Yes, the press did a job on Corbyn but the Labour Party stuck the knife in!
The establishment reacted with incredulity at the prospect of somebody with a coherent progressive Left-wing agenda becoming prime minister they used every dirty trick in the book to prevent it from happening.
Corbyn had talked about renationalising utilities, railways, real funding for the NHS, returning to a free education system and scrapping education fees, writing off student loans. He'd talked about phasing out Trident and other nuclear weapons and suggested a culture of negotiation over one of war.
The combination of his popular policies and politics for the people shook the establishment and threatened the status quo. They used the Fourth Estate to ensure Corbyn would never see office. The attacks were relentless and not always from the right-wing media. There was an equal amount of animosity aimed at Jeremy Corbyn and his supporters from within his own party, many of whom worked relentlessly to remove Corbyn.
For many Labour Party MPs, it was always open season on Corbyn, a non-stop assault from the time of the chicken coup onwards, those that took part including the present Leader Sir Keir Starmer never really gave up in their task to remove Corbyn. Some tried covertly while others were more overt carrying out hostile attacks that contained throughout his leadership, Labour MPs like Woodcock, Mann and Austin all now made peers by the conservative party.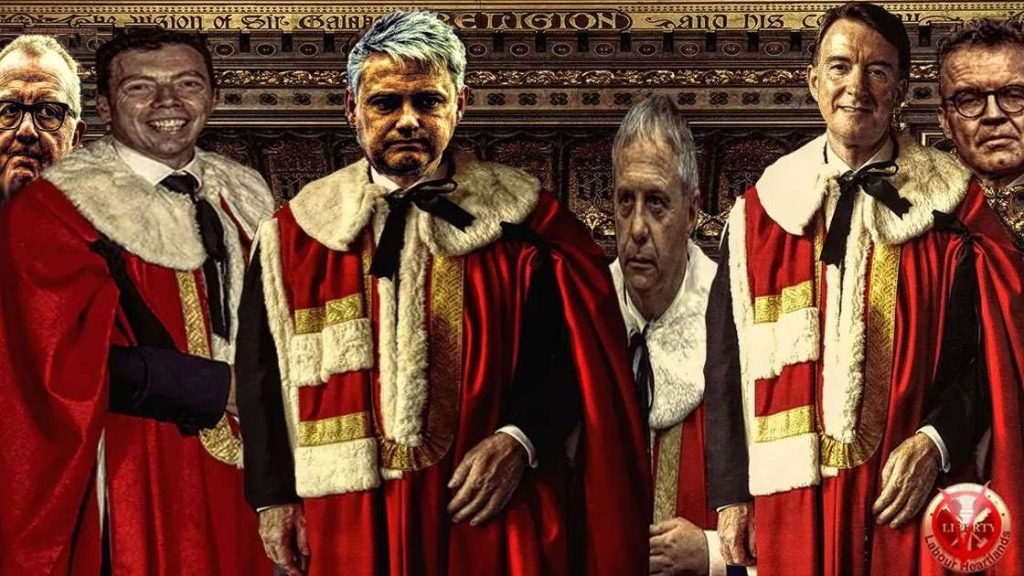 It really does not matter if you were a Corbyn supporter or not, in fact, it makes no difference if you support Labour or not! The fact that staffers, that's Labour party officers and officials, MPs and others, all members of 'Her Majesty's Most Loyal Opposition' would scheme and plot to diminish the chances of their own party winning an election is an attack on Democracy itself. It makes for a one party state the illusion of democracy is shattered.
The #LabourLeaks gave us some idea of events from within the Labour Party. The determination from the centrist in their aims to stop Jeremy Corbyn along with any prospect of a Left-leaning government.
The Forde enquiry has been put back and back again, however, some of the staffers have been readmitted to the Labour party without the investigation being made public or completed.
Unison assistant general secretary Emilie Oldknow, wife of Labour MP Jonathan Ashworth was once thought to have been Sir Keir Starmer's choice for Labour general secretary, she was chief among those suspended last year after the "Labour leaks" dossier emerged.
Oldknow was Labour's executive director for governance, membership and party services – making her part of a senior management team who the document alleges conspired to replace Corbyn as leader.
Her name features hundreds of times in the leaked report, with some of the most shocking and offensive statements attributed to her. Yet she is allowed back into the party without the Forde inquiry being completed or made public.
Meanwhile, thousands of Labour members remain suspended some of which unjustifiably suspended in a witch hunt by these very same staffers that in all appearances made the greatest efforts to undermine their own party and fit people up for doing as little as liking the wrong social media comment.
The open hostility from Labour peers like Lord Peter Mandelson, the architect of New Labour, and director of the so-called people's vote said he is working every day to undermine Jeremy Corbyn, the Blairite peer stood up in the House of Lords to lambast their party's leadership for backing Brexit.
Mandelson, a former cabinet minister under Tony Blair and Gordon Brown, told an event for the Jewish Chronicle that he was actively working to bring an end to Corbyn's leadership.
He added: "Why do you want to just walk away and pass the title deeds of this great party over to someone like Jeremy Corbyn? I don't want to, I resent it, and I work every single day in some small way to bring forward the end of his tenure in office.
"Something, however small it may be – an email, a phone call or a meeting I convene – every day I try to do something to save the Labour party from his leadership."
In response, a Labour source hit back at the peer, suggesting Mandelson was part of the establishment. "The idea of Jeremy Corbyn being prime minister and implementing policies that actually benefit the people terrifies the establishment, so it's no surprise Peter Mandelson has found time in his busy schedule of spending time on oligarch's yachts to attempt to undermine him," the source said.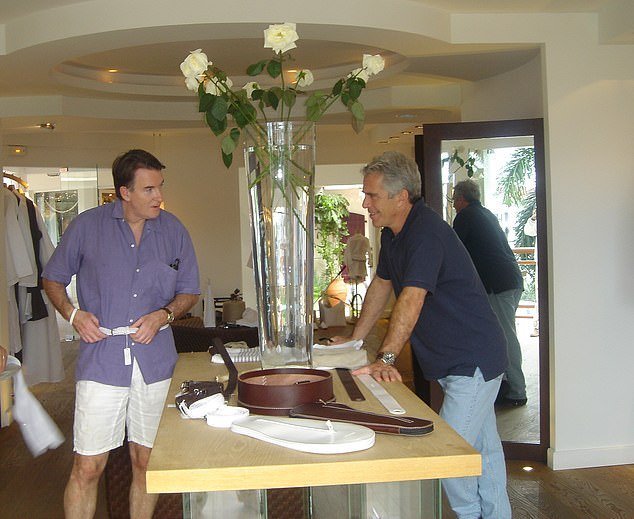 The insistence of a vote losing second referendum policy from centrist Like Watson, Starmer and of course, pushed constantly by the former EU commissioner and head of 'Britain Stronger IN Europe', the official "Remain" campaign led by Lord Peter Mandelson who coincidently also employed in that same 'remain' organisation many of the staffers who appeared on the controversial panorama program 'Is Labour anti-Semitic?' again coincidently the same staffers implemented in the #LabourLeaks report and who received a six-figure out of court sum paid by the Labour party going against legal advice on the orders of Sir Keir Starmer.
The Tribune writes a very interesting article on the subject, taken from the article this paragraph encapsulates the event that buried the prospect of hope. "History will record that, despite all this, Labour almost won the 2017 general election. Peter Mandelson, taking a five minute break from his plotting, announced himself "surprised." "I didn't think that he had it in him," he said of Corbyn. No matter, normal service was soon resumed. George Orwell was one of Tribune's best known writers and literary editors. In 1937 he wrote, "the ideal of Socialism has been buried beneath layer after layer of doctrinaire priggishness, party squabbles, and half-baked 'progressivism' until it is like a diamond hidden under a mountain of dung. The job of the Socialist is to get it out again."
The Left are now political vagrants within the Labour party evicted by a host of centrist Landlords both figuratively and metaphorically.
The Coup de Grâce has been conducted and Corbyn removed. The centrist once again have taken control of the Labour Party. The threat subdued and now the tenure of the Labour Party has passed to the establishment's chosen opposition leader, Sir Keir Starmer, job done!
'Truth defence'
The 2019 General Election was marred by what leading fact checking organisations and some journalists have characterised as unparalleled disinformation. It took place against the backdrop of acute political instability and uncertainty over how to deal with Britain's looming departure from the European Union, an unravelling health crisis, and the climate emergency. It was described by all parties as a seismic election in terms of the significance and urgency of the issues at stake.
Not only did Jeremy Corbyn suffer the most viciousness of media campaign against him from the right wing press who during his tenure had been allowed to plummet to new lows, spewing out articles of misinformation and character assassination all with seeming impunity, and in the main Corbyn was left with little support from a predominantly centrist PLP who seemed happy to have their leader vilified by the press and TV media.
A new campaign group led by Dr Justin Schlosberg titled 'Truth defence' has examined the extent of the Conservative Party's use of "disinformation" during the 2019 general election campaign. The detail is staggering.
• The extent of false or misleading advertising by the Conservative Party was seven
times that of Labour over the course of the campaign.
• False online advertising was heavily skewed towards the final week of the campaign
and reinforced by an unprecedented number of non-party campaigners advertising on
Facebook.
• Both Google and Facebook failed to remove ads long after their claims had been
comprehensively debunked by fact checking organisations.
• Several ads not removed by Google directed users to the website
'labourmanifesto.co.uk' run by the Conservative Party.
• Even when ads were removed by Google, they had already run for an average of 7 days
with a potential reach of millions.
• False and misleading claims by the Conservative Party were significantly amplified by
the mainstream press but also challenged – to some extent – by television news.
• Whilst television news journalists did question the veracity of some Tory claims, there
was often a significant time lag from when they were first reported.
• The framing of the fake news issue on television obscured the vastly disproportionate
role of the Conservative Party in producing and disseminating falsehoods
The full report can be found Here
Support Labour Heartlands
PLEASE HELP US KEEP GOING AD-FREE
This is a "Pay as You Feel" website.
Hey there! Thanks for stopping by. If you've enjoyed reading the articles on Labour Heartlands so far, We would be incredibly grateful if you could consider making a small donation. Labour Heathlands is not your typical news outlet. We are not here to simply regurgitate the daily news cycle, that's for the rest of them. Our focus is on delving deeper, uncovering the untold stories and shedding light on the issues that the mainstream media chooses to ignore.
Our unwavering commitment to journalistic integrity means that we are not influenced by any external forces. We are not beholden to PR companies, advertisers or press barons, and we refuse to let anyone dictate what we report on. Our editorial independence is sacrosanct, and our only allegiance is to the truth.
While we do not align ourselves with any particular political party, we stand firmly against corruption, injustice and the erosion of truth and the rule of law. We believe that accurate information is the lifeblood of a democracy and that facts are not up for debate.
Once again, thank you for your support – We truly couldn't do this without you!
PLEASE HELP US KEEP GOING AD-FREE