It wasn't even political! Sir Keir Starmer made a personal choice to payout hundreds of thousands of members money topped with a grovelling apology to the so-called whistleblowers.
Sir Keir Starmer has made an 'unreserved' apology for suggesting that 'whistleblowers' involved in last year's widely-criticised Panorama programme were not reliable, the apology comes after legal advice stated that the party had a strong defence. The former Director of Public Prosecutions ignored the legal advice and made a political (personal) decision to make the apology and fork out members money with over a six-figure payout to the so-called whistleblowers.
"We unreservedly withdraw all allegations of bad faith, malice and lying. We would like to apologise unreservedly for the distress, embarrassment and hurt caused by their publication."
The apology comes after the Party's lawyers said they were confident of winning the case brought against them, but Sir Keir Starmer was determined to issue the apology and agree a settlement said to be in six figures with the former staff.
Jeremy Corbyn was just 2,227 votes away from chance to be Prime Minister
These are some of the same staff who are facing allegations of throwing the 2017 general election, an election that 3000 votes different would have meant Jeremy Corbyn becoming Prime minister, seven years of Austerity, public pay freezes and food banks could have come to an end.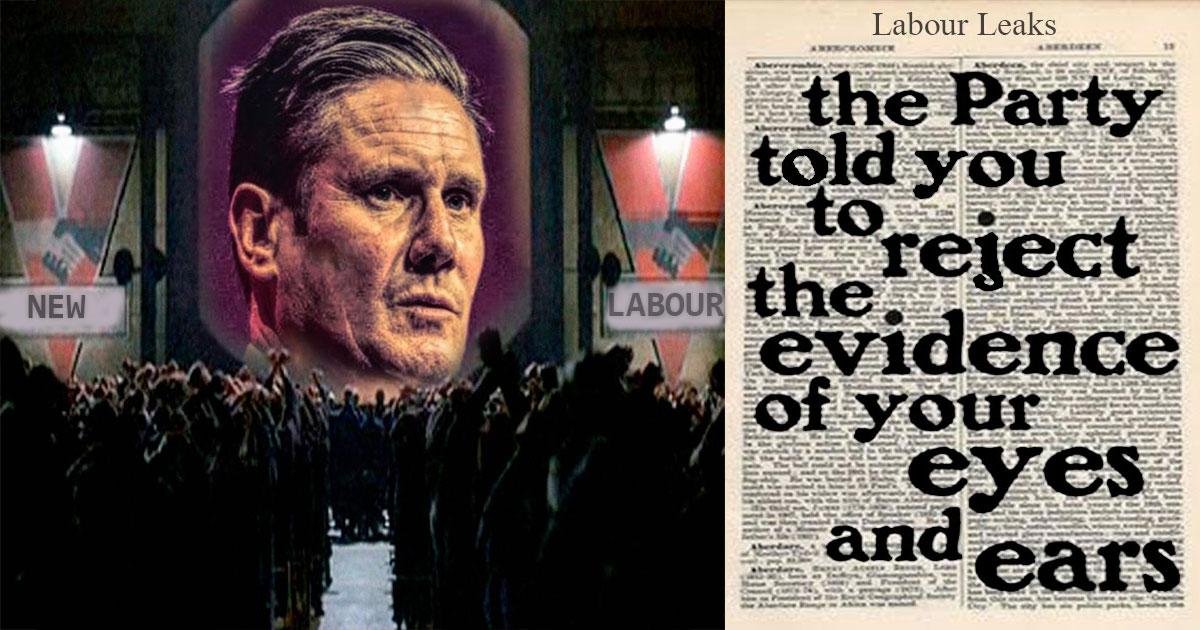 These are the same Labour staffers who actively worked to remove thousands of Left-wing Labour Party members by creating a program to trawl social media accounts looking for keywords to use in suspending and excluding members from the party.
These are the same staffers that need to answer questions in their role and involvement relating to the inquiry being conducted by Martin Forde, an enquiry addressing the internal report that has uncovered of evidence racism, sexism, factionalism and obstruction of Labour's 2017 General Election campaign.
Black voters are still reeling from the aftermath of the leaked report and many have told us that they now feel "politically homeless".
The lengthy document revealed that Labour officials used a string of insults, racism, and sexism in their private WhatsApp groups to describe senior Black MPs and officials including Diane Abbott, Dawn Butler and Clive Lewis.
The messages about Dawn Butler and Diane Abbott are a visceral reminder of the discrimination black women face in the workplace
Many black British women feel a particular, protective kind of kinship toward black female MPs, grateful for their representation both figuratively and literally in the face of media attacks.
So the leak of an internal report from Labour HQ, which alleges senior staff exhibiting the very prejudice they claim to fight against, has been especially hard to digest.
The 860-page document has unearthed a plethora of party horrors: allegations of misuse of funds, the continued undermining of the 2017 electoral campaign and the then-leader Jeremy Corbyn's attempts to investigate anti-Semitism in the party, as well as vicious criticism of leading Labour figures by staff members in private messages.
The entire dossier is hard to swallow, but the messages regarding Dawn Butler and Diane Abbott left a singularly bitter aftertaste.
One staff member "engaged in a classic racist trope" by referring to the Hackney North MP as an "angry woman", while another called her "repulsive."
When Ms Abbott was found crying in the toilets in the wake of abuse in 2017, a female staff member suggested telling a Channel 4 journalist of her whereabouts. Another replied that he already had, followed by a wink emoji.
Yomi Adegoke writes One can only fathom the level of dehumanisation that has taken place, for peers to gleefully relish in bullying that has brought a colleague to the brink and then contribute to it.
The report appears to shows party staff organising against Labour candidates and to undermine MPs, hoping the party would fail at elections, and failing to work as instructed by the elected leadership and National Executive Committee. It appears too that this behaviour was not just protected but encouraged and co-ordinated by the most senior levels of management.
Len McCluskey tweeted "Today's settlement is a misuse of Labour Party funds to settle a case it was advised we would win in court. The leaked report on how anti-semitism was handled tells a very different story about what happened.
Today's settlement is a misuse of Labour Party funds to settle a case it was advised we would win in court. The leaked report on how anti-semitism was handled tells a very different story about what happened.

— Len McCluskey (@LenMcCluskey) July 22, 2020
This has clearly set the course for the Labour Party and its tack to the right, lead by the establishments choice, Sir Keir Starmer.
While, Jeremy Corbyn's former aide, Steve Howell, tweeted: "Keir Starmer just threw the Labour party into an even deeper mess.
"By issuing an apology to former staff who appeared in the #Panorama programme, he is pre-judging the Forde inquiry into the serious issues revealed in the #leakedreport in which at least one of them is implicated."
Their angry comments comes amid reports several of Mr Corbyn's former officials – Karie Murphy, Seumas Milne and Jennie Formby – sought legal advice ahead of the decision to ensure they saw the apology before it was issued.
Jeremy Corbyn has himself also hit out, saying settling the case was "a political decision, not a legal one".
Jeremy Corbyn:
"Labour Party members have a right to accountability and transparency of decisions taken in their name, and an effective commitment from the party to combat antisemitism and racism in all their forms.
The Party's decision to apologise today and make substantial payments to former staff who sued the party in relation to last year's Panorama programme is a political decision, not a legal one.
Our legal advice was that the party had a strong defence, and the evidence in the leaked Labour report that is now the subject of an NEC inquiry led by Martin Forde QC strengthened concerns about the role played by some of those who took part in the programme.
The decision to settle these claims in this way is disappointing, and risks giving credibility to misleading and inaccurate allegations about action taken to tackle antisemitism in the Labour Party in recent years.
To give our members the answers and justice they deserve, the inquiry led by Martin Forde must now fully address the evidence the internal report uncovered of racism, sexism, factionalism and obstruction of Labour's 2017 General Election campaign."
And if all others accepted the lie which the Party imposed — if all records told the same tale — then the lie passed into history and became truth. George Orwell 1984
Starmer is making the Labour Party a very uncomfortable place for the Left wing, there have been reports and rumours of a mass membership exodus. It would be very interesting to see the membership numbers since his elevation to the Leadership.
Support Labour Heartlands
PLEASE HELP US KEEP GOING AD-FREE
HELP US GROW.
This is a "Pay as You Feel" website.
This blog has no source of state, corporate or institutional finance whatsoever. It runs entirely on voluntary subscriptions from its readers – many of whom do not necessarily agree with every article, but welcome the alternative voice, insider information and debate.
You can have access to all of our online work for free. However if you want to support what we do, you could make a small donation to help us keep writing and staying ad-free. The choice is entirely yours.