And if all others accepted the lie which the Party imposed — if all records told the same tale — then the lie passed into history and became truth. George Orwell 1984
A deeply controversial internal report was leaked last April to journalists and then distributed on social media. The shocking content escalates Labour factional warfare and intensifies the toxic relationships between different groups within the Party.
The dossier – dated March 2020 and leaked in April 2020 – claimed some Labour Party workers did not want Jeremy Corbyn to win the 2017 general election and in reading the Whatsapp messages suggested they used their positions in the Labour Party to undermine the election.
The 860-page document has unearthed a plethora of party horrors: allegations of misuse of funds, the continued undermining of the 2017 electoral campaign and the then-leader Jeremy Corbyn's attempts to investigate anti-Semitism in the party, as well as vicious criticism of leading Labour figures by staff members in private messages.
The report was the result of an internal investigation into the work of Labour's governance and legal unit in relation to antisemitism. Created by party staff, it pulls together an estimated 10,000 emails, thousands of messages exchanged on work accounts, and the contents of two WhatsApp group chats apparently created by senior management in Labour headquarters.
Try the Audio version of this article: Press play.
The 860-page document contained WhatsApp conversation history included group chats of colleagues at Labour HQ discussing their opinions about Corbyn and Labour's performance at the 2017 general election.
Some of the conversations included "abusive and inappropriate language about the leader, MPs, Labour members and about other staff", the report claims.
The parts of the document that have gained most attention are those focused on the "hyper-factional" environment existing within party HQ between Corbyn's election in 2015 and previous general secretary Iain McNicol's departure in February 2018, according to the report.
It paints a truly horrible picture of an atmosphere dominated by politically motivated cruelty. There will be party members who recognise the nastiness of comments from the heated debates in their own local parties. But the report is shocking because the messages are alleged to come from senior staffers. It says the comments made about colleagues include "total mentalist", "bitch face cow" and "pube head", while Diane Abbott is mocked for crying in a toilet. There is also evidence that purports to show a staffer hoping that a named young member with mental health issues "dies in a fire".
Contents of the report also fuelled concerns of Afriphobia, or anti-Black racism, in the party.
Party officials used a number of insults in private conversations to describe senior Black MPs and officials including Diane Abbott, Dawn Butler and Clive Lewis.
The entire dossier is hard to swallow, but the messages regarding Dawn Butler and Diane Abbott left a singularly bitter aftertaste.
One staff member "engaged in a classic racist trope" by referring to the Hackney North MP as an "angry woman", while another called her "repulsive."
When Ms Abbott was found crying in the toilets in the wake of abuse in 2017, a female staff member suggested telling a Channel 4 journalist of her whereabouts. Another replied that he already had, followed by a wink emoji.
It is disgraceful that Labour staffers could be so vile to rejoice in the hurt and upset felt by not only a Labour comrade but a representative of the people.
Clive Lewis is referred to in one message by a member of Labour staff as "the biggest cunt out of the lot"during a discussion about the Progressive Alliance campaign – a cross-party alliance that supported tactical voting, which Lewis had publicly backed.
The first rule of Labour Leaks: You shall not discuss Labour Leaks
After the document was leaked to the media, Starmer ordered an independent investigation but stopped all Branches CLPs and members from discussing the report or its content.
The party's ruling body decided that the scope of the inquiry would cover: the allegations contained in the report; its commissioning and how it was put into the public domain; the structure, culture and practices of the party.
Labour's local chairs and secretaries were also warned by the party centrally that their online meetings should not discuss a number of specified sensitive topics related to both the Party's Panorama 'out of court settlement' and the adoption of the International Holocaust Remembrance Alliance (IHRA) definition of antisemitism.
Members are angry that the staffers who received the 'out of court settlement' and unreserved apology are the same staffers who are named and under investigation in the #LabourLeaks dossier. These are the same staffers whose Whatsapp messages in the Equality and Human Rights Commission (EHRC) report suggest that not only did these staffers make disgusting racist remarks about Black Labour MP's but also worked to lose the 2017 election.
Diane Abbott has also called for the leaked Labour report that sparked allegations of anti-Black racism to be published in full.
This came after the Guardian printed an article claiming the former staffers are now claiming the report contained misused private messages from their WhatsApp account.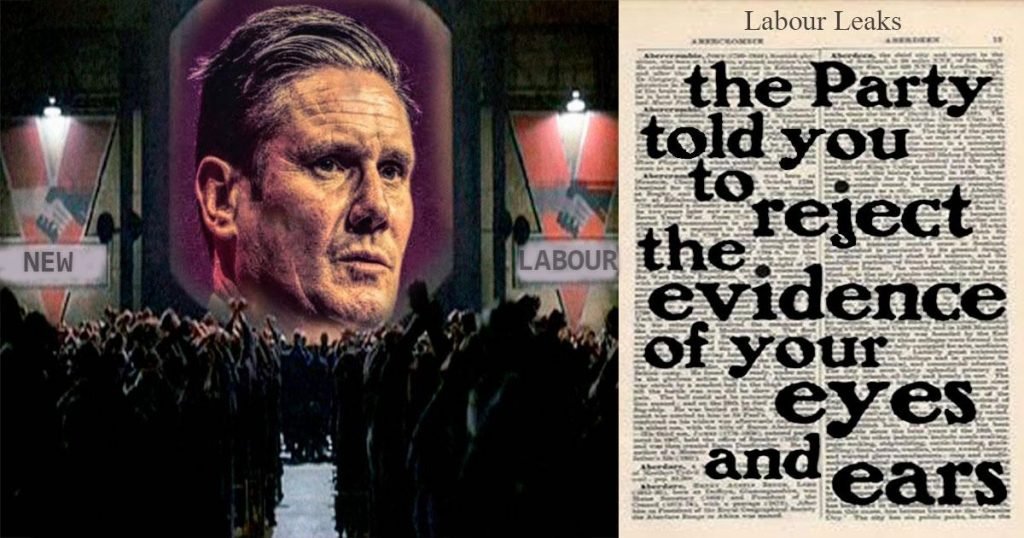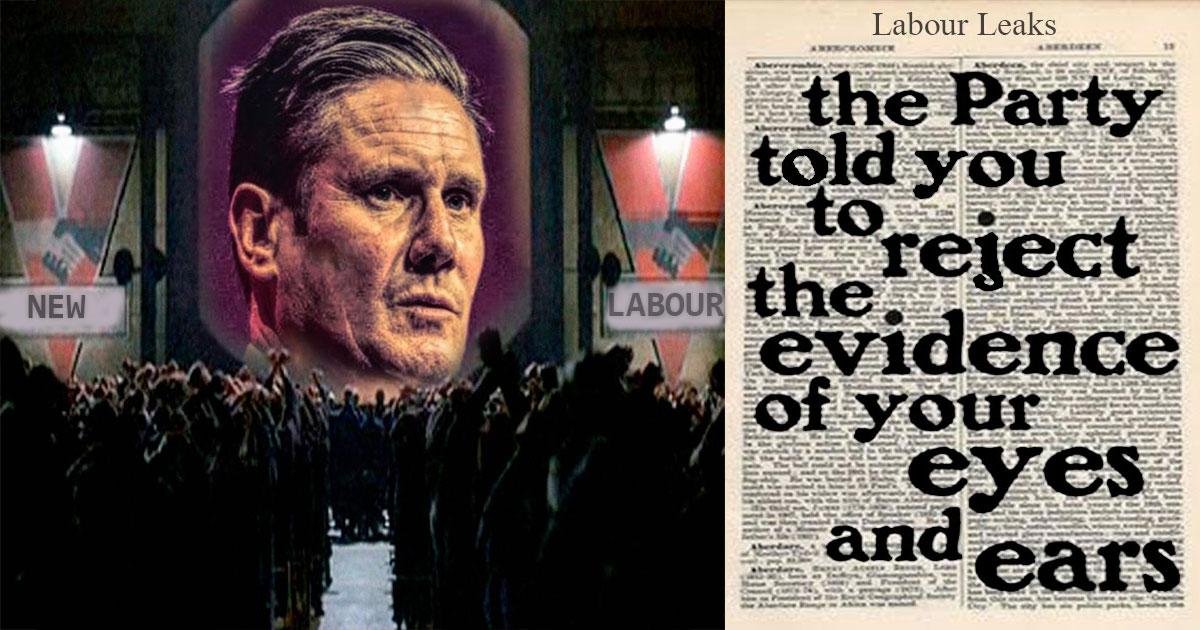 The Forde Inquiry was originally set to conclude in mid-July, but this timescale was described by Forde as "impractical". It then aimed to deliver the report "by the end of 2020", which was later changed to "early in 2021".
You really couldn't make it up! indefinitely delaying publication of the findings of this highly charged inquiry into a leaked report on antisemitism and internal party culture under Jeremy Corbyn, stating concerns it could prejudice an investigation by the information commissioner.
The weak excuse that Labour set up an internal investigation at the time to look into potential security breaches and made a disclosure to the ICO. Then for The Forde Inquiry to say it has only now learnt that the ICO is investigating the potential breaches, as a result, is a little insulting to members and the wider public who all read those initial media publications saying that Starmer was looking into how the documents were leaked.
It's also worth noting the ICO investigate breaches in data protection and will not be looking into the context of the leaked documents but just how they were leaked.
It's also ironic that the Labour party and the Labour Party staffers involved should be so concerned about their data protection rights of the staffers involved in the LabourLeaks dossier when as the leaked documents stated these same staffers created an app that unknown or without permission of Labour party members trawled through their social media accounts looking for comments to suspend or expel them from the Party.
Staff sabotaged Labour's election chances; but worst is the abuse of members who didn't know they were signing up to be surveilled under a "new stasi system". If members don't understand the implication and implicit ethos, those staff did. find this terrifying. pic.twitter.com/x0MrEqw69S

— Gavin Sealey (@netstorms) April 15, 2020
Forde made a point in his letter today of addressing concerns by some Labour members about the delays. He described the comments as "ill-informed speculation" and said the inquiry had been "fully occupied" with its work.
"Any suggestion that I, or my panel, have been subject to pressure from the party regarding the delivery, content and conclusions of our report is entirely refuted. In fact, the party and its officers have not sought to influence its content in any way," he wrote.
Labour sources say none in the party have seen the inquiry's findings. Some activists on the left have raised questions over why the ICO prejudice issue has only now been considered, however. The Inquiry is not commenting further.
What's more telling is the fact that many of the Labour Party staffers who were suspended have now been reinstated despite the ICO and Forde inquiry not concluding, these staffers include the MP Johnathan Ashworth wife's name 'Emilie Oldknow's' features 270 times in the leaked report, with some of the most shocking and offensive statements attributed to her.
Oldknow was Labour's executive director for governance, membership and party services – making her part of a senior management team who the document alleges conspired to replace Corbyn as leader.
Most people can agree the shocking dossier is in fact one of Labour's most shameful moments, of course not nearly as shameful as taking a nation into an illegal war killing millions and having such a knock-on effect, destabilising an entire region so much that its blowback is still being felt today.
It really does not matter if you were a Corbyn supporter or not, in fact, it makes no difference if you support Labour or not! The fact that staffers, that's Labour party officers and officials, MPs and others, all members of 'Her Majesty's Most Loyal Opposition' would scheme and plot to diminish the chances of their own party winning an election is an attack on Democracy itself. It makes for a one party state the illusion of democracy is shattered.
Support Labour Heartlands
Help Us Sustain Ad-Free Journalism
Sorry, I Need To Put Out the Begging Bowl
Independent Journalism Needs You
Our unwavering dedication is to provide you with unbiased news, diverse perspectives, and insightful opinions. We're on a mission to ensure that those in positions of power are held accountable for their actions, but we can't do it alone. Labour Heartlands is primarily funded by me, Paul Knaggs, and by the generous contributions of readers like you. Your donations keep us going and help us uphold the principles of independent journalism. Join us in our quest for truth, transparency, and accountability – donate today and be a part of our mission!
Like everyone else, we're facing challenges, and we need your help to stay online and continue providing crucial journalism. Every contribution, no matter how small, goes a long way in helping us thrive. By becoming one of our donors, you become a vital part of our mission to uncover the truth and uphold the values of democracy.
While we maintain our independence from political affiliations, we stand united against corruption, injustice, and the erosion of free speech, truth and democracy. We believe in the power of accurate information in a democracy, and we consider facts non-negotiable.
Your support, no matter the amount, can make a significant impact. Together, we can make a difference and continue our journey toward a more informed and just society.
Thank you for supporting Labour Heartlands
Just click the donate button below