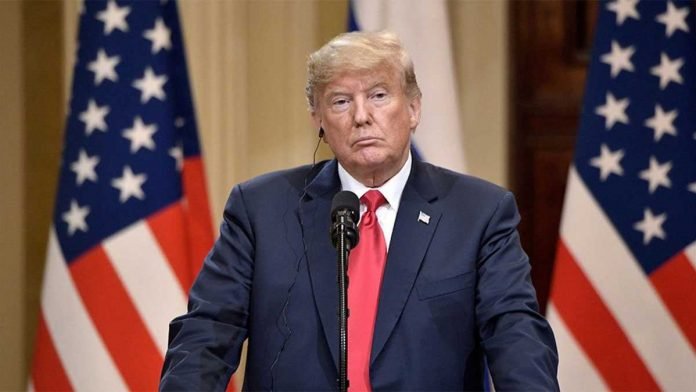 Former President Trump acquitted in historic second impeachment trial
Former President Trump has been acquitted in his historic second impeachment trial, with seven Republican senators joining 50 Democrats voting to convict, fewer than the 17 needed.
The Senate just voted to acquit former President Trump in his second impeachment trial. The vote was 57-43, with seven Republicans joining the Democrats. Senators needed a two-thirds majority to convict Trump.
These are the seven Republicans who voted to convict the former President:
Richard Burr
Bill Cassidy
Susan Collins
Lisa Murkowski
Mitt Romney
Ben Sasse
Pat Toomey
You can only impeach a president!
Senate Minority Leader Mitch McConnell said if former President Trump was still in office, "I would have carefully considered whether the House managers proved their specific charge."
In a signal of what was to come, Republican leader U.S. Sen. Mitch McConnell, R-Ky., told colleagues Saturday morning before closing arguments began that he would vote to acquit Trump.
Minutes after he voted "not guilty," McConnell delivered a blistering speech from the Senate floor in which he laid blame for the riot squarely at Trump's feet. But he called it "moot," saying that because Trump is no longer in office he is "constitutionally not eligible for conviction."
"Donald Trump's no longer the president. Likewise, the provision states that officers subject to impeachment and conviction shall be removed from office if convicted," he said, emphasizing "from office."
McConnell did not count out the possibility of Trump being tried in civil or criminal courts.
"President Trump is still liable for everything he did while he was in office as an ordinary citizen unless the statute of limitations is run, still liable for everything he did while in office. Didn't get away with anything yet. Yet. We have a criminal justice system in this country. We have civil litigation. And former presidents are not immune from being accountable by either one," he said.
McConnell said the Senate's decision to acquit Trump does not condone the violence on Jan. 6.
"It simply shows that senators did what the former President failed to do. We put our constitutional duty first," he said.
Make America Great Again has only just begun'
Trump was defiant after impeachment acquittal saying 'Make America Great Again has only just begun'
In a typically bold statement, Mr Trump hints he could be back in the political spotlight to "make America great again".
In a statement after the trial, Mr Trump said it was "a sad commentary on our times" that the Democrats had been given a "free pass to transform justice into a tool of political vengeance, and persecute, blacklist, cancel and suppress all people and viewpoints with whom or which they disagree".
He added: "I always have, and always will, be a champion for the unwavering rule of law, the heroes of law enforcement, and the right of Americans to peacefully and honourably debate the issues of the day without malice and without hate.Advertisement
"No president has ever gone through anything like it, and it continues because our opponents cannot forget the almost 75 million people, the highest number ever for a sitting president, who voted for us just a few short months ago."
Mr Trump had been charged with "incitement of insurrection" over last month's violence when the US Capitol was stormed by his supporters, just as Congress was attempting to ratify the 2020 election result.
Support Labour Heartlands
PLEASE HELP US KEEP GOING AD-FREE
HELP US GROW.
This is a "Pay as You Feel" website.
This blog has no source of state, corporate or institutional finance whatsoever. It runs entirely on voluntary subscriptions from its readers – many of whom do not necessarily agree with every article, but welcome the alternative voice, insider information and debate.
You can have access to all of our online work for free. However if you want to support what we do, you could make a small donation to help us keep writing and staying ad-free. The choice is entirely yours.