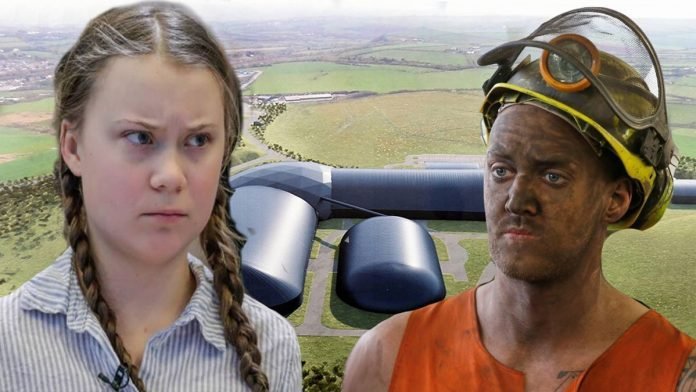 First deep coal mine in 30-years could open in Cumbria Dr Lisa McKenzie advocates 'Coal, not Dole'
One cannot diminish the importance of the British coal industry over its 200-year lifespan neither can we ignore this once-in-a-generation opportunity to revitalise one of Cumbria's poorest regions, creating thousands of jobs and boosting infrastructure in this often overlooked part of the old Red Wall.
New technology has brought this once unattainable coal within reach and, in Cumbria, there is now much support for the idea it should be used to help the area.
The new mine would bring 500 well-paid jobs, WCM says. That, advocates reckon, would itself lead to another 2,000 in the supply chain. Investment in infrastructure would almost certainly follow, they say. In a ward, Whitehaven South, that has some of the most deprived areas of the region and an area, Copeland, where more than a quarter of all children live in poverty, according to the End Child Poverty campaign, such possibilities would be genuinely transformative.
Cumbria was once colliery country and old workers were keen to see how and where the West Cumbria Mining (WCM) company would extract.
The answer – a colossal 750 million ton seam under the Irish Sea – left many sceptical.
"They were saying, 'We knew about that seam 40 years ago but there's no way of getting to it,'" recalls Mike Hawkins, himself the son of a miner and a Labour councillor for the area. "They were saying, 'Good luck, lads, you'll need it.'"
"There is generational unemployment in places here and this is a once-in-a-lifetime opportunity to change that," says Hawkins. "It will change thousands of lives for the better."
Local Labour politicians are almost all united in their support, he adds. They feel let down that those in Westminster are not behind them. "The party is a broad church and everyone is entitled to an opinion," he tells The Independent – but he adds that the disconnect may be why this area "is now the former Red Wall".
Crucially, perhaps, none of the promised economic boon would come at a long-lasting cost to the environment, advocates claim. How so?
The argument rests on the fact that no thermal coal – that used to fuel power stations – will be extracted here. The pit would solely bring up coking coal, an essential component in the production of steel.
If the UK is to undergo a green industrial revolution, so the theory goes, it will require huge amounts of such steel. While low carbon methods for making this are beginning to be developed – notably in Scandinavia – they do not yet exist in a way that could be used to produce the sheer quantity currently required to build, for example, a wind farm. For now, coking coal remains a vital ingredient of the modern world's infrastructure.
What are we going to do, ship it in from Germany or Poland?
Dr Lisa McKenzie is a working-class academic. She grew up in a coal-mining town in Nottinghamshire and became politicized through the 1984 miners' strike with her family. At 31, she went to the University of Nottingham and did an undergraduate degree in sociology. Dr McKenzie lectures in sociology at the University of Durham and is the author of 'Getting By: Estates, Class and Culture in Austerity Britain.' She's a political activist, writer and thinker.'
Dr Lisa McKenzie: "The proposed pit would create 500 new jobs in one of the country's poorest areas, meet strict environmental standards and would shut down by 2049 so the UK meets its fossil fuel commitments. So why all the clamour to stop it?
I grew up surrounded by miners, those brave men who sacrificed their health – and, far too often, their limbs and their lives – to work below ground, digging out the coal that turned their lungs black and laid the seeds of the pneumoconiosis that would choke them to death in late life, if they were not first crushed by falling debris or blown up or poisoned by underground gases.
It is why I have watched with interest the recent ongoing debates about a controversial deep coal mine to be opened in Cumbria, Britain's first such pit since 1987. The £160 million project – which would create 500 jobs in an economically-deprived region – has fuelled the ire of green campaigners, who say its opening would be a 'climate catastrophe'.
One cannot diminish the importance of the British coal industry over its 200-year lifespan – it was the blood, sweat and tears of our industrial revolution, and provided the fuel and finance that allowed the British ruling classes to conquer and to colonise half of the world – the British Empire was built on the backs of British miners.
Not that these men, or the communities they came from, have been remembered or valued for that by any of our current rulers, or even the middle classes. In fact, the opposite has happened: our mining communities have been subject to a 40-year long assault of negative propaganda, that began with the Conservative government led by Margaret Thatcher in the early 1980s.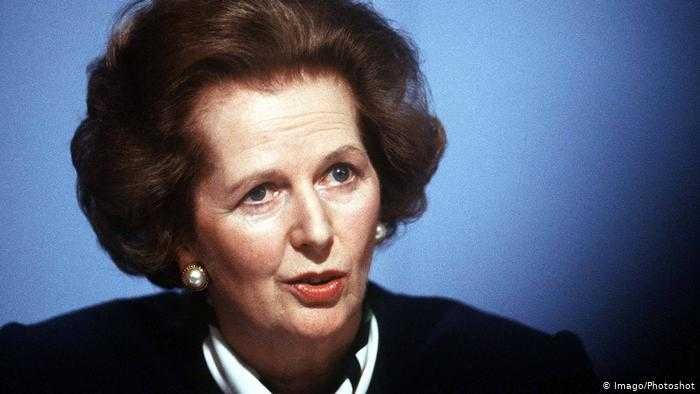 She considered the miners, their families and their communities, not as central or important to our wealth, our history and our culture, but as 'the enemy within' which had to be destroyed. She famously went to war with the miners and their union, using every tool that the state could provide her with, to close down the industry, wreck their communities and ultimately crush the will, the hope and fabric of these people.
Thatcher and her government succeeded eventually, and every single coal mine in the UK was closed down, losing tens of thousands of well-paid stable jobs for working-class people and wrecking local economies. Then that government – and even the Labour ones that followed – ignored and forgot about these communities, leaving them for 20 years with no investment, no proper representation, and no hope.
More recently, another stigma has been piled on these communities, not a new one, in fact a very old and traditional one: that they are dirty. Dirt has always been connected to the working class, in the work they do, in the communities they live in, in their personal hygiene. George Orwell noted how the British middle class constantly complained about the smell of working people. Such workers have carried the weight of dirt, disease and death on their bodies, and even when such smells are no longer there, that stigma has lived on in the middle class mind.
Now, with the looming and growing climate catastrophe (I am no denier), it seems that it is once again the working class that is bearing the brunt, and carrying the dirt and danger once more on its backs.
Earlier this year, the local council in Cumbria gave the go-ahead for the new deep coal mine to be sunk in the area of Whitehaven, believing it would bring skilled and well-paid jobs into a community that has struggled with poverty and unemployment for the last 30 years. The high-tech project fully accorded with the UK's green industrial commitments, it promised high levels of greenhouse gas emission mitigation, and production was to be halted by 2049.
Despite those commitments, the backlash to this decision has been fierce and led by environmental campaigners such as Greta Thunberg, the 18-year old green heroine with an enormous platform of millions of social media followers and access to world leaders. Imagine the difference between the lives of those unemployed 18-year-olds in Cumbria and Ms. Thurnberg – and those 18-year olds in 1990 that had no jobs to go to and no support. I would like to see some compassion, some understanding here, but I'll not hold my breath.
The Whitehaven coal mine proposal has also been decried by the Labour Party's shadow environment minister, Ed Milliband – an MP and former party leader who represents a constituency of deep deprivation in Doncaster, one that has never recovered since the pits were closed. So he cannot claim ignorance as to the devastation of mining communities, and should know better.
Because of all this political pressure, the Cumbrian council is now planning to revisit its decision to open the mine, which would produce around 3 million tonnes of coal a year, mostly for the steel industry in South Wales, another area attacked and suffering because of the lack of interest and care from politicians since the 1980s.
So now the 500 jobs, plus the other jobs that the new pit would have created, and the massive boost to the local economy are likely to be lost in the name of climate change. Will the government – or St Greta – provide alternative employment? Will the so-called 'green industries of the future' create the jobs the area desperately needs? I doubt it. And so we will condemn thousands of people to continue to live in poverty as we continue to import coal from places where we have no control over how it is mined, and will do so for a long time to come, probably until 2050.
I am not an expert on climate change and don't claim to be, but I do know someone who is – my friend, Dave Douglass, a retired miner and a lifelong trade unionist, anarchist and environmentalist, who puts his money where his mouth is. Now in his 60s, he's decided to come out of retirement and has applied for a job at the Whitehaven pit to ensure that workers are treated well, to set up a trade union and to see that the mine operates in the safe and environmentally-friendly way it has pledged to.
I trust him far and above any vote-begging politician or some global campaigner flying first class (not Greta, of course) around the world to lecture us on their messages of patronage and jam tomorrow. I know mining communities and I know working class people and this Whitehaven project is being used as a symbol by middle-class climate campaigners and middle-class MPs to curry favour in their middle-class constituencies, all while peddling and perpetuating the myth of the dirty working class body and the dirty working-class community.
This new coal mine would have brought hope into a community that has had none for many years – it might have been a symbol that these communities were being remembered again for their skills and strengths, rather than as places full of problems.
This article was first published by RT Today reproduced with kind permission from
Lisa Mckenzie @redrumlisa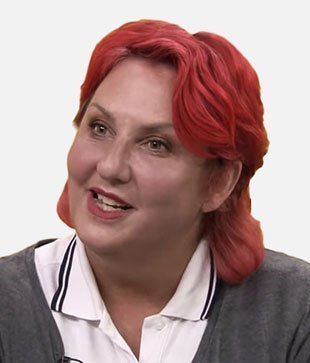 Dr Lisa McKenzie is a working-class academic. She grew up in a coal-mining town in Nottinghamshire and became politicized through the 1984 miners' strike with her family. At 31, she went to the University of Nottingham and did an undergraduate degree in sociology. Dr McKenzie lectures in sociology at the University of Durham and is the author of 'Getting By: Estates, Class and Culture in Austerity Britain.' She's a political activist, writer and thinker. Follow her on Twitter @redrumlisa.
Support Labour Heartlands
PLEASE HELP US KEEP GOING AD-FREE
This is a "Pay as You Feel" website.
Hey there! Thanks for stopping by. If you've enjoyed reading the articles on Labour Heartlands so far, We would be incredibly grateful if you could consider making a small donation. Labour Heathlands is not your typical news outlet. We are not here to simply regurgitate the daily news cycle, that's for the rest of them. Our focus is on delving deeper, uncovering the untold stories and shedding light on the issues that the mainstream media chooses to ignore.
Our unwavering commitment to journalistic integrity means that we are not influenced by any external forces. We are not beholden to PR companies, advertisers or press barons, and we refuse to let anyone dictate what we report on. Our editorial independence is sacrosanct, and our only allegiance is to the truth.
While we do not align ourselves with any particular political party, we stand firmly against corruption, injustice and the erosion of truth and the rule of law. We believe that accurate information is the lifeblood of a democracy and that facts are not up for debate.
Once again, thank you for your support – We truly couldn't do this without you!
PLEASE HELP US KEEP GOING AD-FREE