Rebecca Long-Bailey as fallen victim to the Witchhunt
"If the Labour Party could be bullied or persuaded to denounce its Marxist, the media -having tasted Blood- would demand next that it expelled all its Socialist" -Tony Benn
Sir Keir Starmer sacks Rebecca Long-Bailey for sharing an article from the Independent Newspaper titled Maxine Peake: 'People who couldn't vote Labour because of Corbyn? They voted Tory as far as I'm concerned'
His former leadership rival endorsed an interview with TV star Maxine Peake.
Long-Bailey was the shadow education secretary but after she supported an article which claimed police responsible for George Floyd's death had received training from the "Israeli secret services". Sir Keir Starmer used the excuse to sacked her. The article was overlong and only a single small sentence suggested that the knee on the neck restraint tactic was taught by Israeli secret services.
Ms Peake claimed US police had been trained to kneel on people's necks by Israeli authorities. The quote from the article in the Independent suggested:
"Systemic racism is a global issue," she adds. "The tactics used by the police in America, kneeling on George Floyd's neck, that was learnt from seminars with Israeli secret services." (A spokesperson for the Israeli police has denied this, stating that "there is no tactic or protocol that calls to put pressure on the neck or airway".)
Rebecca Long-Bailey tweeted the very long article that in the main did nothing but garner support for the Labour Party
Maxine Peake is an absolute diamond https://t.co/uzxPEm8VkI

— Rebecca Long-Bailey (@RLong_Bailey) June 25, 2020
Long-Bailey tweeted the article along with the comment: "Maxine Peake is an absolute diamond."
A spokesperson for Keir Starmer said: "This afternoon Keir Starmer asked Rebecca Long-Bailey to step down from the shadow cabinet.
"The article Rebecca shared earlier today contained an anti-Semitic conspiracy theory.
"As Leader of the Labour Party, Keir has been clear that restoring trust with the Jewish community is a number one priority.
"Anti-Semitism takes many different forms and it is important that we all are vigilant against it."
In a follow up tweet before she was sacked, Long-Bailey added: "I retweeted Maxine Peake's article because of her significant achievements and because the thrust of her argument is to stay in the Labour Party.
https://t.co/XyTPHR40Qd I retweeted an interview that my constituent and stalwart Labour Party supporter Maxine Peake gave to the Independent. Its main thrust was anger with the Conservative Government's handling of the current emergency and a call for Labour Party unity.

— Rebecca Long-Bailey (@RLong_Bailey) June 25, 2020
Maxine Peake may well have gotten her information from other media outlets that insist the Knee restraint is an Israeli tactic and although the Israelis claim they did not teach the U.S. police this tactic. it is certainly true that on at least one accusation they have been photographed using the tactic. Both the Israeli Palestine News website and the Morning star seem to suggest at least some connection.
With Sir Keir Starmer's legal training you would think he would have at least looked at all the evidence before sacking Long-Bailey, maybe at least pretending to examine the circumstances and the mitigation behind the tweet.
Even Amnesty International was compelled to report that hundreds of police from Florida, New Jersey, Pennsylvania, California, Arizona, Connecticut, New York, Massachusetts, North Carolina, Georgia, Washington state, and Washington, D.C., had been flown to Israel for training.
Starmer is expected to appoint a new shadow education secretary in the days ahead.
If the Labour Party could be bullied or persuaded to denounce its Marxist, the media -having tasted Blood- would demand next that it expelled all its Socialist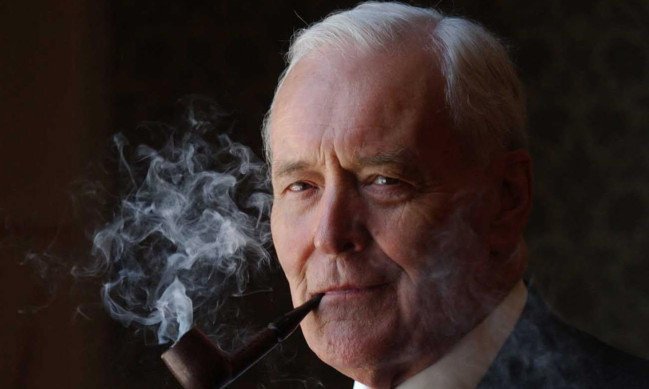 Tony Benn stated:
"If the Labour Party could be bullied or persuaded to denounce its Marxist, the media -having tasted Blood- would demand next that it expelled all its Socialist and reunited the remaining Labour Party with the SDP to form a harmless alternative to the Conservatives, which could then be allowed to take office now and then when the Conservatives fell out of favour with the public.
Thus British Capitalism, it is argued, will be made safe forever, and socialism would be squeezed of the National agenda.
But if such a strategy were to succeed… it would in fact profoundly endanger British society. For it would open up the danger of a swing to the far-right, as we have seen in Europe over the last 50 years." -Tony Benn
Support Labour Heartlands
PLEASE HELP US KEEP GOING AD-FREE
HELP US GROW.
This is a "Pay as You Feel" website.
This blog has no source of state, corporate or institutional finance whatsoever. It runs entirely on voluntary subscriptions from its readers – many of whom do not necessarily agree with every article, but welcome the alternative voice, insider information and debate.
You can have access to all of our online work for free. However if you want to support what we do, you could make a small donation to help us keep writing and staying ad-free. The choice is entirely yours.