While a general election looks set for 2024 Labour's civil war is still ongoing.
The new Prime minister Liz Truss has signalled that she wants to hold off on a general election until 2024. She told Tory members in her victory speech that she will deliver "a great victory for the Conservative Party in 2024," suggesting she intends to call a general election in two years' time.
Pledging to "deliver for the country" on the energy bills and the NHS, she told Tory members inside the QEII centre: "I know that we will deliver, we will deliver and we will deliver."
The new Tory leader added: "And we will deliver a great victory for the Conservative Party in 2024."
This would be sooner than is required by law, which gives the last possible date for the next election as January 23 2025, with polls slipping she may be hedging her bets and hoping the new cap on Energy prices for two years will be enough to see her and her party over the line.
No matter the Tory strategy, this leaves Labour in a precarious position.
Unfortunately to win elections a full war chest is needed. Following some very bad choices made by Starmer and his shadow cabinet, the Labour Party funds have dwindled to near bankruptcy.
This has come about through a combination of lost legal cases, six-figure sums given away in winnable legal cases, unions withdrawing donations because of those choices, an ongoing purge of the Left, confusion and disgust at Starmer's refusal to back legitimate strike action along with u-turns on popular manifesto pledges like nationalisation, all of which has led to a membership exodus, resulting in a negative impact on voters overall, with no clear coherent vision, it doesn't look likely that there will be a reversal in fortunes any time soon, many voters are now asking, what does Labour stand for?
in spite of all its other self-made problems, Labour has one issue that just won't go away and needs to be resolved one way or the other before a general election is called.
That issue comes in the form of Jeremy Corbyn and the ongoing injustice of having the whip withdrawn since 2020.
This came about following the publication of the Equality and Human Rights Commission report, Investi­gation into anti­semitism in the Labour Party, Jeremy Corbyn's suspension, and then having the whip withdrawn.
It came about when Jeremy Corbyn stated anti-Semitism was "absolutely abhorrent" and "one anti-Semite is one too many" in the party.
But he then said: "The scale of the problem was also dramatically overstated for political reasons by our opponents inside and outside the party, as well as by much of the media."
Thirty minutes or so later, Mr Corbyn's successor Labour leader, Sir Keir Starmer, made his own statement.
He said those who believed the issue of anti-Semitism in the party had been "exaggerated" or were a "factional attack" were also "part of the problem and… should be nowhere near the Labour Party".
Mr Corbyn then sat down with TV reporters to be asked about the EHRC's findings.
He was questioned on Starmer's statement and whether he stood by his own response that the issue had been "dramatically overstated".
Mr Corbyn repeated that "one anti-Semite is too many", but then said the number of complaints had been "exaggerated".
At the time, he said he wanted the report's recommendations to be implemented, adding that "the problem was also dramatically overstated for political reasons by our opponents inside and outside the party".
Six minutes after the clip aired, Labour released a statement saying they had suspended Mr Corbyn from the party.
It read: "In light of his comments made today and his failure to retract them subsequently, the Labour Party has suspended Jeremy Corbyn pending investigation."
Three weeks later Jeremy Corbyn was reinstated by Labour's ruling body the NEC.
After Jeremy Corbyn's suspension and reinstatement debacle, Sir Keir Starmer took it on himself to withdraw the whip from his former boss, leaving Mr Corbyn remaining a Labour member but not part of the parliamentary Labour Party. He now sits as an independent MP in parliament.
For Sir Keir Starmer, the Islington North constituency will continue to present something of a headache in the run-up to the next general election.
Starmer has repeatedly signalled that Mr Corbyn will not be allowed back into the party until he apologises for his comments.
Mr Corbyn has said this position is unfair, and that he will not apologise.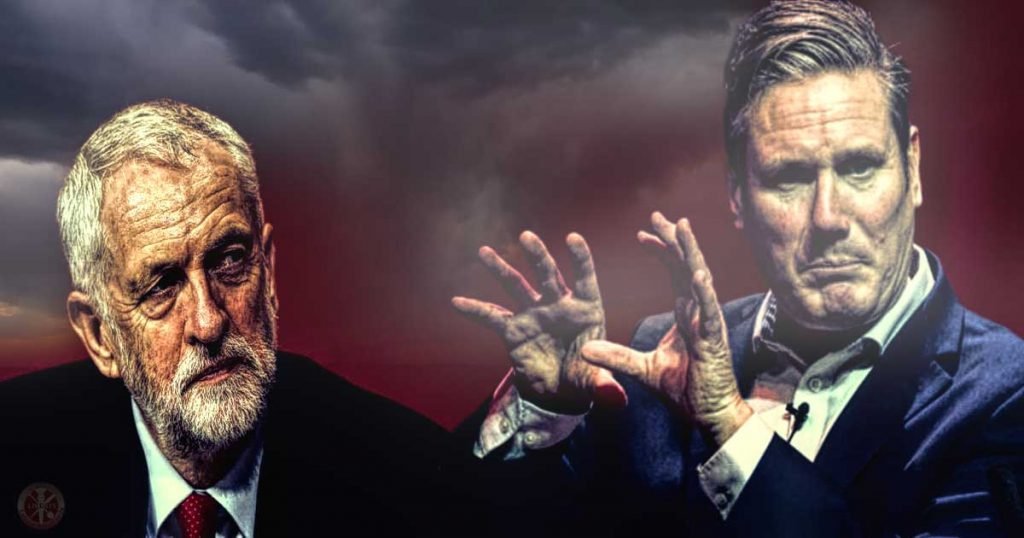 Leader of Islington Council Cllr Kaya Comer-Schwartz also gave her public backing to Mr Corbyn.
While the choice of parliamentary candidate is "a decision for the NEC and hopefully for our local constituency Labour Party", Cllr Comer-Schwartz told the Tribune: "I hope they will allow Jeremy to be a Labour candidate. He's a Labour member and he's been a fantastic local MP for over 30 years."
"He has been right beside us in our recent local campaigns that mean so much to local residents: saving our local buses, the cost of living," she said.
"He's out all the time speaking to local residents, understanding what they're going through and then taking that back into the work he does as an MP. I really hope that they do allow him to be the candidate."
It seems Jeremy Corbyn would have to walk on broken glass while wearing sackcloth covered in ashes for any justice to be found, yet still, there will be Party members and those external elements who have extraordinary control over the Labour Party determined to stop him from having the whip restored.
With Starmer having no intentions of relenting even after clear evidence of the recently published Forde Report found: "some anti-Corbyn elements of the Party seized on antisemitism as a way to attack Jeremy Corbyn, and his supporters saw it simply as an attack on the leader and his faction – with both 'sides' thus weaponising the issue."
In the end, we are left with a report that for all intents and purposes admits that the extent of antisemitism within the Labour party was not only overstated but weaponised. Weaponised not only by external opponents but by Labour staffers in a very successful attack on the Party leader, Jeremy Corbyn.
On review of this, Starmer's position becomes very shaky, especially since Mr Corbyn, plans to hold "an analysis of the Forde Report at [Labour] Conference", and has said previously that the report "completely vindicates the position that I took".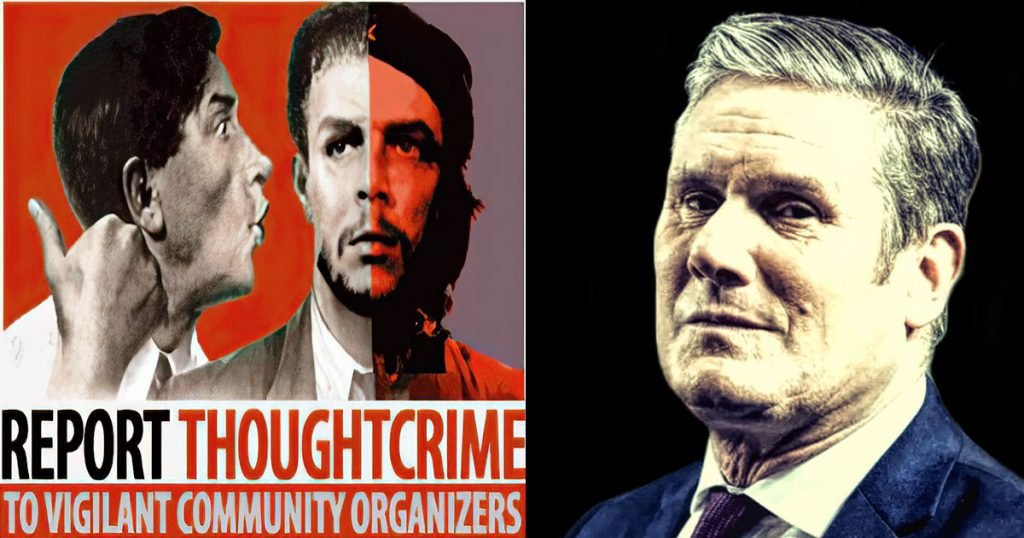 Even though conference is just days away, time is running out, and that itself may well be the plan. If Jeremy Corbyn is not reinstated by the time a general election is called automatically Labour will select another candidate, one that will more than likely face Jeremy Corbyn at the ballot.
The chances are Corbyn would win however, in the unlikely event he did not Labour would split the vote and this may well allow the Tories an unexpected win.
Islington North constituency has elected a Labour Party candidate at each election since a by-election in 1937. Since then, the smallest majority was 10.4% of the vote, in a by-election in 1969, on a very low turnout.
An MP since 1983, Jeremy Corbyn, had his smallest majority (15.3%) in 1983 and his largest (60.5%) in 2017. In the ten elections during which Corbyn began representing the constituency, the Conservatives have finished in second place five times while the Liberal Democrats have also been runners-up on five occasions. The 2015 result made the seat the 26th safest of Labour's 232 seats by percentage of majority.
Of course, this has created a lot of division within the membership, where Starmer stood on a platform pledging unity, all his actions have been designed to remove any left-wing influences from what was formally a Left-wing democratic socialist Party. A Party that has now become an alternative Tory Party, not an alternative to the Tory Party. Starmer's sights are set firmly on the middle ground with high hopes of emulating Tony Blair's victory in 1997. Unfortunately, for Starmer, that road has been travelled tunnel vision often results in being blindsided or ultimately in the words of Nye Bevan once said: 'We know what happens to people who stay in the middle of the road. They get run over.'
Starmer has not only created this problem but has backed both himself and the Party into a very tight corner, at this point, they are set to lose no matter which way he turns.
Support Labour Heartlands
PLEASE HELP US KEEP GOING AD-FREE
This is a "Pay as You Feel" website.
Hey there! Thanks for stopping by. If you've enjoyed reading the articles on Labour Heartlands so far, We would be incredibly grateful if you could consider making a small donation. Labour Heathlands is not your typical news outlet. We are not here to simply regurgitate the daily news cycle, that's for the rest of them. Our focus is on delving deeper, uncovering the untold stories and shedding light on the issues that the mainstream media chooses to ignore.
Our unwavering commitment to journalistic integrity means that we are not influenced by any external forces. We are not beholden to PR companies, advertisers or press barons, and we refuse to let anyone dictate what we report on. Our editorial independence is sacrosanct, and our only allegiance is to the truth.
While we do not align ourselves with any particular political party, we stand firmly against corruption, injustice and the erosion of truth and the rule of law. We believe that accurate information is the lifeblood of a democracy and that facts are not up for debate.
Once again, thank you for your support – We truly couldn't do this without you!
PLEASE HELP US KEEP GOING AD-FREE