Repetition makes a statement seem more true, regardless of whether it is or not. Understanding this effect can help you avoid falling for propaganda.
"Repeat a lie often enough and it becomes the truth", is a law of propaganda often attributed to the Nazi Joseph Goebbels, it seems a shame a Labour Party Leader is using the same technique once carried out by such evil men on its own membership. Sir Keir Starmer is employing a technique that among psychologists known as the "illusion of truth" effect.
If repetition was the only thing that influenced what we believed we'd be in trouble, but it isn't. We can all bring to bear more extensive powers of reasoning, but we need to recognise they are a limited resource. Our minds are prey to the illusion of truth effect because our instinct is to use shortcuts in judging how plausible something is. Often this works. Sometimes it is misleading.
In an interview with the Financial Times, Sir Keir Starmer has claimed that the main reason Labour suffered its worst electoral defeat in 80 years is because of "the leadership" of his predecessor Jeremy Corbyn.
The new Labour leader claimed he was reluctant to criticise his predecessor during the campaign to succeed Jeremy Corbyn who remained popular among the party membership. However, it's obvious Starmer now feels he has nothing to lose in his criticising, after all the predominantly centrist PLP will not have any truck in attacking Corbyn, it's been par for the course with the majority of them.
There is no doubt on the doorstep some people were verbally opposed to the Labour Party and expressed their concerns about Jeremy Corbyn's past, irrelevant of the truth.
This makes it easy for Sir Keir Starmer and his propaganda machine to associate the lie with the "illusion of truth" associating it to why Labour lost the general election of 2019.
Starmer hopes his seeds of deceit, that whisper of a lie, will grow and becomes an "illusion of truth" It's much the same lie as the Tories used against Labour after the WORLD financial crash.
They repeated the lie that Labour had brought about the financial crash so many times over so many years that an audible grown could be heard every time it was mentioned on programs such as question time. Unfortunately, the method worked and even today that very lie is still repeated.
Sir Keir Starmer trying to distance himself from his own bad policy
However, when people sit back and critically look at what Sir Keir Starmer has claimed his assessment holds no water. Starmer's accusation is unfounded but it serves him well.
It is in the former Shadow Brexit minister's interest to shove down the memory hole his own part in the disaster of the 2019 general election, his own Brexit policy and the vote losing second referendum.
It was Sir Keir Starmer who way back in 2018 pushed what should have been a composite motion to stop a 'Tory no deal' into a second referendum at all cost policy. Even though on that very day Corbyn had said no second referendum.
What's missing from Sir Keir Starmer's attack on Corbyn is the detail, That detail, the one positive contribution to his otherwise bland character he is supposed to be famed for having. He conveniently neglects to mention a white paper carried out, post-2019 on why Labour lost the GE showing the main reason to be the much-predicted vote losing second referendum.
Labour lost 54 English seats, of which 52 voted to leave the EU
Not to mention the fact out of the 60 Labour seats overall 6 seats were in Scotland the other 54 seats Labour lost were English of which lost 52 were strong Leave-voting constituencies, constituencies that had warned the Labour Party HQ that they would lose if the shadow Brexit secretary continued to insist on his Brexit policy.
Where Sir Keir Starmer has declared that the 2019 result was down to the unpopularity of one person – Jeremy Corbyn – and that Labour's left-wing policies meant that the party was unelectable. The reality, Sir Keir is perpetuating a lie. Repeating this lie as an establishment slur helps to shovel dirt on the Left wing agenda of the Labour Party and socialism in general.
Confidential Labour election report reveals 1.2m party voters just stayed at home
The official 44-page report revealed the party lost 2.6m voters between elections.
The post-mortem and official report found it would be "unrealistic" not to say its policy to hold a second Brexit referendum played a "decisive" role in Labours' defeat
It said the party's eventual position of proposing a second Brexit referendum alongside an option to leave on a newly-negotiated deal by Labour, aimed to reach across the country, "but was largely unsuccessful". LINK
While the authors accepted there were "negative views" of the outgoing leader they did not lay direct blame at his door.
Far from being a weak or divisive leader, they concluded instead that he was the victim of four years of unrelenting attacks on his character. This was an "assault without precedent in modern politics", they said.
The problem with this is that Labour's policies are, in fact, overwhelmingly popular: significant majorities of voters support funding the NHS, raising the minimum wage, building council homes and other such social democratic policies.
While the evidence shows that Corbyn's leadership was unpopular, this sense of leadership was profoundly linked to his Brexit position, gifting the Conservatives the "dither and delay" line they were able to use so effectively. And I believe this – Brexit – provides the most plausible way of summing up Labour's defeat in one word.
Precisely, the problem was that Labour massively underestimated how much leave voters wanted Brexit while overestimating how much remainers wanted to stop Brexit. Millions and millions of people still want Britain to leave the EU
Starmer seems to have a history of 'post-truth and Post-truth politics' from his days as director of public prosecutions (DPP) to the recent leadership campaign, where he found it convenient to postpone his financial backers till after the result and has predicted they were all unsavoury characters.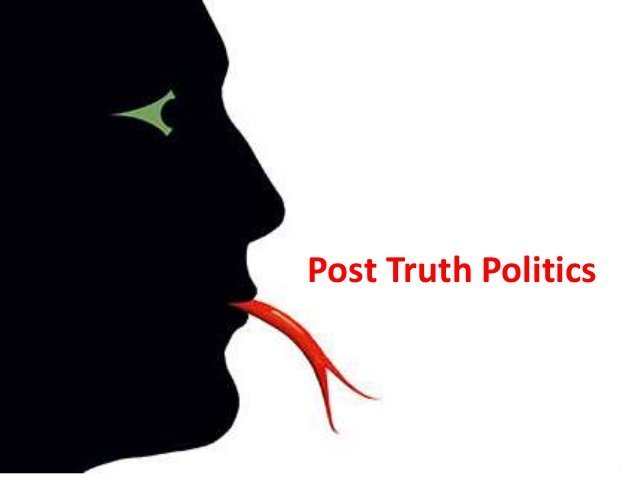 Starmer's lack of transparency was challenged by fellow candidates. In February, Rebecca Long-Bailey published a full donor list of those who offered more than £1,500 to her campaign. Starmer, the front-runner, did not follow suit.
When challenged by Andrew Neil over his donations, Starmer stated he was following the "Labour Party process" and that:
Trevor Chinn
Data published on the Register of Members' Interests now shows that Starmer received a £50,000 donation from Trevor Chinn, a member of the executive committee of the British Israel Communications and Research Centre (BICOM).
According to Electronic Intifada, BICOM is a "British pro-Israel lobby group". The Guardian reported on BICOM in 2009, saying:
"Britain's most active pro-Israeli lobbying organisation – which flies journalists [including Guardian staff] to Israel on fact-finding trips and organises access to senior government figures – has received nearly £1.4m in two years from a billionaire donor whose father made a fortune manufacturing arms in Israel."
In 2009, the London-Palestine Solidarity group said BICOM had a key role in "laying the groundwork for Israel's public justifications for the onslaught [on Gaza]".
As Open Democracy reported in 2009, moreover, BICOM officials were among those involved in planning to pressure the Guardian to retract comparisons it made of Israel with apartheid South Africa. The report in Open Democracy continued:
Two months after the end of Operation Cast Lead in Gaza, BICOM sent half a dozen journalists on a free trip to Tel Aviv to talk to Israeli defence analysts. The message BICOM wanted to get across was that they should pay more attention to Iran than to the Palestinians…
"While BICOM's work is entirely legitimate, it is by no means transparent. They never declare, for example, which journalists go on trips and who they meet. In the United States, AIPAC [American Israel Public Affairs Committee] must register as a lobby and declare its activities. Over here, BICOM is simply a company registered at Companies House, and doesn't make its work public."
The fact of the matter is Sir Keir Starmer will continue to perpetuate the lie. Starmer will hope we all forget about how bad his Brexit policy was, how it was the root cause of Labour's biggest defeat for 80 years. Labour history of the EU LexitSecond Referendum The Labour Heartlands: Ground Zero of the Brexit Class War
Support Labour Heartlands
Help Us Sustain Ad-Free Journalism
Sorry, I Need To Put Out the Begging Bowl
Independent Journalism Needs You
Our unwavering dedication is to provide you with unbiased news, diverse perspectives, and insightful opinions. We're on a mission to ensure that those in positions of power are held accountable for their actions, but we can't do it alone. Labour Heartlands is primarily funded by me, Paul Knaggs, and by the generous contributions of readers like you. Your donations keep us going and help us uphold the principles of independent journalism. Join us in our quest for truth, transparency, and accountability – donate today and be a part of our mission!
Like everyone else, we're facing challenges, and we need your help to stay online and continue providing crucial journalism. Every contribution, no matter how small, goes a long way in helping us thrive. By becoming one of our donors, you become a vital part of our mission to uncover the truth and uphold the values of democracy.
While we maintain our independence from political affiliations, we stand united against corruption, injustice, and the erosion of free speech, truth and democracy. We believe in the power of accurate information in a democracy, and we consider facts non-negotiable.
Your support, no matter the amount, can make a significant impact. Together, we can make a difference and continue our journey toward a more informed and just society.
Thank you for supporting Labour Heartlands
Just click the donate button below