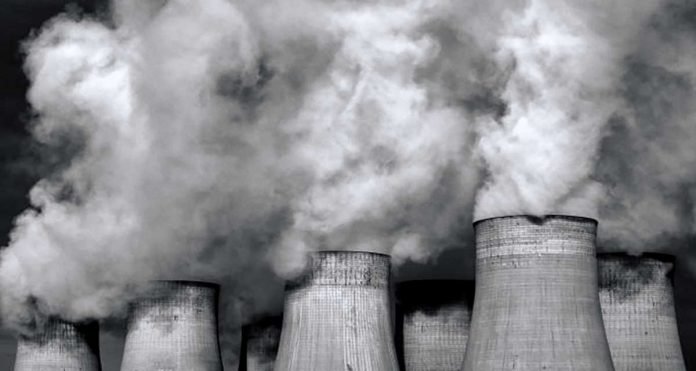 Britain's main energy policy for keeping the lights on has been thrown into chaos after a European court revoked state aid clearance, raising fears about security of supply.
The government said its "capacity market" scheme, which pays power plant owners subsidies to guarantee they are available to generate electricity through winter, had been suspended immediately following the ruling.
Up to £1 billion in payments that were due to be made this winter now cannot be made, denying many energy companies a major source of income and casting doubt on whether their plants can still be relied on if needed.
The ruling also calls into question plans for future winters, for which billions of pounds in subsidies have been awarded. Further auctions to award more payments…
On Thursday, the ECJ ruled that the European commission had failed to launch a proper investigation into the UK's capacity market when it cleared the scheme for state aid approval in 2014.
The ruling renders the capacity market unlawful for a "standstill period" while ministers seek state aid approval from the European commission. It is not clear how long that will take, but it could be many months.
The court's surprise judgment was an embarrassment for Greg Clark, the business secretary, who hours later outlined his vision for the future of the power market to energy executives at an event in London.
Industry watchers said the decision would send shockwaves throughout the sector.
"The consequences are absolutely huge. Immediate cessation of payments is going to have immediate consequences for electricity generators that were relying on them," said Ed Reed, head of research at analysts Cornwall Insight.
While electricity supplies were unlikely to be at risk, he added, companies may seek to recoup lost capacity market revenues through wholesale power prices instead.
The lights are not going to go out. We certainly have enough power stations. But the consequence is the market price might go up.
"Consumers know it pays to be flexible – we've been using off-peak trains for years. The energy system is exactly the same. Off peak power should mean off-peak prices… If the government is serious about decarbonising energy at the lowest cost to the customer, it must design a market that encourages, not stifles, environmentally friendly technology. The energy transition is about supporting smart technology and equipping the consumer to manage their own energy – not funding fossil fuels."
Energy UK said it is "extremely disappointed" by the decision as the scheme "has proven" it can successfully deliver security of supply at the lowest cost to consumers.
Chief Executive Lawrence Slade added: "We are already working closely with BEIS and are fully supportive of their efforts to work with the European Commission to reinstate future auctions and continue the Capacity Market scheme. Given the serious financial implications for capacity providers as well as the need for investor certainty and security of supply, this issue needs to be resolved as soon as possible."
Clark said the government was already in contact with the European commission and seeking state aid approval, so the capacity market could be reinstated. The business secretary used his speech to celebrate the rise of renewables. "Cheap power is now green power," he said.
Support Labour Heartlands
This is a "Pay as You Feel" website. You can have access to all of our online work for free. However if you want to support what we do, you could make a small donation to help us keep writing and staying ad-free. The choice is entirely yours.
PLEASE HELP US KEEP GOING AD-FREE
HELP US GROW.
The future can be ours - but only if we work together to make it happen. We've been fighting to make the Labour Heartlands a better, more fairer and equal place for over two years now. With a dedicated team and the commitment from our generous supporters giving small regular donations each month, more if they can afford it, we're winning. But there is still so much to do. We're ambitious, but we can only continue to make positive change and shape our country if more of our supporters join us on this journey. If you believe in the issues we fight for please take action and join Labour Heartlands grassroots think-and-do-tank today. It will make all the difference. And then we can make all the difference for everyone.
Not funded by millionaires or advertisers.
Labour Heartlands funded by the people.