Mandy C : Sleepless in Cheshire.
Sky News, Al Jazeera and RT have been decent enough companions through periods of sleep disturbance during lockdown. It's interesting because sometimes it's possible to get a feel for the next day's Corona news plot-twist ahead of anyone who is managing to sleep well through this weird bunch of circumstances.
A couple of wakeful nights ago, the narrative seemed to be switching to 'difficult choices'. The reporting was to the point, as usual and centring around the dire state of the economy the world over as a result of COVID-19 and lockdown. The emphasis was definitely focussed more on the economic fall-out and IMF announcements than anything else and even seemed to be delivered with genuine 'panic feels', concluding with something about how governments will now be working out whether to send people back to work/school to rescue the economy, things being that dire, or protect the population whilst watching the economy tank (my words, I'm not an economist) and that it would be now all about finding a 'balance' between contagion and economic fall-out.
I had that sinking feeling and remember having the thought that there will be no question, they won't deliver it to us straight via the BBC – they will be working out the slickest line to throw us all to get us all to dutifully comply – probably framing it as Doing the Right Thing for Britain or whatever because let's face it, we're suckers for that line.
They will probably start waving flags and flooding social media with Keep Calm memes. Expect Your Country Needs You and messaging about the post-war effort and how this is our generation's opportunity to rebuild our great nation (but without the socialism). Cue the Queen trotted out to sing some Vera Lynn number to bolt the soundbites in place the British tendency to willingly offer themselves up to mainline the over-sentimentalising of the past. Legions of Tory trolls will be despatched to heap Facebook shame on the un-patriotic – at this point perhaps a divide and conquer narrative about how our NHS heroes did it for us, now we must get back to work for them. What kind of specimen are you? You voted Labour but no one cares, because you didn't bang your pots and pans on a Thursday. The job will be done when all talk of contagion is airbrushed from the BBC and masks are a personal choice, but rose-tinted specs are being dispensed outside your local supermarket free of charge.
Trump says he wants Americans out working and spending to rescue the rat race on which his sense of overblown greatness depends by May 1st even though state governors are saying he has no power to enforce that and it's not safe.
He has lied all the way through this. As he always does. Just forget Vera Lynn I would say. Be safe. Trust your instinct. Basically whatever Trump is advocating is our cue as to what not to go along with here in the U.K., as a basic guideline.
I fully expected to wake up being told that an exit strategy is being put in place in order to protect us all from ourselves in some benevolent way we couldn't have imagined we needed, but obviously following the scientific advice of the men in the suits that none of us have ever heard of before this crisis. The suited men who brazenly backed Johnson in catastrophically going against WHO advice, authority beyond question due in no small part to the flag symbology, wood panelling and serious-faced concern for the national interest, around 13,000 reported deaths ago, shortly before Johnson disappears off to Chequers to join his pregnant other half. I did actually manage to drop back off to sleep.
By the time I caught up with the BBC version in the morning, the narrative was polished, as expected and also starting to hint at an acknowledgment that some of our workers have been under-valued and under-paid. Within the Labour Party, we had the issues of workers' pay and conditions, pay freezes, untenable benefits delays and caps, centre-stage in our manifestos for the entire election campaign period in 2017 and then again in 2019. This is the only time I have ever heard the BBC even hint at taking those issues seriously on behalf of the public. How strange that they are suddenly acknowledging it as a legitimate concern now.
It sounded to me like they were basically setting the scene for a government attempt to bribe the workforce back to work and into risking our kid, parents, teachers and everyone's lives with likely very minimal pay sweetener (only for some sectors though, as they always divide to conquer and never give away more than they calculate they can get away with). PPE, testing and contact tracing aside, a strategy like this could buy them more time to continue profiteering from capitalism now that they have pumped more money into it (for business – big business – not for you). Which might work…until the next time there is either a new virus pandemic or another unavoidable, inevitable global crash. But what then? What's the end game? Maybe they would play for time to work that one out.
In any event, Labour may have inadvertently come to the Government's aid through our new Leader's suggestion that out of concern for the educational inequality gap and overcrowding during lockdown, our children and teachers should be amongst the first to be sent back out there and that he would now like to see a lockdown exit strategy from the government, with inequality in mind. Bear in mind that at this point we are not even considered to be past the peak here in Britain, having suffered many avoidable deaths and still being well behind in provision of PPE for frontline staff and testing (forget contact tracing). It wasn't felt by Starmer to be the right time to mention that. Or to suggest other pragmatic investments or options for those kids that are falling behind or living in cramped conditions, that won't expose them to increased health risks due to premature lifting of the lockdown. Is our political imagination really this limited?
In a later report on the BBC a medical spokesman was invited on to share their concern that lockdown must start to be eased sooner than later, because of the unfair impact on cardiac and cancer patients, who can't afford delays to their treatment. Fair enough, except that today Matt Hancock said that although there had been public doubt about whether they could achieve it, the NHS had 2000 beds surplus capacity and that no one had gone without treatment that had needed it so far. This is despite almost half of COVID-19 deaths having been thought to have now occurred in nursing homes, many of which are lacking PPE and adequate testing, many infected patients having been discharged back to care homes regardless. This is before we talk about the deaths of NHS staff who have for weeks been reporting and are still reporting running out of PPE or having to source or make it for themselves.
So it's time for you to put your kids back into school and return to work when they say it is. You trust them, don't you? Surely you want what is best for this great country?
This is our opportunity to get out of this ever-tightening straightjacket once and for all. Many avoidable deaths have already happened before this crisis struck, through austerity, because the number one concern of successive Governments has been the bail out of an economic system that benefits those at the very top, that punishes the middle class just enough to scare them into compliance, but leaves the rest of us trailing further and further behind, running faster and faster to catch up. And which clearly is ok with leaving our essential workforce and most vulnerable exposed to a highly dangerous and deadly virus rather than ensuring their safety. We are complicit in austerity deaths because we bought into that story. It was never the debt of homeless and vulnerable people's to settle with their lives. We are being spun so many lines at the moment by this Government and the BBC that if they reported something straight it would seem out of place.
Maybe it's harder to see the ugly face of this economic system (and the governments safeguarding of it at all costs) for what it really is and harder to take the step of refusing to comply when it affects someone else and isn't knocking at your door. Unfortunately though the threat to the wellbeing of your kids and your elderly relatives is drawing closer. We are a wealthy country. We need to insist that the wealth is reinvested and shared in a way that enables us to live healthier, less stressful lives and to protect each other when disasters like this virus strike. Corbyn would have, but that opportunity was lost. However, the national mood at the working class level, if you glance through the comments on government social media sites in response to claims they are supporting the self-employed, is changing now.
The NEU has thankfully put out a statement of demands for specific reassurances with regards any lifting of lockdown for schools, as part of a petition which parents and teachers can sign up to. It's really, really good that this union seems to be standing up to this. I can't thank my kids teachers enough for the support and reassurance they have given to my kids not just in setting work and helping to keep a routine going but in cheering them up and helping them still feel connected to their friends and normal life. For turning up at school and managing a virtual and a real time classroom and putting their own and their family's health at risk to do so. I'm so glad the unions are speaking up for them. This is what courage, honour, solidarity and patriotism (if you like that sort of thing) really looks like. That doesn't excuse the government or anyone else who tries to mis-appropriate that bravery to send us all back to save the economy, when it isn't safe to do so. There are many scientific narratives and they don't necessarily support the line the government has chosen to go with – politics does play a part in that advice.
Our amazing NHS staff have told us for years now that they are exhausted, they are broke, they are demoralised, they can't give the care that they went into the NHS to give. It's the same with teachers. Its the same with carers. We are not their first concern and we deserve better. The Government gloated when it defeated the Junior Doctors and cheered when they voted down the nurses pay rise.
Collectivism means that if we work out what we want and all stand together on it, we can achieve a much fairer deal from the wealth we all create as a positive outcome from the disastrous handling of this pandemic by the UK Government.
I don't want to send my children back to school before the Government have got properly on top of doing their job and I'm sure that I won't be alone in refusing to buy into their slick one-liners. I'm not up for staying silent about their failure to make them look better than they are, or to save an economic system that is knackered and doesn't really benefit my family anyway. I'm thinking on this one, they can get lost, my kids are staying home and we should extend our list of minimal demands before we go anywhere.
Here is the petition if you want to sign up: LINK
I think we need to start working out what our broader demands are on pay, benefits, rent, recovery support (grants, not bloody loans), job security and more thorough scrutiny of them and their scientific advisors' handling of this crisis and let this Government know we see them. The power is actually in our hands right now. The economic system, with its ever-increasing profits for those at the very top of the income pyramid, has made so much money throughout austerity for the masses that they don't even have enough places to invest it all and keep it moving and maximising it's return as capital, yet that whole obscene shit show that fails to provide our nurses and carers with adequate PPE relies on us willingly surrendering our labour for an absolutely insulting pittance and empty promises despatched between now-meaningless flags. We get next to no time with our children and families, or to rest. We are left depleted with stress and worry about covering the very basic costs of living. Yet we sucked it up, having bailed out the banks from the last crash. Are you up for more of that?
We need an urgent and catchy, broad social media campaign to persuade people to say no, enough is enough, we are going back only when it's safe and only on our terms. Lets get some ideas going about what those terms and catchy campaign slogans might need to be. Get in touch if you want to share your ideas with me and others in my networks to shape up, or just create your own, but please speak out and get it into groups that are not Left echo chambers. This for now might be our most important Left campaign opportunity yet.
-Mandy Clare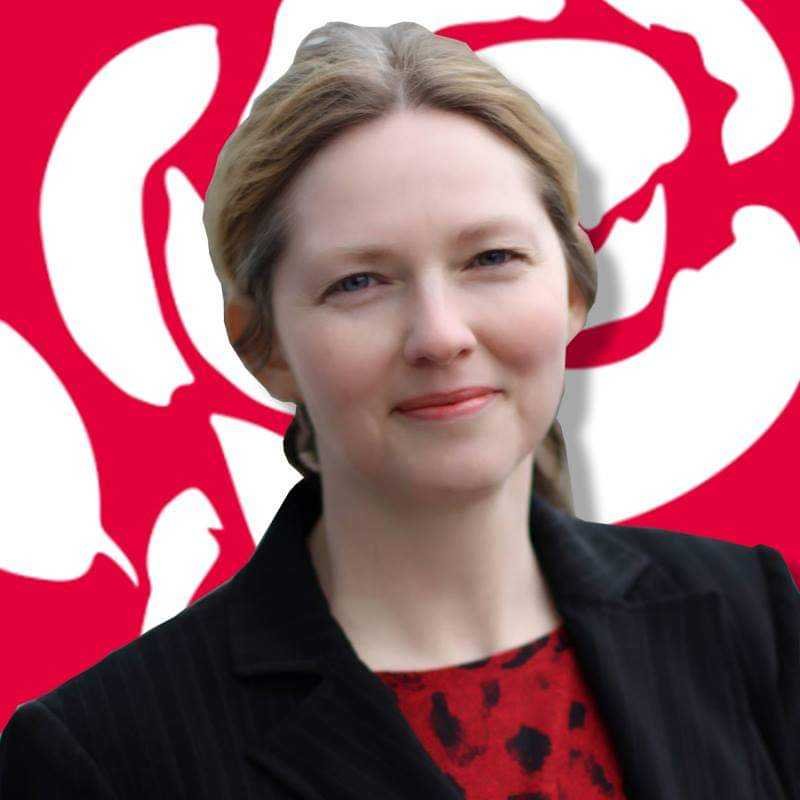 Mandy Clare became a member of the Labour Party, having always voted
Labour, on the same day Jeremy Corbyn was elected in 2015.  Politics has
consumed every single day since and in particular, campaigning to ensure
better political direct representation for working class people within national
and local politics.  Mandy is a local Borough Councillor and North West
Convenor of the CLPD. She is also a member of Unite Community and the
newly-formed Don't Leave Organise coalition.
Twitter: @Mandy4Dene
Support Labour Heartlands
Help Us Sustain Ad-Free Journalism
Welcome to the Heartlands of Independent Journalism
At Labour Heartlands, we are committed to delivering independent news, views, and opinions. Our mission is to hold those in power accountable, and we can't do it without your support. As a non-profit independent organisation, we rely on our donors to keep our journalism ad-free and impactful.
Like everyone else, we're facing challenges, and we need your help to stay online and continue providing crucial journalism. Every contribution, no matter how small, goes a long way in helping us thrive. By becoming one of our donors, you become a vital part of our mission to uncover the truth and uphold the values of democracy.
While we maintain our independence from political affiliations, we stand united against corruption, injustice, and the erosion of free speech, truth and democracy. We believe in the power of accurate information in a democracy, and we consider facts non-negotiable.
Your support, no matter the amount, can make a significant impact. Together, we can make a difference and continue our journey toward a more informed and just society.
Thank you for supporting Labour Heartlands
Just click the donate button below