For the thousands of Labour centrist and right-wingers that pushed that 'vote losing second referendum' onto the Labour Party, for those that followed Sir Keir Starmer and Lord Mandelson's so-called 'Peoples vote', you really got what you deserved, a treacherous leader that has not only betrayed all the LeFT leave supporters. You got a leader that has now gone on to betray the Remainers he fooled into supporting him, you got a leader that lies and changes his mind on the scale of Boris Johnson, the fact is you got yourself another Tory leader, the fact is you got yourself another Tory Party.
Corbyn had categorically said no to a second referendum but the Remainers would not listen they followed Mandelson and Starmer, Rudd and Campbell. By 2019 that policy had been overturned, ignored. Too many centrists insisted on a second referendum that lost Labour its red wall.
There are 632 constituencies in England, Scotland and Wales.
Of those, 403 of them voted Leave in the 2016 referendum, and 229 voted to Remain.
Only 72 Remain voting seats were won by the Conservatives, and Labour are the closest challengers in just 30 of those.
Out of a total of 60 seats Labour lost, 6 were in Scotland and 54 in England, of those 54 English seats, 52 voted to leave the EU.
Now Sir Keir Starmer and his top team, including Lord Mandelson have declared the Labour Party will not campaign to rejoin the EU
Starmer says, as prime minister he wouldn't advocate rejoining the European Union, nor sign up to three of its biggest ideas: the single market, the customs union or freedom of movement.
In other words, Starmer is not just accepting Brexit, but what many critics liked to call a "hard Brexit" when arguing that staying in the EU or having a closer relationship with it was preferable to the government's vision.
It must have dawned on the rejoiners and reminders, at this point in Starmer 'You've Been Had'
That your support was just to guarantee the establishments' tool was elected leader of the Labour party and thus the world made safe again…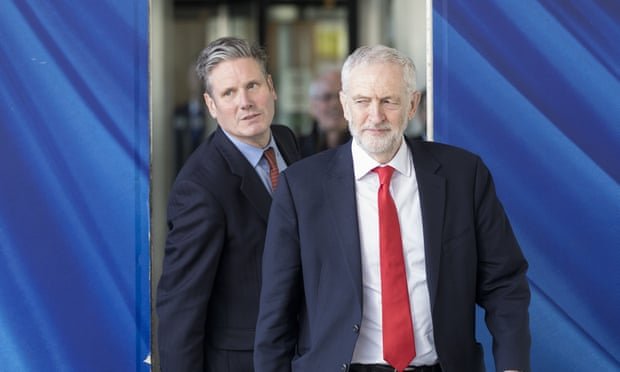 Starmer placed himself in the Leader's position and all our hopes and aspirations of a new model for Socialism with Jeremy Corbyn leading the way were buried and drowned in the applause of conference #Lab18
It was clear to most of us on the LeFT (Leave Fight Transform) that the second referendum policy was an attempt to undermine Corbyn and the Labour Party. The disaster of the 2019 election was then used to dismiss the best manifesto Labour had produced for a very long time.
Jeremy Corbyn rightly said after the initial result of the referendum that the 'Labour Party respects the result of the referendum', there had been no diversion from Jeremy Corbyn on this issue. He has relentlessly been an anchor of democracy throughout this entire process even after the failed Chicken Coup by remain MPs to remove a Eurosceptic Party Leader, Corbyn stood his ground.
It is tragic that so many people with the Labour Party supported remaining in a predominantly right-wing EU. It was more tragic that that support has all but destroyed the Labour Party, but what is worst is they believed Mandelson and Starmer.
Starmer was the Labour Party's Shadow Brexit Secretary. And it's worth recalling that in the long "Brexit wars" from 2016 to 2019, he was not a mere observer but a very active participant.
During private talks between Theresa May's Government and Corbyn's team to try and find a compromise Brexit deal that could get through the hung Parliament, her former chief of staff Gavin Barwell claimed in his memoir: "Starmer was not prepared to settle for anything that didn't include a confirmatory vote."
It was not the Labour Party he was advocating for but himself.
Starmer prevented Corbyn from adopting a left-populist Brexit position, prevented Labour from supporting the compromise position put forward by Theresa May, and pushed the Party towards favouring a second referendum; a position that was electoral suicide.
Oliver Eagleton reviled how during the crossparty Brexit negotiations when asked to review a draft on a possible customs union Theresa May would present, Starmer said he could not possibly put his name to that, it was then pointed out Sir keir Starmer had actually wrote the draft, he sat with red face.
The People's vote was probably the most cynical attempt to both undermine democracy and at the same time force the Labour Party leader Jeremy Corbyn into an uncompromising position.
Brexit should have broken the Tory Party; after all, they were the Party of the EU!
The Conservatives took the UK into the EEC (common market), and they also took the UK into the EU. The Left-wing of the Labour Party and the Labour movement contested both treaties.
Brexit should have collapsed the Tories that very morning of the referendum result Cameron resigned, they were left leaderless and without a plan.
Instead, the right-wing of the Labour Party used Brexit to undermine not only Jeremy Corbyn but the best manifesto Labour had produced for decades.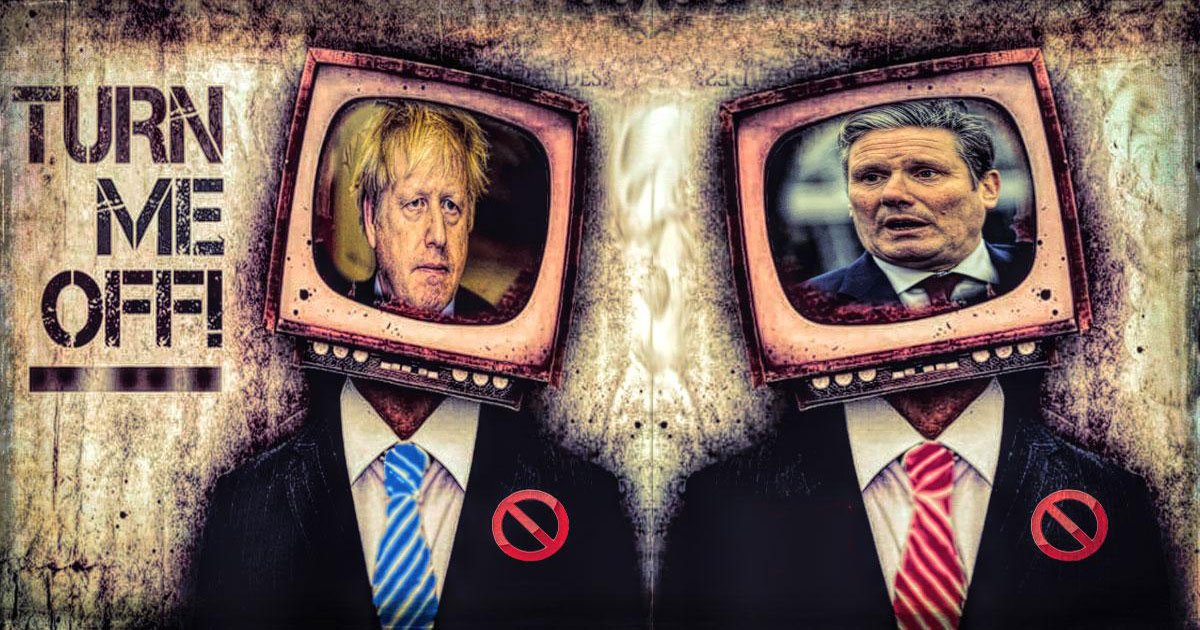 What we now have is a Labour Party led by a man that has no grounding, a man that is willing to lie, break promises and change the meaning of his words, what we have is another Tory Party, what we have is another Boris Johnson.
Corbyn may well have voted remain not wanting the Tories to take us out of the EU but he understood democracy and emphasised respecting the result of the referendum.
He worked tirelessly to create a Labour shadow Brexit deal that in his words would make us just as well off if not better off leaving the EU.
Corbyn understood the virtues of democracy. Corbyn not only voted against joining the EU he went so far as to say: "The whole basis of the Maastricht treaty is the establishment of a European central bank which is staffed by bankers, independent of national Governments and national economic policies, and whose sole policy is the maintenance of price stability.
"That will undermine any social objective that any Labour Government in the United Kingdom—or any other Government—would wish to carry out."
The Tories never for one minute intended to leave the EU, the point of the Referendum was to stop the discontent from the right-wing. The Tory Party had started to haemorrhaged votes to UKIP. They needed to stop their own civil war, to do that they called the referendum, believing there would be an overwhelming remain vote.
What they didn't bargain for was the number of socialist and Left-wingers in the Labour Heartlands that had been brought up and nurtured in the political views of socialist stalwarts like Tony Benn and Dennis Skinner, views reflected by Jeremy Corbyn when referencing the EU.
Views he stated when he spoke of democracy and accountability saying: "Powers have gone from national parliaments and they haven't gone to the European parliaments they have gone to commissions and, to some extent, the council of ministers. "These are quite serious matters." Corbyn had also previously said that the European Commission will be "in effect, imposing foreign policy on nation states that have fought for their own democratic accountability".
It is that accountability that we demanded to be brought back to Westminster.
It is that same accountability echoed in Michael Foot's speech when he stated:
"People didn't fight for the vote just to have the fun of electioneering, they wanted to see that the vote that they used and the Ballot Box could change things, stop things, alter things, remove governments when necessary.
That's one of the principal reasons for having a vote, but that's not going to happen if we stay in the market, if we become enmeshed in the whole of their machinery and apparatus, because what will happen then is that you can go and have an election in this country, in which we vote out the government here, but you won't be voting out all the governments that meet in Brussels to decide what's going to happen to us!
It is that precious inheritance, given us by the people who fought for the right to vote, fought for the right to form trade unions, fought for the right to establish their own institutions, fought for the right to have an elected house of commons which should be the supreme authority in this country and answerable to nobody else, it is those things that are at stake in this campaign. "
It is these points of democracy and accountability that hold true. The UK may not have the best democratic system but we have self-determination and the ability to build on what we have. True power is within the hands of the people.
Support Labour Heartlands
Help Us Sustain Ad-Free Journalism
Sorry, I Need To Put Out the Begging Bowl
Independent Journalism Needs You
Our unwavering dedication is to provide you with unbiased news, diverse perspectives, and insightful opinions. We're on a mission to ensure that those in positions of power are held accountable for their actions, but we can't do it alone. Labour Heartlands is primarily funded by me, Paul Knaggs, and by the generous contributions of readers like you. Your donations keep us going and help us uphold the principles of independent journalism. Join us in our quest for truth, transparency, and accountability – donate today and be a part of our mission!
Like everyone else, we're facing challenges, and we need your help to stay online and continue providing crucial journalism. Every contribution, no matter how small, goes a long way in helping us thrive. By becoming one of our donors, you become a vital part of our mission to uncover the truth and uphold the values of democracy.
While we maintain our independence from political affiliations, we stand united against corruption, injustice, and the erosion of free speech, truth and democracy. We believe in the power of accurate information in a democracy, and we consider facts non-negotiable.
Your support, no matter the amount, can make a significant impact. Together, we can make a difference and continue our journey toward a more informed and just society.
Thank you for supporting Labour Heartlands
Just click the donate button below