The EU's Comprehensive Economic and Trade Agreement (CETA) with Canada could unleash a wave of corporate lawsuits against Canada, the EU and its member states – including through the Canadian subsidiaries of US multinational corporations. This is the result of an in-depth analysis of CETA's investor rights by Corporate Europe Observatory and 14 other environmental NGOs, citizens' groups and workers unions from both sides of the Atlantic.
CETA and the NHS
CETA is very much about 'liberalisation' or opening up services to investment from international investors. If a member state does not exclude services in a trade agreement like CETA, it's making an almost irreversible commitment to keeping those services permanently open to these investors. So, as CETA has been agreed by the EU Parliament while the UK is still a member of the EU, ICS will come into force if the treaty has been ratified by all the individual EU member states. This means that for some years to come, a future UK government planning to reverse privatisation of the NHS would risk being sued by any Canadian corporations that had invested in the NHS (see 'CETA and Brexit', below). The UK government could also be sued by other transnational health companies with subsidiaries based in Canada – it's worth remembering that 80% of US companies operating in the EU also have bases in Canada.
Although the European Commission and UK government state that health services are exempted from CETA, there is concern that the definition of health services is too narrow and they will not be protected. And as mentioned above, CETA includes a 'ratchet' clause which locks in any move towards the privatisation of services, meaning that services cannot be returned to their position pre-CETA. Plus, because CETA uses the 'negative list' approach, only services actually listed in the agreement are clearly excluded from it. This means that new types of health services and medical technologies that might emerge in future – and that cannot be foreseen now – will not be excluded.
In addition, the kind of access that CETA gives to procuring goods and services on behalf of the government could restrict the UK government's ability to support local and not-for-profit providers and lead to more NHS jobs being outsourced to private firms, where staff are often forced to do the same work with worse pay and working conditions. Apparently,
In CETA, governments have already signed up several sectors to mandatory transatlantic competitive tendering when they want to purchase supplies and services – an effective means for privatisation by gradually transferring public services to for-profit providers.
mandatory transatlantic competitive tendering
CETA's chapter on labour rights is not enforceable, and so could undermine the rights of workers in public services like the NHS, as well as setting a precedent for TTIP, if this is resurrected.
Price controls on goods such as medicines could be removed if these are seen as barriers to trade or to limit the profits of transnational corporations such as drug companies. This could have serious implications for the public purse.
Opening up long-term care to multinational investors could also lead to asset-stripping by financial investors (the cause of the collapse of Southern Cross in the UK, where a number of residential care homes had to close).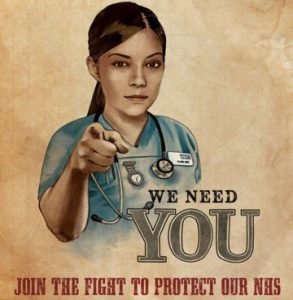 CETA and Brexit
As CETA has been ratified by the European Parliament – i.e. before the British exit from the EU has been negotiated – the UK is temporarily included in the deal. EU law and treaties will still apply to the UK until it has formally left the Union, a process that may take from two to five years. Investments made by Canadian corporations (or those multinationals with subsidiaries in Canada) between the implementation of CETA and the UK's departure from the EU will continue to be protected by the investment protection measure, Investment Court System (ICS) for a further 20 years.
As mentioned above, the European Commission reluctantly decided that CETA has to be a 'mixed' agreement and so needs to come to EU member states' parliaments for ratification. But it's unclear how the UK's intention to withdraw from the EU will affect its role in the ratification of the treaty. For example, even supposing the UK had an effective way to veto the deal, it's unclear whether its veto would be seen to have any legitimacy by the other EU member states.
Barry Gardiner layed out the red lines for a US-UK trade deal safeguarding the NHS
Barry Gardiner stated on the Sophy Ridge Show:
"What we have is a situation because of what the Liberal Democrats and Conservatives did in government in the health and social care act."
"Competition is now enshrined within the National Health Service and that means any services in the NHS are open to competition and they are open in a trade deal to attack and you don't actually have to specifically mention the words NHS in that trade deal."
"We in the Labour Party are absolutely insistent on in order to protect our National Health Service is there should be no investor-state dispute settlement system in the trade deal."
"There should be no negative list system in the trade deal and there should be no ratchet influences in the trade deal and those are the three things which would actually ensure that Boris Johnson is not just talking that the NHS is safe but that we in the Labour Party will ensure it's safe by not voting for anything in Parliament that that does not preclude the three other and it's not just this it actually protects other areas of our economies as well. "
"That takes three ways, one is the ratchet clauses that occurred within trade deals. One is the negative list system and the third is what is known as isds the Investor state dispute settlement procedures "
"The ISDS procedures allow foreign companies to sue our government if we introduce public health policies which they believe would damage their future profits. These have been used in countries where tobacco company for its intense sued government for introducing paper for packaging."
"The Slovakian government moved its health service from being insurance pay system immediately after it became independent to a more public health like the UK National Health Service it was sued for billions of pounds."
"There are three things in a trade deal Labour wants covering, one, is the ratchet clauses that occurred within trade deals, one is the negative list system and the third is what is known as ISDS the investor state dispute settlement procedures"
The EU and the NHS
Everyone that cares about the NHS should be in full agreement with Labour's shadow trade secretary Barry Gardiner. However they should also be fully aware that CETA the EU trade deal with Canada contains ISDS procedures that will allow foreign companies to sue our government if we introduce public health policies which they believe would damage their future profits.
The EU's Comprehensive Economic and Trade Agreement (CETA) with Canada could unleash a wave of corporate lawsuits against Canada, the EU and its member states – including through the Canadian subsidiaries of US multinational corporations. This is the result of an in-depth analysis of CETA's investor rights by Corporate Europe Observatory and 14 other environmental NGOs, citizens' groups and workers unions from both sides of the Atlantic.
CETA in relation to other trade deals
In many respects, CETA is very similar to TTIP, which appears to be more or less dead in the water following the election of President Trump.
It's being suggested that CETA will be used as a template for future bilateral trade deals that the UK wants to negotiate after Brexit.
What is CETA?
The Comprehensive Economic and Trade Agreement (CETA) between the EU and Canada is a highly ambitious trade agreement that aims to remove 99% of all tariffs on trade and increase corporations' unconditional access to markets in the EU and Canada. As with the Transatlantic Trade and Investment Partnership (TTIP), CETA is promoted on the grounds that it will bring economic benefits. How these benefits are calculated depends on the assumptions that researchers make. Official projections are for minimal gain in Gross Domestic Profit (an increase the EU's GDP growth by a little over 0.01 percent per year). Alternative projections dispute this and suggest net losses in GDP, as well as job losses, wage compression and net losses of government revenue (see, for example ).
CETA is a so-called 'new generation trade deal' that, besides removing most tariffs, will reduce regulation and therefore lessen governmental control over corporations. Areas covered by CETA include domestic regulation, public procurement (the process by which public authorities, such as government departments or local authorities, buy work, goods or services), an extensive array of services, and the mutual recognition of professional qualifications. a revised version of Investor-State Dispute Settlement (the
It also seemed that CETA would include the investment protection measure known as 'Investor Court System' (ICS), differing in some respects from the infamous Investor State Dispute Settlement (ISDS), although the right of corporations to by-pass domestic courts and challenge the decisions of elected governments remains intact. So too does the unfair advantage ICS gives to multinationals – domestic companies cannot make use of ICS. Both ISDS and ICS have met with strong criticism from civil society groups and others through negotiations (more on the inclusion of ICS in CETA later).
CETA marks the first time the EU has agreed to open up access to the service sectors of its member states on the basis of 'negative listing'. Negative listing means that all services will be included in the treaty unless explicitly excluded, and this even covers new services that don't exist now but may emerge in the future. Public services are not adequately protected: although there are some (narrow) exclusions, these are for public services "supplied in the exercise of governmental authority", i.e services carried out "neither on a commercial basis nor in competition with one or more economic operators". Because private companies are now involved in almost all traditional public sectors, exclusions for public services are effectively limited to core 'sovereign' functions like law-enforcement or the judiciary.
In addition, CETA's negotiators have accepted demands from industry to liberalise (open up markets) and privatise public services, like the NHS, through 'standstill' and 'ratchet' mechanisms. These serve to lock the terms of the agreement and only allow further liberalisation and prohibit any reversals – even when past decisions have turned out to be failures. This could threaten the growing trend of taking back public services into public control (e.g water services in France, Germany, Italy, Spain, Sweden, and Hungary; energy grids in Germany and Finland; and transport services in the UK and France) in response to poor performance by private companies.
Even if public services are exempted from the agreement, they would not be immune from ICS, making regulations in public service sectors vulnerable to influence by all kinds of private investors.
Secret negotiations on CETA were completed in September 2014. It then went through a process of 'legal scrubbing' and translation into all the languages of the EU. In July 2016 it was decided that CETA would be a 'mixed' agreement (see below): this means that after ratification by the European Parliament it had to go to the individual parliaments of the EU member states for their agreement – a process that could take up to four years. However, much of the treaty can be 'provisionally implemented' before this (more below).
What it means for CETA to be a 'mixed' agreement
Contrary to expectation, when submitting the treat to the European Council, the European Commission proposed that CETA should be a 'mixed" agreement – that is, it deals with non-trade as well as trade issues, and so contains provisions that extend beyond the 'competence' or scope of the EU's powers, and requires EU member states as well to be party to the treaty. As EU Trade Commissioner Cecilia Malmstrom explained,
From a strict legal standpoint, the Commission considers this agreement to fall under exclusive EU competence. However, the political situation in the Council is clear, and we understand the need for proposing it as a 'mixed' agreement, in order to allow for a speedy signature.
CETA has raised considerable concern among a number of EU member states, such as Holland, France, Greece, Romania and Bulgaria. In Belgium, the regional parliament of Wallonia passed a resolution that could have denied the national government the power it needs to support the European Council's decision to sign CETA. (Belgium has a federal structure and the parliaments and governments of its federal bodies cannot be overruled by their national counterparts. Some of CETA's provisions come within the competence of Belgium's regional, rather than national, parliaments). Wallonia and three other regional governments within Belgium had concerns over a number of issues, particularly about the inclusion of ICS. On 27th October 2016, Wallonia finally accepted a compromise, which involved the addition of 27 non-binding 'clarifying interpretations' – apparently of dubious legal validity. Wallonia said it will not ratify CETA when it comes to the member states' parliaments for final ratification unless there are changes to ICS. However, a new regional government takes a different stance
Where things stand now
CETA was signed by the Canadian Prime Minister and top EU officials on 30.10.16. However, formal adoption of the European Council's decision to sign CETA only took place after the European Parliament (EP) gave its consent on 15th February 2017.
Meanwhile, in March 2018, the CJEU ruled that the inclusion of ICS or similar in bilateral investment treaties (BITS) agreed between members of the EU is incompatible with EU law as, besides undermining the unity of the EU, this would jeopardise the autonomy of the EU legal order and the jurisdiction of the CJEU. This judgement may mean that the CJEU may decide that ICS cannot legally be included in CETA and, if so, that EU member states can no longer legally ratify CETA.
Provisional implementation
As things stand, the European Council doesn't have to wait for all EU member states to agree to CETA before it can begin its implementation: it can implement parts of the treaty that don't fall within member state competence on a provisional basis before the treaty has been considered by the parliaments of EU member states. Provisional implementation begins from September 2017.
However, even before the 2018 CJEU ruling on the legality of ICS, a German constitutional court ruling in October 2016 meant that ICS couldn't come into force until the treaty had been approved by all member states and parliaments – something that could take several years (if member states agreed). This same court ruling also means that a number of other provisions, such as those affecting the protection of workers, or mutual recognition of qualifications, can't be provisionally implemented either.
If the treaty is not ratified by member states' parliaments, the process for reversing provisional implementation is unclear. At the same time, it's not entirely clear whether ratification by national parliaments is all that relevant: the German government has apparently received legal advice that the European Council has the final say on ratification and is not bound by the decisions of member states' parliaments!
Sources
http://www.mariearena.eu/wp-content/uploads/2016/02/De-Ville-2016-CETA-report-bonne-version.pdf
Further information
To see a 3 minute video about CETA and its relevance to TTIP, see 
For a statement from civil societies and trades unions that explains CETA's aims and calls for the agreement to be refused, see 
For an analysis of the economic benefits of CETA see 
http://www.ase.tufts.edu/gdae/Pubs/wp/16-03CETA.pdf
See also
Support Labour Heartlands
Help Us Sustain Ad-Free Journalism
Sorry, I Need To Put Out the Begging Bowl
Independent Journalism Needs You
Our unwavering dedication is to provide you with unbiased news, diverse perspectives, and insightful opinions. We're on a mission to ensure that those in positions of power are held accountable for their actions, but we can't do it alone. Labour Heartlands is primarily funded by me, Paul Knaggs, and by the generous contributions of readers like you. Your donations keep us going and help us uphold the principles of independent journalism. Join us in our quest for truth, transparency, and accountability – donate today and be a part of our mission!
Like everyone else, we're facing challenges, and we need your help to stay online and continue providing crucial journalism. Every contribution, no matter how small, goes a long way in helping us thrive. By becoming one of our donors, you become a vital part of our mission to uncover the truth and uphold the values of democracy.
While we maintain our independence from political affiliations, we stand united against corruption, injustice, and the erosion of free speech, truth and democracy. We believe in the power of accurate information in a democracy, and we consider facts non-negotiable.
Your support, no matter the amount, can make a significant impact. Together, we can make a difference and continue our journey toward a more informed and just society.
Thank you for supporting Labour Heartlands
Just click the donate button below