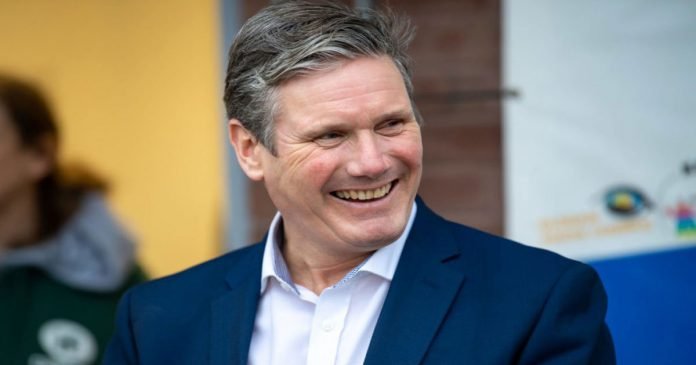 Former leader Ed Miliband stood in for Starmer at prime minister's questions
Sir Keir Starmer has tested positive for Covid-19 — just hours before he was due to face Boris Johnson at prime minister's questions.
The Labour leader has had to self-isolate four times previously since the pandemic began, with the last time being in July after one of his children tested positive although he tested negative.
It is understood Starmer tested positive on a routine lateral flow test and is not feeling unwell. He was pictured earlier on Wednesday in Westminster with Reeves and the shadow chief secretary to the Treasury, Bridget Phillipson.
Labour sources said both had tested negative and would not need to isolate as they are double vaccinated.
The rules have changed for fully vaccinated people so they no longer have to self-isolate if they are a close contact of someone who tests positive but must do so if they test positive themselves.
With deputy leader Angela Rayner on bereavement leave, the shadow business secretary Ed Miliband stood in for the Labour leader at the despatch box on Wednesday.
It is also expected that the shadow chancellor, Rachel Reeves, will respond to Rishi Sunak's Budget and spending review due to the Labour leader's isolation.
Former Labour leader Ed Miliband, now the shadow COP26 president, stood in for Sir Keir at Prime Minister's Questions, which took place just before Chancellor Rishi Sunak announces the budget.
Support Labour Heartlands
PLEASE HELP US KEEP GOING AD-FREE
HELP US GROW.
This is a "Pay as You Feel" website.
This blog has no source of state, corporate or institutional finance whatsoever. It runs entirely on voluntary subscriptions from its readers – many of whom do not necessarily agree with every article, but welcome the alternative voice, insider information and debate.
You can have access to all of our online work for free. However if you want to support what we do, you could make a small donation to help us keep writing and staying ad-free. The choice is entirely yours.