It's a Party of business, not the people.
Labour's membership has crashed with up to 200,000 leaving the party since Sir Keir Starmer became leader, according to an NEC member.
At this point, Labour members must feel like they are in the world of Winston Smith. The Newspeak constantly vibrating off the walls, emphasised with that Labour vocal trait of the blocked nasal passage, sees Rachel Reeves claiming a declining membership is a good thing. Unfortunately for us, she is right, it's just another step to the right and into the arms of big business.
The corrupt Labour leadership see the smaller the membership as a good thing. It becomes more malleable, easier to control, less accountability is needed, of course, the flip side to a reduced membership means fewer funds, however, that gives Labour's new order the excuse to continue their drive for private donors.
Donors will come in the form of Lobbyists representing big corporations, their interest won't be for the welfare of the people but the profits of their masters.
Another race to the bottom for democracy.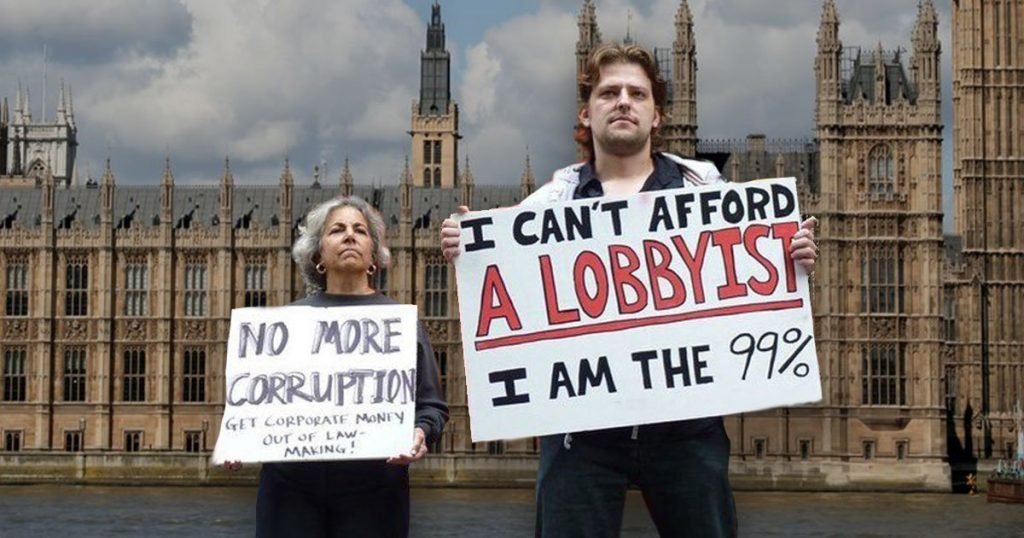 A Labour party that competes with the Tories for donors will also be a Labour Party that will offer promises in return for the funds the wealthy donor's supply, mark my words those promises and pledges won't include higher wages, free school meals or better working conditions.
As if to emphasise the point, in an interview with the Financial Times, Reeves pledged that a government led by Sir Keir Starmer would be proudly "pro-business" and committed to fiscal discipline. "A precondition for doing anything is being trusted with public money," she said.
In the interview, the shadow chancellor talked about Labour's big climb back, a climb back needed after its 2019 election failure due to the party implementing Starmer's Brexit policy. A bad policy pushed onto a majority of Leave-voting Labour constituencies, resulting in the loss of its so-called Red wall, Reeves states Labour's revival would come through a solid partnership with business to increase growth.
"Britain's Labour party now has "a totally different mentality" towards business and running the economy than during the Jeremy Corbyn era, shadow chancellor Rachel Reeves has declared.
Central to Reeves's pitch to voters, is that the Conservatives have become a "high tax, low growth" party and that she has a plan to fix that problem.
The former Bank of England economist who worked on the Japan desk, Reeves said Britain had suffered a Japanese-style "lost decade" of growth — and she claimed that a Labour government could reverse that. Apparently, we will all have jobs making wind turbines.
She said her party would anchor its economic policies in fiscal rules that — like chancellor Rishi Sunak's own framework — would eliminate borrowing for day-to-day spending and put debt on a downward path.
Reeves's claims her plan would leave more scope for growth-promoting capital spending, particularly on a £28bn a year "climate investment pledge". She said capital spending could exceed Sunak's "arbitrary cap" of 3 per cent of GDP per year.
In other words, at that, it seems Reeves is committed to the continuation of Austerity and will carry on with the EU 'The Stability and Growth Pact' (SGP) a set of fiscal rules designed to prevent countries from spending beyond their means. A state's budget deficit cannot exceed 3% of GDP and national debt cannot surpass 60% of GDP. This would rule out any massive state spending or Keynesian style economics.
When asked about John McDonnell, shadow chancellor under Corbyn who had pledged to borrow to invest, Reeves said:
"Not many people compare me to John McDonnell." She laughed when talking about commitments made by the party under Corbyn, including spending £58bn on pensions for women approaching retirement and an offer of free broadband to everyone.
It's quite clear as I have stated, Reeves and Labour are not only distancing themselves from any former Labour policy that would benefit the people, at the cost to big business but literately blaming those policies for the 2019 general election defeat.
Labour is offering austerity but just not as much, we are back to the politics of Thatcherism. The declaration of TINA (There is no alternative) leaves us all with a sinking feeling, a case of best of two evils, this comes at a time when the world is waiting for someone to offer an alternative of no evil. We want an alternative Tory Party, not an alternative to the Tory Party.
What Reeves really means is Labour will not be the party of workers rights, it will not be the party of the people that can strike a balance between work, community and social life. Labour will be the party of the status quo. Its main function to uphold the establishment and accelerate globalisation. It will not offer a revival of UK manufacturing, big business is globalised and relies on imported goods from low wage countries.
Starmer's flat rejection of nationalisation ignores the best tool to combat future energy poverty that would prevent a 'heat or eat' society. This just compounds the fact Labour is no longer the party of any form of socialism. No longer are there calls for the destruction of the "evil giants" of want, ignorance, squalour, disease and idleness called out by the likes of William Beveridge, instead, the party have become the party of the oligarchs.
Labour must try to build bridges with the former Labour Heartlands, that once-mighty Red wall.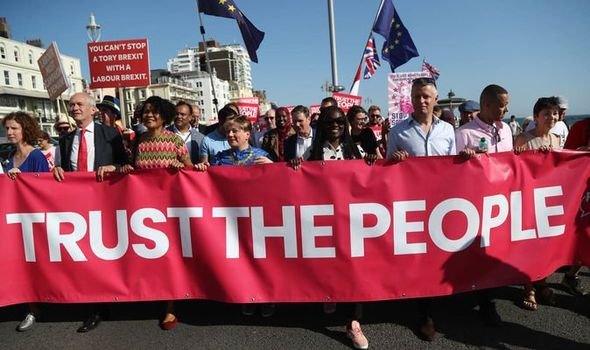 Hypocritically Reeves also made it clear that Labour would not reverse Brexit. Asked if she could see Britain rejoining the EU or single market in the next 50 years, she replied: "No, I can't see those circumstances."
She said she would "make Brexit work" by improving on the EU-UK trade deal signed by Johnson, and endorsed by Labour, by seeking to widen access to the single market for professionals, the cultural industry and the City.
Reeves says she does not want to see a return to free movement, arguing that voters in Leeds, where she is an MP, were "rightly angry" that new jobs in the city were being directly advertised in eastern Europe. "I don't want to go back to a system of free movement — it was the biggest reason people voted to leave and I don't want to go back to that model," she said.
On that, we all know the Right-wing of the Labour Party used Brexit to bring down Corbyn, using gullible Remainers to undermine the party while ever there was a chance of a remotely socialist government. As Diane Abbott says of Starmer: 'Having been Mr Remain' you 'don't hear much about remain now!
Not many voices stated the reasons why so many Left-wingers and socialists voted to leave the fundamentally right-wing EU. But of course, Corbyn has gone and with him, any chance of a Left-wing government. The once loud and vehemently Remain faction of the Labour Party can now stop their pretence.
Things remain in the memories of the collective consciousness and Brexit will remain for the longest time, there will be no forgiveness Left or right, for Starmer's betrayal.
We all know that Starmer the architect of the vote losing second referendum, is on a mission to distance himself from the disaster he forced upon the Labour Party, we all know that there is very little chance the Red wall will swing back to Labour, in fact, my personal prediction is the next election will see just as much disruption as the former Brexit party created, however this time it will come from Left-wing breakaway parties, parties offering real socialist solutions, parties that have been filling the vacuum left by the Labour party, the Labour party who thinks it's ok to lose two hundred thousand members as if they don't matter.
At this point, it is only fair to ask, what's the point of Labour?
Support Labour Heartlands
PLEASE HELP US KEEP GOING AD-FREE
This is a "Pay as You Feel" website.
Hey there! Thanks for stopping by. If you've enjoyed reading the articles on Labour Heartlands so far, We would be incredibly grateful if you could consider making a small donation. Labour Heathlands is not your typical news outlet. We are not here to simply regurgitate the daily news cycle, that's for the rest of them. Our focus is on delving deeper, uncovering the untold stories and shedding light on the issues that the mainstream media chooses to ignore.
Our unwavering commitment to journalistic integrity means that we are not influenced by any external forces. We are not beholden to PR companies, advertisers or press barons, and we refuse to let anyone dictate what we report on. Our editorial independence is sacrosanct, and our only allegiance is to the truth.
While we do not align ourselves with any particular political party, we stand firmly against corruption, injustice and the erosion of truth and the rule of law. We believe that accurate information is the lifeblood of a democracy and that facts are not up for debate.
Once again, thank you for your support – We truly couldn't do this without you!
PLEASE HELP US KEEP GOING AD-FREE