Starmer is no Attlee, there will be no nationalisation.
Starmer is not there for the people, the many, only for the few.
Starmer rejected Nationalisation just as Blair did, even though Starmer made that pledge for state ownership in his leadership contest, he now claims state ownership is not nationalisation, Weasley words from a real barrister. He also made the claim that part of the reason Labour failed so much in 2019 was an overloaded manifesto.
I can assure you that giving people free broadband was not a vote loser, we all know why Labour lost 60 seats in 2019, 6 Scottish and 54 English seats, 52 of which voted to leave the EU, Lord Mandelson and Sir Keir Starmer can take a lot of the credit for misleading the people with their vote losing second referendum vote.
The Labour Party hope to convince you that they lost in 2019 due to two factors Jeremy Corbyn and a socialist manifesto, neither is true but if you fall for it, any sort of nationalisation will be off the agenda or at least until there is a major financial crash at that point the state will bail out the too big to fail monopoly industries, the ones we should already own.
However, none of that is relevant when we examine the current issues. The need for nationalisation comes as we are entering a European energy crisis, any political party that wants the people's support, needs to make the case for nationalisation.
When confronted on the issue of nationalisation from an astute caller, understanding how advantageous it is for a country, its people and business Sir Keir Starmer openly stated again he is not in favour of nationalisation.
Starmer is wrong on so many levels. The UK wishes it had control of its energy instead of being the client to a foreign nation on something so fundamental as Energy. Notwithstanding the ability to regulate, invest and alleviate constantly rising bills, anyone that negates the security issue only needs to look at Frances less than popular threats to cut off the electric supply to Jersey or Russias history in using persuasive measures over its gas supplies.
The fact Starmer's fellow trilateral commission member and top Labour adviser Lord Peter Mandelson's lobbying firm General Counsel are Centrica – the union-busting company which fired and rehired thousands of British Gas engineers earlier this year. Hard to believe this man is anywhere near a Labour Party.
Anyone looking for a return to the Left and clause iv are in the wrong party.
The original version of Clause IV was drafted by Sidney and Beatrice Webb in November 1917, and adopted by the party in 1918. It read, in part 4:
"To secure for the workers by hand or by brain the full fruits of their industry and the most equitable distribution thereof that may be possible upon the basis of the common ownership of the means of production, distribution and exchange, and the best obtainable system of popular administration and control of each industry or service".
This section was widely seen as the Labour Party's commitment to socialism, even though the word "socialism" is not explicitly mentioned. The Manchester Guardian heralded it as showing "the Birth of a Socialist Party", stating that:
The changes of machinery are not revolutionary, but they are significant. There is now for the first time embodied in the constitution of the party a declaration of political principles, and these principles are definitely Socialistic. … In other words, the Labour party becomes a Socialist party (the decisive phrase is "the common ownership of the means of production") … Platonic resolutions have been passed before now, both by the Labour party and by the Trade Unions Congress in favour of the Socialistic organisation of society, but they are now for the first time made an integral part of the party constitution.
In 1918, nationalisation was seen by many voters as akin to modernisation – the nationalisation of the railways was a widely supported policy, for instance, as it would reduce the plethora of uncoordinated and competing companies. This text is usually assumed to involve nationalisation of the whole economy, but close reading of the text shows that there are many other possible interpretations. Common ownership, though later given a technical definition in the Industrial Common Ownership Act 1976, could mean municipal ownership, worker cooperatives or consumer cooperatives.
In December 1944, the Labour Party adopted a policy of "public ownership" and won a clear endorsement for its policies – the destruction of the "evil giants" of want, ignorance, squalour, disease and idleness (identified by William Beveridge in the Beveridge Report) – in the post-war election victory of 1945 which brought Clement Attlee to power. However, the party had no clear plan as to how public ownership would shape their reforms, and much debate ensued.
The nationalisation was led by Herbert Morrison, who had had the experience of uniting London's buses and underground train system into a centralised system in the 1930s.
He started with the Bank of England in April 1946, whereby stockholders received compensation and the governor and deputy governor were both re-appointed. Further industries swiftly followed: civil aviation in 1946, and railways and telecommunications in 1947, along with the creation of the National Coal Board, which was responsible for supplying 90% of UK's energy needs.
1946 also saw the establishment of the National Health Service, which came into force in July 1948; railways, canals, road haulage and electricity were all also nationalised in 1948. By 1951, the iron, steel and gas industries had also been brought into public ownership.
Thatcher may have sold off the family silver but when Labour had the opportunity, Blair with his centrist ideology failed and refused to claim it back.
Tassa Union posted this video to show how UK rail subsidies state-owned European rail travel, giving our European friends cheap rail travel while the UK pay through the nose.
EDF is a prime model for nationalisation
EDF, which is 100% owned by the French government, is a prime example of state ownership under the nationalisation model and why we need it.
EDF however only has access to 80% of the French open market due to EU legislation, fortunately, the UK is not restricted to the same competition rules.
Électricité de France more commonly known in the UK as EDF is a state-owned EPIC, meaning it is a state-controlled entity, it became the main electricity generation and distribution company in France, enjoying a monopoly in electricity generation, although some small local distributors were retained even under the nationalisation.
This monopoly ended in 1999 when EDF was forced by a European Directive to open up 20% of its business to competitors. Now EDFs market has been reduced to 80 percent of the French energy markets to comply with EU law.
EDFs penetration into the UK has seen it obtain 20 percent energy market, of course, there are some differences in the way things are run here in the UK compared to its nationally-owned parent in France, for example, Frances president Macron has ordered a cap on energy prices of 4 percent, leaving the UK as a golden goose for the French government's treasury.
Macron has been wary of the impact Europe's energy crisis is having on living costs ahead of April's election. A 2018 fuel tax increase unleashed months of violent street protests that morphed into a broader anti-government revolt.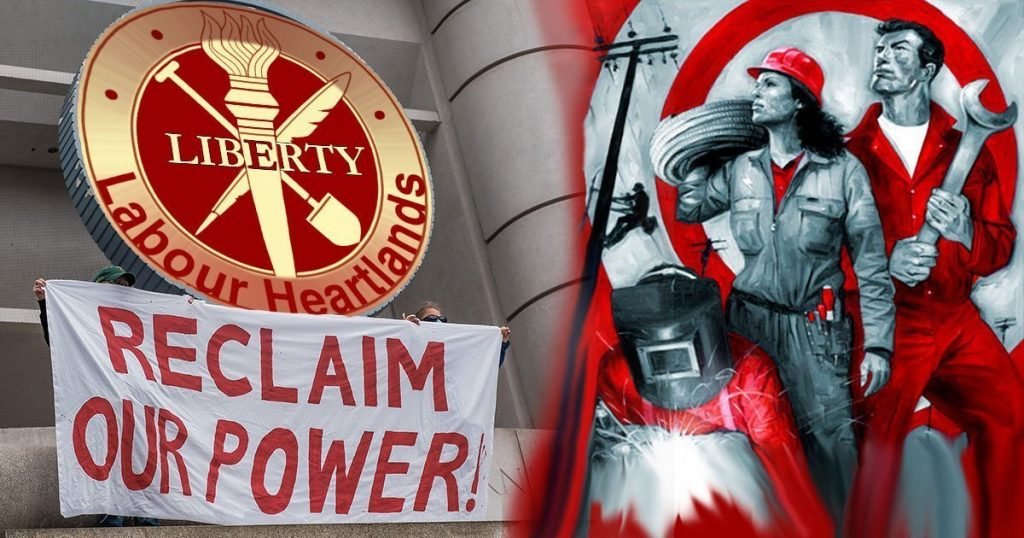 You can also guarantee just like the German state-owned Railways that own UK franchise we the British consumers will be paying for the subsidised cost of energy in France as we do train and bus travel in Germany.
Macron shielded consumers from soaring energy bills is obviously a very popular move, yes it has cost EDF with share prices dropping however 3 months before the French elections it may well have gained Macron a few votes.
Finance Minister Bruno Le Maire told Le Parisien newspaper that power prices would have jumped by more than 35% without the new price cap.
That would be avoided largely by forcing EDF to sell more cheap energy to the markets. In return, the government will allow a slight increase to the price at which EDF will have to sell that electricity, though it will remain below the utility's production cost and less than half the level of current market prices.
The point, no matter how married to globalisation Sir Keir Starmer and his Trilateral commission masters are we all understand Nationalisation works. Not only does it work it is good for the people and business and security of a country.
Labour's plan on tackling the energy crisis is cringe-worthy, Labour suggests dropping would only drop fuel prices for a very short time, not cap them or regulate them. The one of tax Starmer proposes would do what for consumers I'm not sure other than give any potential Labour government a quick PR win. The best and only way to protect consumers is state ownership and better regulation, not to mention investment in storage and turning profits into Green innovation.
No Starmer really is pitching for his masters while pissing up our backs and telling us it's raining. We all know Nationalisation works, to tell us different is just a lie.
Rail Mail and utilities should be renationalised whiles its profits should be reinvested in green infrastructure and cheaper bills, not siphoned off to shareholders. These are monopoly industries that should be owned by the people, not the few.
It is the only and best solution no matter what your political persuasion.
Support Labour Heartlands
PLEASE HELP US KEEP GOING AD-FREE
This is a "Pay as You Feel" website.
Hey there! Thanks for stopping by. If you've enjoyed reading the articles on Labour Heartlands so far, We would be incredibly grateful if you could consider making a small donation. Labour Heathlands is not your typical news outlet. We are not here to simply regurgitate the daily news cycle, that's for the rest of them. Our focus is on delving deeper, uncovering the untold stories and shedding light on the issues that the mainstream media chooses to ignore.
Our unwavering commitment to journalistic integrity means that we are not influenced by any external forces. We are not beholden to PR companies, advertisers or press barons, and we refuse to let anyone dictate what we report on. Our editorial independence is sacrosanct, and our only allegiance is to the truth.
While we do not align ourselves with any particular political party, we stand firmly against corruption, injustice and the erosion of truth and the rule of law. We believe that accurate information is the lifeblood of a democracy and that facts are not up for debate.
Once again, thank you for your support – We truly couldn't do this without you!
PLEASE HELP US KEEP GOING AD-FREE