Claiming the Tories made me do it, doesn't take away from the fact Christian Wakeford has been a rank Tory for over 20 years. Nobody made him do or say a thing, he chose the conservatives because they best reflected his worldview.
Before entering politics, Mr Wakeford worked for a telecommunications firm having studied politics at Lancaster University. He is married to Alexandria and they have a young daughter.
He has served as a Tory councillor on Lancashire County Council since 2013 and also previously worked as a caseworker for Tory MP Andrew Stephenson.
He served as the leader of the Tories on Pendle Borough Council.
In Parliament, Mr Wakeford is a member of the Education Select Committee.
He is also the co-chairman of the All Party Parliamentary Group on British Jews.
He hit the headlines last year over a boozy trip to Gibraltar, in which the behaviour of MPs was criticised.
He and another Conservative on the trip were accused of carousing into the early hours on a visit to UK armed forces in the Mediterranean enclave.
The claims came after three opposition MPs were accused of drinking heavily before arriving in the British Overseas Territory with the Armed Forces Parliamentary Scheme – with one apparently having to be taken out of the airport in a wheelchair.
The SNP's David Linden and Drew Hendry and Labour's Charlotte Nichols were slated for showing a 'lack of respect' by Defence Secretary Ben Wallace after the 'drunken' display.
In his resignation letter, Mr Wakeford wrote: 'My decision is about much more than your leadership and the disgraceful way you have conducted yourself in recent weeks.
'However, I don't believe all politicians are the same and I do believe in the power of politics to be a force for good. So does Keir Starmer.
'He has shown that integrity in the way he has led his party on issues that matter to me, not least the vital challenge of combatting antisemitism.'
After his decision to join Sir Keir Starmer's Labour, the Bury South MP has tried to insist he was forced to vote the way he did. He claims he was threatened he would not get a high school in his constituency if he did not vote in a certain way. Wakeford said it made him start to question his place within the Conservative Party.
Local Labour activists have demanded that Tory turncoat Christian Wakeford face a by-election following his defection from Boris Johnson's sinking party.
Once a Tory always a Tory
Wakeford, who had been a Conservative Party member for nearly 20 years, must have walked around with his eyes shut and cotton buds in his ears, if he did not realise what the Tory party was all about, it's very hard to believe he was so naive and weak-minded to be forced to vote one way or another, then again this does make him perfect for the Labour Party under Starmer.
However, this is the sideshow, It is the excuse the propaganda machine has come up with to combat the growing anger at the Labour parliamentarians have welcomed with open arms a blatant right-winger, whose views and voting record stinks.
Here is Christian Wakeford defending the Tory economic record and specifically pushing the line that austerity was necessary because of Labour and that austerity worked.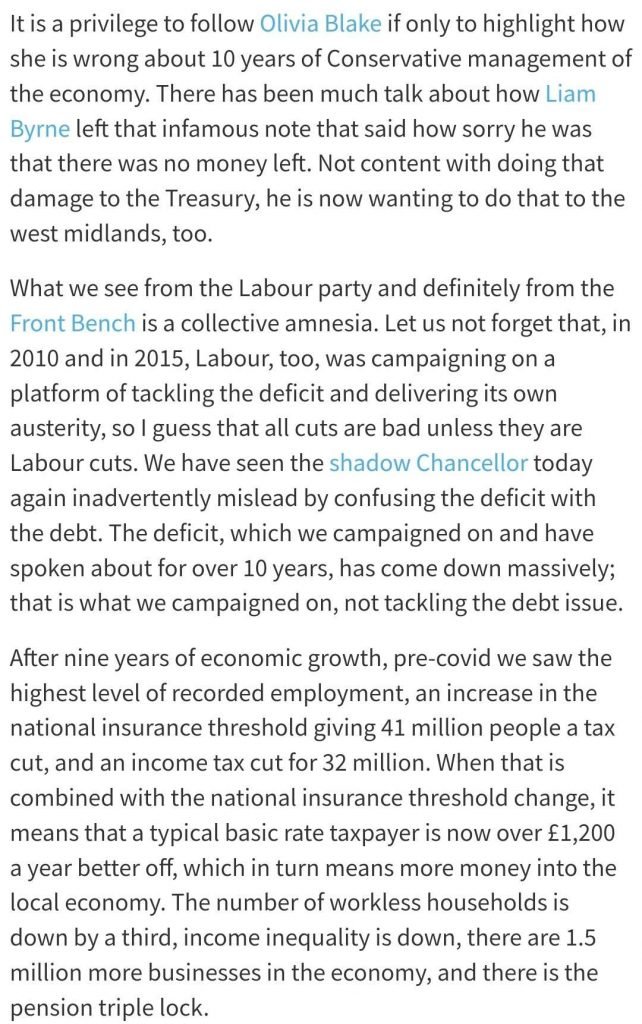 This is not a Labour victory, its a disgace that the party opens its arms to a Tory like this.
Not only has he consistently voted against the interests of working-class people; for the £20 universal credit cut, for the Nationality and Borders Bill and for the Police and Crime Bill, pointed out by Young Labour who categorically state they do not welcome.
Other groups like Momentum have said about Wakeford's defection: 'He should be nowhere near the Labour Party, and the decision by Starmer to accept him is an insult to the millions of working people who want to see a fairer country. Wakeford should be booted out of Labour and a by-election called immediately.'" Momentum said the Bury South MP had "consistently voted against progressive policies".
"Christian Wakeford has voted with this hard-right Tory government almost 400 times in just two years – voting against measures to stop climate change and tax avoidance and against enabling domestic abuse victims to have access to benefits.
"He should be nowhere near the Labour Party and the decision by Starmer to accept him is an insult to the millions of working people who want to see a fairer country.
And Aydin Dikerdem, a Labour member of Wandsworth Council in London, tweeted: 'If you can give Christian Wakeford the whip, you can damn well give Jeremy Corbyn the whip.'
Lucy Burke, who was the Labour candidate in 2019 when Mr Wakeford won by just 402 votes, called for a by-election and for local members to decide if he should be the party's candidate.
'I believe in respecting the electorate and the democratic processes of the Labour movement,' she said.
'This means upholding the democratic right of local members to select and reselect their parliamentary candidates, ensuring accountability and transparency and putting equality and fairness into practice.
'For this reason, I think that the members of Bury South CLP (Constituency Labour Party) should be given the opportunity to select their parliamentary candidate and the people of Bury South the opportunity to vote for their MP and the party for which they are standing.
Members of the local constituency Labour Party (CLP) also spoke in favour of Lucy Burke, who came second to Wakeford at the 2019 election.
"Wakeford should be booted out of Labour and a by-election called immediately. Labour must back a candidate that will stand up for the people of Bury South and against this Tory government."
Hear is Christian Wakeford supporting the appalling Nationality and Borders Bill and attacking Labour MPs for accurately saying it's racist. pic.twitter.com/BpFQJ0pHqi

— I (@zObscurantist) January 19, 2022
A Labour spokesman said the party had been in talks with Wakeford for "some time".
Asked if he could be more precise, the spokesman added: "A while." He said the contact pre-dated the Downing Street party allegations.
Members of his new party suggested the move was undemocratic as they expressed their unease at having to welcome him into the Labour fold. Wakeford, who won his seat by a majority of just 402, should face his constituents.
But a Labour spokesman indicated the party's leader believes there will be no need to hold a by-election in Bury South following Christian Wakeford's defection.
Asked if, as far as Sir Keir Starmer is concerned, there is no principle requiring anyone who defects from one party to another to stand for re-election, the spokesman said: 'Correct.'
On whether Mr Wakeford will face a trigger ballot in the coming months, the spokesman said: 'We'll set out all of the process, obviously, once we've had a chance to speak to people, the relevant people that vote in the local party and nationally, and we'll happily set out the process at that point. But I don't want to pre-empt that now.'
To be fair Starmer's Labour is not a far cry from Johnson's Tory Party and at this point, Christian Wakeford fits right in…
Support Labour Heartlands
PLEASE HELP US KEEP GOING AD-FREE
This is a "Pay as You Feel" website.
Hey there! Thanks for stopping by. If you've enjoyed reading the articles on Labour Heartlands so far, We would be incredibly grateful if you could consider making a small donation. Labour Heathlands is not your typical news outlet. We are not here to simply regurgitate the daily news cycle, that's for the rest of them. Our focus is on delving deeper, uncovering the untold stories and shedding light on the issues that the mainstream media chooses to ignore.
Our unwavering commitment to journalistic integrity means that we are not influenced by any external forces. We are not beholden to PR companies, advertisers or press barons, and we refuse to let anyone dictate what we report on. Our editorial independence is sacrosanct, and our only allegiance is to the truth.
While we do not align ourselves with any particular political party, we stand firmly against corruption, injustice and the erosion of truth and the rule of law. We believe that accurate information is the lifeblood of a democracy and that facts are not up for debate.
Once again, thank you for your support – We truly couldn't do this without you!
PLEASE HELP US KEEP GOING AD-FREE