Oxford University announced on Tuesday that it was suspending a trial of the Covid-19 vaccine that it developed with AstraZeneca on children and teenagers while regulators investigate a potential blood clot link in adults.
Researchers say they are awaiting further information about the side-effect of the jab, developed alongside drug company AstraZeneca.
The Medicines and Healthcare products Regulatory Agency (MHRA) is investigating a potential link between the jab and a rare form of blood clot.
The university said in a statement that it has paused a trial into the effectiveness of the vaccine on children and teenagers until the MHRA reports back.
"Whilst there are no safety concerns in the paediatric clinical trial, we await additional information from the MHRA on its review of rare cases of thrombosis/thrombocytopaenia that have been reported in adults, before giving any further vaccinations in the trial," the university said in a statement.
"Parents and children should continue to attend all scheduled visits and can contact the trial sites if they have any questions."
The Medicines and Healthcare Regulatory Agency (MHRA) revealed on Saturday that seven people in the country had died from rare blood clots after getting the shot out of a total of 30 identified cases, while more than 18 million doses were administered in the country.
After all the fights over contracts and deliveries, the latest challenge is one facing European regulators: Whether to recommend that national governments don't give the vaccine to younger people, citing a rare but sometimes fatal form of blood clotting.
Several countries have already taken that step and on Tuesday, the head of the European Medicines Agency's vaccine strategy spoke out on the situation.
"It's clear that there's a link," Marco Cavaleri told Italian newspaper il Messaggero when asked if the vaccine causes the low platelet count and blood clots found in some people who have received the vaccine.
"What causes this reaction, however, we don't know yet," Cavaleri said.
The EMA is expected to make a more official announcement about the safety of the vaccine on Wednesday or Thursday.
The comments from Cavaleri were a notable shift from the EU regulator, which has spent the past two months insisting there was no reason for EU countries to restrict or stop using the vaccine — first in February when concerns were raised that there was not enough data to use the vaccine in older people, and again in March over early concerns about serious blood disorders.
The U.K., which has boasted an enviable vaccination rate thanks in part to doses of the vaccine, is also seeing increasing reports of rare but serious blood clots. Channel 4 reported Monday that British regulators are considering restricting the vaccine in young people, a potentially huge blow to the U.K. vaccination campaign, although the agency said it has not made any changes to its advice … "yet."
Regulators are reluctant to limit the use of the vaccine because, as Cavaleri pointed out, although there could very well be a link between blood clots and the vaccine, its benefits still outweigh its risks.
Germany has stopped giving the Oxford/AstraZeneca jab to people aged under 60, while Canada has done the same for everyone aged under 55.
Boris Johnson and ministers have sought to reassure Britons and foreign governments about the vaccine, insisting it is safe.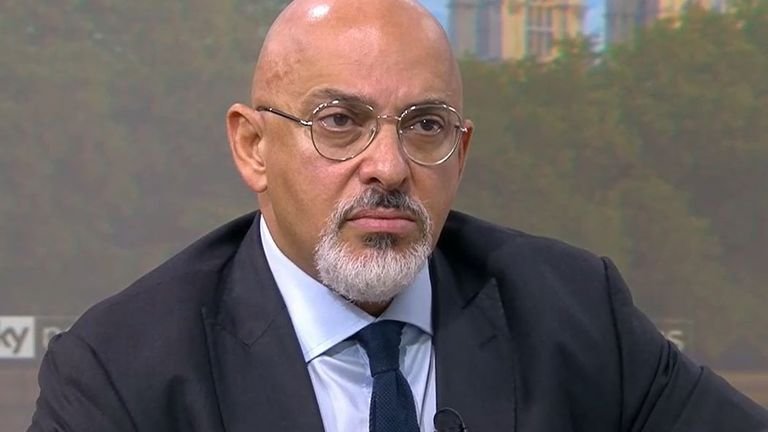 Vaccines minister Nadhim Zahawi said earlier today that the MHRA looked "very closely" at reports of adverse reactions to the vaccines.
Asked about reports that regulators are considering proposals to restrict the use of the Oxford/AstraZeneca vaccine in younger people, Mr Zahawi told BBC Breakfast: "The regulators absolutely look at, very closely, any adverse incidents through the yellow card system.
"And June Raine, who is the chief executive of the MHRA, our independent regulator, said last night that if you get the invite for the vaccine to take that invitation and get the vaccine and get protected.
"At the same time, they are looking at these very rare instances of blood clotting. To put it in perspective, we have done almost 20 million vaccinations using the Oxford/AstraZeneca vaccine.
"Both vaccines have saved something like 6,300 lives between December and the end of February, so it's important to continue to follow what the clinicians, the scientists, the regulators tell us. And we will absolutely do exactly as they say."
A UK Government spokesman said on Monday: "The Oxford/AstraZeneca vaccine is safe, effective and has already saved thousands of lives in this country.
"As the UK's independent regulator has said, when people are called forward, they should get the jab.
"Over 37 million jabs overall have already been administered and we are on track to offer jabs to all over 50s by 15 April and all adults by the end of July."
Support Labour Heartlands
This is a "Pay as You Feel" website. You can have access to all of our online work for free. However if you want to support what we do, you could make a small donation to help us keep writing and staying ad-free. The choice is entirely yours.
PLEASE HELP US KEEP GOING AD-FREE
HELP US GROW.
The future can be ours - but only if we work together to make it happen. We've been fighting to make the Labour Heartlands a better, more fairer and equal place for over two years now. With a dedicated team and the commitment from our generous supporters giving small regular donations each month, more if they can afford it, we're winning. But there is still so much to do. We're ambitious, but we can only continue to make positive change and shape our country if more of our supporters join us on this journey. If you believe in the issues we fight for please take action and join Labour Heartlands grassroots think-and-do-tank today. It will make all the difference. And then we can make all the difference for everyone.
Not funded by millionaires or advertisers.
Labour Heartlands funded by the people.