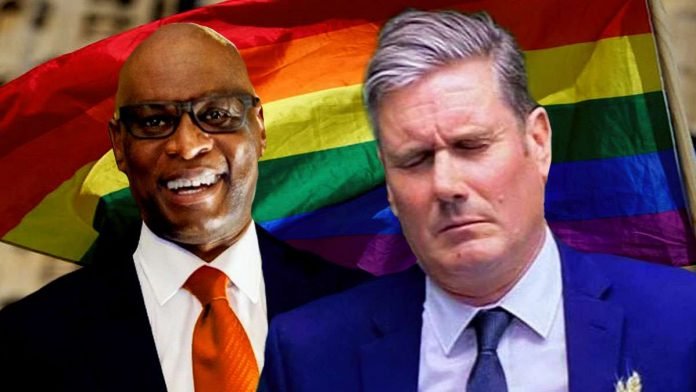 The Labour Party never seem to have issues trolling back years to find a negative comment on a members social media but couldn't even Google the church they were going to.
Starmer has been criticised after visiting a church that has been widely condemned for its attitudes towards homosexuality.
The Labour leader went to Jesus House in Brent Cross, north-west London, on Friday and praised it as a "wonderful example" of a church serving its community during the pandemic, including acting as a vaccination centre.
In a video uploaded on Twitter, after a backlash including from his party's LGBT+ members, Sir Keir Starmer called it a mistake and deleted the clip where he said: "From rolling out the vaccine to running the local food bank, Jesus House, like many other churches across the UK, has played a crucial role in meeting the needs of the community."
On the face of things there was nothing wrong in his statement and a perfect photo opportunity for a flagging political Leader, however, the church in question holds a more traditional view that opposes LBGT rights. The church's senior pastor, Agu Irukwu, has spoken out against same-sex marriage and equality legislation, leading to condemnation from LGBTQ+ groups, it's nothing new and has been well documented.
The churches views are not a secret and just takes a little research, something it appears neither Starmer nor his team is capable of doing.
Some major religions have views on LGBT rights that don't comply with modern thinking the relationship between religion and LGBT has varied greatly across time and place, within and between different religions and denominations, with regard to different forms of homosexuality, bisexuality, and transgender identity. The present-day doctrines of the world's major religions and their denominations vary vastly in their attitudes toward these sexual orientations.
Among the religious denominations which generally reject these orientations, there are many different types of opposition, ranging from quietly discouraging homosexual activity, explicitly forbidding same-sex sexual practices among their adherents and actively opposing social acceptance of homosexuality, supporting criminal sanctions up to capital punishment. Both religion and LGBT rights have a long way to travel in reconciling their differences but where some churches are silent Pastor Agu Irukwu is very outspoken and that should have been flagged by Starmer's team.
In 2006, Pastor Agu Irukwu signed a letter to the Daily Telegraph opposing laws that would protect LGBT+ people from discrimination and, in 2013, he was one of the signatories on another letter to the Telegraph opposing same-sex marriage legislation.
Church Pastor Agu Irukwu represents the more traditional outlook of the Church that runs along the same lines as the Catholic church who still see homosexuality as a sin. It's very obvious his views are strong and well known within the LGBT community, a community Starmer is supposed to not only represent but be fighting for.
An example of pastor Agu Irukwu views can be understood in the letter the pastor submitted where he claimed: "The latest discrimination against Christians is the new law called the Sexual Orientation Regulations, said to combat the problem of homophobia in Britain. "The regulations force Christians in churches, businesses, charities and informal associations to accept and even promote the idea that homosexuality is equal to heterosexuality."
The pastor and his church along with more traditional churches including most religions that follow the 'Old book' still hold views that bring them into a controversial position when it comes to LGBT rights.
"Those who don't know history are doomed to repeat it."― Edmund Burke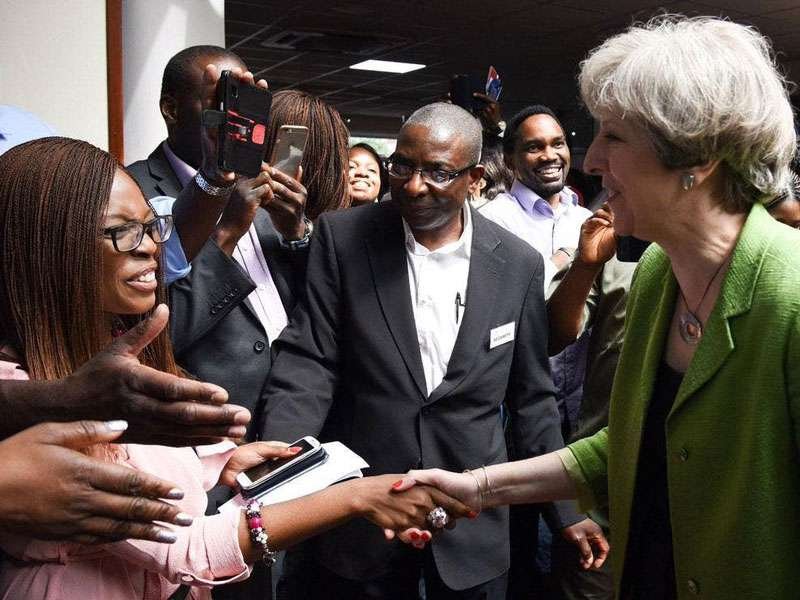 The most concerning aspect is the fact Sir Keir Starmer with all his forensic skills could not remember or Google the church to understand his visit would not go down well and create conflict with groups he claims to represent.
In 2017 the then Prime minister Theresa May was condemned in much the same way for the same visit with pastor Agu Irukwu and Jesus House. The visit was splashed all of the news and social media, Pink News also carried the article condemning May's visit. It was described as an insult to the whole LGBT community but especially to black LBGT people," said Peter Tatchell.
"His church has been involved in exorcisms of gay people in the belief that they are possessed by demons. Its parent church in Nigeria backed the draconian anti-laws passed in 2014, which are some of the harshest in the world. Jesus House preaches against the human rights of LGBT people in the UK and Africa. LINK
"These teachings fuel prejudice. They contribute to self-hatred and mental ill-health in black African LGBT communities."
The same veteran LGBT rights campaigner Peter Tatchell had also condemned the London Mayor in 2009 at the time Boris Johnson, after visiting the church Tatchell said:
"Boris should investigate the people who invite him before accepting their invitations. He should not attend this church, for the same reason that he should not attend a church where the pastor preaches against black or Jewish people or against equal rights for women or Muslims".
Starmer apologises over visit to church with controversial LGBT+ views
The Labour Campaign for LGBT+ Rights had branded Sir Keir's visit and subsequent social media endorsement of the church's work as "unacceptable".
Following Sir Keir's visit, the LGBT+ Labour group called it "unacceptable" and said they had contacted Sir Keir to ask for an apology. It said the church was known for its "broadly anti-LGBT+ views".
However, the group said it believed the explanation that it was a "genuine mistake" where "research had mistakenly not been carried out in advance of the visit".
After Sir Keir apologised, the group tweeted their thanks and added: "We are pleased that you have recognised and apologised for this mistake. We look forward to working with you to end conversion therapy and achieve equality for LGBT+ people."
LGBT+ Labour published a fresh statement this afternoon detailing the conversation held with the leader's office – including an admission that research of the church had not been carried out – and Reeves' comments.
The group explained that it had given the office the opportunity to "fix their mistake", yet "they chose not to take up that opportunity", and concluded that its trust in Starmer and Labour had been "damaged".
Support Labour Heartlands
PLEASE HELP US KEEP GOING AD-FREE
HELP US GROW.
This is a "Pay as You Feel" website.
This blog has no source of state, corporate or institutional finance whatsoever. It runs entirely on voluntary subscriptions from its readers – many of whom do not necessarily agree with every article, but welcome the alternative voice, insider information and debate.
You can have access to all of our online work for free. However if you want to support what we do, you could make a small donation to help us keep writing and staying ad-free. The choice is entirely yours.