A year of Starmer is like reading the fall of Rome.
Sir Keir Starmer's first year has been as dull and mediocre as we first predicted on his winning the Leadership competition.
It seems Starmer's greatest ability is to create apathy through boredom this can only be matched with his ability to disappoint.
From the very beginning of his race to the leadership Starmer has shown a certain dishonesty we have come to expect amongst the political grifters that inhabit Westminster today. Throughout the Labour leadership election, Starmer consistently refused to name the full list of those who donated to his campaign.
Even when other candidates and Labour MP's asked for transparency Starmer used the rules to hide his donors, those rules say you don't have to officially accept a donation for 30 days and then you don't have to declare it for another 28 days, so it can be up to 58 days until it's declared on the register, those 58 days came after the leadership election was over.
At the time Labour MP Jon Trickett wrote: "If we're actually serious about financial transparency, political donations need to be published by campaigns themselves in real-time, rather than waiting for the register. Delaying publishing donations until people have voted is anti-democratic. Voters deserve to know what lies behind the candidates they are being asked to vote for, before they cast their vote, not afterwards."
Starmer certainly was hiding something, the fact his sponsors were the very same people that had funded other centrist groups opposed to Corbyn and the Left was more than telling it was a marker for the civil war to come, a list of these anti-Corbyn pressure groups can be found here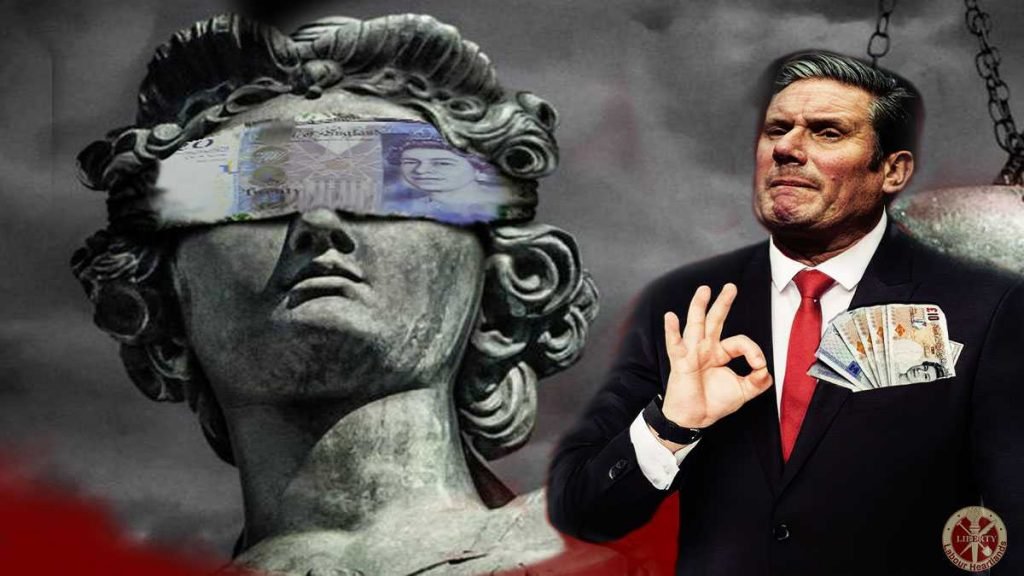 If it had got out that Sir Keir Starmer's campaign was being bankrolled by right-wingers with a history of vehement opposition to that progressive programme, his credibility could have been seriously undermined. Members might have concluded that the radical image Starmer was projecting was just a cynical approach of an opportunist manoeuvre to secure their votes and that once elected he would steer the party firmly back towards the right.
Unfortunately, this is exactly what happened those believing Starmer to be the unity candidate were soon to be disappointed.
While Starmer was appealing to Labour Party members on the basis and some assurance that he would uphold the progressive policies adopted by Labour under Corbyn's leadership policies he embodied in the 10 pledges that appeared on the back of his campaign poster and now all broken that can be broke.
Starmer's unity is anyone but the Left.
#LabourLeaks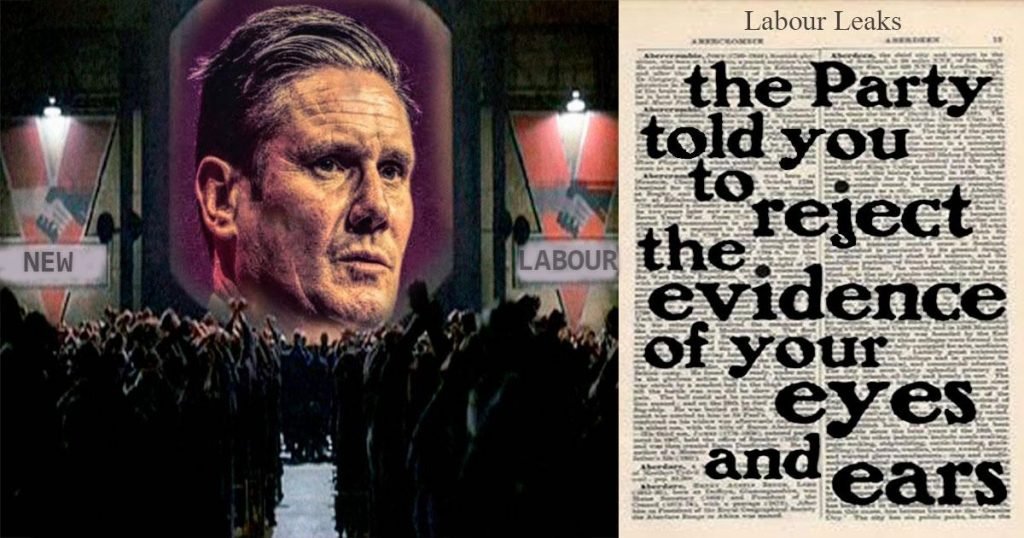 "And if all others accepted the lie which the Party imposed — if all records told the same tale — then the lie passed into history and became truth."- George Orwell 1984
Immediately after Starmer's election a deeply controversial internal report was leaked to journalists and then distributed on social media.
They would rather lose an election than see Corbyn in No. 10
The report is the result of an internal investigation into the work of Labour's governance and legal unit in relation to antisemitism. Created by party staff, it pulls together an 860-page document that suggested that Labour Party staffers worked against the party and to lose the 2017 general election rather than see Jeremy Corbyn become Prime minister.
The Dossier – dated March 2020 and leaked in April 2020 – claimed some Labour Party workers did not want Jeremy Corbyn to win the 2017 general election and in reading the Whatsapp messages suggested they used their positions in the Labour Party to undermine the election.
The 860-page document has unearthed a plethora of party horrors, allegations of misuse of funds, the continued undermining of the 2017 electoral campaign and the then-leader Jeremy Corbyn's attempts to investigate anti-Semitism in the party, as well as vicious criticism of leading Labour figures by staff members in private messages.
The report was the result of an internal investigation into the work of Labour's governance and legal unit in relation to antisemitism. Created by party staff, it pulls together an estimated 10,000 emails, thousands of messages exchanged on work accounts, and the contents of two WhatsApp group chats apparently created by senior management in Labour headquarters.
Starmer closed down talk on the report making it against party rules to discuses or read the report.
Opening up the Forde enquiry he put it in the long grass. After the release date of the enquiry was put back twice it was then announced the enquiry and its findings would be indefinitely delayed.
The chair of the Forde Inquiry looking into the 'Labour leaks' report announced that its conclusion is now delayed indefinitely as it has "recently been made aware" that the Information Commissioner's Office is investigating the same leaks.
Labour's general secretary David Evans read out a letter from Martin Forde QC to the national executive committee (NEC) at the meeting. It said the inquiry's findings could have the potential to prejudice the ICO's work. The reality is it could have greater potential to undermine what little trust people have in our democracy and the Labour Party. How could people trust a party that works to lose an election because its officers don't like democratic socialist policies?
Starmer sacks Long-Bailey
Starmer sacking Long-Bailey was warning enough there was no place on the front-bench for former Corbyn allies the measly excuse for sharing an article from the Independent Newspaper titled 'People who couldn't vote Labour because of Corbyn? They voted Tory as far as I'm concerned. was has ridiculous an excuse as could be imagined.
The article an opinion piece had one small section that Ms Peake claimed US police had been trained to kneel on people's necks by Israeli authorities. The quote from the article in the Independent suggested:
"Systemic racism is a global issue," she adds. "The tactics used by the police in America, kneeling on George Floyd's neck, that was learnt from seminars with Israeli secret services." (A spokesperson for the Israeli police has denied this, stating that "there is no tactic or protocol that calls to put pressure on the neck or airway".)
Rebecca Long-Bailey tweeted the very long article that in the main did nothing but garner support for the Labour Party but it was just the excuse and enough for Starmer to hit out and sack Long-Bailey. Many had suggested that the real issue was Starmer did not like to be contradicted, Long-Bailey had backed the Teachers union over School shutdowns while Starmer backed the government on keeping schools open during the covid restrictions, a policy that was later to prove a massive cause spreading the virus
It soon became apparent the largest age groups testing positive and carrying the virus '10-19 and 20-29′ school, college and university age
ONS figures show infection rates in secondary schools are 50 times higher than they were in September 2020.
Teaching unions where calling for schools to be closed as part of England's second lockdown, claiming they are a "major contributor to the spread of coronavirus".
However Starmer backed Boris Johnson demanding and went a step further trying to out Tory the Tories, a theme that has continued throughout Starmer's tenure as Labour Leader.
My message to the Prime Minister: I don't just want all children back at school next month, I expect them back at school.

No ifs, no buts, no equivocation. https://t.co/Q00nsGFH8u

— Keir Starmer (@Keir_Starmer) August 16, 2020
Opposition! What opposition?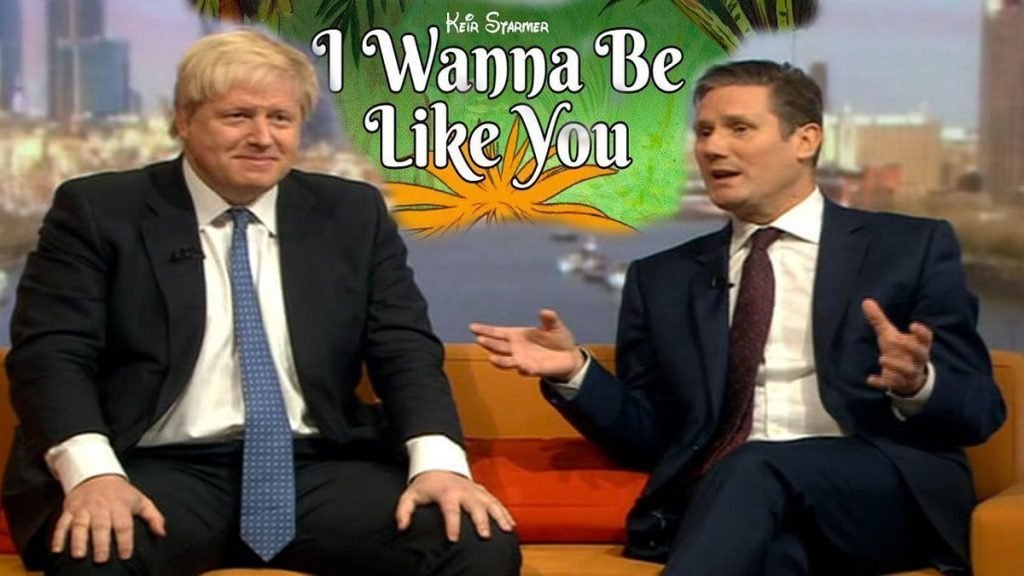 Throughout the Coronavirus pandemic, Starmer has played capitulation. His lack of opposition he claims comes from the idea of national unity, a copout that 'NOW' is not the time to challenge the government. Meanwhile, the Tories have presided over a shocking coronavirus death toll exceeding 150k poor souls and the blatant cronyism that has witnessed billions of our public money leaving the treasure never seen the likes since the Huns sacked Rome. Starmer should have been calling this out from the very beginning and demanding greater scrutiny of public money, not just a half-backed inquiry into the Tories handling of the pandemic but a full audit of the books and an explanation of where the billions in public money has gone.
Labour haemorrhaging members
When Starmer was elected to the leadership position after Jeremy Corbyn stood down, there were 552,835 registered Labour party members.
It was reviled that Party membership number had been falling by around 250 a day since Sir Keir Starmer's election as leader in April 2019 a drop of 57,000 people, or 10%, in his first seven months as Party Leader and that was before he suspended Jeremy Corbyn.
Open Warfare: Sir Keir Starmer suspends Jeremy Corbyn from the Labour Party
Labour civil war
In October 2020, Sir Keir Starmer suspended the former leader Jeremy Corbyn pending an investigation following Corbyn's comments responding to the Equality and Human Rights Commission report that was released that day.
Jeremy Corbyn had made a statement reacting to the EHRC report, which found Labour was responsible for "unlawful acts", Corbyn claimed that "the scale of the problem was also dramatically overstated for political reasons by our opponents".
The former leader posted on social media: "Anyone claiming there is no antisemitism in the Labour Party is wrong. Of course there is, as there is throughout society, and sometimes it is voiced by people who think of themselves as on the left.
My statement following the publication of the EHRC report: "Antisemitism is absolutely abhorrent, wrong and responsible for some of humanity's greatest crimes. As Leader of the Labour Party, I was always determined to eliminate all forms of racism and root out the cancer of antisemitism. I have campaigned in support of Jewish people and communities my entire life and I will continue to do so.
"The EHRC's report shows that when I became Labour leader in 2015, the Party's processes for handling complaints were not fit for purpose.
Reform was then stalled by an obstructive party bureaucracy. But from 2018, Jennie Formby and a new NEC that supported my leadership made substantial improvements, making it much easier and swifter to remove antisemites. My team acted to speed up, not hinder the process.
"Anyone claiming there is no antisemitism in the Labour Party is wrong. Of course there is, as there is throughout society, and sometimes it is voiced by people who think of themselves as on the left."
Jewish members of our party and the wider community were right to expect us to deal with it, and I regret that it took longer to deliver that change than it should."One antisemite is one too many, but the scale of the problem was also dramatically overstated for political reasons by our opponents inside and outside the party, as well as by much of the media.
That combination hurt Jewish people and must never be repeated. "My sincere hope is that relations with Jewish communities can be rebuilt and those fears overcome. While I do not accept all of its findings, I trust its recommendations will be swiftly implemented to help move on from this period."
Labour reinstating Jeremy Corbyn after 19 days
A meeting of five panel members from Labour's National Executive Committee (NEC) met and decided Corbyn should be reinstated as a Labour member
At this point Starmer blunders again and bows down to what can only be explained as external pressure and refuses to reinstate Jeremy Corbyn despite the NEC ruling.
Sir Keir Starmer tweeted that evening that today's decision marked 'another painful day for the Jewish community and those Labour members who have fought so hard to tackle antisemitism'.
He added: 'I will not allow a focus on one individual to prevent us from doing the vital work of tackling antisemitism. When I stood as Leader of the Labour Party, I was clear that my first priority would be to root out antisemitism. It still is.'
#SpyCops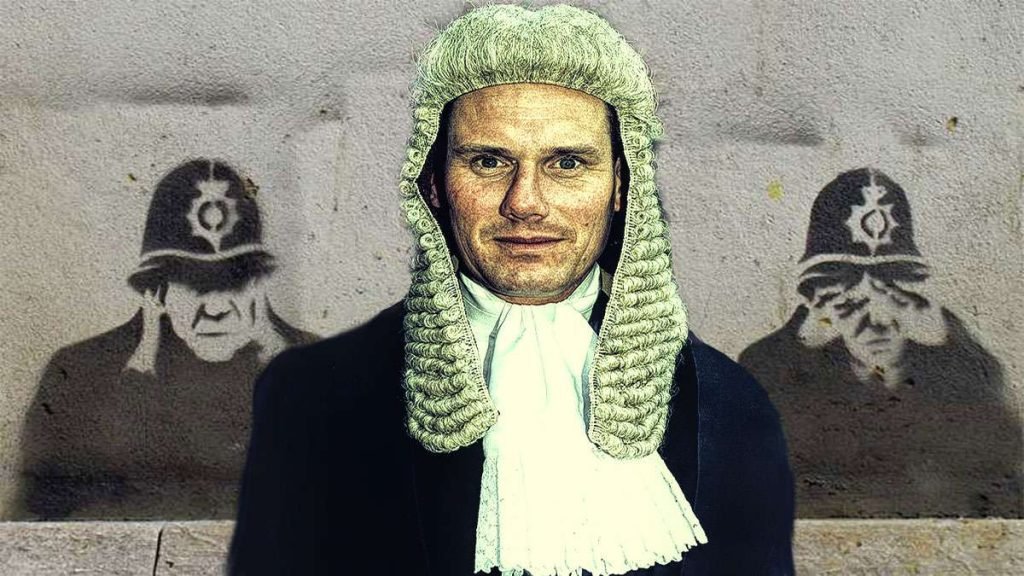 Sir Keir Starmer cause more division within the Party over his handling of some controversial bills namely the Spycops bill that a bill which would allow undercover agents to commit crimes while infiltrating criminal gangs.
Starmer's policy of appeasement over opposition is a dangerous approach in democracy. It was exactly that policy of abstention and appeasement that allowed the controversial #SpyCops Bill to pass the commons. It was at that point Dan Carden felt he could no longer be part of Starmer's front bench, after being ordered to abstain on the bill he resigned his post.
The bill will give any undercover intelligence source, including civilians, to commit any crime in the pursuit of intel and is widely expected to be used against unions and left groups, as well as giving a free hand to security forces for a repeat of behaviour like that which led to the 'spycops' scandal.
In a statement, Carden cited concerns about the impact on human rights of the 'abuse of state power':
"As a Liverpool MP and trade unionist, I share the deep concerns about this legislation from across the labour movement, human rights organisations, and so many who have suffered the abuse of state power, from blacklisted workers to the Hillsborough families and survivors.
Of course, there are many other instances, Starmer's lack of opposition, his own pledge breaking opposition to corporation tax hacks the unwillingness to back the full 15% pay rise for nurses but as the reader can see for one year it's much too much to articulate in this article.
Starmer broken pledge: Labour set to oppose any immediate corporation tax rise in next week's Budget
Of course, there is more from 'The Liverpool Mayor Elections' to the continued civil war and his fallouts with the unions.
The reality is Starmer's first year has been a disaster, no excuses of Covid, after all this Tory government have been appalling the silent witness of 150k souls is proof enough but still, Starmer's approval ratings have tanked from record highs to his first negative ratings in the last few weeks. Last June, Ipsos Mori found Starmer enjoyed a rating of +31%, the joint highest for any leader of the opposition since the polling company began tracking opposition leaders in the 1970s.
Voting Intention: Con 44%, Lab 36%
Sir Keir Starmer is an inexperienced member of parliament promoted too soon and lost in lack of vision, he really has made politics mediocre and only stands in the shadow of Corbyn.
The best thing Labour can do is to drop Starmer as a lost cause now before they end up losing in 2024 giving the Tories another clear 5 years. Starmer's lack of experience and the teams he has put around him are turning this country into a one Party state.
Support Labour Heartlands
Help Us Sustain Ad-Free Journalism
Sorry, I Need To Put Out the Begging Bowl
Independent Journalism Needs You
Our unwavering dedication is to provide you with unbiased news, diverse perspectives, and insightful opinions. We're on a mission to ensure that those in positions of power are held accountable for their actions, but we can't do it alone. Labour Heartlands is primarily funded by me, Paul Knaggs, and by the generous contributions of readers like you. Your donations keep us going and help us uphold the principles of independent journalism. Join us in our quest for truth, transparency, and accountability – donate today and be a part of our mission!
Like everyone else, we're facing challenges, and we need your help to stay online and continue providing crucial journalism. Every contribution, no matter how small, goes a long way in helping us thrive. By becoming one of our donors, you become a vital part of our mission to uncover the truth and uphold the values of democracy.
While we maintain our independence from political affiliations, we stand united against corruption, injustice, and the erosion of free speech, truth and democracy. We believe in the power of accurate information in a democracy, and we consider facts non-negotiable.
Your support, no matter the amount, can make a significant impact. Together, we can make a difference and continue our journey toward a more informed and just society.
Thank you for supporting Labour Heartlands
Just click the donate button below