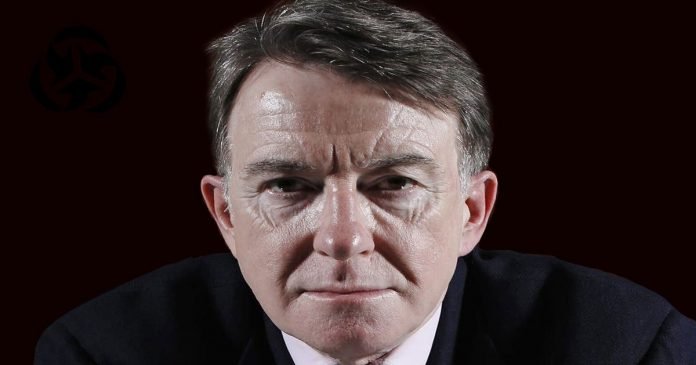 Lord Mandelson has fired shots at left-wing Labour MPs, warning they could be ousted if they fail to back his fellow Trilateral Commission member Sir Keir Starmer's manifesto.
The Blairite and former New Labour Cabinet minister said MPs in the party's Socialist Campaign Group faction faced a choice before the next election, to get behind the party's offer or leave.
The SCG includes well-known figures who served in Jeremy Corbyn's shadow Cabinet, including John McDonnell, Richard Burgon, Ian Lavery and Dawn Butler.
Speaking at an online event with the Reform Scotland think tank, he said: "I personally favour abroad church in our party, but no, if the Socialist Campaign Group, the hard left in the parliamentary party, if they want to be MPs, and they want to stand again, they have got to commit without equivocation to the democratically agreed manifesto of our party and its implementation by the next Labour government.
"No ifs, no buts. If they want to sign up to this journey and be members of the team, then they've got to agree that they will abide by the democratic decision-making of the party.
"There can't be standouts from the manifesto on which we are elected by the British people. That's fundamental."
"Momentum has now receded into the fringes or the undergrowth somewhere.
"We've routed out a lot of anti-Semites in the party, and that's got to continue. The National Executive Committee of our party is now in absolutely the historic mainstream of our party.
"Those are major, major achievements."
The former Business Secretary, who played a leading role in both the Remain campaign and the push for a second referendum on Brexit, also went on to proclaim New labour the real adults.
There is the point, no one actually knows what Starmer's manifesto will be, Labour has been extremely short on policies since Starmer took the reins, what we do know is the last manifesto of hope has ended up on a bonfire along with every other socialist principle the Labour Party once stood on.
The Labour Party has set its course, it has become the vehicle of Orwell's dystopian future, we must all become Winston Smith.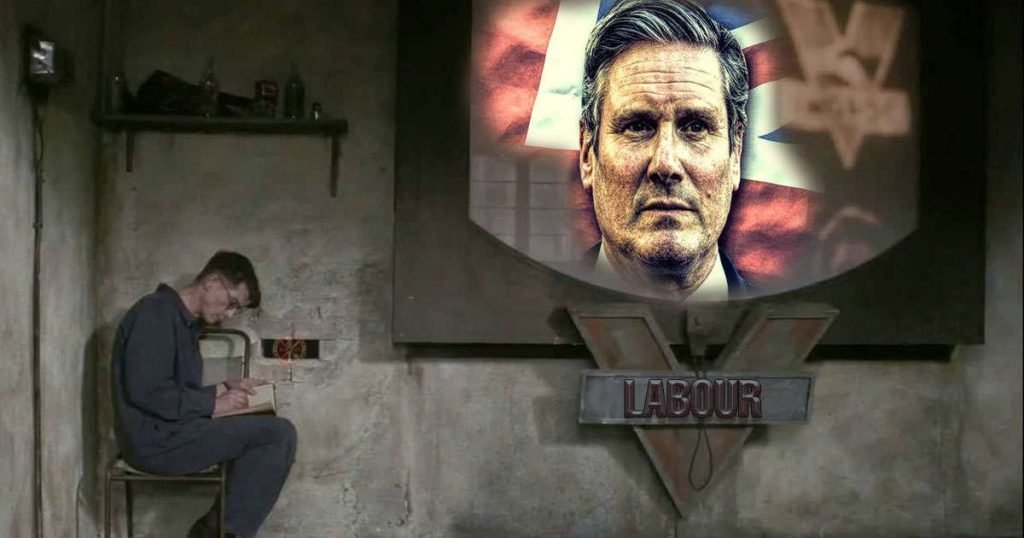 Of course, Mandelson and Starmer want no opposition, a broadchurch is fine as long as you do what you are told, we have seen the authoritarianism of Starmer's regime over the last two years, with purge's and expulsions but much worst the blocking of discussions on any matters Starmer does not like. This does not bode well for any democracy or a potential prime minister.
If it were ever to come about "The rule of lawyers will be extreme".
It's ironic really when all a few years back Lord Mandelson actively campaigned against Labour's 2017 manifesto which unequivocally at the time said it Respected the result of the EU referendum he created the so-called Peoples AKA get Corbyn out. For those that dig deep, they would know that the main protagonist's within the dossier of the #Labourleaks had a large overlap from people that worked for Lord Mandelson and his Remain campaign "Britain Stronger IN Europe".
Britain Stronger in Europe (formally The In Campaign Limited) was an advocacy group that campaigned in favour of the United Kingdom's continued membership of the European Union in the 2016 British referendum.
Lord Peter Mandelson sat on the board on Britain Stronger IN Europe. He along with Roland Rudd another of Tony Blair's adviser's later setup the Corbyn–sceptic remain campaign pressure group 'The People's vote'
But the real irony is when we recall the venomous statement he made at an event for the Jewish Chronicle, saying that he was actively working to bring an end to Corbyn's leadership.
Mandelson telegraphed his intentions.
Lord Mandelson was infamously recorded stating "he is working every day to undermine Jeremy Corbyn" Mandelson, who has made no secret of his antipathy to Corbyn's leadership, he added: "Why do you want to just walk away and pass the title deeds of this great party over to someone like Jeremy Corbyn? I don't want to, I resent it, and I work every single day in some small way to bring forward the end of his tenure in office.
"Something, however small it may be – an email, a phone call or a meeting I convene – every day I try to do something to save the Labour party from his leadership."
"The idea of Jeremy Corbyn being prime minister and implementing policies that actually benefit the people terrifies the establishment, so it's no surprise Peter Mandelson has found time in his busy schedule of spending time on oligarch's yachts to attempt to undermine him,"
This is the last resistance within the PLP but by now we all realise the Labour party as we know it is dead, it is no longer a vehicle of emancipation, it is no longer the political wing of the unions, it is the alternative Tory Party.
The Labour Party is in the grip of the iron law of oligarchy. All organisations eventually come to be run by a "leadership class", who often function as paid administrators, executives, spokespersons or political strategists for the organisation.
Support Labour Heartlands
PLEASE HELP US KEEP GOING AD-FREE
HELP US GROW.
This is a "Pay as You Feel" website.
This blog has no source of state, corporate or institutional finance whatsoever. It runs entirely on voluntary subscriptions from its readers – many of whom do not necessarily agree with every article, but welcome the alternative voice, insider information and debate.
You can have access to all of our online work for free. However if you want to support what we do, you could make a small donation to help us keep writing and staying ad-free. The choice is entirely yours.