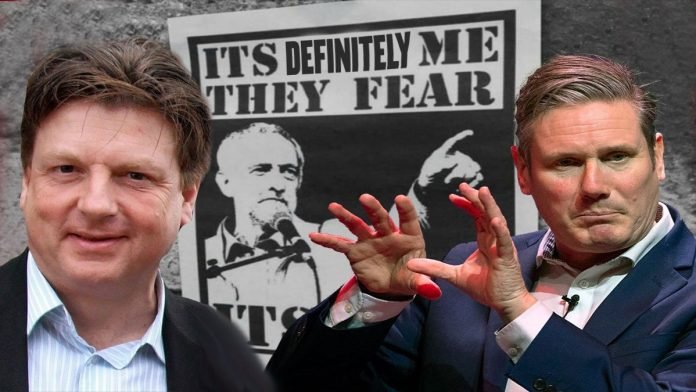 One Year In Exile and no sign of readmittance.
It has been one year since Sir Keir Starmer removed the whip from Jeremy Corbyn. There have been many protests and petitions to have Jeremy Corbyn the former Leader reinstated. At this point, it must be clear Starmer has no intentions of bringing his old boss back into the fold.
The establishment would never allow a populist leader that promised the people public ownership, the removal of the unelected House of Lords and the start of a more equal, just society, well not one that meant it and would deliver on his promises at least. Corbyn had to be rid of one way or another, vilification has always worked before but this time it had to be his own party that betrayed him and the establishment 'Tool' Sir Keir Starmer, the one to keep his foot firmly pressed down.
This is how he did it…
Jeremy Corbyn was suspended in October 2020 after 37 years as an MP, Four of which he served as Leader of the Labour party. The suspension came after he defended the party stating the exaggerated allegations of anti-Semitism the media had fielded when condemning the Labour Party.
In May 2019, the Equality and Human Rights Commission (EHRC) announced it would be investigating the party over its handling of the claims.
Its findings in October 2020 concluded.
The watchdog said its analysis "points to a culture within the party which, at best, did not do enough to prevent anti-Semitism and, at worst, could be seen to accept it".
The EHRC found Labour responsible for three breaches of the Equality Act: political interference in anti-Semitism complaints, failure to provide adequate training to those handling anti-Semitism complaints and harassment, including the use of anti-Semitic tropes and suggesting that complaints of anti-Semitism were fake or smears.
The first breach was of political interference by the leader's office (note not the Leader).
This included staff influencing decisions on suspensions or whether to investigate a claim.
Some decisions, said the watchdog, were also made because of "likely press interest rather than any formal criteria", and the party "adopted a practice of political interference", making the EHRC believe it occurred more regularly in anti-Semitism cases.
This, it said, was "indirectly discriminatory and unlawful" and put the person making the complaint at a disadvantage.
The watchdog concluded its report with a list of recommendations for the party.
They included setting up an independent complaints process, and ensuring it was audited.
It also said Labour needed to acknowledge the political interference that had already taken place and set out clear guidance to stop it from happening again.
After the report was published Jeremy Corbyn made a short statement: In a Facebook post responding to the Equality and Human Rights Commission report, which found Labour responsible for unlawful acts of harassment and discrimination over antisemitism, the former Labour leader said he had been obstructed by party officials in trying to tackle the issue. However, he expressed regret that "it took longer to deliver that change than it should".
He also said: anti-Semitism was "absolutely abhorrent" and "one anti-Semite is one too many" in the party.
He then stated: "The scale of the problem was also dramatically overstated for political reasons by our opponents inside and outside the party, as well as by much of the media."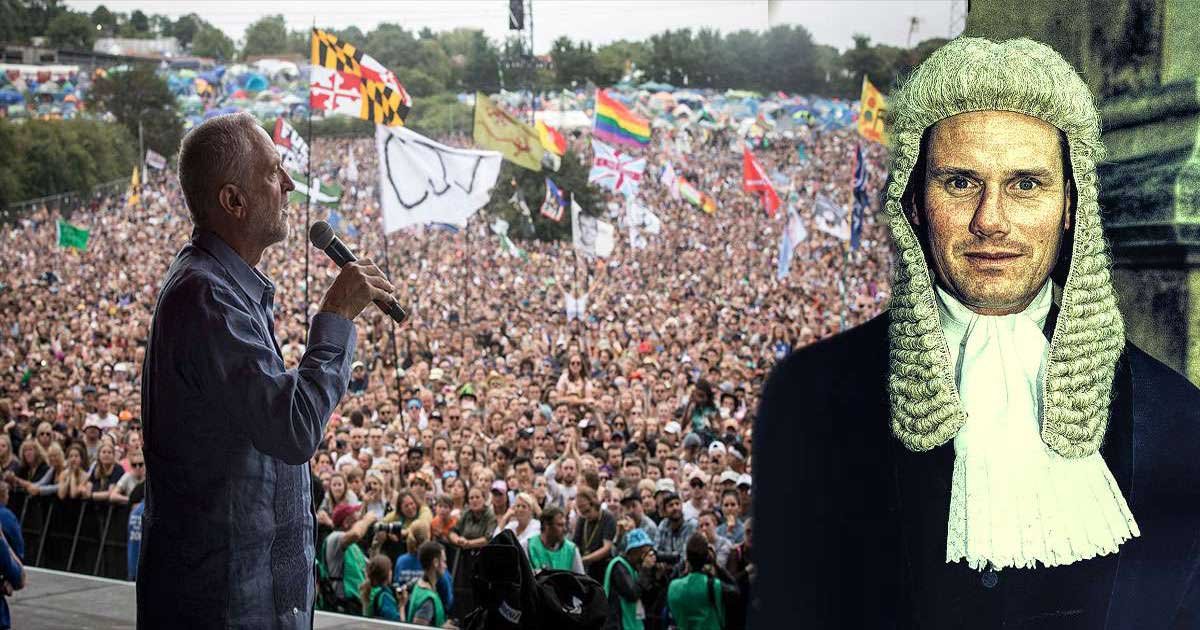 On the same day, current leader Sir Keir Starmer warned that he would not tolerate anyone seeking to downplay the problem. He added that the Labour Party would not "tolerate the argument that denies or minimises antisemitism on the basis that it's been exaggerated".
Corbyn was questioned on Starmer's statement and whether he stood by his own response that the issue had been "dramatically overstated".
Corbyn repeated that "one anti-Semite is too many", but then said the number of complaints had been "exaggerated".
Statistics showed Corbyn was correct in his statement, however, Six minutes after the clip aired, Labour released a statement saying they had suspended Mr Corbyn from the party.
Nowhere in Labour's rule book is this a sanctionable offence. As the very eminent barrister, Starmer was well aware of this. It was personal, an attempt by Starmer to appease the Board of directors and draw blood for the media in a vain attempt to flex his very inexperienced muscle as Labour leader.
It read: "In light of his comments made today and his failure to retract them subsequently, the Labour Party has suspended Jeremy Corbyn pending investigation."
Starmer stated: "I've said that I am going to tackle anti-Semitism and root it out in my party, and that's what I've been doing, taking necessary action", Starmer said. "And it was Jeremy's response to a report that we had into the Labour Party on anti-Semitism that caused me to take that action".
Of course, in his involvement as leader, Starmer directly broke and committed the offence the EHRC had pointed out in their investigations. The first breach was of political interference by the leader's office.
Speaking after his suspension, Jeremy Corbyn said he would "strongly contest" what he called a "political intervention".
He added: "I've made absolutely clear that those who deny there has been an anti-Semitism problem in the Labour Party are wrong.
"It's also undeniable that a false impression has been created of the number of members accused of anti-Semitism, as polling shows: that is what has been overstated, not the seriousness of the problem."
Corbyn cleared and readmitted to the Party but not the PLP.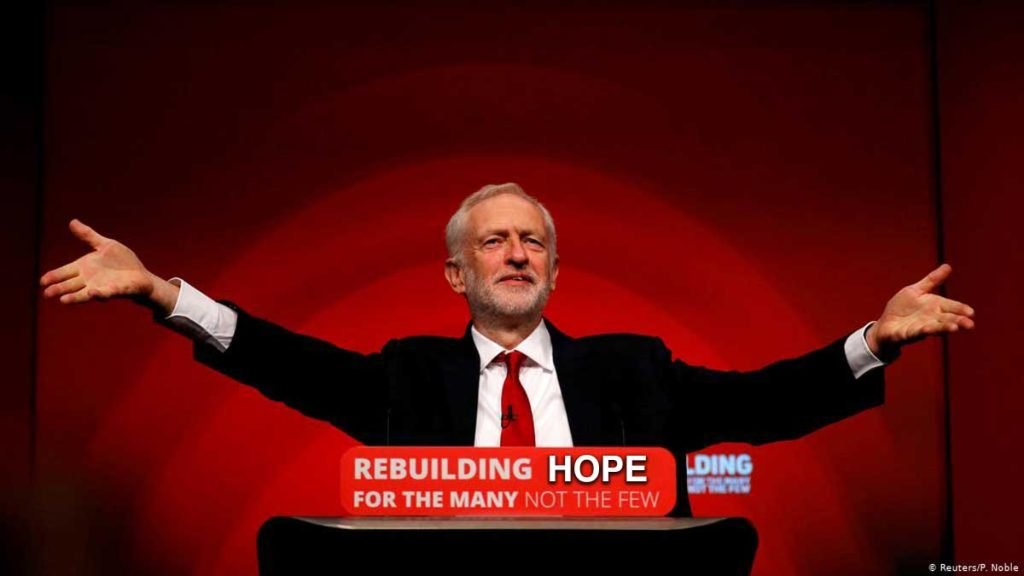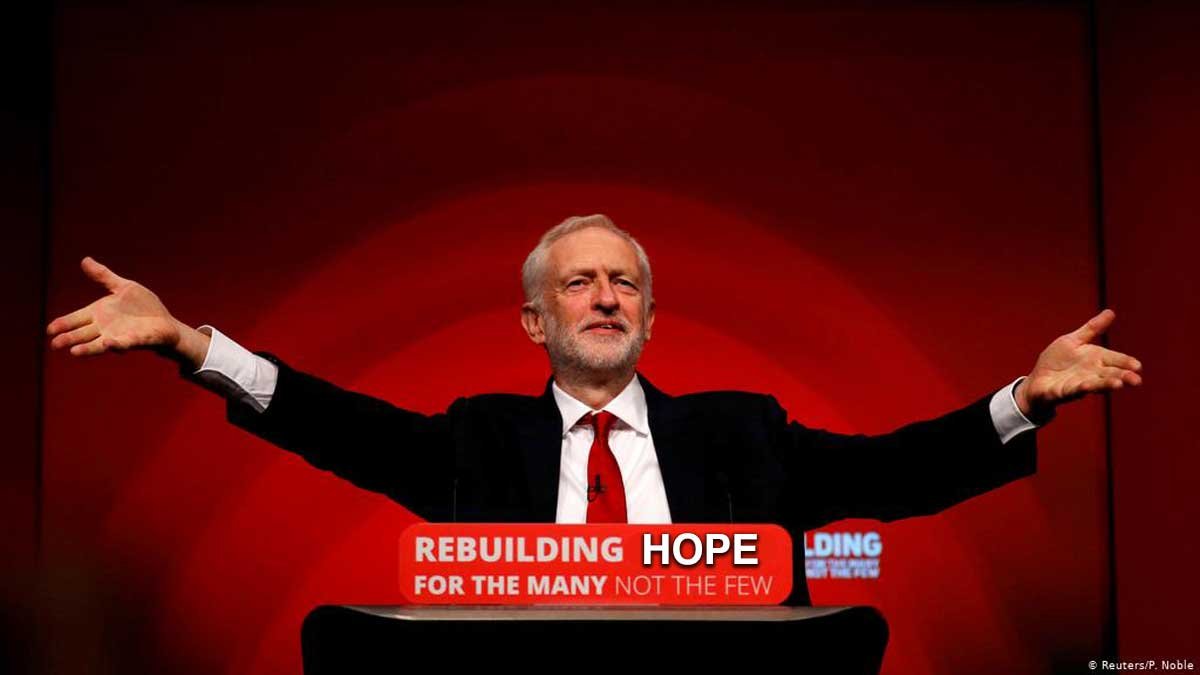 Jermy Corbyn was suspended for a little under three weeks before the ruling body, the NEC readmitted him into the party. It was at this point Sir Keir Starmer refused to adhere to the ruling bodies judgement.
Shortly after the NEC judgement Sir Keir Starmer made a statement, saying: Jeremy Corbyn will not be readmitted to Labour's Parliamentary Party despite being allowed back into the party. That meant although the former leader was now a full Labour member with his suspension lifted he would still not be able to sit as a Labour MP in parliament but an independent!
The refusal to let Mr Corbyn back into the parliamentary party sparked consternation among Labour members and supporters along with Jeremy Corbyn's allies.
"I've never seen a more flagrant, repellent and cynical exploitation of anti-Semitism in my life than its disgusting use to smear Corbyn because of a lack of alternatives for how to defeat him. Nothing has trivialized this cause more than what British Blairites have done." -Glenn Greenwald Award-Winning (Jewish) Journalist
There have been many attempts and continued pressure from Left-wing members to have Jeremy Corbyn fully returned to the fold with the whip returned, however, Starmer continues to turn a deaf hear.
Thousands of Left-wing members recognised the new direction of the Labour party, a step to the right an attempt to gain the middle ground of centrism and mediocrity, a watered-down version of the Tory Party able it wearing red.
That old myth of capturing the middle ground being peddled by the Blairites to an ever-decreasing Labour Party. Loud choruses of 'Things can only get better', while ignoring the loud Death Rattle of the once great Party, its corpse is dragged from one new leadership revival to another.
Even the unions disaffiliating or stopping funds seems to make no difference to Starmer and his gazing distantly on what can only be the ashes of his scorched earth tactics, removing anything or one remotely socialist from the Labour party.
On the other hand, the Left, Corbyn has not let this exile from the PLP slow him down, he now leads a positive program the 'Project for Peace and justice'
Tens of thousands of people tuned in to see the launch of the 'Project for Peace and justice' a new initiative for a global push for peace and justice
The project has grown from strength to strength being an anchor for many as they wait for the inevitable, Corbyn's expulsion from the Labour Party. It is hard to see how Corbyn and Starmer could ever reconcile, however, what is the most likely scenario will be Corbyn will remain an outcast until the next general election, at which point, because he has not had the whip returned, he will not be able to stand has a candidate, another candidate will be chosen in his place.
Look out for the announcement from the new 'Future candidate programme' stating a new candidate for Islington North. Of course, that will be another seat Labour will lose but in fairness, it will be one in so many we will see in the next general election, its only notary will be the independent candidate and former leader of the Labour Party Jeremy Corbyn is the new MP for Islington north. Oh and more than likely the birth of a new Socialist party for the 21st century
Support Labour Heartlands
Help Us Sustain Ad-Free Journalism
Sorry, I Need To Put Out the Begging Bowl
Independent Journalism Needs You
Our unwavering dedication is to provide you with unbiased news, diverse perspectives, and insightful opinions. We're on a mission to ensure that those in positions of power are held accountable for their actions, but we can't do it alone. Labour Heartlands is primarily funded by me, Paul Knaggs, and by the generous contributions of readers like you. Your donations keep us going and help us uphold the principles of independent journalism. Join us in our quest for truth, transparency, and accountability – donate today and be a part of our mission!
Like everyone else, we're facing challenges, and we need your help to stay online and continue providing crucial journalism. Every contribution, no matter how small, goes a long way in helping us thrive. By becoming one of our donors, you become a vital part of our mission to uncover the truth and uphold the values of democracy.
While we maintain our independence from political affiliations, we stand united against corruption, injustice, and the erosion of free speech, truth and democracy. We believe in the power of accurate information in a democracy, and we consider facts non-negotiable.
Your support, no matter the amount, can make a significant impact. Together, we can make a difference and continue our journey toward a more informed and just society.
Thank you for supporting Labour Heartlands
Just click the donate button below