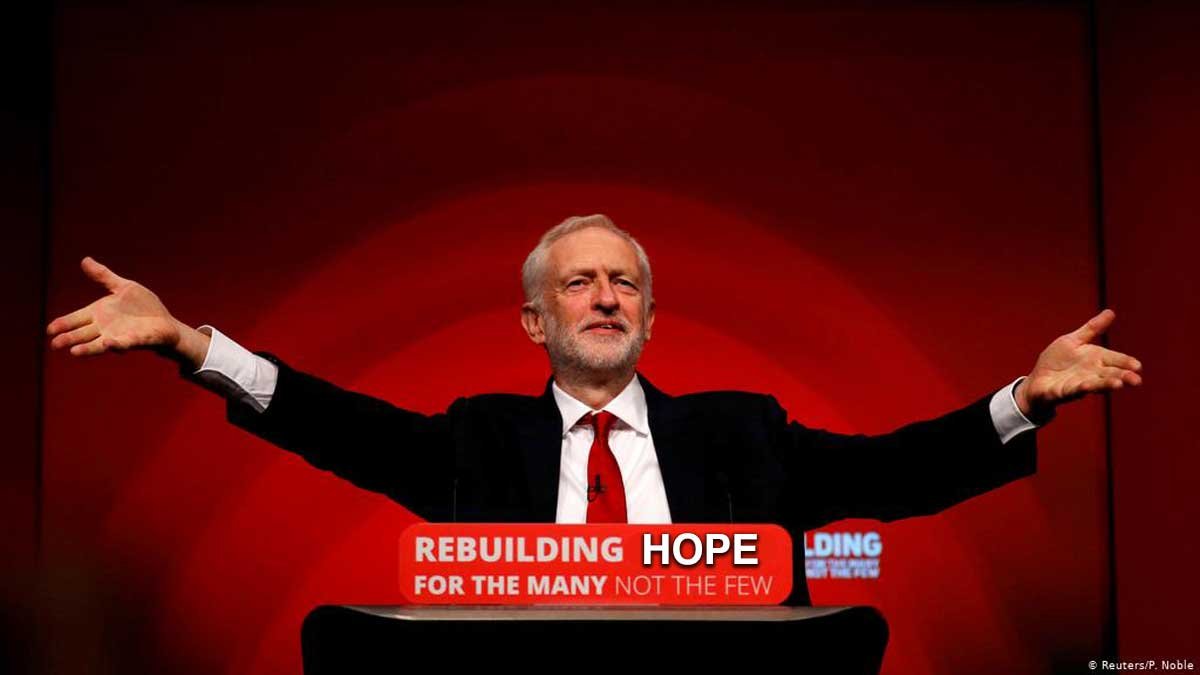 Tens of thousands of people tuned in to see the launch of the 'Project for Peace and justice' a new initiative for a global push for peace and justice
Labour MP Zarah Sultana spoke at an online rally today to back Mr Corbyn's project, alongside Unite general secretary Len McCluskey, writer Noam Chomsky and former Greek finance minister Yanis Varoufakis.
Jeremy Corbyn was also backed in a video message by his former Shadow Chancellor John McDonnell, and by Labour peer and former National Union of Teachers general secretary Christine Blower.
Mr Corbyn's office said the 'economic security' project would organise direct support for families hit by austerity and Covid-19. That would include working with food banks, unions and community groups.
Jeremy Corbyn unveiled a four-point plan to stamp his left-wing legacy on UK politics in a new 'Peace and Justice Project'.
The ex-Labour leader today said he wanted to "build on" the policies he developed during his five years as Labour Leader.
The 'international justice' project will campaign for an 'affordable' Covid-19 vaccine to be available to all by petitioning the government to relax intellectual property rules.
The 'democratic society' project will launch a campaign against Rupert Murdoch's planned TV news channel and "unaccountable" media outlets. News UK TV has been given approval to launch by Ofcom and will compete against Andrew Neil-backed outlet, GB News – sparking fears that a 'Fox News' culture could emerge in UK TV news.
Mr Corbyn said the two channels were "competing to out-Fox News each other".
And the 'climate justice' project would develop "bold and concrete plans" to enact the Green New Deal in Labour's 2019 manifesto.
He added: "A global response to the pandemic was held back by authoritarian nationalist leaders and the drive for corporate mega-profits. We have both the ideas and the power when we come together to overcome these crises and build a world of peace and justice."
Today's event was held to focus on Mr Corbyn's project but left-wingers also sent warnings to Sir Keir Starmer with hundreds of public comments compelling Jeremy Corbyn to launch a new party of opposition.
Unite general secretary Len McCluskey said he was "delighted" to be associated with the project and peace and justice were "two of the most important words in our language" and Mr Corbyn had offered "hope that a better world is possible".
He said Labour's left-wing agenda "gave us hope", adding: "I think Jeremy Corbyn has changed British politics and the Labour Party forever – and I believe that."
Mr McCluskey told viewers the withdrawal of the whip from his close ally Mr Corbyn was a "disgraceful act" and "we will continue to fight for that justice".
And in a warning to Keir Starmer, he said leadership candidates last year ran "what many called a Corbynista platform, a socialist platform. And incidentally, we'll have to keep reminding Keir of that as the days and weeks unfold."
You can join the Project for Peace and justice by following this LINK
Support Labour Heartlands
PLEASE HELP US KEEP GOING AD-FREE
HELP US GROW.
This is a "Pay as You Feel" website.
This blog has no source of state, corporate or institutional finance whatsoever. It runs entirely on voluntary subscriptions from its readers – many of whom do not necessarily agree with every article, but welcome the alternative voice, insider information and debate.
You can have access to all of our online work for free. However if you want to support what we do, you could make a small donation to help us keep writing and staying ad-free. The choice is entirely yours.