Israeli PM Benjamin Netanyahu has confirmed that his government will not cooperate with an International Criminal Court investigation, saying the Hague-based body has no authority to investigate Israel or its officials.
The ICC's chief prosecutor announced on March 3 that she had opened a full investigation into the situation in the Israeli-occupied territories, infuriating Israel, which not a member of The Hague-based court.
The ICC sent a deferral notice on March 9, giving Israel and the Palestinian Authority (PA) a month to inform judges whether they are investigating crimes similar to those being probed by the ICC.
Israel's Prime Minister Benjamin Netanyahu said on Thursday that his government would not cooperate with an International Criminal Court probe into possible war crimes committed in the Palestinian territories.
Netanyahu's office said in a statement that the Hague-based court "had no authority to open an investigation" against Israel.
"Israel is committed to the rule of law and will continue to investigate any charges against it regardless of the source, and it expects the tribunal to refrain from violating its authority and sovereignty," the statement said.
The Israeli government claims it would set out its objections in a formal letter to the ICC on Friday, the ICC's deadline for a response. On Wednesday, Netyanahu branded the move as "absurd"
Had Israel informed the court that it was in fact carrying out its own probe into alleged war crimes perpetrators, it could have asked for a deferral.
The Palestinians have welcomed the investigation and said they will not seek any deferral.
The world's only permanent war crimes tribunal, the ICC was set up in 2002 to try humanity's worst crimes where local courts are unwilling or unable to step in.
ICC prosecutor Fatou Bensouda has said her probe will cover the situation since 2014 in the Gaza Strip, the West Bank and Israeli-annexed east Jerusalem.
It will mainly focus on the 2014 Gaza war but also look at the deaths of Palestinian demonstrators from 2018 onwards.
After a five-year preliminary probe, Bensouda said there was a "reasonable basis" to believe crimes were committed by both sides — by the Israeli military, Hamas Islamists who have controlled Gaza since 2007 and Palestinian armed groups.
Hamas has welcomed the ICC probe and argued that its attacks on Israel were justified acts of "resistance".
Netanyahu, a vocal critic of the ICC, on Thursday accused the court of "hypocrisy" for targeting Israel troops who "fight with high moral conduct against terrorists".
The long-serving premier has previously lambasted the decision to open the probe as the "essence of anti-Semitism" and declared Israel was "under attack".
Thursday's statement marked the first time that Netanyahu had made it clear Israel would not directly engage with the ICC.
The United States has also criticised the ICC investigation and voiced support for its ally Israel.
The ICC last week welcomed US President Joe Biden's lifting of sanctions imposed by Donald Trump on Bensouda, saying it signalled a new era of cooperation with Washington.
The Trump administration imposed financial sanctions and visa ban on Bensouda last year after she launched an investigation into alleged war crimes by US military personnel in Afghanistan.
Why Israel fears the ICC war crimes investigation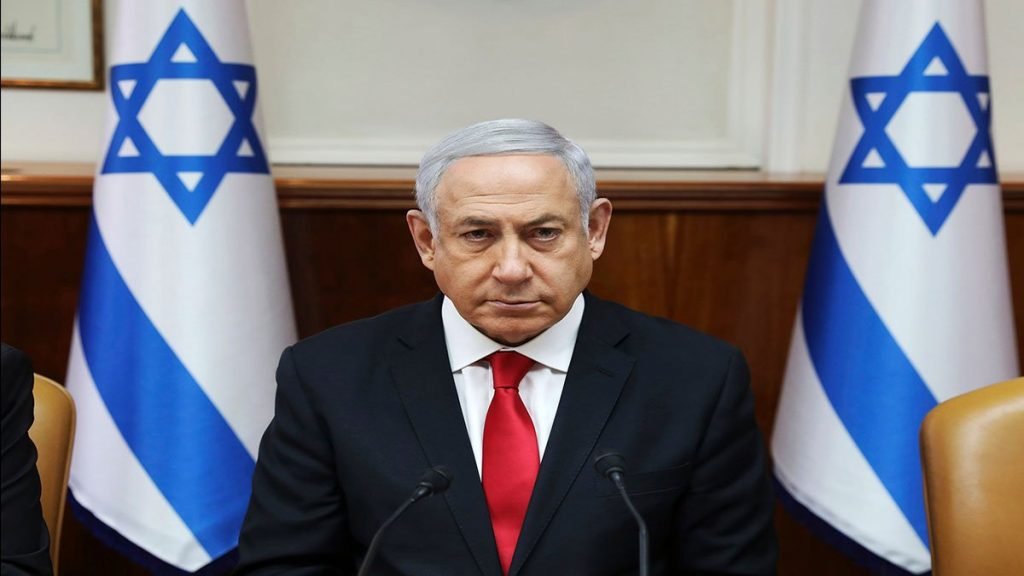 The date of 13 June 2014 listed by the international criminal court's chief prosecutor, Fatou Bensouda, as the starting point for its investigation into potential war crimes committed by Israelis and Palestinians is a significant one.
The day before, as that year's World Cup opened, three Israeli teenagers were kidnapped and murdered by a Hamas cell on the West Bank while hitchhiking in the occupied Palestinian territories.
Tensions escalated rapidly: Israel would within weeks launch its third war against Hamas in the Gaza Strip while Palestinian militants would launch rockets into Israel.
It was one of the deadliest conflicts between the two sides in decades. On the Palestinian side, more than 2,100 people – including civilians – were killed during 50 days of fighting. On the Israeli side, 67 Israeli soldiers and five civilians were killed.
If this conflict was different from previous wars, however, it was in the immediate recognition by some Israeli officials that there was a serious risk of investigation by the ICC that could ultimately lead to Israeli soldiers and politicians in the chain of command being investigated for war crimes.
That realisation prompted the Israeli military to quickly launch investigations by its military advocate's department into some of the most controversial incidents in the conflict – a move that some critics suggested was designed to show that Israel had in effect investigated allegations even though it is not party to the international court.
The reality, however, is that the issue never went away – for reasons of both international politics and jurisprudence. Read more…
What is the current state of play in the peace process?
ISRAEL AND OCCUPIED PALESTINIAN TERRITORIES 2020
From Amnesty International: Israel continued to impose institutionalized discrimination against Palestinians living under its rule in Israel and the Occupied Palestinian Territories (OPT). It displaced hundreds of Palestinians in Israel and the occupied West Bank, including East Jerusalem, as a result of home demolitions and imposition of other coercive measures. Israeli forces continued to use excessive force during law enforcement activities in Israel and the OPT. Israeli forces killed 31 Palestinians, including nine children, in the OPT; many were unlawfully killed while posing no imminent threat to life. Israel maintained its illegal blockade on the Gaza Strip, subjecting its residents to collective punishment and deepening the humanitarian crisis there. It also continued to restrict freedom of movement of Palestinians in the OPT through checkpoints and roadblocks. The Israeli authorities arbitrarily detained in Israel thousands of Palestinians from the OPT, holding hundreds in administrative detention without charge or trial. Torture and other ill-treatment of detainees, including children, were committed with impunity. The authorities used a range of measures to target human rights defenders, journalists and others who criticized Israel's continuing occupation of the West Bank, Gaza Strip and Syrian Golan Heights. Violence against women persisted, especially against Palestinian citizens of Israel. The authorities denied asylum-seekers access to a fair or prompt refugee status determination process. Conscientious objectors to military service were imprisoned.
Israel captured the West Bank, east Jerusalem and Gaza in the 1967 war, territories the Palestinians want for their future state. 
Israel withdrew from Gaza in 2005 but imposed a blockade after the Islamic militant group Hamas seized power there two years later.
The two sides have fought three wars and numerous smaller skirmishes since then.
Most of the international community views the West Bank and East Jerusalem as occupied territory whose final status should be decided in peace talks.
Support Labour Heartlands
PLEASE HELP US KEEP GOING AD-FREE
This is a "Pay as You Feel" website.
Hey there! Thanks for stopping by. If you've enjoyed reading the articles on Labour Heartlands so far, We would be incredibly grateful if you could consider making a small donation. Labour Heathlands is not your typical news outlet. We are not here to simply regurgitate the daily news cycle, that's for the rest of them. Our focus is on delving deeper, uncovering the untold stories and shedding light on the issues that the mainstream media chooses to ignore.
Our unwavering commitment to journalistic integrity means that we are not influenced by any external forces. We are not beholden to PR companies, advertisers or press barons, and we refuse to let anyone dictate what we report on. Our editorial independence is sacrosanct, and our only allegiance is to the truth.
While we do not align ourselves with any particular political party, we stand firmly against corruption, injustice and the erosion of truth and the rule of law. We believe that accurate information is the lifeblood of a democracy and that facts are not up for debate.
Once again, thank you for your support – We truly couldn't do this without you!
PLEASE HELP US KEEP GOING AD-FREE