The government is expected to announce an investigation into David Cameron's efforts to lobby ministers on behalf of finance firm Greensill Capital.
With allegations, he sought to make money out of the wages of NHS staff coping with the pandemic, and the government tried hard to accommodate him. If true, surely the greatest ethical scandal in British political history.
The former prime minister has also been criticised for contacting ministers via text on behalf of the company, which collapsed in March.
The probe is likely to be independent, carried out on behalf of the Cabinet Office, according to the BBC.
The ex-premier's actions have come under scrutiny after he was revealed to have approached serving ministers and officials about the involvement of Greensill in government-backed financial support schemes during the coronavirus crisis.
This included text messages sent to Chancellor Rishi Sunak.
David Cameron sent multiple texts to Rishi Sunak lobbying him to grant hundreds of millions of pounds in loans to a controversial company that later went bust.
The collapsed finance company had approached Treasury officials regarding access to the Covid Corporate Finance Facility (CCFF), administered by the Bank of England.
Sunak said the meetings covered requests made by Greensill to change the terms of the scheme or broaden its scope to allow them access to it, both of which were rejected.
Sunak also said that Cameron "reached out informally by telephone" to him, as well as Economic Secretary John Glen and Financial Secretary Jesse Norman, over Covid support for the firm.
The Chancellor yesterday defended the decision to listen to the requests given the desire to help businesses survive the Covid-19 pandemic, before confirming Cameron's lobbying activities.
Sunak also published two text messages he sent to Cameron in April 2020, although messages sent by Cameron have been withheld by the Government.
The Treasury, responding to a Freedom of Information request, said: "These communications were made by David Cameron in his capacity as an employee of Greensill, and with an expectation of confidence."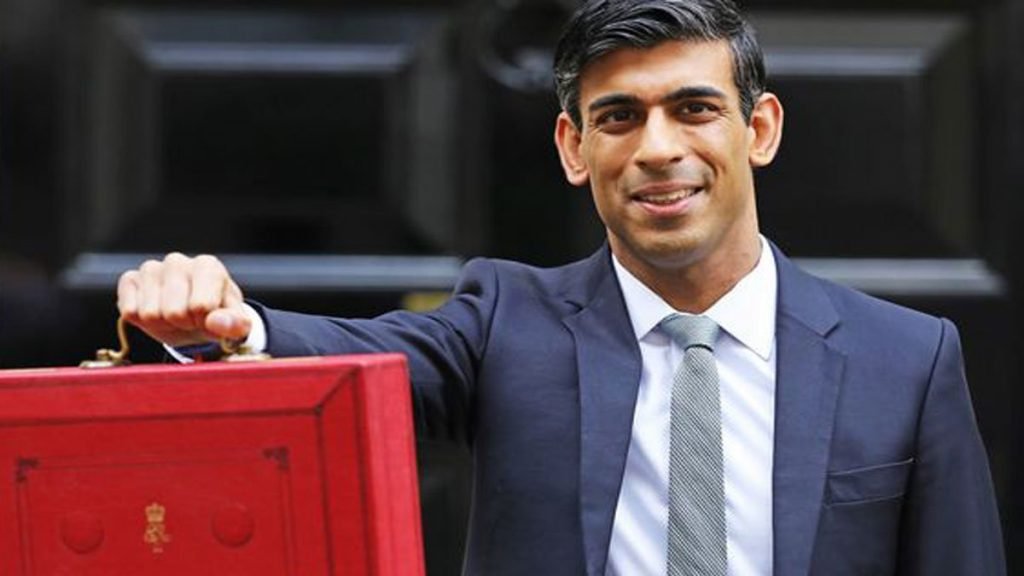 The Chancellor revealed the private text messages exchanged between himself and the former Tory leader.
The first message from Sunak to Cameron, sent on April 3, 2020, read: "Hi David, thanks for your message.
"I am stuck back to back on calls but will try you later this evening and if gets too late, first thing tomorrow. Best, Rishi."
The second message, sent on April 23, said: "Hi David, apologies for the delay.
"I think the proposals in the end did require a change to the market notice but I have pushed the team to explore an alternative with the Bank that might work.
"No guarantees, but the Bank are currently looking at it and Charles [Roxburgh, the second permanent secretary at the Treasury] should be in touch. Best, Rishi."
Cameron has said he has not broken any codes of conduct or lobbying rules.
But in a statement on Sunday weeks, after reports of his lobbying emerged, the former Tory leader said that he should have contacted ministers through "formal" channels.
Cameron accepted there were "important lessons to be learnt", adding in a statement: "As a former prime minister, I accept that communications with government need to be done through only the most formal of channels, so there can be no room for misinterpretation."
It is not yet known who will carry out the inquiry or how wide its scope will be – with further details likely to emerge in the next few hours.
Greensill Capital collapse exposes the cronyism within The Palace of Varieties
Devastating story about David Cameron in today's Sunday Times, alleging he sought to make money out of the wages of NHS staff coping with the pandemic, and the government tried hard to accommodate him. If true, surely the greatest ethical scandal in British political history pic.twitter.com/8vrQ6SL61U

— Robert Harris (@Robert___Harris) April 11, 2021
Greensill Capital promised a win-win for buyers and sellers, until it all fell apart, igniting concerns about opaque accounting practices.
Greensill's dazzlingly fast failure is one of the most spectacular collapses of a global finance firm in over a decade. It has entangled SoftBank and Credit Suisse and threatens the business empire of the British steel tycoon Sanjeev Gupta, who employs 35,000 workers throughout the world. Greensill's problems extend to the United States, where the governor of West Virginia and his coal mining company have sued Greensill Capital for "a continuous and profitable fraud" over $850 million in loans.
At the centre of it is Lex Greensill, an Australian farmer turned banker who in 2011 founded his company in London as a solution to a problem: Companies want to wait as long as possible before paying for their supplies, while the companies making the supplies need their cash as soon as possible.
It's called supply chain finance, and it's a traditional form of lending in the business world.
But Mr Greensill added an extra layer of complexity. He took the supplier invoices, turned them into short-term assets and put them into funds, similar to money market funds, that investors could buy. The funds were sold through Credit Suisse, the big Swiss lender, and a Swiss asset management firm called GAM. The money from investors helped to pay back suppliers.
What are his links to David Cameron?
Mr Greensill was brought in as an unpaid adviser when Mr Cameron was Prime Minister.
During this time, he was also given security passes to various Government departments, according to the Sunday Times.
The reports suggest Mr Greensill was able to promote a financial product for pharmacists that he had been working on during this period.
After leaving Downing Street in 2016, Mr Cameron himself went to work for Greensill Capital as an adviser two years later.
Greensill turned a mundane finance practice into an ultra-lucrative business in part because it was able to shuffle around the risk, pushing some of it onto insurance companies and other financial firms. It has echoes of the asset-backed securitization that was at the heart of the 2008 financial crisis.
As his company grew, Mr Greensill collected well-connected friends — and private jets. He helped Prime Minister David Cameron's government set up a supply chain finance program in 2012. He told the newspaper The Australian that he had done the same for President Barack Obama in the United States.
Along with Cameron becoming an adviser to Greensill. Julie Bishop, Australia's former foreign minister, also joined the company as an adviser.
Cameron came under fire when reports emerged that he had sent texts to Chancellor Rishi Sunak 's private phone to plead for financial support through the Government's Covid Corporate Financing Facility.
The company subsequently went bust after its application for support was rejected.
The former prime minister David Cameron was cleared of breaching lobbying rules by allegedly asking the Chancellor for emergency Covid loans worth millions for a firm he advised.
The ex-Tory leader faced a probe over text messages he was reported to have sent to Rishi Sunak and senior civil servants on behalf of Greensill Capital before it went into administration.
His activities were investigated by Harry Rich, the registrar of consultant lobbyists – a post set up in legislation passed by Mr Cameron's Government in 2014.
However, many are not satisfied and Labour have asked for a deeper enquiry.
To read more on the background to this growing scandal follow the link:
Dennis Skinner Was Right: Dodgy Dave's Greensill Collapse Splatters Tory Government, As Taxpayers Face Big Losses
Support Labour Heartlands
PLEASE HELP US KEEP GOING AD-FREE
This is a "Pay as You Feel" website.
Hey there! Thanks for stopping by. If you've enjoyed reading the articles on Labour Heartlands so far, We would be incredibly grateful if you could consider making a small donation. Labour Heathlands is not your typical news outlet. We are not here to simply regurgitate the daily news cycle, that's for the rest of them. Our focus is on delving deeper, uncovering the untold stories and shedding light on the issues that the mainstream media chooses to ignore.
Our unwavering commitment to journalistic integrity means that we are not influenced by any external forces. We are not beholden to PR companies, advertisers or press barons, and we refuse to let anyone dictate what we report on. Our editorial independence is sacrosanct, and our only allegiance is to the truth.
While we do not align ourselves with any particular political party, we stand firmly against corruption, injustice and the erosion of truth and the rule of law. We believe that accurate information is the lifeblood of a democracy and that facts are not up for debate.
Once again, thank you for your support – We truly couldn't do this without you!
PLEASE HELP US KEEP GOING AD-FREE