The Crown Prosecution Service has confirmed that 25-year-old Ali Harbi Ali has been charged with the murder of Conservative MP Sir David Amess.
Ali Harbi Ali has also been charged with the preparation of terrorist acts after the MP died from "serious injuries" at the Essex church he was holding a routine constituency surgery at last Friday, Met Police assistant commissioner for special operations Matt Jukes said.
Ali, from north London, appeared at Westminster Magistrates' Court this afternoon where he was remanded in custody.
He wore a grey tracksuit and thick-rimmed black glasses and smiled to his legal team as he entered the court.
He then sat silently throughout the 13-minute hearing, only speaking to confirm his name, age, and address.
In a statement, Nick Price, head of the CPS Special Crime and Counter Terrorism Division said they had authorised murder charges against Ali following the fatal attack on the Conservative MP in Leigh-on-Sea on Friday last week.
"We will submit to the court that this murder has a terrorist connection, namely that it had both religious and ideological motivations," he said.
"He has also been charged with the preparation of terrorist acts. This follows a review of the evidence gathered by the Metropolitan Police in its investigation."
He added: "The Crown Prosecution Service reminds all concerned that criminal proceedings against Mr Ali are active and that he has the right to a fair trial."
Mr Jukes thanked witnesses and members of the public for their help during the investigation and said if anybody has any information, no matter how small, they should contact counter-terror police as "every piece of information is important".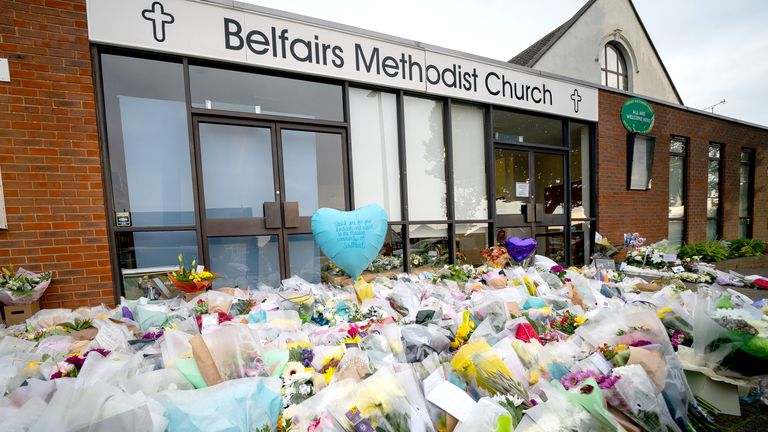 He added: "I understand the huge level of public interest in this case, but now a charge has been brought, it is vitally important that everyone exercises restraint when commenting on it publicly, to ensure future court proceedings are not prejudiced in any way."
He said the Met Police have been working closely with parliament's security team and the Home Office to review security for MPs in the wake of the stabbing and police forces across the country have been working with their local MPs on specific arrangements.
Sir David, who represented Southend West in Essex, was stabbed to death last Friday as he was meeting his constituents at Belfairs Methodist Church in Leigh-on-Sea.
The 69-year-old had been MP for Southend West for 38 years and first entered parliament in 1983, and leaves behind his wife Julia and their five children.
Related Articles:
Conservative MP Sir David Amess has died after stabbing at constituency surgery
Support Labour Heartlands
PLEASE HELP US KEEP GOING AD-FREE
This is a "Pay as You Feel" website.
Hey there! Thanks for stopping by. If you've enjoyed reading the articles on Labour Heartlands so far, We would be incredibly grateful if you could consider making a small donation. Labour Heathlands is not your typical news outlet. We are not here to simply regurgitate the daily news cycle, that's for the rest of them. Our focus is on delving deeper, uncovering the untold stories and shedding light on the issues that the mainstream media chooses to ignore.
Our unwavering commitment to journalistic integrity means that we are not influenced by any external forces. We are not beholden to PR companies, advertisers or press barons, and we refuse to let anyone dictate what we report on. Our editorial independence is sacrosanct, and our only allegiance is to the truth.
While we do not align ourselves with any particular political party, we stand firmly against corruption, injustice and the erosion of truth and the rule of law. We believe that accurate information is the lifeblood of a democracy and that facts are not up for debate.
Once again, thank you for your support – We truly couldn't do this without you!
PLEASE HELP US KEEP GOING AD-FREE