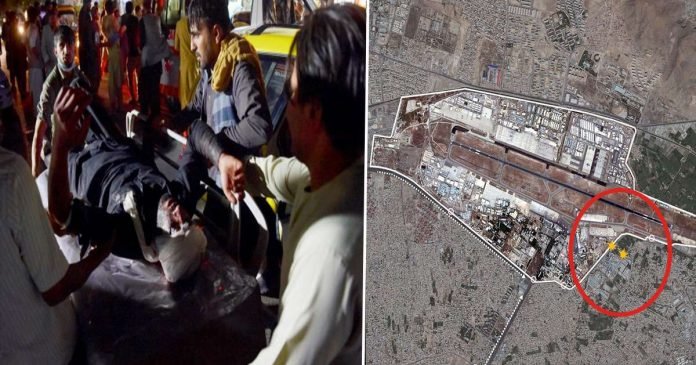 Two explosions rocked the area outside Kabul airport U.S and civilian casualties amid evacuations.
Early reports point to suicide bombings. They are believed to have carried out the attacks reportedly one within the confined corridor where thousands of people have been desperately waiting to be evacuated out of the country.
One explosion hit outside Hamid Karzai International Airport's Abbey Gate, and another occurred outside the nearby Baron Hotel. The US embassy issued an alert, saying there had also been reports of gunfire.
A gunman also fired on one of the main entrances to Kabul's international airport.
At least 13 civilians and multiple US Marines injured, with reports suggesting at least four have been killed.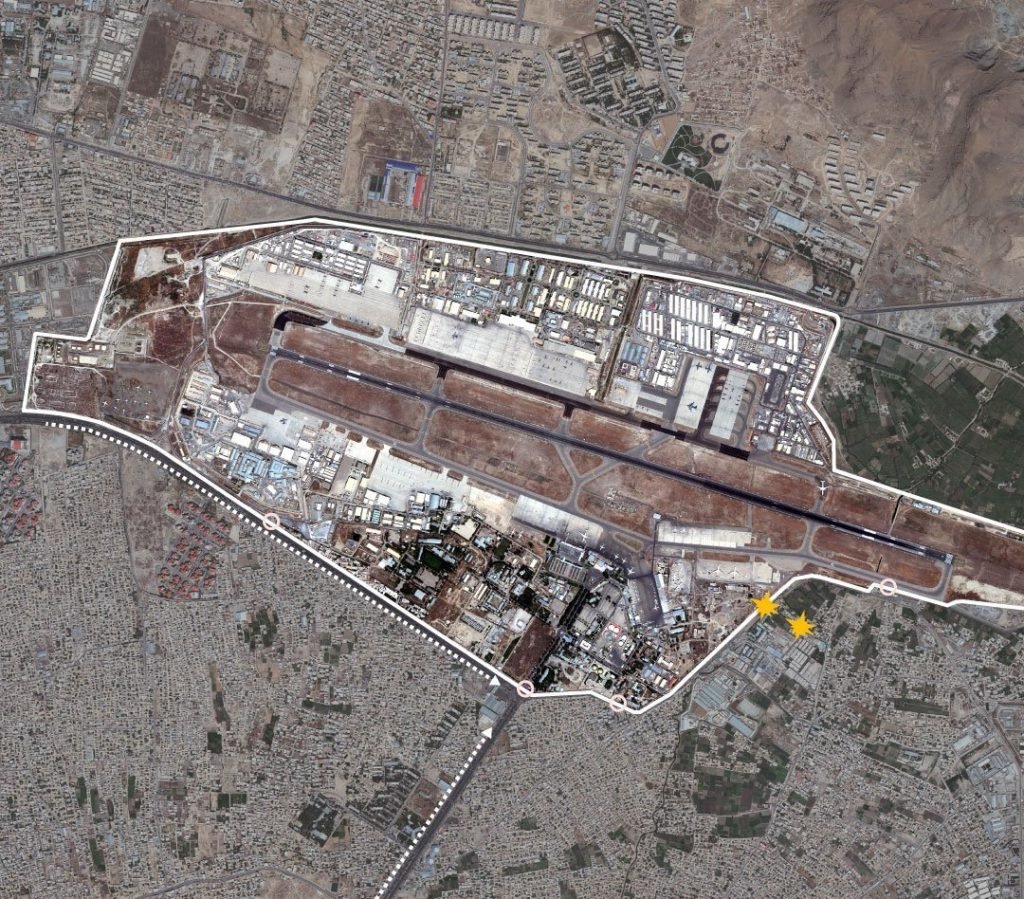 An initial blast outside the airport's Abbey Gate was the "result of a complex attack" that left a number of U.S. and civilian casualties, Pentagon spokesman John Kirby said on Twitter.
Three U.S. Marines were injured in that blast, according to three U.S. military officials.
Kirby added that there was "at least one other explosion at or near the Baron Hotel, a short distance from Abbey Gate."
A second tweet confirmed US servicemen had been killed in the attack.
Statement on this morning's attack at #HKIA: pic.twitter.com/Qb1DIAJQJU

— John Kirby (@PentagonPresSec) August 26, 2021
While it was not immediately clear who was behind the explosion, two U.S. intelligence officials said the assumption is that the Islamic State group's Afghan affiliate, ISIS-K, carried out an IED attack.
The explosions came hours after the United States and its allies had warned of a potential terror attack as thousands crowded the airport in a desperate effort to flee in the wake of the Taliban's takeover.
Western countries had urged people to avoid travelling to the area, in the latest setback for the massive airlift out of Kabul, the Afghan capital.
Taliban condemns attack
On Twitter, a Taliban spokesman said the terror group that seized control of Afghanistan "strongly condemns the bombing of civilians at the Kabul airport," while a Taliban official later told Turkey's HaberTurk TV that "because of the presence of foreign forces that such attacks take place."
Sewage canal where Afghans were vetted after their documents was packed with Afghans including women and children. A suicide attacker blew himself up in the middle of a large crowd. At least another attacker started shooting, multiple eye witnesses in the area&a friend tells me. pic.twitter.com/1MHuLOZnDl

— BILAL SARWARY (@bsarwary) August 26, 2021
NATO Secretary-General Jens Stoltenberg condemned what he called a "horrific terrorist attack."
"My thoughts are with all those affected and their loved ones. Our priority remains to evacuate as many people to safety as quickly as possible," he said on Twitter after the explosions.
The twin blasts came after the US warned of a terror threat against the airport amid its ongoing evacuation and advised its citizens against travel to the airport. Intelligence warnings pointed towards Islamic State Khorasan (ISIS-K), but no group has yet claimed responsibility for the attacks nor have officials publicly attributed the incidents.
CNN reported that US President Joe Biden spent the morning in Washington monitoring events in the situation room with senior officials. A US military evacuation flight took off following the blast, CNN reported, suggesting operations at Kabul airport were continuing.
There were later reports of US soldiers sealing the gates of the airport.
Support Labour Heartlands
PLEASE HELP US KEEP GOING AD-FREE
This is a "Pay as You Feel" website.
Hey there! Thanks for stopping by. If you've enjoyed reading the articles on Labour Heartlands so far, We would be incredibly grateful if you could consider making a small donation. Labour Heathlands is not your typical news outlet. We are not here to simply regurgitate the daily news cycle, that's for the rest of them. Our focus is on delving deeper, uncovering the untold stories and shedding light on the issues that the mainstream media chooses to ignore.
Our unwavering commitment to journalistic integrity means that we are not influenced by any external forces. We are not beholden to PR companies, advertisers or press barons, and we refuse to let anyone dictate what we report on. Our editorial independence is sacrosanct, and our only allegiance is to the truth.
While we do not align ourselves with any particular political party, we stand firmly against corruption, injustice and the erosion of truth and the rule of law. We believe that accurate information is the lifeblood of a democracy and that facts are not up for debate.
Once again, thank you for your support – We truly couldn't do this without you!
PLEASE HELP US KEEP GOING AD-FREE