In December 2020 it was shown a firm with links to Health and Social Care Secretary Matt Hancock's family has been awarded a £5.5 million contract for COVID-19 mobile testing
Details of the deal, published in December, showed the company, based in Ellesmere Port, Cheshire, was awarded a contract for £5,462,150 to supply the testing units to the Department of Health and Social Care.
Beginning on 15 September, the company has been expected to provide articulated mobile testing units to the Department of Health and Social Care (DHSC). The contract will run for a year – ending on 14 September 2021.
The chairman of EMS Healthcare, who has been a director of the company since 2013, is Iain Johnston – a former business partner of Shirley and Robert Carter, Hancock's mother and stepfather. Read more…
While there is no suggestion of wrongdoing in the EMS Healthcare deal, it will not quell concerns about the procurement of public services during the Coronavirus pandemic – in particular the fact that multiple firms with links to the Conservative Party have won large contracts.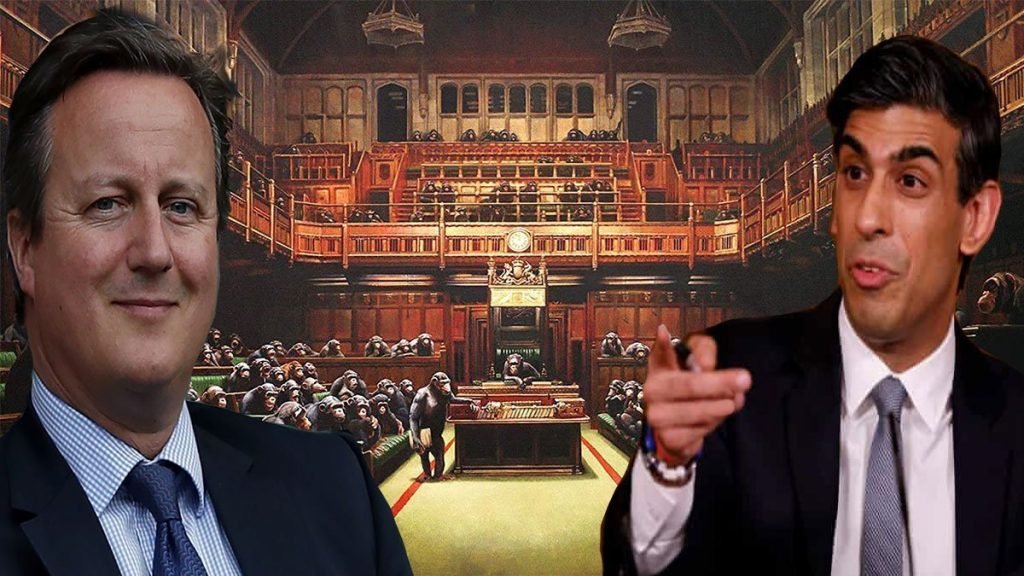 It's a family affair
Accusations of 'cronyism' against the Tories have widened further after it was revealed Matt Hancock has shares in a family company which has contracts with the NHS.
Labour is accusing the Health Secretary, Matt Hancock of cronyism, after it was revealed he has been given shares in a family firm that has done business with the NHS.
The Health Service Journal (HSJ) reported that the firm, which is owned by his sister, won a place on a framework to provide services to the English NHS in 2019, as well as contracts with the NHS in Wales.
The MPs' register did not mention that his sister Emily Gilruth – involved in the firm since its foundation in 2002 – owns a larger portion of the shares and is a director, or that Topwood has links to the NHS – as first reported by the Guido Fawkes blog and Health Service Journal.
In March this year, Mr Hancock declared in the MPs' register of interests that he had acquired more than 15% of the shares in Topwood, under a "delegated management arrangement".
It also reported that the health secretary did not declare his connection to the company in the relevant register of interests, a claim which has been rejected by the Government.
Public contract records show that the company was awarded a place in the Shared Business Services framework as a potential supplier for NHS local trusts in 2019, the year after Mr Hancock became health secretary.
A Government spokesperson has said he acted 'entirely properly', Mr Hancock has no responsibility for NHS Wales, which reportedly awarded the firm £300,000 worth of contracts, as health is a devolved matter and so dealt with by the Welsh Government.
It follows accusations of "cronyism" within Government by Labour, which is calling for a full inquiry into the Greensill Capital lobbying controversy.
Labour shadow minister Jonathan Reynolds said it "feels like the return of Tory sleaze" and called on the government to take action to tighten the rules governing ministers.
Related articles:
Firm with links to Health and Social Care Secretary Matt Hancock's family has been awarded a £5.5 million contract for COVID-19 mobile testing
Greensill-Cameron: The corporations don't have to lobby the government anymore. They are the government.
Rishi Sunak summoned to parliament to explain involvement Greensill-Cameron lobbying row
Dodgy Dave: Government to investigate David Cameron's Greensill lobbying
Dennis Skinner Was Right: Dodgy Dave's Greensill Collapse Splatters Tory Government, As Taxpayers Face Big Losses
Support Labour Heartlands
PLEASE HELP US KEEP GOING AD-FREE
HELP US GROW.
This is a "Pay as You Feel" website.
This blog has no source of state, corporate or institutional finance whatsoever. It runs entirely on voluntary subscriptions from its readers – many of whom do not necessarily agree with every article, but welcome the alternative voice, insider information and debate.
You can have access to all of our online work for free. However if you want to support what we do, you could make a small donation to help us keep writing and staying ad-free. The choice is entirely yours.