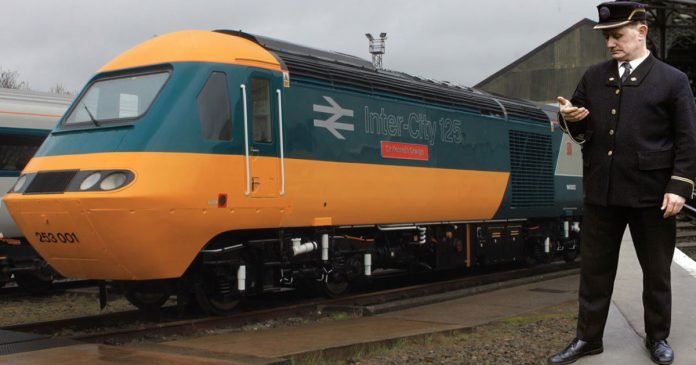 Rail fares in England are to rise by up to 5.9% from March 2023 the hike is still the second highest on record.
The government said the annual increase was in line with July's average earnings growth rather than the traditional retail price index due to "unprecedented levels of inflation".
The irony of that statement comes when you understand the government made sure that striking rail workers were offered less than a 6% pay rise by The Rail Delivery Group (RDG) in fact, a pay rise of 8% was offered over two years that means in real terms, a 4% pay rise plus inflation at this years figures, were down to a 7% pay cut.
Transport Secretary Mark Harper claimed the rise represented a "fair balance" between passenger and taxpayer needs, and described the move as "the biggest ever government intervention in rail fares".
"It has been a difficult year and the impact of inflation is being felt across the UK economy. We do not want to add to the problem," he said.
However, the increase to fares will be the largest since a 6.2% jump in 2012, according to analysis of Office of Rail and Road data by the PA news agency.
Campaigners and businesses said the increase was a blow to travellers while Labour called it a "sick joke" with many rail companies, especially in the north, failing to run adequate services.
The Department for Transport said taxpayers had subsidised the railways by £31bn since the start of the pandemic – a figure that is at least £16bn more than it would have expected under normal conditions.
The question is who gains from that astronamical amount of public funding, not the public that's for sure, not even business, or at least UK businesses…
David Sidebottom, the director of the independent watchdog Transport Focus, said research showed most passengers did not think railways were delivering value for the fares. He said: "After months of unreliable services and strike disruption, it's clear that too many passengers are not getting a value for money service.
"Capping fares below inflation and the delay until March is welcome and will go some way to easing the pain, but the need for reform of fares and ticketing in the longer term must not be forgotten."
Campaigners contrasted the fares policy with the government's action on motoring and aviation. Norman Baker of the Campaign for Better Transport said that while the increase could have been much worse, "this is still a large rise which will deter some people from using the railways".
The majority of Rail franchises in the UK are state-owned by EU countries
If the government really want to improve services then they should take full responsibility and bring Rail back into public ownership. Claiming it's not profitable doesn't hold water, over 70% of our Rail is publicly owned, just not by the British public.
While ever the railways are franchised to private companies and what's more out to foreign state-owned companies the 'British Taxpayers' will continue to see public money drain out of the railways and into the coffers of other governments instead of being used to reinvest in our own transport systems.
There is simply no incentive for foreign-owned state railways to reinvest in UK railways, it's always been, take the money and run.
"Privatisation has failed passengers and the public by hitting their pockets and providing poor service and left foreign state train operators laughing all the way to the bank.
"The revelation that over 70% of the UK train operations are now partially or wholly owned by foreign states or their railways is nothing short of a national scandal."
Out of roughly 30 UK railways, only six are fully owned and operated by private companies or British government authorities.
Surely if other state-owned railways see fit to own the UK rail franchises and make a profit then it's profitable and cost-effective for the UK to have public ownership of our own railways.
However, the reality is privatisation has failed. This is not the way the country's rail privatisation was supposed to go. The break-up of state operator British Rail between 1994 and 1997 into many private operators was meant to introduce a healthy level of competition among private British companies that would lower prices and improve services for passengers.
Privatised Profits, Nationalise Debts.
Government funding of the operational railway increased by 45.2% to £6.5bn and is forecast to increase further in 2020-21. Governments contributed £6.5bn to the operational costs1 of the railway in 2019-20, an annual increase of £2.0bn (45.2%). This included a £1.3bn (34.4%) planned increase to Network Rail funding to improve the condition of the main rail network2 and a £0.7bn (127.4%) increase in net government support to franchised train operators. This included £0.3bn in March 2020 due to the effect of the coronavirus pandemic.
On average, government funding of the operational railway was 8.5p per passenger kilometre in England, 20.5p per passenger kilometre in Scotland and 24.0p per passenger kilometre in Wales. In addition to the operational funding of the railway, governments also contributed £4.4bn of long-term funding to the rail industry, of which £1.8bn was towards enhancements to the existing rail network and £2.5bn went towards the development of the High Speed 2 project.
It's time the government used that money to invest in our railways and bring them under public control rather than keeping the failed system of privatisation on life support.
Any model that has "privatise profits, socialise losses" for a strategic service like the railways (and utilities for that matter) is not a fair deal for the taxpayer.
Support Labour Heartlands
PLEASE HELP US KEEP GOING AD-FREE
HELP US GROW.
This is a "Pay as You Feel" website.
This blog has no source of state, corporate or institutional finance whatsoever. It runs entirely on voluntary subscriptions from its readers – many of whom do not necessarily agree with every article, but welcome the alternative voice, insider information and debate.
You can have access to all of our online work for free. However if you want to support what we do, you could make a small donation to help us keep writing and staying ad-free. The choice is entirely yours.