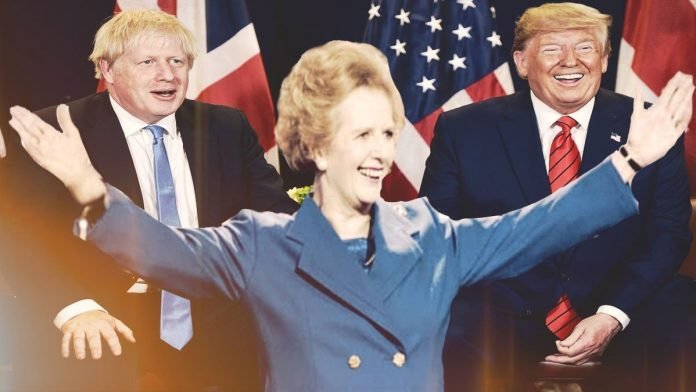 The Role of Individualism in the West's Covid Response
The United Kingdom and the United States have a deadly failure in common: their approach to the COVID-19 pandemic. Prime Minister Boris Johnson's initial dismissal of the virus had many commentators shocked that the UK government appeared to be going for a 'herd immunity' approach back in March 2020, whilst America's then-President Donald Trump proudly denounced scientific advice throughout his remaining months in the White House. The British and American approach has seen the pandemic continue to hit their populations the hardest with cases and deaths spiralling as other nations across the world slowly begin to declare themselves 'COVID free' after taking a strict, thoughtful approach. Is it a coincidence that the two nations that boast strongly individualistic cultures have the highest COVID-19 death rates?
Stuart Cartland theorises that selfish individualism is the 'dominant' and 'prevailing' trait of a neoliberal consumerist society. In many ways, the UK's commitment to neoliberalism links back to Margaret Thatcher's radical overhaul of the Conservative government during her time as Prime Minister: the Conservatives went from firm and fatherly politics to a stance of "there is no such thing as society". Unapologetic austerity and privatisation of the Thatcher era is a stance that the Conservatives never abandoned. Similarly, America has long touted the idea of the "American dream"; that anyone can achieve anything if they simply work hard enough, keeping the neoliberal dream alive despite the aching inequalities it produces.
Neoliberal, consumerist societies are hyper-individualised as they breed a sense of detachment from others and the notion of community. Cartland critiques the 'mythical Blitz Spirit' that the Conservatives have employed throughout the pandemic: vital communities and support services that have been stripped, destroyed, and outsourced by Conservative politics means not everyone is in together. Academic George Monbiot writes neoliberalism is barely recognised as an ideology, taken as an ultimate truth; indeed, contemporary thinker and writer Clementine Morrigan states on her podcast: "we [the West] believe more in the apocalypse coming than the possibility of the end of capitalism." Neoliberal capitalism worships competition and production and anyone who makes the mistake of vulnerability, disability or difference is blamed for their vulnerabilities. Johnson and Trump have made it clear they are faithful to this ideology with Johnson at one point attempting to blame high levels of COVID-19 cases in the UK on people's weight, running a half-hearted attempt to shame the UK population into weight loss, and Trump has long branded anyone he views as weak as a "loser."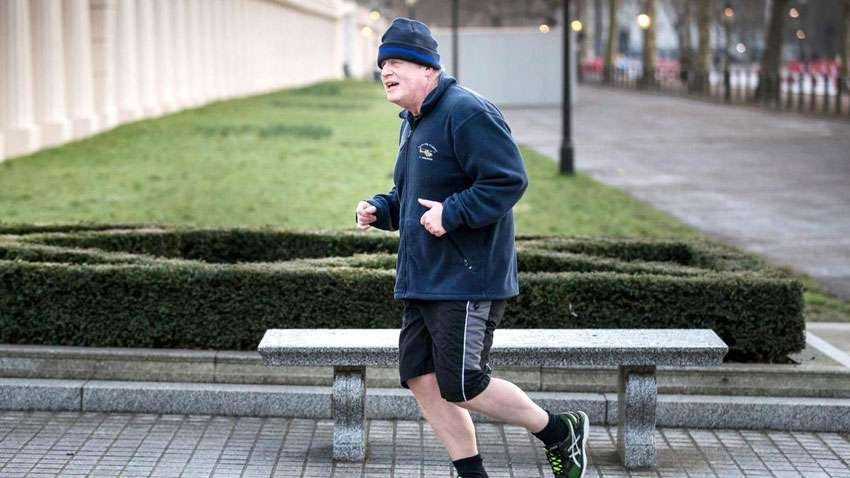 The choice to put profit over people and let the virus 'run its course' has been described by academics as 'epidemiological neoliberalism'. In this, the UK and USA's devotion to the free market and the state abdicating responsibility would be mirrored in their approach to the pandemic, leaving the virus unregulated and free to wreak havoc amongst the population. As research has detailed, coronavirus has been particularly savage for the marginalised and vulnerable whether it be those with health conditions, those in precarious jobs or on low incomes and BIPOC (Black, Indigenous and people of colour) communities. Lockdowns have been implemented far too late, exposing the savage wounds Conservative policies have inflicted on the British health service as the NHS collapses under the strain of dealing with COVID-19. Anti-mask and anti-vax theories have spread rapidly throughout America, bolstered by Trump's belittling of the virus at every turn.
This neoliberal destruction of Britain and America comes at a devastating cost as coronavirus death tolls are astonishing in both countries. Trump may be out of office but the damage he has left behind is millions of individuals committed to his politics, convinced the pandemic is a hoax and an affront to their liberty. Boris Johnson's carefully constructed image as the humorous celebrity politician has been exposed for what it really is: incompetent at leadership and governing a country and yet, at the same time, the Conservative government is brazen in its gaslighting of the British public as they continue with the "we're all in this together" façade and the empty gestures of plastering rainbow posters in 'appreciation' for an exhausted, decimated, broken NHS. It will not be long before, instead of admitting neoliberalism's failures and embracing a more socialist, collective politics and culture, the Conservatives and right-wing media begin to nourish the seeds of encouraging the British public to turn their backs on nationalised medical care.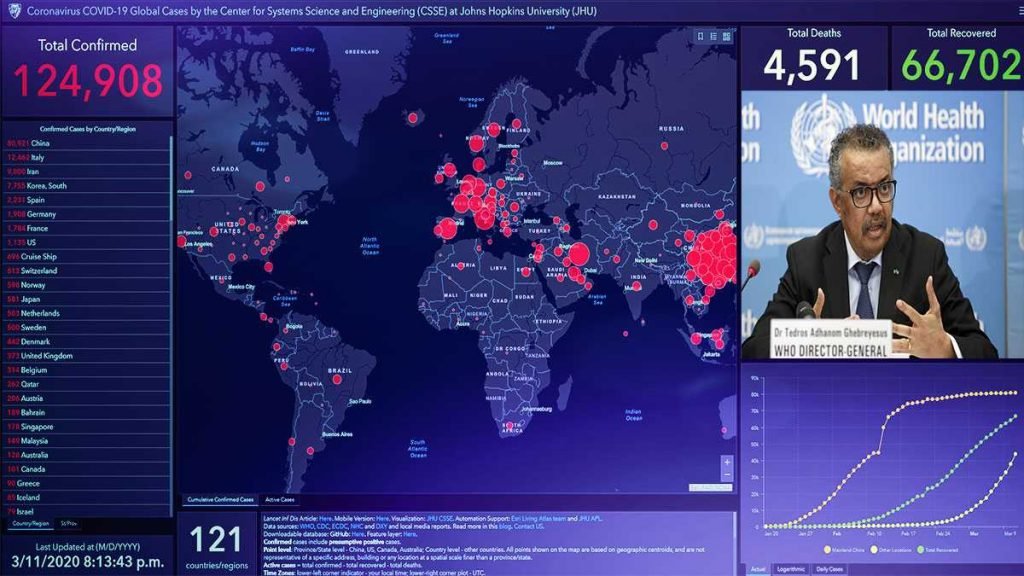 In contrast to individualistic culture and neoliberal politics, collectivist cultures have prevailed in the face of the pandemic. Taiwan, New Zealand, Iceland, Singapore, and Vietnam regularly top tables of COVID-19 research as countries with the fewest recorded cases, fewest recorded deaths, and best approaches to maintaining and minimising the harm of coronavirus. Actions such as sophisticated track and trace technologies, stockpiles of personal protective equipment already purchased as preventative measures prior to the pandemic, early travel restrictions, early national lockdowns and full salaries paid to individuals suspected to have the virus allowing them to stay indoors have been essential in preventing widespread cases and deaths. Socialist-friendly Iceland – and Scandinavia in general – encourages a collectivist culture with their countries often topping world happiness surveys due to high levels of trust in each other and their governments, providing a sense of safety and security. Collective ideals in Asia and beyond – as seen in Taiwan, Singapore and Vietnam – means instead of anti-lockdown protests that shriek about "personal freedom", people view their neighbours, colleagues and strangers through a more community-oriented lens, complying with rules to protect their fellow citizens. 
Perhaps only time will tell if the British and American public are ready to embrace a collectivist approach. President Joe Biden has promised to take the pandemic seriously however Trump's horrifying legacy regarding COVID-19 and the American individualistic culture, amongst other issues, will be difficult to dismantle. Regardless of political allegiance, the British public seem united in their dismay at how the government has handled the pandemic but with three years before the next election and the Tories' iron-grip on the British psyche, it is easy to see how the failures of 2020 and 2021 may become a hazy memory at the voting booths. Critics of neoliberal capitalism have an important task to never let these failures, and the victims of it, be forgotten.
A. Youles is a writer for the Immigration Advice Service which provides legal advice and guidance on UK visas, settlement, citizenship.
Support Labour Heartlands
Help Us Sustain Ad-Free Journalism
Sorry, I Need To Put Out the Begging Bowl
Independent Journalism Needs You
Our unwavering dedication is to provide you with unbiased news, diverse perspectives, and insightful opinions. We're on a mission to ensure that those in positions of power are held accountable for their actions, but we can't do it alone. Labour Heartlands is primarily funded by me, Paul Knaggs, and by the generous contributions of readers like you. Your donations keep us going and help us uphold the principles of independent journalism. Join us in our quest for truth, transparency, and accountability – donate today and be a part of our mission!
Like everyone else, we're facing challenges, and we need your help to stay online and continue providing crucial journalism. Every contribution, no matter how small, goes a long way in helping us thrive. By becoming one of our donors, you become a vital part of our mission to uncover the truth and uphold the values of democracy.
While we maintain our independence from political affiliations, we stand united against corruption, injustice, and the erosion of free speech, truth and democracy. We believe in the power of accurate information in a democracy, and we consider facts non-negotiable.
Your support, no matter the amount, can make a significant impact. Together, we can make a difference and continue our journey toward a more informed and just society.
Thank you for supporting Labour Heartlands
Just click the donate button below