The Plan to crack down on protests passes first Commons hurdle despite civil liberties warning
Government plans to introduce new powers to crack down on protests have cleared the first hurdle in the Commons — despite warnings an "all-out assault" the right to demonstrate from civil liberties groups.
The Police, Crime, Sentencing and Courts Bill passed its second reading 359-263 after it was overwhelmingly backed by Tory MPs.
There were no Tory rebels and only three Tory MPs did not vote either way: Anne Marie Morris, Desmond Swayne and Charles Walker.
It will now go into a committee stage where MPs will try to pick away at the most controversial elements of the proposed law before it is passed in full, and handed over to the Lords.
The most frightening aspect of the bill passing was the fact that up until the events surrounding the ugly sense carried out by the police at Sarah Everard vigil, Sir Keir Starmer's Labour party intended to abstain on this Bill.
This bill is the second controversial Bill that strips away our liberties and Freedoms. However well-intentioned some aspects of the Bills may be, without proper opposition and scrutiny the bad parts just keep getting through.
Starmer's policy of appeasement over opposition is a dangerous approach in democracy. It was exactly that policy of abstention and appeasement that allowed the controversial #SpyCops Bill to pass the commons. It was at that point Dan Carden felt he could no longer be part of Starmer's front bench, after being ordered to abstain on the bill he resigned his post.
The bill will give any undercover intelligence source, including civilians, to commit any crime in the pursuit of intel and is widely expected to be used against unions and left groups, as well as giving a free hand to security forces for a repeat of behaviour like that which led to the 'spycops' scandal.
In a statement, Carden cited concerns about the impact on human rights of the 'abuse of state power':
"As a Liverpool MP and trade unionist, I share the deep concerns about this legislation from across the labour movement, human rights organisations, and so many who have suffered the abuse of state power, from blacklisted workers to the Hillsborough families and survivors.
Like a sister act we now have this new Bill
Police Crime Sentencing and Courts Bill is a fundamental attack on our human rights… This effectively gives the power – lock, stock and barrel – to the police…
The bill mixes in some much needed changes but then adds the bits that take away are liberties.
What are the key measures on this new bill?
• The maximum sentence for assaulting an emergency worker will be doubled to two years, while a Police Covenant will be enshrined in law to protect serving and retired officers and their families.
• Whole Life Orders for the premeditated murder of a child, which will also allow judges to give the maximum sentence to 18 to 20-year-olds in exceptional cases, such as for acts of terrorism leading to mass loss of life.
• The ability to stop the automatic early release of offenders who pose a danger to the public and scrapping the automatic release halfway through a sentence of serious and violent sexual offenders.
• Life sentences for killer drivers
• Widening position of trust laws to make it illegal for sports coaches and religious leaders to engage in sexual activity with 16 and 17-year-olds in their care.
• Increasing the maximum penalty for criminal damage to a memorial, from three months to 10 years.
• Reversing bail reforms which have seen suspects accused of serious and violent crimes being released without restrictions and instead imposing conditions if they could pose a risk to victims, witnesses or the public.
• Police could be allowed to obtain search warrants to help find human remains where a prosecution is not possible, such as where a suspect has died, is unfit to plead or has already been convicted in absence of a body.
Why is there renewed scrutiny of the bill?
It will significantly beef up police powers to crack down on protests.
What powers do police have now?
If the police want to place restrictions on a protest, they generally have to show it may result in "serious public disorder, serious damage to property or serious disruption to the life of the community".
They can also impose specific measures on the routes of marches.
When it comes to major events, such details are typically thrashed out with the organisers weeks in advance.
How will the bill change those powers?
Police chiefs will be able to put more conditions on static protests.
They will be able to:
Impose a start and finish time
Set noise limits
Apply these rules to a demonstration by just one person
Taken to an extreme, let's say there's an individual holding a protest placard, while blasting out their views on a speaker.
If they refuse to follow police directions over how they should conduct their protest, they could be fined up to £2,500.
It will also become a crime to fail to follow restrictions the protesters "ought" to have known about, even if they have not received a direct order from an officer.
At present, police need to prove protesters knew they had been told to move on, before they can be said to have broken the law.
The proposed law includes an offence of "intentionally or recklessly causing public nuisance".
This is designed to stop people occupying public spaces, hanging off bridges, gluing themselves to windows, or employing other protest tactics to make themselves both seen and heard.
One final measure clarifies that damage to memorials could lead to up to 10 years in prison. This follows the toppling of a statue of slave trader Edward Colston in Bristol.
One of the provisions of the legislation is giving police forces more powers to tackle "non-violent" protests which are significantly disruptive to the public or on access to parliament.
An offence of "intentionally or recklessly causing public nuisance" is included in the bill.
Someone commits this offence if they cause "serious harm to the public", which can include "serious annoyance, serious inconvenience or serious loss of amenity". If convicted, individuals could be hit with a fine or face a prison sentence.
Officers could also be given more powers to impose conditions on static protests, such as time and noise limits, as well as extending those rules to one-person demonstrations.
Officers could also be given more powers for tackling unauthorised encampments which interfere with the ability to use the land.
Stop and search powers could also be expanded, if plans for serious violence reduction orders get the go ahead.
This would mean it would be easier for police to carry out checks on individuals who have been convicted of carrying a knife before.
What are critics saying?
We admire signposts, not weathercocks. Labour voted against the legislation at its second reading. The fact is it was badly drawn-out legislation on Friday when Labour planned to abstain on the bill it was still bad legislation on Sunday when Labour flipped on abstention the ugly scenes at Sarah Everard vigil was the only factor that changed Sir Keir Starmer's mind, not because he felt the bill was wrong but he thought a few more votes could be gained.
Although they support several measures in the bill, Labour argue it will impose disproportionate controls on free expression and the right to protest.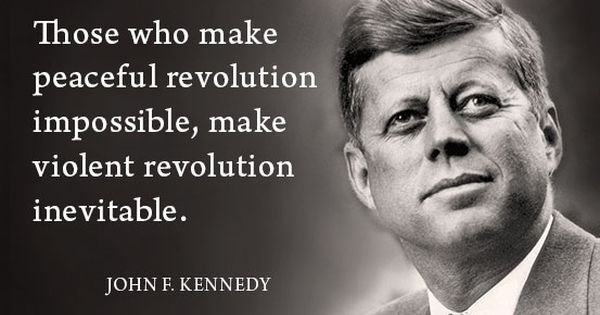 It comes despite outrage about parts of the wide-ranging, 176-clause Bill – especially 10 clauses relating to protests and camping.
The draft section on "public order" states that conditions can be imposed on demonstrations if the noise generated "may result in serious disruption to the activities of an organisation" or may "have a relevant impact on persons in the vicinity of the protest".
Police will be able to tell one-person protests to stop shouting and impose noise limits, start and finish times on gatherings.
The civil liberties group Liberty described the vote on Tuesday evening as a "dark stain on our democracy", adding: "Our right to protest is not and should never be viewed as a gift from the state."
The organisation's head of policy and campaigns Sam Grant added: "We also have the right to live free from undue or discriminatory state interference. The police, crime, sentencing and courts bill seeks to undo these basic foundations of our democracy. It is an assault on basic civil liberties, and MPs should have rejected it outright.
"We cannot allow these powers to pass and while today's vote is beyond disappointing, the bill still has a long distance to travel until it's passed into law. We're urging all those who are concerned about what is happening to basic civil liberties in this country to come together to stand up for our democratic values."
#killthebill
Support Labour Heartlands
PLEASE HELP US KEEP GOING AD-FREE
This is a "Pay as You Feel" website.
Hey there! Thanks for stopping by. If you've enjoyed reading the articles on Labour Heartlands so far, We would be incredibly grateful if you could consider making a small donation. Labour Heathlands is not your typical news outlet. We are not here to simply regurgitate the daily news cycle, that's for the rest of them. Our focus is on delving deeper, uncovering the untold stories and shedding light on the issues that the mainstream media chooses to ignore.
Our unwavering commitment to journalistic integrity means that we are not influenced by any external forces. We are not beholden to PR companies, advertisers or press barons, and we refuse to let anyone dictate what we report on. Our editorial independence is sacrosanct, and our only allegiance is to the truth.
While we do not align ourselves with any particular political party, we stand firmly against corruption, injustice and the erosion of truth and the rule of law. We believe that accurate information is the lifeblood of a democracy and that facts are not up for debate.
Once again, thank you for your support – We truly couldn't do this without you!
PLEASE HELP US KEEP GOING AD-FREE