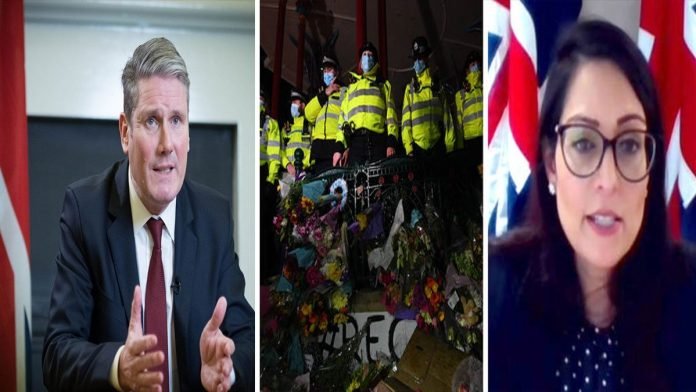 Labour are now planning to vote against Priti Patel's anti-protest crackdown plan but it took a public outcry at the actions of the Met police during a murdered women's vigil to make Starmer do a U-turn
The party had previously said they would abstain on the Police, Crime, Sentencing and Courts Bill on Tuesday, but now plan to oppose it following widespread criticism of the Metropolitan Police's handling of a Sarah Everard vigil.
It's a freighting prospect that it has taken public outcry following last nights events for the opposition to move from abstaining to opposing on this bill.
A Bill that further reduces our liberties and restricts the right to protest. The Labour movement and its Party were brought about by public protest, it was the gathering of people in common cause to speak against the inequalities in an unjust system, to fight for our liberties, yet a Labour Party of the 21st century were prepared to meekly abstain to more draconian measures being imposed on the people.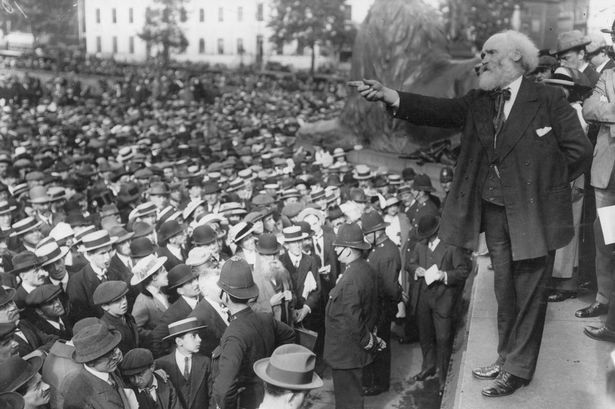 What is 'The Police, Crime, Sentencing and Courts Bill' and why worry?
The Police, Crime, Sentencing and Courts Bill, due to be debated in the Commons tomorrow, would give powers to the police to impose conditions on protests which are "noisy" enough to cause "intimidation or serious unease" – or which have an "impact" on the local community, covering all instances of protesting they are a staggering assault on our right to protest as well as an attack on other fundamental rights.
Critics say the law gives police the power to stop solo protests.
It would also expand the "controlled area" around Parliament where some protest activities are banned.
And it would make it an offence to "intentionally or recklessly" commit an act which could cause "serious annoyance" – punishable by up to 10 years in prison.
The coronavirus pandemic has had an unprecedented impact on our ability to take to the streets. Just a week ago police shut down nurses' protest over NHS pay rise in Manchester city centre Health workers organised the demonstration in response to the government's proposed 1 per cent pay rise for NHS workers. Yet the small, peaceful rally was halted by over a dozen officers from Greater Manchester Police.
An NHS nurse Karen Reissmann, 61, insists the protest was "safe" images and video of the protest would seem to back up her statement, yet she was slapped with a £10,000 fine for organising a protest over a 1% pay rise says she was "flabbergasted" and will appeal the penalty.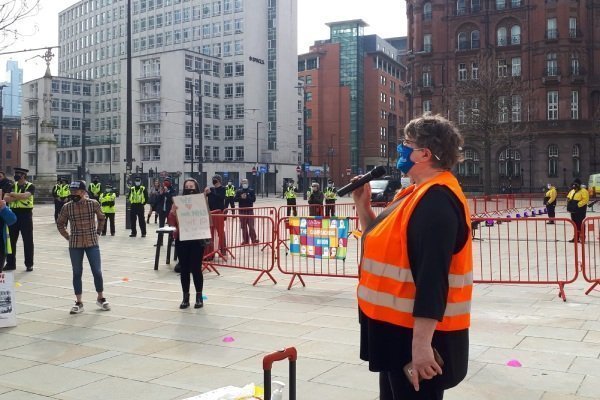 Karen Reissmann, 61, told the Mirror that Sunday's protest in Manchester city centre's St Peter's Square was "safe" and those who took part in the gathering were socially distanced and wearing masks.
"This isn't about safety, this is about the government trying to stamp down on protest which I think is a dying shame."
But Greater Manchester Police (GMP) deemed it to be an illegal gathering under England's current coronavirus lockdown rules and issued a penalty introduced by Home Secretary Priti Patel.
History provides an especially sharp rejoinder to those who doubt the sustained power of protest
For centuries, on the right and the left alike, it has been an article of faith that, in moments of sharp civic discontent, you and I and everyone we know can take to the streets, demanding change. Our society has been formed on the right to protest from the Magna Carter to the Chartist the working classes have come together in common cause to protest and bring about change.
Without protest the Labour movement would never have existed nether the right to vote for men or women.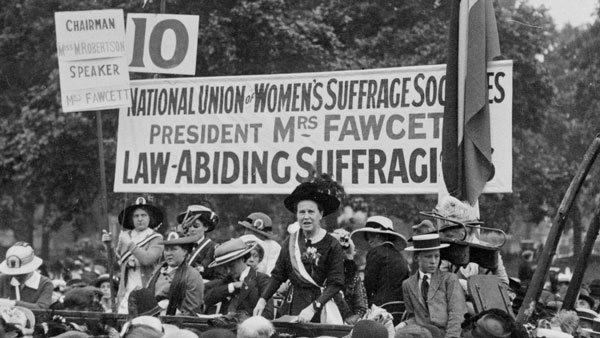 In Parliament Square today demonstrators have gathered before falling silent to remember Sarah before chants of "kill the bill" broke out. This refers to the Police, Crime, Sentencing and Courts Bill, due to be debated in the Commons tomorrow, which would give powers to the police to impose conditions on protests which are "noisy" enough to cause "intimidation or serious unease" – or which have an "impact" on the local community.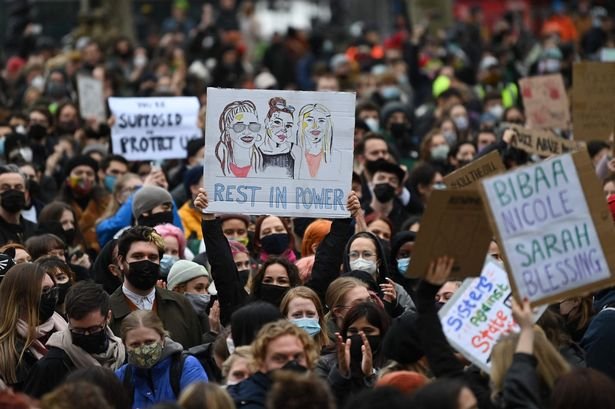 Civil liberties groups call police plans for demos an 'assault' on right to protest
Now the Home Office is busy preparing, in readiness for when public health restrictions start to ease, to make sweeping changes to public order legislation that will give the police extra powers to restrict future protests.
The Police, Crime, Sentencing and Courts Bill includes plans to "strengthen police powers to tackle non-violent protests that have a significant disruptive effect on the public or on access to Parliament".
Civil liberties campaigners have warned of a "staggering assault" on the right to protest, as police detailed how they would enforce controversial government proposals to restrict demonstrations.
Thursday, Her Majesty's Inspectorate of Constabulary and Fire and Rescue Services (HMICFRS) published its plans for the future of policing protests, two days after the government announced proposed new laws granting more powers to officers and the home secretary.
Among other things, the police, crime, sentencing and courts bill will give Priti Patel powers to create laws to define "serious disruption" to communities and organisations, which police can then rely on to impose conditions on protests.
The HMICFRS report, ordered by Patel following Extinction Rebellion (XR) and Black Lives Matter (BLM) protests, outlines a "need to develop" covert intelligence gathering methods and an expectation of increased use of facial recognition technology, despite a court of appeal ruling last year that its use in south Wales breached privacy rights and broke equalities law.
The report also supports expanding stop and search "to prevent serious disruption caused by protests", amid concerns over discriminatory use of the power.
Emmanuelle Andrews, policy and campaigns officer at Liberty, said: "These plans are a staggering assault on our right to protest as well as an attack on other fundamental rights.
"Police already have extensive powers to restrict protests, and frequently go beyond them even though it is their duty to facilitate the exercise of this right.
"We are still in the grip of a pandemic that has changed all our lives, handed enormous powers to the government and dramatically restricted our protest rights. The proposals in the policing bill are an opportunistic bid from the government to permanently erode our rights.
"We must reject the politics of division that the government is exploiting through this bill, and protect each other and our ability to stand up to power."
The bill also allows for police to impose conditions such as start and finish times and maximum noise levels on static protests – powers officers already have in relation to marches.
But the HMICFRS wants the rules to be even more closely aligned with those for marches, by forcing organisers of static protests to provide advance notice of their plans and enabling police to ban assemblies, with the consent of the home secretary, if the imposition of conditions would not be sufficient to prevent serious public disorder.
Kevin Blowe, campaigns coordinator of the police monitoring group Netpol, criticised the report as "alarming and illiberal" and "essentially a series of recommendations on how you can massively expand surveillance on protest movements at a time when the government has decided that it's going to crack down on those protests".
The report is the first to feature the term "aggravated activists" instead of "domestic extremists", the use of which Netpol campaigned against for almost a decade. It defines aggravated activists as "those who commit protest-related crime or unlawful behaviour. The most frequent level of aggravated activism associated with protests is low."
Alanna Byrne, of XR, said similar labels were applied in the past to other groups "on the right side of history", adding: "Priti Patel can try and make the UK a protest-free zone but it's clear that the government is not going to do the right thing without protesters holding them to account so we don't plan on stopping anytime soon."
Announcing the bill, the Home Office said the new laws would "enable police to better tackle unauthorised encampments, and safely manage protests where they threaten public order or stop people from getting on with their daily lives".
Matt Parr, from HMICFRS, said: "The right to gather and express our views is fundamental to our democracy. But this is not an absolute right. The police need to strike the correct balance between the rights of protesters and the rights of others, such as local residents and businesses.
"We found that the police too often do not find the balance between protecting the rights of the protesters and preventing excessive disruption to daily life, which even peaceful protest can sometimes cause."
Human rights lawyer Aamer Anwar told Swarbrick on Sunday the proposed bill is "the most draconian piece of legislation in British legal history, that will effectively outlaw peaceful protest".
Highlighting the clause in the bill that targets protests that cause "serious annoyance" Mr Anwar added: "What do they think protest is about? How did women get the right to protest without the right to cause serious annoyance?
"The very fact that it could be noise levels, somebody being interrupted – well we have had protests for a number of years, many of the rights that this country prides itself on, as a result of direct protest.
"This is a fundamental attack on our human rights… This effectively gives the power – lock, stock and barrel – to the police, to the likes of the Metropolitan Police, to do what they did yesterday."
Support Labour Heartlands
Help Us Sustain Ad-Free Journalism
Sorry, I Need To Put Out the Begging Bowl
Independent Journalism Needs You
Our unwavering dedication is to provide you with unbiased news, diverse perspectives, and insightful opinions. We're on a mission to ensure that those in positions of power are held accountable for their actions, but we can't do it alone. Labour Heartlands is primarily funded by me, Paul Knaggs, and by the generous contributions of readers like you. Your donations keep us going and help us uphold the principles of independent journalism. Join us in our quest for truth, transparency, and accountability – donate today and be a part of our mission!
Like everyone else, we're facing challenges, and we need your help to stay online and continue providing crucial journalism. Every contribution, no matter how small, goes a long way in helping us thrive. By becoming one of our donors, you become a vital part of our mission to uncover the truth and uphold the values of democracy.
While we maintain our independence from political affiliations, we stand united against corruption, injustice, and the erosion of free speech, truth and democracy. We believe in the power of accurate information in a democracy, and we consider facts non-negotiable.
Your support, no matter the amount, can make a significant impact. Together, we can make a difference and continue our journey toward a more informed and just society.
Thank you for supporting Labour Heartlands
Just click the donate button below