"Others will tell you the truth!"
Remaining part of the EU is will not stop far-right, they have become the establishment and it is worrying!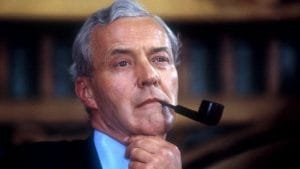 "Every generation must fight the same battles again and again. There's no final victory and there's no final defeat"
– Tony Benn
Germany's Far-Right AfD Party Now Polls Second.
The rise of the Far Right across Europe!
In last September's elections, In Germany watched the AfD became the first far-right party to win seats in the Bundestag in more than half a century, becoming the official opposition to Merkel's ruling "grand coalition" of conservatives and social democrats. Although — or precisely because — the AfD is treated as a pariah in the legislature, its support is growing among German voters.
The AfD was listed as the country's second most popular party in a recent poll, with 18 percent support, beating the mainstream Social Democratic Party into third place, albeit by just a single point.
It is the latest sign that many citizens are drawn to a populist movement that is reshaping politics in Germany, a trend that's playing out in Europe and elsewhere. AfD politicians are regularly accused of extremism and don't shy from the type of nationalist rhetoric that mainstream German politicians largely have shunned since World War II. After launching in 2013, Alternative for Germany has grown powerful by focusing especially on the public's fears and frustrations over the country taking in record numbers of migrants and refugees in recent years.
"Political helplessness"
AfD's spokesman Jörg Meuthen believes his party is in touch with German society: "On the crucial issues of our time, the views of the majority of the population coincide with ours. That drives these people to us," he said.
Accusations that the party's members are right-wing radicals or a danger to democracy are "an expression of political helplessness" by mainstream politicians, he says.
Meuthen, an economist who also serves as a German member of European Parliament
The co-leader of Germany's far-right AfD says his party will use European elections to unite populists across the continent. Jörg Meuthen said the party's key concern will be getting "migration chaos under control."
The AfD has opposition to the EU's migration and refugee policies in common with other Euroskeptic parties, but the party supports a free-market Europe and wants to exit the euro. "The National Front is too much of a left party," Meuthen said, referring to party just rechristened as National Rally.
More broadly though, he wants Germany to remain within a reformed EU. "It's the question of revolution or reforming, and my position is to try to make a better and smaller European Union but not to kill it," he said. "We must be clear that the EU, if you do it right, has a lot of advantages for its members."
For all the talk of increased numbers and new alliances though, there are question marks over whether the Eurosceptics are capable of forming a single coherent parliamentary force. As well as policy differences, the AfD considers the National Rally an anti-Semitic group and they have refused to work together in the past.
There is no love lost between the two parties. "They consider us like racist and anti-Semites," said Bernard Monod, another member of the National Rally. "But we are patriots before anything else."
Most fundamentally, De Marcilly said what divides the different populist groups, including the AfD and the National Rally, is their vision of the euro. Forging a common position on that and other issues could prove key.
"They will have to make concrete proposals, while today their DNA is criticism," he said. "Are they going to be Eurosceptic or Europhobic?"
German AfD scheme allows kids to tell on their teachers
Reflections of the past.
The far-right Alternative for Germany has provoked outrage by expanding an internet portal for schoolchildren to inform on teachers who criticise the party, an initiative that opponents have described as a "platform for denunciation".
The AfD, which often complains that Germany's political, media and educational elite has a bias against it, has operated such a platform in Hamburg since last year and has now expanded it to the big southern state of Baden-Württemberg.
There are plans to roll it out across eight more states. Götz Frömming, the AfD's spokesman on education, said the idea arose after pupils and their parents sent the party teaching materials "in which the AfD was presented in a one-sided and negative way". Schools should be "a neutral place where pupils can freely form their own opinion", he said. But many in Berlin have been appalled by the websites, which have evoked parallels with Hitler's Third Reich and the mass surveillance practised by the East German Stasi security service.
Germany's far-right AfD wants to set up online portals across the country where schoolchildren can denounce teachers who speak against the party. Critics say the measure is a step in the direction of "totalitarianism."
'Frightening development'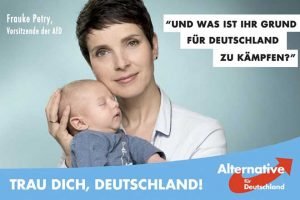 Teachers groups and politicians from other parties have spoken out against the idea.
"They are organizing open denunciation — these are all building blocks toward totalitarianism," said Winfried Kretschmann, state premier of Baden-Württemberg.
The German Education Union (GEW) and the German Teachers Association — the country's biggest teachers' union — also voiced opposition to the plan.
"It's to be expected that a party that wants to ostracize dissenters is now creating platforms to denounce people who have different opinions," GEW board member Ilka Hoffmann told the Funke newspaper group. "Teachers should be scared. This is a frightening development."
German Teachers Association President Heinz-Peter Meidinger called the scheme "an attempt to exploit children and young people and to instigate denunciation."
Read more: AfD says German state, media favor the left — do they?
History is soon forgot!
"Every generation must fight the same battles again and again.
There's no final victory and there's no final defeat"– Tony Benn
Support Labour Heartlands
Help Us Sustain Ad-Free Journalism
Sorry, I Need To Put Out the Begging Bowl
Independent Journalism Needs You
Our unwavering dedication is to provide you with unbiased news, diverse perspectives, and insightful opinions. We're on a mission to ensure that those in positions of power are held accountable for their actions, but we can't do it alone. Labour Heartlands is primarily funded by me, Paul Knaggs, and by the generous contributions of readers like you. Your donations keep us going and help us uphold the principles of independent journalism. Join us in our quest for truth, transparency, and accountability – donate today and be a part of our mission!
Like everyone else, we're facing challenges, and we need your help to stay online and continue providing crucial journalism. Every contribution, no matter how small, goes a long way in helping us thrive. By becoming one of our donors, you become a vital part of our mission to uncover the truth and uphold the values of democracy.
While we maintain our independence from political affiliations, we stand united against corruption, injustice, and the erosion of free speech, truth and democracy. We believe in the power of accurate information in a democracy, and we consider facts non-negotiable.
Your support, no matter the amount, can make a significant impact. Together, we can make a difference and continue our journey toward a more informed and just society.
Thank you for supporting Labour Heartlands
Just click the donate button below