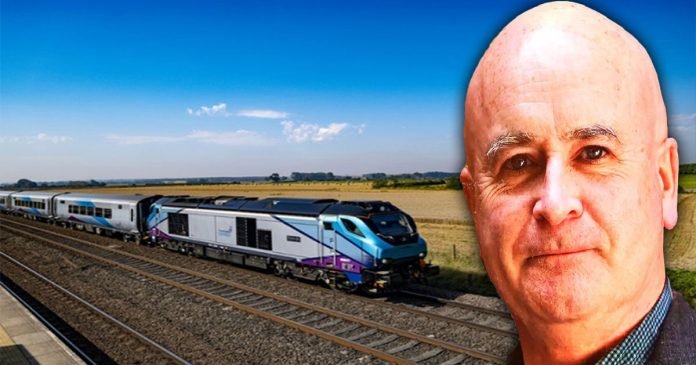 TransPennine Express to be brought under government control due to 'continuous cancellations'
The Transport Secretary has today (11 May 2023) announced he will not renew or extend Transpennine Express's (TPE) contract at the end of the month. This will bring the company into operator of last resort (OLR) from 28 May 2023.
The decision follows months of significant disruption and regular cancellations across Transpennine Express's network, which has resulted in a considerable decline in confidence for passengers who rely on the trains to get to work, visit family and friends and go about their daily lives.
Recent data showed that TransPennine Express had cancelled one in six services during March. The blame for the disruption has been laid at the feet of drivers, a backlog of training and the need to reform working practices.
RAIL union RMT has welcomed the move today to strip the Transpennine Express franchise from rail privateer First Group and bringing it into the government's operator of last resort which is already running three other rail contracts.
RMT general secretary Mick Lynch said that it was absolutely right not to renew or extend Transpennine Express's contract which was something the union has long campaigned for.
"First should now also lose its failed Avanti West Coast contract as part a return of all our railways to public ownership.
"With other parts of our railway already nationalised this decision should now mark the beginning of end for rail privatisation which has brought nothing but chaos for passengers.
"However, it is disappointing to hear Transport Secretary Mark Harper saying that he intends to return TPE to the private sector despite the shambles the service has become," he said.
Support Labour Heartlands
PLEASE HELP US KEEP GOING AD-FREE
This is a "Pay as You Feel" website.
Hey there! Thanks for stopping by. If you've enjoyed reading the articles on Labour Heartlands so far, We would be incredibly grateful if you could consider making a small donation. Labour Heathlands is not your typical news outlet. We are not here to simply regurgitate the daily news cycle, that's for the rest of them. Our focus is on delving deeper, uncovering the untold stories and shedding light on the issues that the mainstream media chooses to ignore.
Our unwavering commitment to journalistic integrity means that we are not influenced by any external forces. We are not beholden to PR companies, advertisers or press barons, and we refuse to let anyone dictate what we report on. Our editorial independence is sacrosanct, and our only allegiance is to the truth.
While we do not align ourselves with any particular political party, we stand firmly against corruption, injustice and the erosion of truth and the rule of law. We believe that accurate information is the lifeblood of a democracy and that facts are not up for debate.
Once again, thank you for your support – We truly couldn't do this without you!
PLEASE HELP US KEEP GOING AD-FREE