"Propaganda is to a democracy what the bludgeon is to a totalitarian state." ― Noam Chomsky
In our society which is submerged in a proliferation of information: how do people assimilate the truth? How do people know which narratives to believe? and which are nothing more than 'Fake News'? Whilst print media has a long history of influencing public perceptions, through the narratives that they tell. Media in this technological age is even more guilty of censorship and keeping a plethora of information out of the public domain.
Social media has allowed for information to be circulated faster and wider than was ever imaginable, raising questions about the reliability of such narratives. The rate that information is passed on, through social media and mainstream media (MSM) sources, barely allows for any credible fact-checking to occur. Split second decisions, often based on the opinions or instincts of media editors themselves, dictate the information that people get to hear about; as well as deciding what information is subject to censorship.
However, media's circular relationship with their readership, which feeds on and off people's worst fears about the society in which they live; is also guilty of distracting people through emotive narrations.
This relationship gives the media immense power and responsibility over how perceptions of truth are managed and controlled. In which society is manipulated into thinking that corruption and lies can be justified or swept away, whilst whistleblowing on those corrupt practices is positioned as a criminal offence. Yet, media narratives are undoubtedly created to distract people from the real issues, that should concern them more. Such media tactics that are in allegiance with political powers, designed to divide and conquer.
"Fake news is the enemy of the people" (Trump, 2016)
Although it would be folly to fully agree with the ramblings of former President Trump, it is clear to see that fake news is something that does exist. Just maybe not in the way that Trump was proposing. Whilst he used the term, as a form of political propaganda, to wage war on any media criticism of him; it does pose the question of how much people can trust media narratives? The fantastic 2021 film 'Don't look Up' cleverly depicts all the distractionary techniques used by media to divert people away from knowing the truth.
Whilst people are so busy not looking up, they fail to notice the awful reality that the media is desperately distracting them from. Those shouting for people to wake up, get labelled conspiracy theorists, right up until the truth can no longer be hidden from plain sight. Yet, in these Pandemic times, it is difficult to sift the truth from all the scary theories of 'new world order' that are propelled around at a faster rate than they can be taken down.
These conspiracy theorists are preying on the same societal fears, that MSM has been guilty of for considerably longer. Media deploys a clever propaganda trick, designed to manipulate the masses (and it works). Manipulation which has successfully resulted in controlling the perceptions people have. Allowing MSM to demonise one narrative, through discrediting the reliability of information; whilst simultaneously promoting another conflicting narrative with a wealth of convincing experts to support it. And whilst no one should fully distrust the scientific evidence, which experts should people listen to? and who gets to be dismissed as untrustworthy? Or accused of spreading misinformation.
"Trump's primary use of Twitter has been to spread propaganda and manipulate public opinion," (Sam Woolley, director for propaganda research at the University of Texas at Austin's Centre for Media Engagement, 2021).
Thus, it becomes very easy for politicians to now deflect any negative media, by simply asking people to trust them and not the media narratives. Yet, following Trump's electoral defeat, media has used his mantra of fake news, to discredit the information he put out on Twitter. Isn't this like the pot calling the kettle black? It seems like Trump has opened quite a can of worms, and raised, into the social subconsciousness, questions of whether MSM is really acting in the interests of its readers; or whether there might be something more sinister going on?
"There are no facts, only interpretations" (Friedrich Nietzsche, 1886).
The controversial case of Julian Assange has further added to people's distrust in political authority. Assange has been accused and convicted on charges of espionage; and has recently received the high court's decision that he can be extradited to the US. Campaigners of Assange, who have support from groups such as Amnesty International, have argued fervently that he is only guilty of exposing the truth; and that his case is a disgrace to political and social integrity.
"It is a damning indictment that nearly twenty years on, virtually no one responsible for alleged US war crimes committed in the course of the Afghanistan and Iraq wars has been held accountable, let alone prosecuted, and yet a publisher who exposed such crimes is potentially facing a lifetime in jail" (Amnesty International, Oct '21).
MSM has been encouraged to distribute a narrative that criminalises Assange's whistleblowing activities, whilst sweeping away the corruption that his Wikileaks exposed. This protectionism of state secrets ultimately is reliant on the political illiteracy of a vast proportion of society. In which other narratives are set off simultaneously to distract people further from being concerned with learning the truth. This is something that is somewhat stark in the political climate which exists in Britain now. 'Don't look up' could easily be morphed into 'look at our disgrace of a Prime Minister'. What is it that people are being distracted from?
"Piffle poffle" (Boris Johnson, 2021).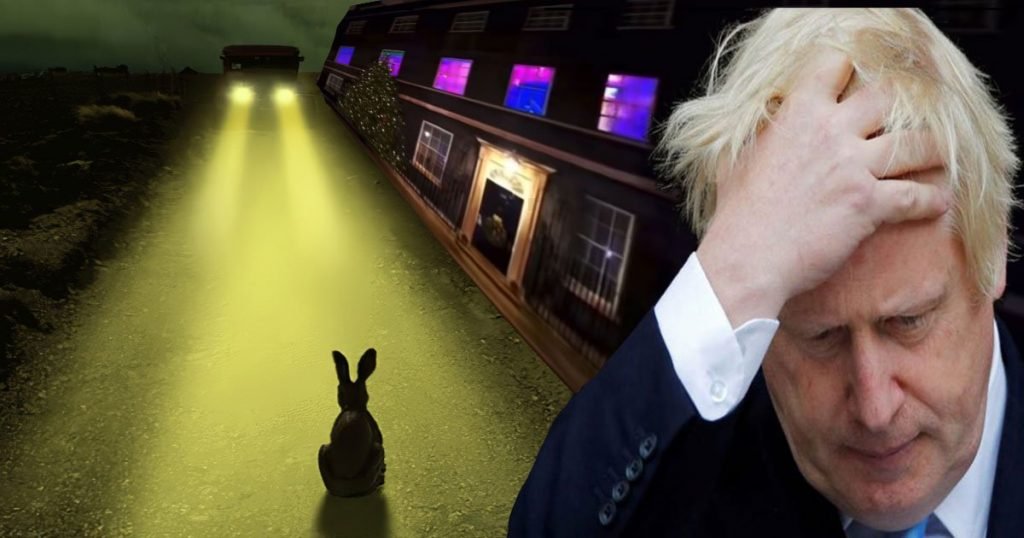 Ever since the end of 2021, media, in all its forms, has been full of accusations about government lockdown parties. Leaked information, that has further added to narratives of the corruption which exists within our government; positioning Boris Johnson as leading protagonist in many of these allegations. Yet, one must wonder at the timing of these leaks. MSM have lit a fuse, but what will the result be? A top Civil Servant's resignation? Akin to that of the former political aide, Allegra Stratton, who took the fall after previous damning party allegations came out.
Obviously, Boris Johnson will be eager to brush it all off, maybe by the "piffle poffle" phrase he used before; very similar to the non-sensical "Piffle, poffle, wiffle, waffle" phrase, that he used during Brexit negotiations. Something he undoubtedly does when he wants to make something look like a veritable storm in a teacup.
Will these latest allegations really prove to be the final nail in the coffin, forcing Boris Johnson to resign? Or will there be another narrative that will conveniently come along, to distract the masses and divert their attention elsewhere?
Yet really people's focus of attention should be on the bills that are working their way through Parliament. The Health and Social Care Bill and the Police and Crime Bill. Let's face it, the government, and our largely right-wing media, both know how politically illiterate most British people are; and they are unscrupulous enough to want to distract people away from the truth about these important bills that will soon be signed, sealed, and delivered into the public domain. Who knows what the future holds? But it is vital that people learn the art of critical thinking, to ensure that they are not easily distracted away from the issues that really matter; and to drag themselves away from emotive narratives designed at controlling their perception of society.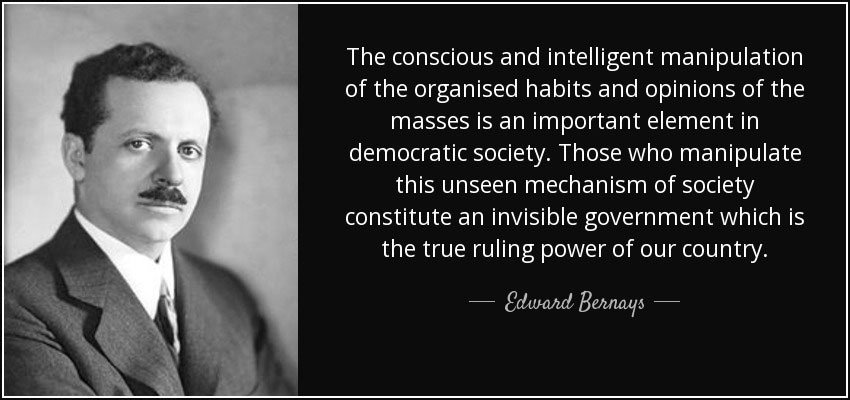 Yes, it is encouraging that conversations on social media, show that more and more people are beginning to question the narratives that they are told. However, it can be hoped that the Great British public do not forget all these stories of corruption, that they aren't persuaded to overlook the lies that this Tory government are guilty of; and most importantly that their awakening to the reality of this status quo, is reflected in any future General Election result.
Ultimately let's not forget that "In time of universal deceit- telling the truth is a revolutionary act" (Unknown). Yet, humanity will merely slip further into a cesspool of immorality, the more it attempts to avoid the truth. However, it is important to consider the origins and trustworthiness of such truths, or as Mark Twain said "If you don't read the newspaper, you're informed. If you read the newspaper, you're mis-informed".
Our guest author is Karen Burns Recently graduated from Warwick University, with a degree in Social Studies. Karen Lives in Coventry. An aspiring writer, who is passionate about politics (especially left wing socialist politics).
Support Labour Heartlands
PLEASE HELP US KEEP GOING AD-FREE
HELP US GROW.
This is a "Pay as You Feel" website.
This blog has no source of state, corporate or institutional finance whatsoever. It runs entirely on voluntary subscriptions from its readers – many of whom do not necessarily agree with every article, but welcome the alternative voice, insider information and debate.
You can have access to all of our online work for free. However if you want to support what we do, you could make a small donation to help us keep writing and staying ad-free. The choice is entirely yours.