Can resistance through petitions make a difference or will it be a summer of protest?
A mass petition with over 600,000 signatures was delivered to the Government today, demonstrating the strength of public pushback to the Police, Crime, Sentencing and Courts Bill (the Policing Bill).
The landmark mass petition was coordinated between human rights groups, environmentalists, Gypsy, Roma and Traveller advocates and other charities, gaining 580,000 signatories.
Representatives from this broad coalition of organisations delivered the petition today to the Home Secretary and Justice Secretary, ahead of MPs preparing for the Report stage of the Bill, which also starts today (Monday 5 July). This follows over 30,000 people writing directly to the Prime Minister to object to the Bill, in an action run by Amnesty UK.
The groups involved in organising the petition include:
38 Degrees
350.org
Friends of the Earth
Global Justice Now
Greenpeace
Liberty
SumOfUs
Tipping Point
Since it was officially tabled earlier this year, the Policing Bill has caused widespread outrage and the petition is the latest sign of a groundswell of objection to the Government's dangerous proposals, including:
While the Bill covers a broad range of issues, three key areas have concerned human rights campaigners.
These include new police powers which would threaten the right to protest for everyone, including restrictions on noise, "nuisance" and locations of protests.
The right to protest is fundamental to a free and fair society. It's a right we have fought long and hard for. Without the right to protest, accountability and freedom suffers.
A New Policing Bill
The Government's proposed 'Police Crackdown Bill' gets the balance dangerously wrong. Such an enormous and unprecedented extension of policing powers would put too much power in the hands of the state, to effectively ban peaceful protests should they see fit. Recent uses of excessive force by the police highlight precisely why Parliament must not grant further powers.
The police already have powers to prevent public assemblies from causing serious harm. This Bill does something entirely different – it cracks down on explicitly nonviolent dissent.
There are also proposals to increase stop and search powers and a "prevent style" duty on knife crime which Liberty has warned will increase profiling and discriminatory policing of people of colour.
For some the Bill is not just a crackdown – it represents an existential threat. If passed it could criminalise the entire way of life of Gypsy and Traveller communities. Campaigners from these communities are launching a summer-long campaign on 7July at the Drive 2 Survive demonstration in Parliament Square. MPs and campaigners will speak out against the Bill at a major demonstration against this threat to the way of life of nomadic communities.
Liberty Director Gracie Bradley said:
"No matter where we come from or what we believe, we all want to know we can speak out against injustice, to live life freely, as we choose, without fear of oppressive state surveillance and discrimination. Those in power want to take this away from all of us.
"Opposition to the Government's dangerous proposals is growing in strength as people begin to understand how much this legislation would undermine fundamental rights. Those in power must listen to the chorus of opposition they are facing and scrap these plans."
Jake Bowers, co-chair of the Drive 2 Survive campaign, said:
"The Policing Bill is the single biggest threat to the traditional way of life of Romany Gypsies and Irish Travellers in our lifetime. Our communities have unified to fight the bill, but we still need help to stop it.
"We will peacefully gather in Parliament Square to launch a Summer of Discontent against the Bill and its intention to completely outlaw nomadic Gypsy and Traveller culture across the UK. Our communities and our allies will show the Government that they cannot simply ban our culture and our way of life, and these proposals must be scrapped."
Widespread protests expected in 'summer of dissent' at oppressive Bill
Protest groups have stressed that amending the Bill is not enough and are calling for it to be scrapped entirely.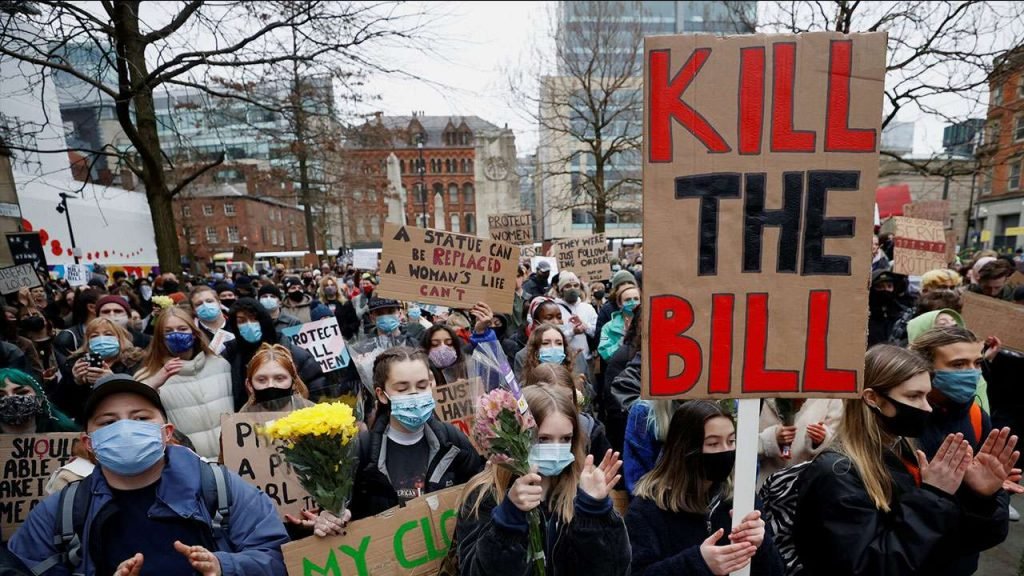 The government could face several defeats over the legislation with MPs set to challenge some of the most controversial parts at the Bill's report stage and third reading.
Lib Dem MP Alistair Carmichael is seeking to throw out the entire "public order" section of the Bill which seeks to give police powers to impose conditions including noise limits on protests and introduces new offences to criminalise peaceful protesters.
A cross-party amendment by human rights committee chairwoman Harriet Harman would confirm "an express statutory right to protest."
Labour MP Ian Byrne is seeking to throw out measures criminalising trespass, a move campaigners warn would threaten to destroy Travellers' way of life.
Other amendments tabled by Labour MP Bell Ribeiro-Addy call for a review into the use of stop and search and an inquiry into how black and ethnic minorities are treated by the criminal justice system.
Ahead of the debate, Ms Ribeiro-Addy said she had tabled the two clauses due to the "the persistence of heavy-handed policing through the pandemic and our communities' disproportionate suffering at every stage of the justice system."
Labour also wants to create new criminal offences for assaulting retail workers in a bid to protect shopkeepers against escalating levels of violence and abuse.
It's understood that most of the proposed amendments will be thrown out by the Speaker, with four issues expected to be put forward for a vote.
Support Labour Heartlands
PLEASE HELP US KEEP GOING AD-FREE
HELP US GROW.
This is a "Pay as You Feel" website.
This blog has no source of state, corporate or institutional finance whatsoever. It runs entirely on voluntary subscriptions from its readers – many of whom do not necessarily agree with every article, but welcome the alternative voice, insider information and debate.
You can have access to all of our online work for free. However if you want to support what we do, you could make a small donation to help us keep writing and staying ad-free. The choice is entirely yours.