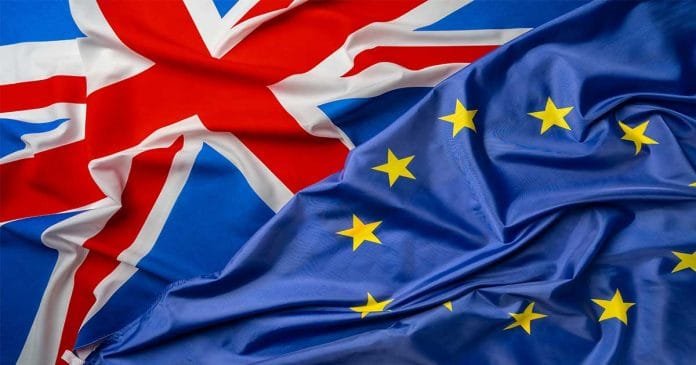 EU REMAINERS ARE PLAYING WITH DEMOCRACY
Over the past few summers the British left have protested on the streets in various numbers in various cities and towns across the UK most notably in Manchester and London. The causes have been worthy and just.
Austerity has unjustly targeted the poorest in society and if it wasn't for government U-turns it would have also targeted the working poor yet the Government has had to U-turn on several policies including tax credits cuts, cuts to personal independence payments and ESA amongst other things. The Conservatives didn't U-turn out of the goodness of their hearts, they did that because of people power and because we had an opposition that took them to task in parliament. That was democracy in action. It worked. If you stood with the People's Assembly or UK Uncut or any one of the numerous other protest groups including the likes of Occupy and you're thinking of voting remain, your protests will mean very little in the future. Their impact will be negligible to zero.
When any government over steps it's mark the people do speak out. A British people will never allow a government to go beyond what they think is acceptable. There is no danger that Britain will become an authoritarian totalitarian state, so why is there this claim from some on the left that a Brexit or Lexit from the EU will result in hardship and an ever more draconian Conservative party under the leadership of Boris Johnson. For many, this appears to be an overriding concern.
Remainers though appear to be gambling with democracy and indeed playing with it like a toy. If democracy is worth anything, it's worth respecting. If the people choose the Conservatives in an election then more fool the left for not making their case well enough. Of course the left will cite unfairness in the voting system or boundary changes but then it's up to us to instil some more democracy, not run away from it into the hands of a doting parent that is the EU, crying that our big brother has been mean to us. Like most parents they will comfort us but insist within their own minds that the kid will need to grow a pair sooner or later and stand up for itself. The EU is that very parent, comforting us, keeping us safe and protected with promises of rights and jobs and other such things.. but knowing full well that when we grow up we will be thrust into adulthood, demanding we take what life has to throw at us in the form of dictats, policies, debt, trade deals and more, whether we like it or not. At which point we will realise that we may have escaped big brother, but we won't haven't escaped the reality of life.
The EU at its heart calls for ever closer Union, something Cameron has claimed he managed to prevent with his 'EU deal'. Don't believe a word of it, the very essence of the EU states that ever closer political and monetary union is key to its success. If anyone tells you that the end goal is not a single federal union they are simply hoping that it isn't, not believing it isn't. At the heart of the EU is trade deals and financial stability, a strong balanced economy. Haven't we heard that somewhere before Mr Osborne?
To think that when implemented the Union would not have at its heart the interests of big business, corporations and big banks at the expense of the people is nothing short of delusional except it will be worse than we have now. Capitalism thrives on a bigger market place and a closer Union will make it easier for capitalism to spread its tentacles. If you're wondering what capitalism and a 'balanced economy' looks like, you only have to look to Greece and Spain for two stark examples. The Greeks have had 50% unemployment rates and are selling off everything to pay down the debts to the financial institutions. How do you think they feel the EU has been for Socialism? Do you think they see the EU as beneficial to the people? With the EU at the helm and demanding ever closer Union there will come a point when protesting on the street or being in political opposition will no longer be an effective tool for democracy as the only people who will be able to make the decisions will be hundreds if not thousands of miles away somewhere in the continent in powerfully protected buildings. What then for democracy?
As for justice and social mobility what about immigration? Lexiters do not concern themselves with immigration, that's not their argument, in fact Lexiters support free movement and immigration as much as Remainers. What Lexiters see though is twofold.
Free movement is wonderful if you can get it, indeed if you can even afford to, but what happens if you're a refugee or migrant outside of the European Union? Generally it's harder to get into Europe and stay there if you're from outside the EU due to preferential treatment of Europeans. We are a gated community. The Syria crisis saw Europe's biggest test in dealing with refugees and whilst there were some wonderful stories from the help that was given by some countries we quickly learnt that some European nations were further to the right than we imagined, no sooner had the barbed wire gone up around Europe and the police beatings of refugees stopped the far right political parties across Europe were gaining ground. Austria narrowly missed out on electing a far right government just days ago. On top of all this the EU paid Turkey €3 Billion to stop refugees at its borders and Turkey duly took the money and sent some refugees back to the war zones and detained the rest before striking a new deal worth another €3 Billion. It's worth noting that within EU documents on the official aims of the European Union one of them is to protect European cultural heritage. Doesn't sound very worldly to us. What would you derive from this 'aim' if those words were uttered by a Member of the BNP?
Finally I wanted to touch on the issue of Jeremy Corbyn and before I write further you should know this blog is a Corbyn supporter and this writer intends to vote for Corbyn in 2020.
Bring up the issue of Jeremys stance on the EU with a Remainer and you will be met with disdain. How could Jeremy lie about his position? Jeremy just simply changed his mind, nothing more, nothing less. In fact some say he has always been for remaining. This though fails to take into account the evidence against all of that. When deciding if something is true or not the usual course of action is to weigh up the evidence and come to a conclusion based on what's presented! That's clearly not what a lot of Corbyn supporters are doing.
Imagine the scenario where Corbyn backs Brexit. The PLP who are still intent on implementing a coup would have hit the roof. Most of the PLP are clearly for remain and having a leader that takes the party to an official stance of Brexit would have perhaps been the final nail in the coffin for Corbyn where the PLP are concerned. What if Corbyn had gone Brexit? Many people who support Corbyn would now no longer be a remainer, they would now be Lexiters. How do I know this? Because a common response from many Corbyn supporters is "if Corbyn says we should remain then I trust him" so by default we can assume that many would be Lexiters if Corbyn had gone with Brexit.
Some have asked why Corbyn hasn't come out and said all this himself. Political Suicide. It's not something Corbyn wants to do. Why on earth would he say anything?
Corbyn has persistently voted against the EU or abstained on votes. He voted against precious treaties taking the EU to ever closer Union. Corbyn has been highly critical of the EU at every turn. Several reports from various sources including the Financial Times have cited a deal between Corbyn and his front benchers where they would only serve him on the front bench if he committed to remain. A separate report cites a letter sent to Corbyn by the remain camp of the PLP prior to the Labour leadership election ballots going out demanding he make his EU position clear. On top of all this his closest family member his brother also believes Jeremy would have voted to Brexit if he had been PM at this moment in time.
Individually, any of those points could be written off but when taken in their collective entirety what other conclusion can you draw on Corbyn's true feelings on the EU. In essence it's likely Corbyn will breathe a sigh of relief if there is a Brexit because he will have got his preference without giving the PLP and excuse to step up their attacks on him. It's also worth pointing out that if you think staying in Europe will restrict what Cameron can do to the British electorate, it will have the same effect if Corbyn becomes PM in 2020.
Yes, we can always remain now and if and when Corbyn becomes PM in 2020 we can always revisit the question of a Brexit again. Can we? By the time that idea even gets off the ground it will be well into a Corbyn government and be a huge distraction for what should be a radical premiership. Even if we did reconsider exiting under a Corbyn government then it's us who is playing games with democracy to benefit our side of the political debate and that seems undemocratic in itself. We can't have it both ways.
Article By Rob Ellison Read More.
Support Labour Heartlands
WAIT! BEFORE YOU GO
PLEASE HELP US KEEP GOING AD-FREE
This is a "Pay as You Feel" website.
Your support for Labour Heartlands is greatly appreciated. As an independent nonprofit news outlet, we rely on our members to hold the powerful accountable. Our kind of reporting is essential to democracy, but it is not easy, cheap, or profitable.
To continue providing impactful journalism, we need your help. It's getting really hard for us all. Becoming one of our donors. It's simple and doesn't have to cost a lot. With as little as £2, £3, or £5 a month, you can support the journalism you rely on.
While we do not align ourselves with any particular political party, we stand firmly against corruption, injustice, and the erosion of truth and the rule of law. We believe that accurate information is the lifeblood of a democracy and that facts are not up for debate.
Your contribution, no matter how small, goes a long way in helping us continue our mission. Together, we can make a difference.
Thank you, The Labour Heartlands Team
PLEASE HELP US KEEP GOING AD-FREE