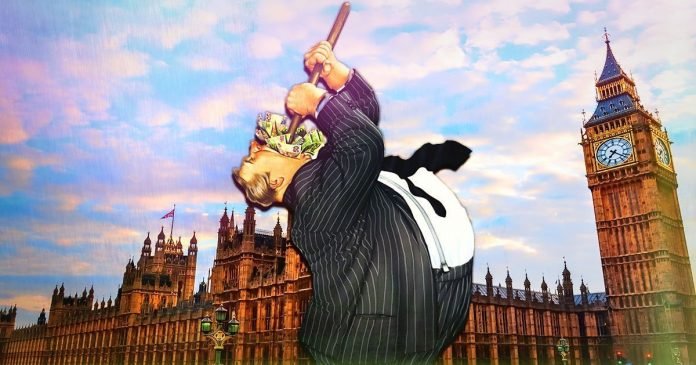 Plans to cap MPs' earnings from second jobs have been dropped months after the issue provoked a sleaze scandal that plunged Boris Johnson's government into crisis.
Last year amid the Owen Paterson and Jeffrey Cox scandals Boris Johnson was put under pressure eventually calling for a review of MPs' outside work last. At the time, the prime minister backed proposals to place "reasonable limits" on hours spent on other jobs.
The issue of MPs' second jobs was compounded in 2021 when the then-Conservative MP Owen Paterson was found to have broken lobbying rules.
It caused chaos in government and accusations of sleaze after No 10 attempted an overhaul of the standards system, which would have stopped Mr Paterson from being suspended from the Commons. He later resigned as an MP.
The furore led to increased scrutiny of the work MPs do outside of Parliament, with a lot of focus on former Attorney General Geoffrey Cox, who earned around £900,000 in 2020 through his work as a lawyer.
MPs later backed government plans to prevent them taking on certain jobs, with No 10 saying any outside role, paid or unpaid, should be "within reasonable limits" and not stop MPs fully serving their constituents.
At the time, Dominic Raab, the deputy prime minister, said the government would back reasonable limits on MPs' outside earnings, saying: "You could do it in one of two ways, you could do it by the amount or you could do it by the number of hours. We've asked the committee on standards to work up the detail by January. " Another minister, Anne-Marie Trevelyan, suggested that around 10-15 hours a week would be reasonable.
For many constituents 10-15 ours seems excessive, while they are doing their second jobs they are definitely not doing the very well paid job they were elected to do.
But Cabinet Office Minister Steve Barclay has now written to the Commons Standards Committee, saying the measure would not work.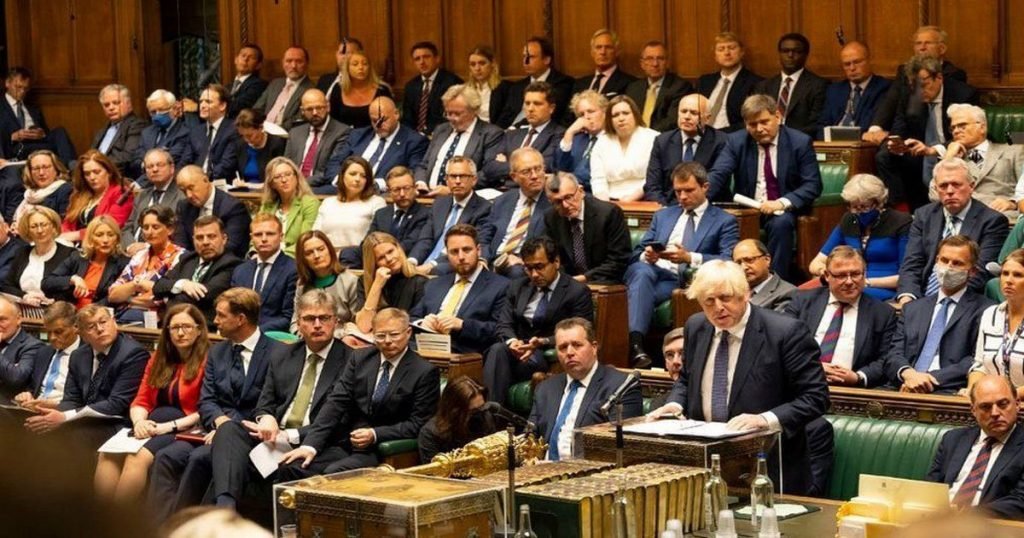 Sneak it in while all heads are turned East.
He added such a policy would "not necessarily serve to address recent concerns overpaid advocacy and the primary duty of MPs to serve their constituents".
Mr Barclay also questioned whether it would be "fair" to introduce a cap on outside earnings.
However, in the letter from Mr Barclay, the government now appears to have moved away from that pledge.
The minister reiterated the government's desire for a ban on MPs providing paid parliamentary advice, consultancy, or strategy services.
But while he acknowledged a time limit was considered "necessary" by some, he said it would be "impractical".
In a submission to the standards committee, first reported by the Guardian, Mr Barclay wrote: "It is the government's initial view that the imposition of fixed constraints such as time limits on the amount of time that members can spend on outside work would be impractical.
"The imposition of time limits would not necessarily serve to address recent concerns over paid advocacy and the primary duty of MPs to serve their constituents."
When it came to a cap on earnings, Mr Barclay also had his doubts, writing that such a rule "could serve to prohibit activities which do not bring undue influence to bear on the political system", such as writing books.
He said a long-serving MP "could inadvertently reach the 'ceiling' through earnings accrued over time", and he questioned, "whether it would be fair to subject that member to a standards investigation".
He added: "To avoid this issue would require a substantive earning threshold to be set such that it would not serve to prevent MPs from taking on outside work for which they were properly remunerated in line with salaries in that sector.
"The introduction of such an arbitrary cap, therefore, may not have the intended effect of ensuring that members prioritise their parliamentary duties and the needs of their constituents."
Support Labour Heartlands
Help Us Sustain Ad-Free Journalism
Sorry, I Need To Put Out the Begging Bowl
Independent Journalism Needs You
Our unwavering dedication is to provide you with unbiased news, diverse perspectives, and insightful opinions. We're on a mission to ensure that those in positions of power are held accountable for their actions, but we can't do it alone. Labour Heartlands is primarily funded by me, Paul Knaggs, and by the generous contributions of readers like you. Your donations keep us going and help us uphold the principles of independent journalism. Join us in our quest for truth, transparency, and accountability – donate today and be a part of our mission!
Like everyone else, we're facing challenges, and we need your help to stay online and continue providing crucial journalism. Every contribution, no matter how small, goes a long way in helping us thrive. By becoming one of our donors, you become a vital part of our mission to uncover the truth and uphold the values of democracy.
While we maintain our independence from political affiliations, we stand united against corruption, injustice, and the erosion of free speech, truth and democracy. We believe in the power of accurate information in a democracy, and we consider facts non-negotiable.
Your support, no matter the amount, can make a significant impact. Together, we can make a difference and continue our journey toward a more informed and just society.
Thank you for supporting Labour Heartlands
Just click the donate button below