The Sordid Truth: How the Powerful Protected a Monstrous Sex Offender
The tentacles of Jeffrey Epstein's depraved empire wound their way deep into the upper echelons of the global elite. As the latest revelations make clear, powerful institutions and individuals enabled the notorious sex offender right up until his demise. And few bear more shame in this regard than JPMorgan Chase, America's largest bank.
Despite his 2008 conviction for child prostitution, JPMorgan continued its lucrative relationship with Epstein for years. The bank only cut ties in 2013, and even then seemingly due to reputational concerns rather than moral outrage. Throughout the relationship, JPMorgan performed thousands of transactions totalling over $2 billion for Epstein and his associates.
Even more damning, JPMorgan allowed Epstein to make huge cash withdrawals of up to $80,000 a month without filing legally required reports. The bank effectively bankrolled his obsessive paedophilia by providing the means to pay his victims and sustain his ring of recruiters and enablers.
Top JPMorgan executives, including CEO Jamie Dimon, deny any knowledge of Epstein's activities. Yet emails clearly show senior figures like Jes Staley socialising with Epstein. It defies belief that such a high-profile client escaped scrutiny, especially after registering as a sex offender.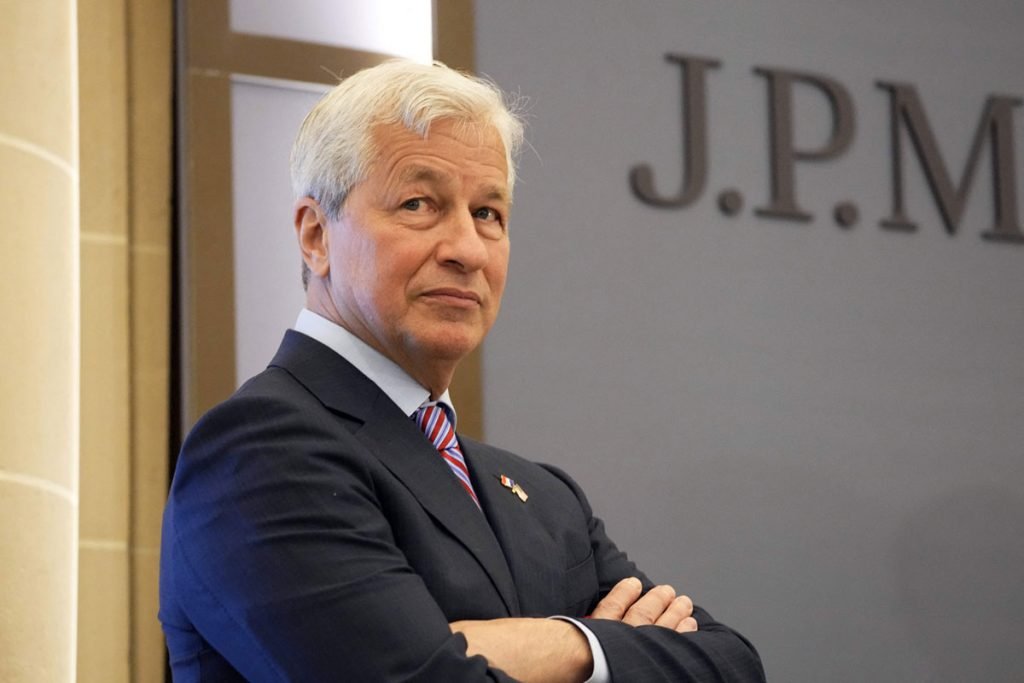 Epstein used his JPMorgan accounts to add a veneer of legitimacy to his affairs, leveraging his status as a valuable client. He reportedly referred wealthy associates to the bank, including Bill Gates, Sergey Brin and the Sultan of Dubai. JPMorgan appears to have protected its rainmaker despite his indefensible transgressions.
The bank only settled lawsuits with Epstein's victims once its top executives were deposed under oath. Rather than admit culpability, JPMorgan took the easy way out with a comparatively small $290 million settlement. The bank continues trying to distance itself from the scandal through platitudes about sympathising with victims.
The sordid saga of Jeffrey Epstein provides damning proof of the moral corruption gnawing away across the globe and at the heart of our establishment. Like one big eye-watering onion peeling back the layers of this appalling scandal, emerges a tawdry picture of a predatory sex offender using his wealth and connections to evade justice and satisfy his foul desires.
Yet Epstein thrived in elite circles, hobnobbing with royalty, business tycoons and senior politicians. Even after his conviction for child sex offences, he retained his status as a man of influence, surrounded by a gilded coterie of enablers and abettors.
Prince Andrew, that model of entitled dimwittedness, was chummy with Epstein even after his registration as a sex offender. Bill Clinton, who is no stranger to tawdry dalliances, was a frequent flyer on Epstein's infamous 'Lolita Express'. We see a shameless cabal of powerful people protecting one of their own, putting prestige and privilege before principle.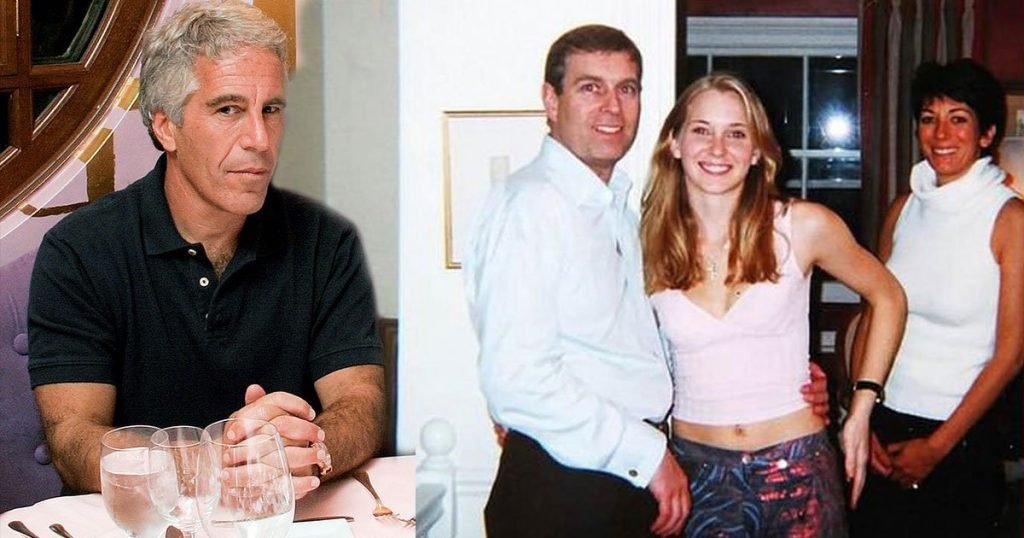 Recent reports from The Wall Street Journal and the New York Times have revealed a number of additional prominent people who were associates of Jeffrey Epstein's. Their ties to the notorious sex trafficker and longtime high-society hobnobber were not previously known, having not appeared in Epstein's infamous black book or in the public flight logs of passengers who travelled aboard his private jet before his jailhouse death in 2019 while awaiting trial.
The new reports also deepen public understanding of the ties between Epstein and some boldfaced names who he had previously been associated with. And they underscored just how frequently Epstein met with his high-flying pals. The Journal delved into his packed itinerary for just one day — September 8, 2014 — and found that he planned to meet with four extremely wealthy men: Bill Gates, Leon Black, Thomas Pritzker, Mortimer Zuckerman, Ehud Barak, former Israeli prime minister, and William Burns, CIA director.
This scandal cuts to the rotten core of the modern establishment. Too many at the top of society have decayed into decadence. They have cast aside morality and dignity in their insatiable lust for pleasure, wealth and status.
Victims Demand Justice
And here we are…JPMorgan Chase is currently facing off against three federal lawsuits before Judge Jed Rakoff in the Southern District of New York that charge the bank with facilitating Epstein's sex trafficking operation, which included dozens of underage school girls.
One lawsuit was brought by Epstein's victims; another by the Attorney General of the U.S. Virgin Islands where Epstein owned an island compound; and a third by shareholders of the bank, which name the bank, Dimon, another bank executive and specific Board Members as defendants.
It is this third lawsuit, summoned by the U.S. Virgin Islands' Attorney General, which dangles ominously on the precipice of the future. This impending trial, etched into the calendar for October 2023 unfurls, threatens to hurl Dimon into the throes of legal jeopardy. The contours of the lawsuit allege that JPMorgan Chase wasn't merely a bystander but a sinister facilitator, an active participant in Epstein's web of wickedness.
Dimon's deposition, an artefact of the legal labyrinth. According to the transcript of Dimon's deposition conducted on May 26, his position is this:
"I don't recall knowing anything about Jeffrey Epstein until the stories broke sometime in 2019. And I was surprised that I didn't even – had never even heard of the guy, pretty much, and how involved he was with so many people."
Dimon's reference to the tales that unfurled in 2019 dances on the backdrop of a sordid past. The Department of Justice, the supposed very sentinel of justice, had extended a notorious hand to Epstein in 2007, affording him a preposterous leniency that spared him the full weight of his transgressions.
This agreement, a grotesque distortion of justice, relegated Epstein's crimes to a mere footnote, sparing him from the gravity of his actions. They basically allowed him to get off with just a slapped wrist. However when the truth finally caught up in 2019 when federal sex trafficking charges were filed against Epstein, an unforgivable delay that cost countless innocents their sanctity.
What is baffling, even, astounding, is the orchestra of details that swirled around the notorious 2007 Epstine deal – The details of that 2007-2008 sweetheart deal had been making headlines for years – headlines that Dimon somehow missed, despite his proclaimed avowal of devouring multiple newspapers daily.
This lack of awareness dances in grotesque synchrony with bestselling author James Patterson's magnum opus, "Filthy Rich," which stripped bare Epstein's predatory ways back in 2016. Even the clarion call of Julie Brown's exposé in the Miami Herald, a clarion call that resonated through the media landscape in 2018, failed to pierce Dimon's cocoon of oblivion.
The reality is the fig leaf of social respectability has been torn away, exposing the seedy reality beneath. Epstein's monstrosities were an open secret, with many turning a blind eye to preserve their position in his gilded circle. JPMorgan Chase officials, ever eager to exploit Epstein's wealthy connections, dismissed his criminality as a minor hindrance to business as usual.
We expect such grubby behaviour from corporations. But Epstein's web spread further, tainting reputed charities and academic institutions along with high-society figures. Even oily politicians like Mandelson, eager to rub shoulders with the mega-rich, brushed aside Epstein's crimes to indulge in his lavish hospitality. They treated this perverted man as a valued friend, when they should have recoiled from him in disgust.
Shameless in Westminster: Exposing Mandelson's Ties to Epstein's Web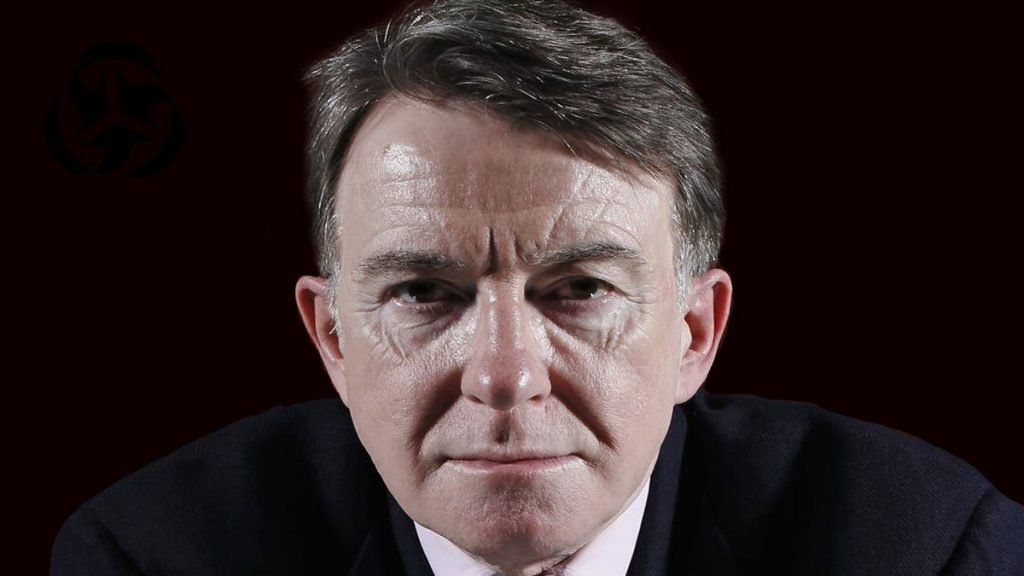 As revelations continue to cascade, the British connection to Epstein's treacherous world unfurls, illuminating the murky intersection of power, money, and influence. Amidst the opulent townhouses, private jets, and the tapestry of deceit, a chilling truth emerges – Epstein's reach spared no corner of this planet.
The insidious tendrils of Jeffrey Epstein's paedophilic evil wormed deep into the decaying heart of the global establishment. As the latest stomach-churning revelations demonstrate, Britain's political and financial elite eagerly embraced this monster and his besmirched lucre.
Among the roll call of shame stands Peter Mandelson, the notoriously slippery architect of New Labour. 'Petie' relished the hospitality of depraved billionaire Epstein, joining him for dinner parties, soirees and trips abroad. Their association spanned years, continuing even after Epstein's conviction for sex crimes.
The internal JPMorgan report from 2019, filed to a New York court in June 2023, found that "Jeffrey Epstein appears to maintain a particularly close relationship with Prince Andrew the Duke of York and Lord Peter Mandelson, a senior member of the British government".
The bank's probe — codenamed Project Jeep, and commissioned to shed light on JPMorgan's 15-year relationship with Epstein — refers to various meetings and conversations between Epstein and Mandelson.
It suggests that in June 2009, when he was the UK business secretary, Mandelson stayed at Epstein's lavish townhouse in Manhattan, while the financier was in prison for soliciting prostitution from a minor.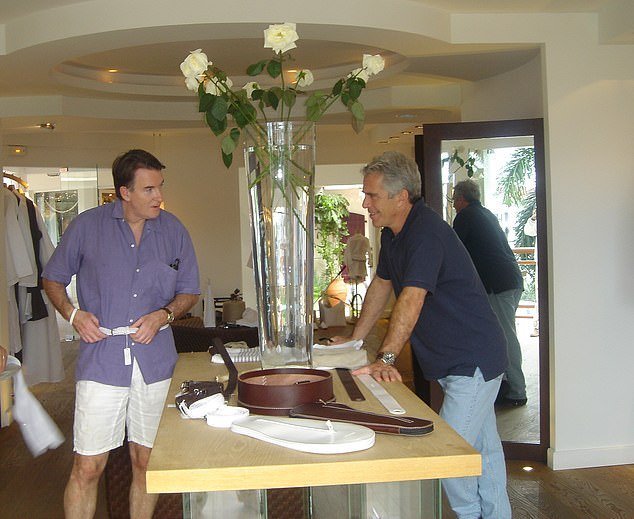 For this pillar of the liberal elite, it appears gobbling canapés with a dangerous deviant was no obstacle to friendship. Morality and integrity were cast aside to enjoy the fruits of Epstein's exclusive circle. This gleeful accommodation of wickedness shames Mandelson and all who trod Epstein's soiled path.
Yet Mandelson's apologists claim his dealings with Epstein were purely social, devoid of financial ties. Such excuses reek of the rankest hypocrisy. New Labour grandees like Mandelson have long fawned over the mega-rich, pocketing their shilling while preaching socialist virtue.
When scandal tainted his political career, Mandelson quickly monetised his peerage for private gain. He built a highly profitable 'strategic lobbying firm, selling access and influence in the corridors of power. How convenient that his glamorous social connections could be leveraged for business purposes.
Nobody familiar with Mandelson's knack for self-enrichment can believe his interactions with influential figures like Epstein held no commercial value. 'Petie' has always served Petie first and foremost, morality be damned. He is the very model of the post-ideological political operative fixated on privilege and prosperity over principle.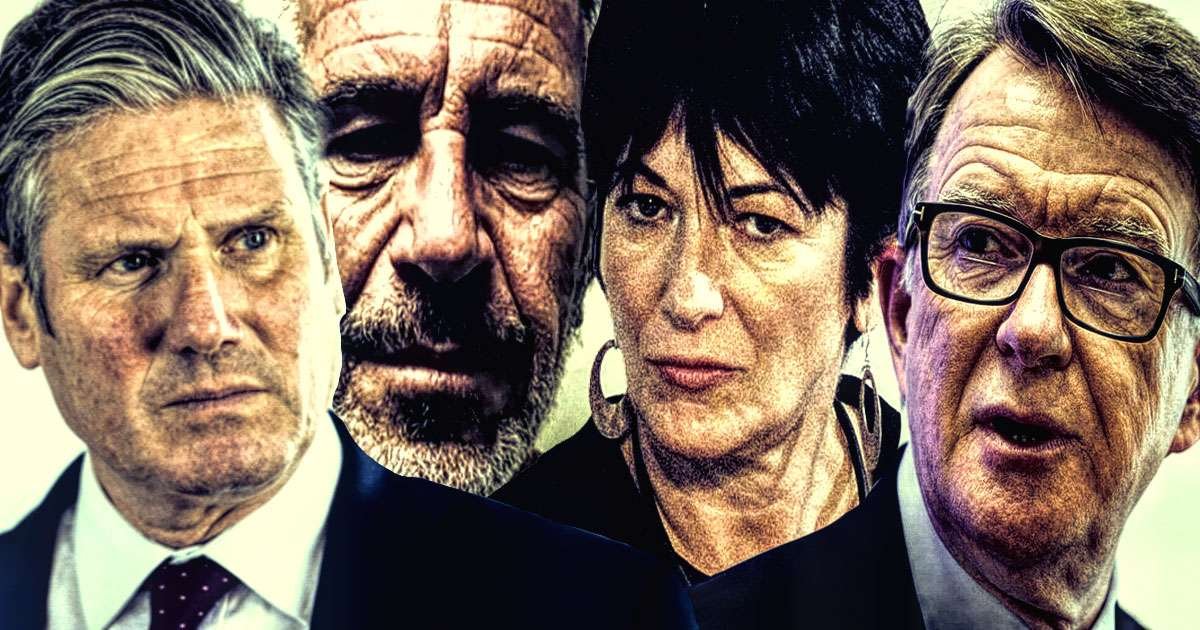 In this sordid affair, we see the rotten soul of our liberal establishment. They spout effete slogans about equality, diversity and justice while gorging on champagne and caviar with society's worst monsters. Their pious preachiness on tolerating others' sin conceals an insatiable appetite for experiencing sin firsthand behind closed doors.
Every new revelation heaps shame upon all who aided Epstein or downplayed his misdeeds. If our leaders wish to restore public faith, they must launch a thorough investigation to expose every sordid detail of Epstein's activities and connections. Those who are complicit, either through vile acts or wilful ignorance, must face prosecution.
Until we drain this fetid swamp, our broader society will remain polluted by the corrupted values of the so-called elite. For conspiracies to stop and any form of trust to be regained those in positions of power must root out every last vestige of this depraved culture.
Sadly, reality speaks of a disheartening truth, our so-called leaders are cowards when courage is most needed. They dare not turn over the stone and expose the creepy crawlies, for the writhing creatures exposed would lead back to themselves. Elites protect elites; the web of complicity is mutually binding. Better to feign ignorance than admit their part in welcoming the spider.
Support Labour Heartlands
WAIT! BEFORE YOU GO
PLEASE HELP US KEEP GOING AD-FREE
This is a "Pay as You Feel" website.
Your support for Labour Heartlands is greatly appreciated. As an independent nonprofit news outlet, we rely on our members to hold the powerful accountable. Our kind of reporting is essential to democracy, but it is not easy, cheap, or profitable.
To continue providing impactful journalism, we need your help. It's getting really hard for us all. Becoming one of our donors. It's simple and doesn't have to cost a lot. With as little as £2, £3, or £5 a month, you can support the journalism you rely on.
While we do not align ourselves with any particular political party, we stand firmly against corruption, injustice, and the erosion of truth and the rule of law. We believe that accurate information is the lifeblood of a democracy and that facts are not up for debate.
Your contribution, no matter how small, goes a long way in helping us continue our mission. Together, we can make a difference.
Thank you, The Labour Heartlands Team
PLEASE HELP US KEEP GOING AD-FREE