Personally, I don't like to do too many articles on the same subject or at least not so close together but we have been inundated with emails to write more about Mandelson and Starmer's connection to the Trilateral Commission and the direct and indirect connection to the convicted paedophiles Jeffery Epstein, Ghislaine Maxwell. Unfortunately, it's not light reading and leaves the reader with a disturbing aftertaste of the dark side of politics and the shadowy personalities within its circles.
While many are aware of Jeffery Epstein's well documented political connections with former US presidents Clinton and Trump, many will not be aware of his connections to some of Britain's most prominent Labour politicians.
Epstein's social connections were extensive, however, he also belonged to an elite organisation whose membership amounts to around 360 of the most influential and powerful people in the world. The Trilateral commission.
In 1973, David Rockefeller and Zbigniew Brzezinski founded the Trilateral Commission. Involving highly influential people from business and politics in the US, Western Europe, and Japan, the Commission was soon perceived as constituting an embryonic or even shadow world government.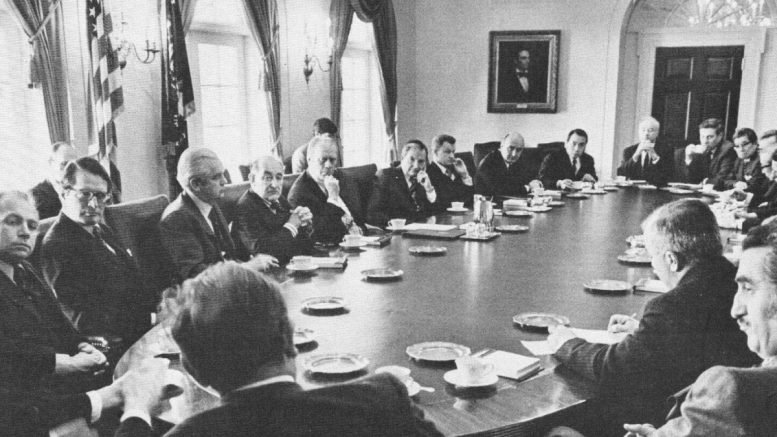 This global governance and body of international diplomacy should be considered a product of overlapping elite networks that merge informal and formal spheres across national borders.
An organisation that was created to spread neoliberal free-market values across the globe, that now finds itself having to recreate its form and mission to manage the spread of nationalism, populism and protectionism all of which they vehemently oppose but just as vehemently they oppose socialism or the very thought of any form of democratic equality. After all, they are the rich, the powerful, they are the biggest stakeholders in society, why should they not have the greatest say…
The Trilateral Commission has Headquarters representing its worldview of Trilateralism placed in its three spires of influence. Tokyo for its Asia Pacific Group, Paris, the European Group and Washington, D.C. its North American Group.
This is a phenomenally powerful organisation Capable of setting the course for political and social agendas around the world.
The Trilateral Commission, while engaging in social and political issues is also well known for its anti-democratic agenda.
It should, therefore, be very concerning when we find that the Labour Party Leader Sir Keir Starmer is a member of that organisation. An organisation that believes, we the people have too much freedom, too much democracy.
An organisation that believes the working class, the masses should be removed from any democratic process leaving the issues of democracy and government to the elite, the establishment.
Labour Party members should understand that Sir Keir Starmer is a member of such an organisation, this very powerful undemocratic organisation that advocates a 'New world order' one of which the people's role in government and democracy is greatly reduced.
Critics accuse the Commission of promoting a global consensus among the international ruling classes in order to manage international affairs in the interest of the financial and industrial elites under the Trilateral umbrella.
Preposterous, say members of the Trilateral Commission. It is merely a "discussion group" on world affairs, composed of high-level corporate and public-policy types from North America, Western Europe and Japan. The commission seeks only to promote international cooperation, for the betterment of everybody. Nothing sinister.
Its annual reports and task force papers are available for the public to read. Its membership list isn't secret. The commission proudly supplies the membership role to anyone who asks or just download it here. Anyone who can dial directory assistance can get their New York phone number.
Still, plenty of ordinary, educated people have no idea what the Trilateral Commission is or what it does, even though its former members include some very prominent people including US presidents Jimmy Carter, George Bush, Bill Clinton to name drop but a few.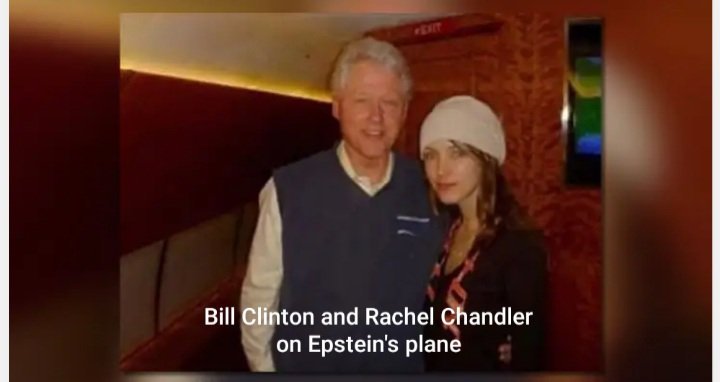 However, our concern is not only the membership of Sir Keir Starmer and Lord Peter Mandelson to this organisation but the fact this organisation of most elite influencers had the paedophile predator Jeffrey Epstein as a member.
This is not a boys club, this organisation has real power, a real voice in the political arena. Answerable to no one, The Trilateral Commission and its members fail on all five of Tony Benn's famous questions to the powerful and those in positions of economic, social and political power:
"What power have you got?"
"Where did you get it from?"
"In whose interests do you use it?"
"To whom are you accountable?"
"How do we get rid of you?"
When it comes to members of this organisation and others like it the answer of accountability is not applicable, they are a law onto themselves with no democratic accountability whatsoever. These people represent the oligarchy that hates the very thought of democracy and true power for the people.
Tony Benn's five questions test is Ironic when you examine the crossover between British members of the Trilateral Commission and former EU commissioners and supporters in Westminster. it is no coincidence, after all, their views on democracy and globalisation are certainly aligned.
Members past and present include Former EU commissioners, Lord Brittan and Lord Mandelson, who took the UK into the EU Edward Heath.
The commission has garnered much controversy over its existence. Detractors cite the levels of influence some commission members wield in politics and their associations with government entities as reasons to question the commission's activities. Critics say this influence helps the commission prop up the world's financial and political elite rather than the best interests of the general public.
Holly Sklar in her book on Trilateralism, says the purpose of Trilateralism is to protect the power of the international ruling class "whose locus of power is the global corporation"; to co-opt the Third World and to reintegrate communist countries.
The Commission's purpose is to engineer an enduring partnership among the ruling classes of North America, Western Europe, and Japan—hence the term "trilateral"—in order to safeguard the interests of Western capitalism in an explosive world.
Noam Chomsky says the Trilateral commission's aim is to bring about a 'moderation in democracy' to allow only the elite to vote. No matter where your politics sit, this is a backwards step in democracy and the working class movement for emancipation.
This is the elites advocating a shareholder society, where those with the biggest share in society are in their eyes the ones with the most to lose in terms of wealth, land and power and that is why they should be the only ones to have a say in our society. This is a return to a feudal system worldwide controlled by the Trilateral Commission.
If you lie down with dogs, you get up with fleas –Benjamin Franklin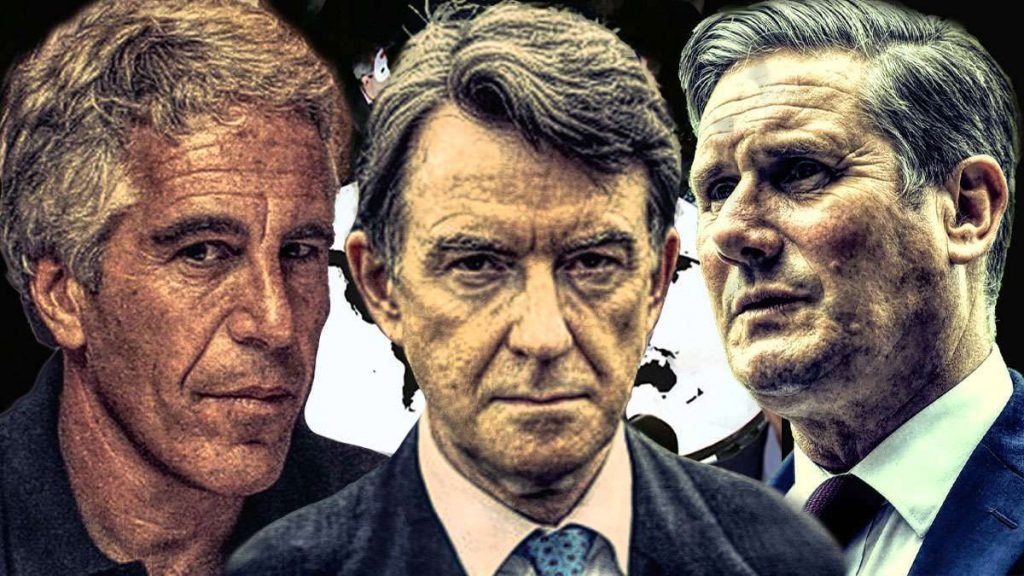 Sir Keir Starmer's membership of the organisation alone is an affront to the values of democracy and accountability the Labour Party was built on. However, Lord Mandelson's role and acquaintance with Epstein runs much deeper.  
Along with being a fellow member of this elite organisation Lord Mandelson is also one of the names in the so-called 'Little black book' he is listed ten times, the phone numbers, including one marked 'direct line', one marked 'home' and one marked 'country home' also in that little Black book Lord Mandelson's bestie, Ex-British Prime Minister Tony Blair, who is recorded once.
Then there are other questions surrounding Mandelson who was friends not only with Epstein's former lover Ghislaine Maxwell but is well acquainted with Prince Andrew.
In 2011, Virginia Roberts – who claims she was a sex slave to Epstein – said that she was introduced to Mandelson at a dinner party at the financier's house in New York.
She said: "I never heard of Jeffrey knowing Tony Blair, but he did know Peter Mandelson. I remember him being at the house in New York and I was introduced to him at a dinner party.
One of Britain's most powerful politicians wasn't afraid to phone Jeffery Epstein looking for a favour — even while the paedophile was behind bars for sex crimes, according to a new documentary.
A "Dispatches" documentary claims Lord Peter Mandelson who at the time in 2009, was the Labour Business Secretary called Epstein who was residing in a Florida jail after pleading guilty to procuring an underage prostitute. Mandelson it was said was trying to arrange a meeting with the boss of JP Morgan bank, according to The Sun.
This phone conversation was reported on by UK national broadcaster Channel 4 on the 'Dispatches' programme aired in October 2019.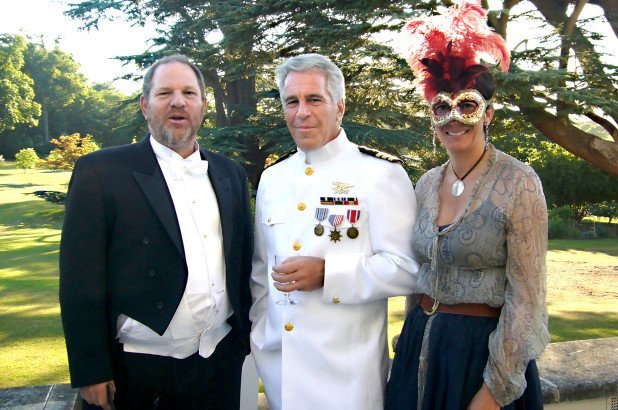 During the phone call, Mandelson sought Epstein's assistance to set up a meeting with Jamie Dimon of JP Morgan bank. The sex offender referred to Mandelson by a nickname ("Petie") during the conversation. "I must say I was astonished that a British cabinet minister at that time, probably the most powerful man other than the Prime Minister, was calling Jeffrey in jail to make an appointment, to seek an appointment with a very powerful banker in New York," the whistle-blower told 'Dispatches'.
The pedo and the politician were seemingly so close that Epstein even had a pet name for the UK cabinet member — calling him "Petie," according to the report. LINK
"I must say I was astonished that a British Cabinet minister at that time, probably the most powerful man other than the Prime Minister, was calling Jeffrey in jail," a friend of Epstein's who revealed the call told the documentary.
In 2012, Mandelson declared in a statement posted on the website of the TerraMar Project, a charity set up by Ghislaine Maxwell with financial support from Jeffrey Epstein, that he was "supporting" Ms Maxwell's organisation. U.S. law enforcement contends that the TerraMar Project was a fake charity slush fund for victims of Maxwell-and-Epstein's sex trafficking operation. How can Lord Mandelson justify publicly supporting Ghislaine Maxwell's alleged 'fake charity slush fund' for victims of sex trafficking?
On December 27 2005, Peter Mandelson took part in a shopping trip with Jeffrey Epstein in Saint Barthélemys (photos published by the Daily Mail on August 30 2019). Peter Mandelson by this time had "known Jeffrey Epstein for several years, having previously once visited his Caribbean island for a holiday – when neither Epstein nor any of the girls were there," at that time the Daily Mail reported. Mandelson's partner was also present for the earlier visit, according to eyewitness Cathy Alexander.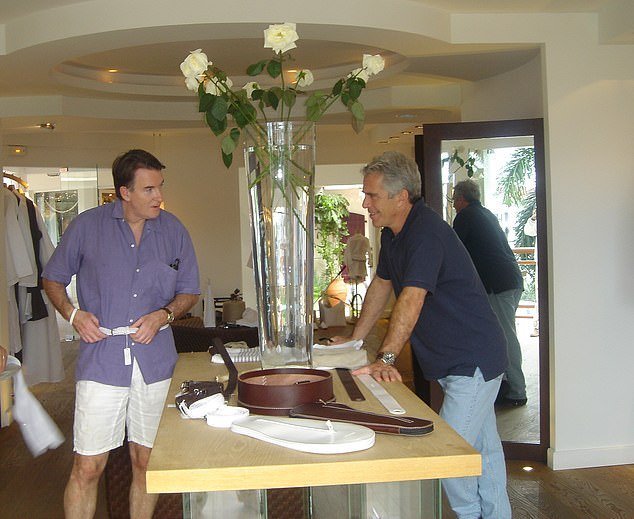 In March 2011 Virginia Roberts (now Virginia Giuffre) told the Mail on Sunday that Lord Mandelson had visited Jeffrey Epstein at his New York townhouse near Central Park, attending a dinner party with the sex trafficker. "I assumed they were in business together," she recalled. How can it be justified that Lord Mandelson socialised and/or discussed business with Jeffrey Epstein in the same building from which Mr Epstein was operating his sex trafficking, paedophilia and blackmail operation with Ghislaine Maxwell, with minors routinely sexually assaulted on the premises by Mr Epstein?
In January 2001 Lord Mandelson joined his friend Kevin Spacey at the Old Vic theatre in London, becoming an Associate Director on or before this date (Daily Telegraph, January 5 2001). Spacey had joined the board of the Old Vic Theatre Trust 2000 just a few weeks earlier, in November 2000.
In 2002, Ghislaine Maxwell, another of Mr Spacey's close friends, accompanied the Hollywood star on a private tour of Buckingham Palace led by Prince Andrew. Mr Spacey was using his tenure at the Old Vic to serially sexually assault young actors – at least 20 – with most of the allegations relating to the period up to 2009. How can it be explained that Lord Mandelson was so closely involved with Kevin Spacey and the Old Vic during the period of widespread sexual abuse concerns, yet encountered no reports of these recurring serious sexual abuse episodes involving his friend and colleague?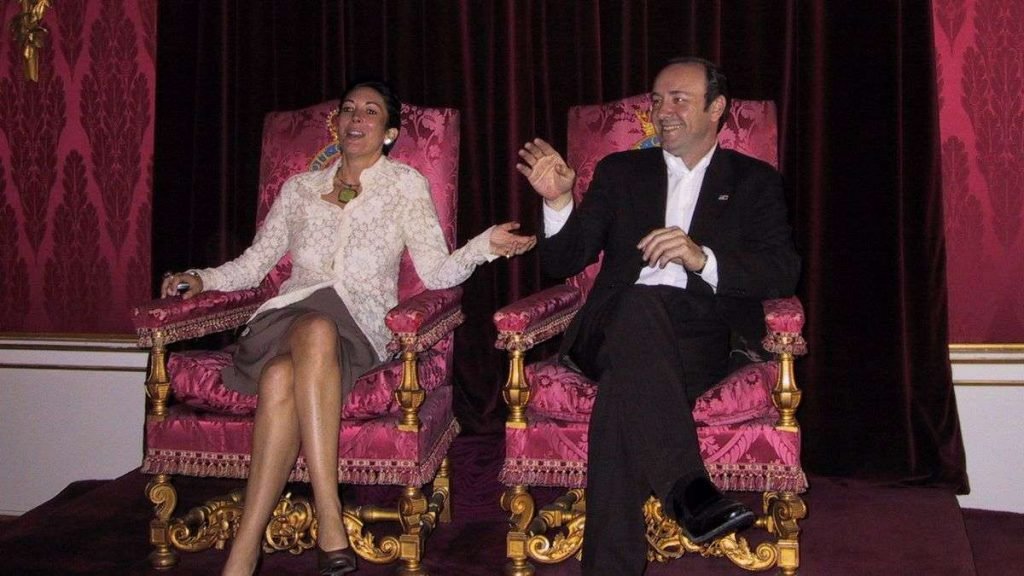 In or before 2013, Lord Mandelson was brought on to the board of the Alfred Herrhausen Society of Deutsche Bank, according to a July 14, 2013, report in 'Der Spiegel'.
The report identified Anshu Jain as the executive responsible for Mandelson's appointment. Deutsche Bank executives approved Jeffrey Epstein as a client in 2013 and then kept working with him. "[In 2013] Deutsche Bank was aggressively expanding its U.S. wealth management business under its new co-chief executive, Anshu Jain … Deutsche Bank executives ignored repeated red flags, including suspiciously large cash withdrawals and 120 wire transfers totalling $2.65 million to women with Eastern European surnames," the New York Times reported. Subsequently, Mr Jain "was forced to step down from the top job at Deutsche Bank after a series of regulatory mishaps". In 2017 Mr Jain was hired by Jeffrey Epstein's next-door neighbour, Howard Lutnick of Cantor Fitzgerald, whose sister, Edie Lutnick, was (in common with Mandelson) a prominent self-declared supporter of Ghislaine Maxwell's 'TerraMar Project' charity.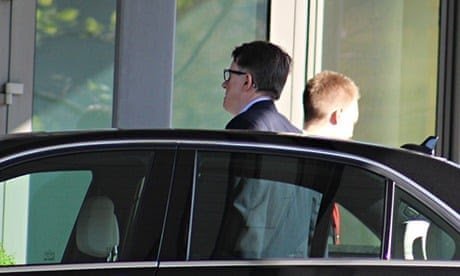 Here's Mandy – or should I say, the chairman of Lazard International or his other title Board of Trustees of Deutsche Bank's – Mandelson perfectly embodies the ghastly, muddy fudge of public and private that so typifies the atmosphere at Bilderberg. Throw a rock and hit a public servant turned investment banker. Alongside Mandelson in the 2014 Bilderburg meeting was his old buddy and sailing partner George Osborne another beneficiary of the "revolving door".
If you have ever wondered how Sir Keir Starmer could go from being first elected in 2015 as a Labour MP to Labour Leader in 5 years, That's one parliamentary term, maybe look at his friends and the organisations he belongs to.
Of course, Epstein's connections are like a whos, who in the political world of personalities and special interest groups. Anyone could be forgiven for thinking Epstein associated himself with these people, placing himself within these groups, however, that really doesn't hold water when you understand how elitist and selective these groups are. They are not open, they are invitation only and only after scrupulous examination of the candidate are candidates accepted.
It's also quite telling how close to the base of American politics Epstein was. He not only rubbed holders with the Likes of Clinton and Trump he was also a member of that other most influential organisation that had a gross over with the Trilateral Commission, The Council on Foreign Relations.
Epstein was a member of the Council on Foreign Relations, whose 5,000 members include many big names in the business, government and media elites, from 1995 until 2009, at least two years after he came under investigation for sexual abuse of minors, according to council donor lists and Haass's memo.
Epstein pleaded guilty in 2008 to two felony offences, including soliciting a minor and served 13 months in county jail in West Palm Beach, Fla.
One of the more esteemed members of the CFR is current president Creepy Joe Biden who has gained an unprecedented reputation for being too touchy-feely with young women and having a distasteful habit of sniffing their hair.
Epstein's council membership was eventually revoked not because of his indictment or conviction but "on the basis of nonpayment of dues," according to Haass's memo.
"We did not connect the news [of Epstein's conviction] with Epstein's membership," Shields said. "But we should have. This is why we are looking into our policies and procedures."
Haass said in his memo that Epstein participated in council activities only rarely. The council president also said that Epstein's longtime friend, Ghislaine Maxwell, who has been accused by victims of procuring girls for him, was not a member of the council, but participated in two of the group's events "in her capacity as the head of a foundation focused on oceans governance."
New members of the foreign policy council are nominated by existing members. Council officials declined to identify who nominated Epstein, saying they do not make public the names of nominators for any particular candidate.
Two members of the council's board, who spoke on the condition of anonymity because they were not authorized to speak about this issue, said they were confident that the organization did not make a decision to keep Epstein on its membership list despite his indictment or conviction but rather failed to pay attention to the news about his crimes.
At this time no one is suggesting Sir Keir Starmer is guilty of anything other than belonging to an organisation that is anti-democratic, elitist and has some of the most unsavoury characters within its ranks. however, there is a petition started that asks for the suspension of Lord Mandelson while an investigation into his close relationship with Jeffrey Epstein and child abuser Ghislaine Maxwell can be examined.
This association by membership alone has put the British Labour party name into disrepute.
This is not a member of the Party not even one of its MPs, this is both its leader and a Lord who sits on Starmer's advisory team associated directly or indirectly with two of the world's most infamous paedophiles and child pimps.
Before publishing, I was sent a petition asking Starmer to investigate Mandelson's connections to Epstein, however, with their connections, I doubt very much that there little Starmer is not already well aware of I'm also sure no investigation will ever take place. Petition
Democracy has to be about more than just casting a vote. An informed society creates a better more open democracy. A democracy that does not have an informed public is destined to decay. Unjust legislation would be passed, laws would be unequally enforced and elected officials would fall to corruption.
Related articles:
The Labour Party is in the grip of the iron law of oligarchy.
The Crisis of Democracy: Sir Keir Starmer and the Trilateral Commission
Sir Keir Starmer: The Trilateral Commission and Jeffrey Epstein
Who is 'Mandelson' and how are they all connected
Support Labour Heartlands
PLEASE HELP US KEEP GOING AD-FREE
HELP US GROW.
This is a "Pay as You Feel" website.
This blog has no source of state, corporate or institutional finance whatsoever. It runs entirely on voluntary subscriptions from its readers – many of whom do not necessarily agree with every article, but welcome the alternative voice, insider information and debate.
You can have access to all of our online work for free. However if you want to support what we do, you could make a small donation to help us keep writing and staying ad-free. The choice is entirely yours.