'Bring your own booze!': Boris Johnson faces new claims his office held party during lockdown
Boris Johnson is facing fresh revelations of a party at Downing Street during the first coronavirus lockdown, at a time when social mixing was banned.
A leaked email purportedly shows a top official from Johnson's office invited more than 100 staff to a garden party in May 2020, with a proposal to "bring your own booze". Reports in UK media suggest the prime minister attended the event with his wife Carrie.
The police confirmed on Monday night that they were in "contact" with the government about the matter, which could become the subject of an inquiry for violating COVID-19 health restrictions.
According to the Sunday Times, the PM's principal private secretary, Martin Reynolds, invited more than 100 Party officials to the gathering on May 20 2020, urging them to "BYOB" (bring your own booze) and 'make the most of the lovely weather '.
The email urging aides to 'make the most of the lovely weather' apparently cause shock among some recipients, who exchanged comments including 'Why is Martin encouraging a mass gathering in the garden?' and 'Is this for real?'
A witness said: "There were 40 people in the garden, including Boris and Carrie. There were long tables laden with drink, crisps, sausage rolls and other picnic food. It was a proper booze-up."
Boris Johnson has failed to deny attending the party, at which witnesses say he was present with wife Carrie, making four unofficial gatherings now under investigation that the Prime Minister is said to have attended.
Mr Johnson was branded a 'serial liar' by former attorney general Dominic Grieve, while Scottish Tory leader Douglas Ross said it would be 'utterly despicable' if he flouted rules. saying: 'The Prime Minister can settle this right now, he can tell people: was he at the party or not?'
This evening, former minister Johnny Mercer apologised to constituents on Twitter who had followed the rules, branding the situation 'humiliating'.
Calls for Johnson to quit
Theresa May's former chief of staff Lord Barwell swiped: 'Let me put this politely: it is not *entirely clear* why the Prime Minister needs to wait for Sue Gray's report to find out if he went to a party in his own garden.'
And former Scottish Tory leader Baroness Davidson said: 'Nobody needs an official to tell them if they were at a boozy shindig in their own garden.
'People are (rightly) furious. They sacrificed so much – visiting sick or grieving relatives, funerals. What tf were any of these people thinking?'
One Conservative aide told MailOnline they would not have attended any such event at the time because they are 'not stupid'.
Another said the situation 'really isn't looking good'. 'He has to find a new scapegoat now. Reynolds alone won't be enough.'
They also pointed to a wider problem of trust in the PM, with polls showing his personal ratings plunging.
Snap Savanta ComRes research tonight found that 66 per cent believe Mr Johnson should quit over Partygate, including 42 per cent of Conservative supporters.
YouGov had similar results, with 56 per cent saying the premier should fall on his sword and 27 per cent saying the opposite.
On May 20, 2020, the Met had told people they could have a picnic, exercise or do sport outside providing you are 'on your own, with people you live with, or just you and one other person'.
Oliver Dowden, then the culture secretary, used a Downing Street press conference that day to remind the public they could 'meet one person outside of your household in an outdoor, public place provided that you stay two metres apart'. It is understood Mr Dowden was not at the 'BYOB' bash.
The opposition Labour Party has called on the prime minister to resign. It demanded that Johnson answer questions about the allegations in Parliament — but the government sent a junior minister.
Michael Ellis apologised "for the upset that these allegations have caused" but also declined to comment further, citing the ongoing investigation and saying the government had committed to publishing its findings.
"If wrongdoing is established, there will be requisite disciplinary action taken," he said, adding that any evidence of criminal acts would be passed to the police.
Speaking earlier, Labour's deputy leader Angela Rayner described the revelations about the Downing Street garden party as "disgusting" and "despicable".
"At the time many people couldn't see their loved ones who were dying, the British people were told to do the right thing to keep people safe and look after their relatives," she told Sky News.
"We were in a time of crisis and we needed good leadership and what we got is somebody who was good at telling lies and fibs… I think the British public now have just about had enough."
Rayner retweeted a post from the Metropolitan Police from the same day as the alleged party, reminding people that they could enjoy being outside as long as they were "on your own / with people you live with / just you and one other person".
Lindsay Jackson of the "COVID-19 Bereaved Families for Justice" campaign group, who lost her mother to the virus, also said she wanted Johnson to quit.
"I am ashamed that our great country is led by an individual of this nature… I want him gone," she told Sky News. "I want politicians that I can respect, and he doesn't have any respect… from everyone who followed the rules in this country."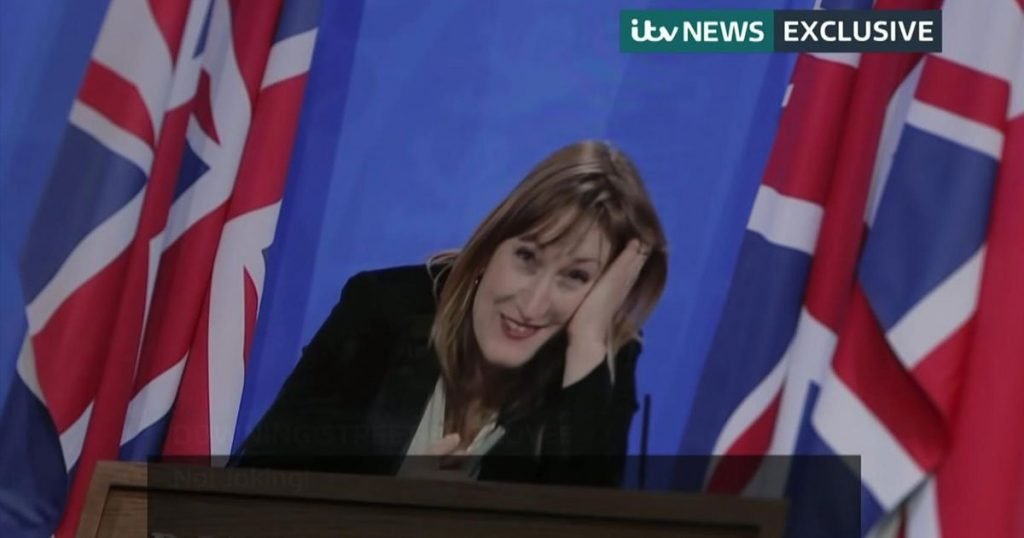 An internal government inquiry is already underway into claims that parties were held in Downing Street around Christmas 2020.
Last month, Johnson's press secretary Allegra Stratton resigned after a video was published in which she appeared to laugh about an apparent Christmas party held at Downing Street.
#ChristmasParty
Support Labour Heartlands
PLEASE HELP US KEEP GOING AD-FREE
This is a "Pay as You Feel" website.
Hey there! Thanks for stopping by. If you've enjoyed reading the articles on Labour Heartlands so far, We would be incredibly grateful if you could consider making a small donation. Labour Heathlands is not your typical news outlet. We are not here to simply regurgitate the daily news cycle, that's for the rest of them. Our focus is on delving deeper, uncovering the untold stories and shedding light on the issues that the mainstream media chooses to ignore.
Our unwavering commitment to journalistic integrity means that we are not influenced by any external forces. We are not beholden to PR companies, advertisers or press barons, and we refuse to let anyone dictate what we report on. Our editorial independence is sacrosanct, and our only allegiance is to the truth.
While we do not align ourselves with any particular political party, we stand firmly against corruption, injustice and the erosion of truth and the rule of law. We believe that accurate information is the lifeblood of a democracy and that facts are not up for debate.
Once again, thank you for your support – We truly couldn't do this without you!
PLEASE HELP US KEEP GOING AD-FREE