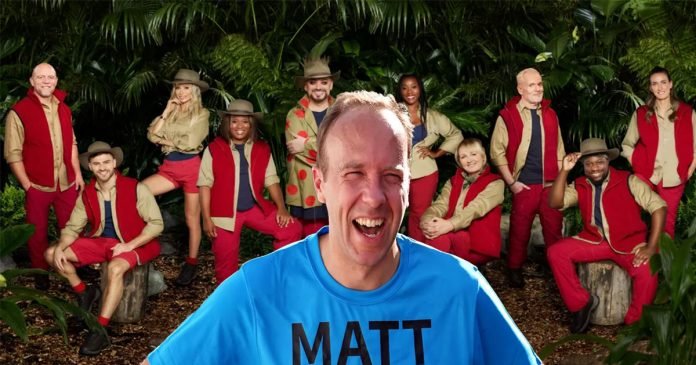 With Hancock's history, he should be facing jail, not a jungle challenge.
Matt Hancock has had the Tory whip suspended with immediate effect after reportedly signing up for ITV's I'm A Celebrity… Get Me Out of Here!
The former health secretary and West Suffolk MP is effectively expelled from his party and must sit as an independent until, or if, the whip is restored.
Mr Hancock will halt representing his constituents to appear on the show, which starts on November 6 on ITV.
It seems pretty amazing when you look at it, after all the wrongs Matt Hancock has carried out while Health minister and arguably the thousands of unnecessary deaths his bad decisions have caused, he is not in jail.
The fact going into the jungle is reason to remove the whip from him is laughable in view of the catalogue of wrongs he has acquired during his time in office as health minister.
Tens of thousands of people died unnecessarily because of the government's failings over coronavirus. Under His tenure as Health secretary patients were rapidly discharged into care homes without testing during the early stages of the pandemic, despite the risk of asymptomatic transmission, with government documents showing there was no requirement for this until mid-April 2020.
A joint investigation published in Oct. 2021 by the House of Commons' science and health committees was the ' first stab at digging into why the U.K., which was initially praised for its pandemic preparedness planning, saw cases skyrocket and deaths far outnumber many comparable countries.
Unlawful
The former health secretary Matt Hancock, who was in charge during the height of Covid, apologised after the High Court ruled government policies on discharging patients from hospitals into care homes at the onset of the pandemic were "unlawful".
Judges ruled the government failed to take into account the risk to elderly and vulnerable residents from non-symptomatic transmission of coronavirus, undermining Mr Hancock's previous claims that a "protective ring" was put in place for the most vulnerable.
The government's policy towards care homes in England at the start of the Covid pandemic has been ruled illegal, in a significant blow to ministers' claim to have thrown a "protective ring" around the vulnerable residents.
The high court said the policy not to isolate people discharged from hospitals to care homes in the first weeks of the pandemic in spring 2020 without testing was "irrational".
Asked about the ruling, Mr Hancock said at the time: "Like the prime minister at lunchtime, I reiterate the apology to all those who lost loved ones."
It seems that all the public and the thousands of bereaved families will ever get from Hancock, is a sloppy half-hearted apology.
As health secretary, Hancock was implicated in scandal after scandal. It was not the only time Hancock faced the 'beak,' a High Court judge ordered Matt Hancock to hand over texts and WhatsApp messages about lucrative Covid-19 contracts where those on the VIP list including members of Hancock's family made millions in Covid contracts.
The Good Law Project had been pursuing the government in the High Court to reveal details of the 'VIP' fast lane for Covid contracts. This fast line was in reality pure cronyism, Tory MP's friends and families filled the WhatsApp group dipping into the billions in public money that had been allocated to Covid contracts to bring in PPE for hospitals and care homes.
The health secretary, Matt Hancock, acted unlawfully by failing to publish multibillion-pound Covid-19 government contracts within the 30-day period required by law, a high court judge has ruled.
The judgment is a victory for the Good Law Project (GLP), a crowdfunded not-for-profit organisation that is making a series of legal challenges related to the government's procurement of protective personal equipment (PPE) and other services during the pandemic.
A firm with links to Health and Social Care Secretary Matt Hancock's family has been awarded a £5.5 million contract for COVID-19 mobile testing units, Byline Times revealed. Details of the deal, published yesterday, show the company, based in Ellesmere Port, Cheshire, was awarded a contract for £5,462,150 to supply the testing units to the Department of Health and Social Care. The chairman of EMS Healthcare, who has been a director of the company since 2013, is Iain Johnston – a former business partner of Shirley and Robert Carter, Hancock's mother and stepfather.
Hancock was well-versed in dodgy contracts and cronyism, one such dip in the public purse resulted in an extremely lucrative contract awarded to Matt Hancock's sister and brother-in-law run a company called Topwood Ltd in which the health secretary has a 20% stake. The firm won a contract with NHS Shared Business Services Ltd in 2019.
Hancock was later found to have broken the ministerial code by failing to declare a stake in a family company that won an NHS contract. A "technical" oversight by the health secretary.
And of course, the end of the line came for Hancock as health secretary when he famously broke his own covid rules in a cringy snog in the office corridor. Hancock resigned as health secretary after admitting to breaking COVID rules. Hancock had been caught in a compromising position on CCTV with Gina Coladangelo, a university friend who was brought in to be a non-executive director at the Department of Health and Social Care (DHSC).
The CCTV footage was taken on 6 May, according to the Sun, which obtained the pictures.
Under the government's unlocking timetable, intimate contact with people outside your own household was only permitted from 17 May, at step 3 of the process.
Ms Coladangelo, who has been a close friend of the former cabinet minister since their time at university, was appointed as a non-executive director at the Department of Health and Social Care last year.
Hancock, who was at the time married with three children, resigned on 27 June 2021 after the images of him kissing his long-time friend and then aide Gina Coladangelo were published.
The Conservative MP for West Suffolk ended his 15-year marriage to his wife, Martha, and moved in with Ms Coladangelo.
The images led to Mr Hancock resigning as health secretary last year after he admitted breaking Covid-19 rules.
The Information Commissioner's Office (ICO) set up a criminal inquiry after it received a report of a data breach.
The ICO closed its probe, citing a lack of evidence.
"After taking legal advice, the ICO concluded that there was insufficient evidence to charge anyone with criminal offences under the Data Protection Act 2018," the watchdog said in a statement.
Mr Hancock said in his letter of resignation: "We owe it to people who have sacrificed so much in this pandemic to be honest when we have let them down as I have done by breaching the guidance.
Many will question ITV's decision to include Hancock as a Celebrity in the popular show.
However, many more will have questions, not only as to why a full covid enquiry into the use and allocation of public money during covid is not underway but more so, why a criminal inquiry has not been set up into the unnecessary deaths caused by bad government decisions during the covid crisis, many of those decisions made by Matt Hancock.
A petition has been launched to stop West Suffolk MP Matt Hancock from appearing on I'm a Celebrity… Get Me Out of Here!
The campaign, launched by Covid-19 Bereaved Families for Justice, called on ITV to reverse its decision and said the former Health Secretary's appearance will cause real pain and anguish to those of us who lost loved ones to the pandemic.
Sign the petition here LINK
Support Labour Heartlands
Help Us Sustain Ad-Free Journalism
Welcome to the Heartlands of Independent Journalism
At Labour Heartlands, we are committed to delivering independent news, views, and opinions. Our mission is to hold those in power accountable, and we can't do it without your support. As a non-profit independent organisation, we rely on our donors to keep our journalism ad-free and impactful.
Like everyone else, we're facing challenges, and we need your help to stay online and continue providing crucial journalism. Every contribution, no matter how small, goes a long way in helping us thrive. By becoming one of our donors, you become a vital part of our mission to uncover the truth and uphold the values of democracy.
While we maintain our independence from political affiliations, we stand united against corruption, injustice, and the erosion of free speech, truth and democracy. We believe in the power of accurate information in a democracy, and we consider facts non-negotiable.
Your support, no matter the amount, can make a significant impact. Together, we can make a difference and continue our journey toward a more informed and just society.
Thank you for supporting Labour Heartlands
Just click the donate button below