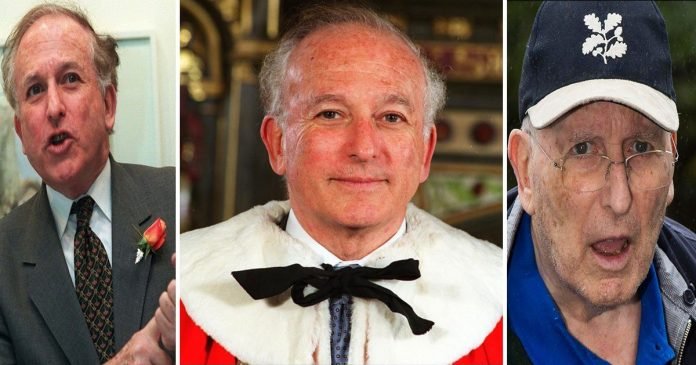 A detective has said it was "staggering" an ex-MP was not arrested over allegations of child abuse.
The peer, who died aged 87, is alleged to have abused children over a period spanning more than 30 years and dating back to the 1950s, with offending allegedly taking place at children's homes and hotels.
The Independent Inquiry into Child Sexual Abuse (IICSA) heard from David Swift-Rollinson concerning allegations against Greville Janner.
He said statements from three alleged victims described "horrendous child abuse" by the former Leicester MP. Sky News reported.
Mr Swift-Rollinson was a detective sergeant on Operation Dauntless, which began in 2006, and was prompted by a new historic allegation the peer had abused a child.
He told the inquiry he discovered statements from three more alleged victims concerning "horrendous child abuse" that were made years earlier but had not been investigated.
'Bewildering and disappointing'
Mr Swift-Rollinson said his team needed to arrest Lord Janner to search for evidence and give the peer a chance to respond.
However, he said a decision not to allow that, following his own 2006 inquiry, was "staggering, bewildering and disappointing".
"I pushed and pushed and pushed," he added.
He said he even drafted a letter inviting Lord Janner, who was a Leicester MP between 1970 and 1997, for a voluntary interview but he was not allowed to send it.
The former Leicestershire MP died in 2015 having been charged with 22 counts of historical child sexual abuse dating back decades.
Children who claimed they were being abused by the late Labour peer Lord Janner were "let down by institutional failings", according to a report.
The former detective ended by addressing the people who came forward as Lord Janner's victims.
"I'd like to offer my heartfelt sorrow and anguish," he said.
The inquiry has also heard from Christopher Thomas, who had been the senior officer in charge of Mr Swift-Rollinson.
He said the statements had not been the focus of Operation Dauntless and it was the Crown Prosecution Service which decided there was not a case.
The Independent Inquiry into Child Sex Abuse (IICSA) found children in the care of Leicestershire County Council were "not given the attention they deserved" and there were "multiple failings" in responses to child sex abuse claims against the politician.
Police officers appeared "reluctant" to investigate allegations, and "shut down investigations" without pursuing all outstanding inquiries, according to Professor Alexis Jay.
The report said Leicestershire Police's Operation Magnolia, which examined allegations against Lord Janner in 1999, was "insufficient" and seemingly involved a "deliberate decision" to withhold key witness statements from the Crown Prosecution Service (CPS).
It said children in care were ignored because they were "distrusted", the failure to pass on the statements was "serious and inexcusable" and crucial information was "brushed under the carpet".
However, the report said there is "no evidence" police were "unduly influenced or placed under improper pressure not to pursue the Lord Janner allegations".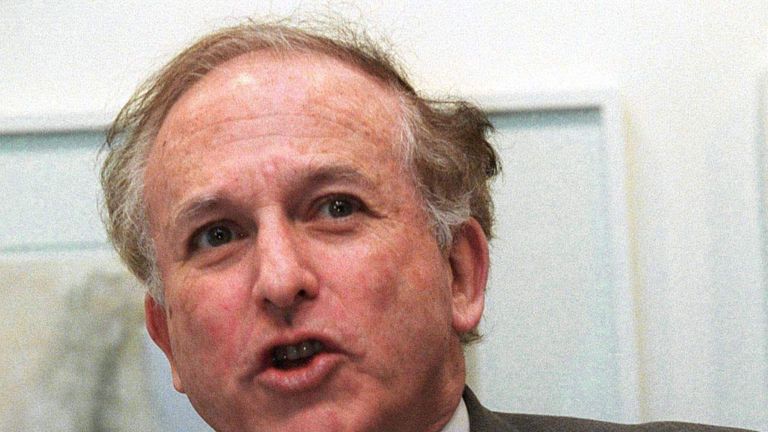 The investigation heard from 33 alleged victims, with allegations against Lord Janner spanning three decades.
It said Leicestershire Country Council had a "sorry record of failures" in relation to the sexual abuse of children in its care in the 1960s, 1970s and 1980s, and a number of council staff had concerns about Lord Janner's association with a child in its care.
The council told the inquiry it "accepts that it failed to take adequate steps in response to those concerns".
The inquiry is not focusing on whether Lord Janner is innocent or guilty, but on the institutional responses to the allegations made against him and whether he was treated differently because of his public profile.
Lord Janner died in 2015, after being found unfit to stand trial over a string of sexual offences against boys dating back 50 years.
The former Leicester MP, who was suspended from the Labour Party, faced 22 charges of child sex abuse against nine different boys, alleged to have taken place between the 1960s and 1980s.
He consistently denied the allegations against him.
Lord Janner's son, Daniel Janner QC, previously said: "My late father's innocence is unchallenged in this report. It offers no proof whatsoever of guilt.
"He was himself the victim of institutional failings because he was denied the ability (in court) prior to his dementia to defend himself and challenge the false allegations.
"The fact that all the civil claims made against his estate were withdrawn or discontinued speaks for itself."
The report does not make any specific recommendations but does say the inquiry raises issues around "deference to powerful individuals" and the "need for institutions to have clear policies and procedures setting out how to respond to allegations of child sexual abuse".
A CPS spokesman said: "The CPS has acknowledged past failings in the way allegations made against Lord Janner were handled.
"It remains a matter of sincere regret that opportunities were missed to put these allegations before a jury.
"We have co-operated fully with the inquiry and will carefully consider its conclusions."
Simon Cole, the Chief Constable of Leicestershire Police, said: "On behalf of Leicestershire Police, firstly, I would like to reiterate the wholehearted apology I gave in February 2020 to any complainant whose allegations during earlier police investigations into Lord Janner were not responded to as they should have been.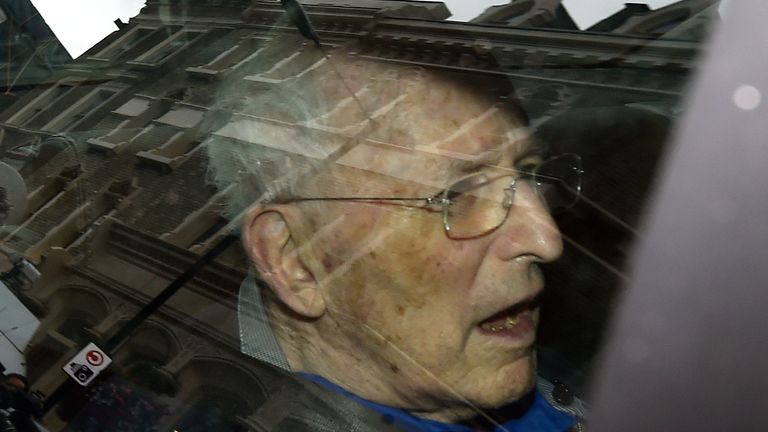 "It is fair and correct to say that the allegations could and should have been investigated more thoroughly, and Lord Janner could and should have faced prosecution earlier than 2015."
He said Operation Enamel, which eventually resulted in Lord Janner being charged, "demonstrated then, more than six years ago, a clear commitment and determination to pursue allegations of current or historic abuse against children".
He added: "That unstinting commitment continues today. Reports of abuse are taken extremely seriously by Leicestershire Police.
"I would like to acknowledge again the bravery and candour of the complainants who have contributed to this long and challenging inquiry which must have caused significant anxiety and suffering.
"With them in mind, Leicestershire Police will study the report scrupulously and examine it for any actions or improvements."
Support Labour Heartlands
Help Us Sustain Ad-Free Journalism
Sorry, I Need To Put Out the Begging Bowl
Independent Journalism Needs You
Our unwavering dedication is to provide you with unbiased news, diverse perspectives, and insightful opinions. We're on a mission to ensure that those in positions of power are held accountable for their actions, but we can't do it alone. Labour Heartlands is primarily funded by me, Paul Knaggs, and by the generous contributions of readers like you. Your donations keep us going and help us uphold the principles of independent journalism. Join us in our quest for truth, transparency, and accountability – donate today and be a part of our mission!
Like everyone else, we're facing challenges, and we need your help to stay online and continue providing crucial journalism. Every contribution, no matter how small, goes a long way in helping us thrive. By becoming one of our donors, you become a vital part of our mission to uncover the truth and uphold the values of democracy.
While we maintain our independence from political affiliations, we stand united against corruption, injustice, and the erosion of free speech, truth and democracy. We believe in the power of accurate information in a democracy, and we consider facts non-negotiable.
Your support, no matter the amount, can make a significant impact. Together, we can make a difference and continue our journey toward a more informed and just society.
Thank you for supporting Labour Heartlands
Just click the donate button below