A Doncaster Labour councillor has resigned from the party in protest at Sir Keir Starmer's leadership declaring the Party a bullying dictatorship
Councillor McDonald, who was elected in 2017, stated a number of issues including the suspension of Labour members across the country along with the mass suspensions of branch chairs and secretaries for passing motions in support of former leader Jeremy Corbyn.
She also hit out at the body who runs council elections – the Local Campaign Forum – for its 'acceptance of an appallingly poor councillor application system'.
But she added the 'final straw' was the announcement by shadow defence secretary and Wentworth & Dearne MP, John Healy, that Labour's support for keeping nuclear weapons in the UK is "non-negotiable,"
Coun. McDonald said: "I have struggled with my social conscience since the new leadership of Starmer and Rayner lied their way into office by stating they would unite the Labour Party – nothing could be further from the truth.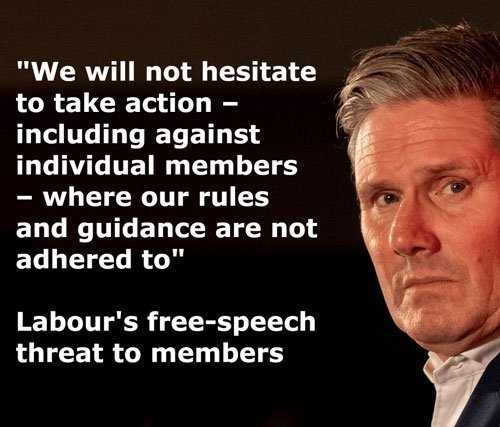 "Decent democratic socialists, which this party is supposed to be, have been victimised, bullied and suspended.
"Dictats on an almost daily basis are enforced including preventing democratically reached motions being sent in from branches on a range of issues including 'support of Jeremy Corbyn' or 'no confidence' motions in Starmer or Rayner.
"If they were sent in it resulted in branch chairs and secretaries being suspended, the latest dictat is preventing selected candidates in Liverpool from standing as mayor and the process runs again without them.
"This is part of the bullying dictatorship that now exists in the 'new leadership', which should have no place in the Labour party I came to know under Jeremy Corbyn's leadership."
A spokesman for Starmer's office said they didn't want to comment.
Councillor McDonald will not be standing in the coming elections this May, she will see out her tenure as an independent. She also stated she will not stand for re-election.
Elections for both the mayor, council and parish councils will take place on Thursday, May 6.
Labour is sinking fast under the leadership of Sir Keir Starmer.
Labour is trailing Boris Johnson's Conservative Party by 13 points in the latest YouGov poll, despite the party being responsible for the deaths of over 120k covid victims along with the blatant cronyism and open theft of public money in this ongoing coronavirus pandemic.
Support Labour Heartlands
PLEASE HELP US KEEP GOING AD-FREE
HELP US GROW.
This is a "Pay as You Feel" website.
This blog has no source of state, corporate or institutional finance whatsoever. It runs entirely on voluntary subscriptions from its readers – many of whom do not necessarily agree with every article, but welcome the alternative voice, insider information and debate.
You can have access to all of our online work for free. However if you want to support what we do, you could make a small donation to help us keep writing and staying ad-free. The choice is entirely yours.