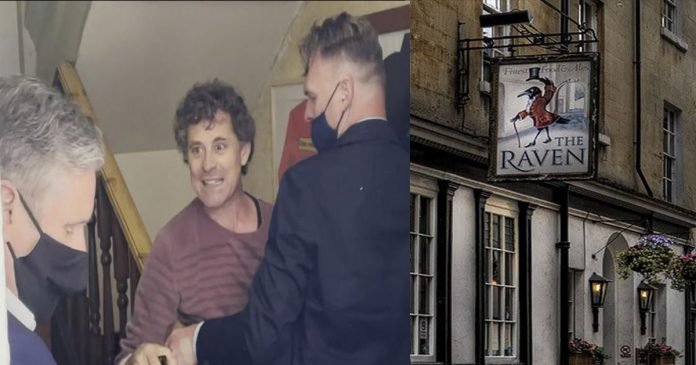 Sir Keir Starmer has been kicked out of a pub by an angry landlord, footage shows.
The Labour leader was berated by the man, named Rod Humphris, during a walkabout in Bath. The Landlord stated he had voted Labour all his life called out Starmer on his lack of opposition and failure to ask the real questions during the covid pandemic.
The landlord, who was filmed tussling with a man in a suit, shouted "that man is not allowed in my pub" and "get out of my pub" as Starmer walked out of the door, with the incident captured on camera by reporters.
Humphris who is the landlord of the Raven pub in the centre of Bath appeared to be held back by security guards during the incident.
Sir Keir Starmer being a Barrister could probably explain the legalities behind the minder assaulting the Landlord in his own pub while demanding Starmer leave the premises better than we could, however we are very sure he would put up a better argument on that than he does against the Tories.
Its my pub get out of my pub.
A pub landlord is not obliged to serve anyone who comes in and is willing to pay, says Peter Coulson.
It's a "common law" right, which means that a pub landlord is not obliged to serve anyone who comes in and is willing to pay — a popular myth brought about by a wrong interpretation of the descriptions "public house" and "public bar".
A public house is still a private place, operated by the licensee to a certain extent in line with Al Murray's maxim: "My gaff, my rules." What happen when someone enters is that they are given a form of licence to be there, which can effectively be brought to an end at any time if their conduct justifies exclusion.
Similarly, when someone comes up to the bar and orders a drink, they are in fact offering to buy.
It is the licensee who accepts or rejects that offer, so on a refusal a contract is not made and the person has no legal redress.
That fundamental right is not in itself overturned by discrimination laws, which simply say that in picking and choosing his customers, a licensee must not make a judgement based on prejudice, but on fact. A person's race, sex, religion or age should not govern the decision, but their behaviour or actions, either at the time or previously.
The power of rejection can also be delegated, as can other actions in a pub. If the licensee gives authority to a bar worker to sell alcohol, they also give them the authority to refuse service to certain people (which they must do by law) and also people who would be unacceptable to the licensee.
So it is not right to say that only the licensee can ban a person — a barman can do exactly the same, if he has the authority at the time.
This right exists without any obligation on the licensee to give a reason, although in cases where there might be some doubt it is best to say exactly why the person is refused or barred.
I think he has utterly failed us as the leader of the Opposition
On why he kicked the Labour leader out of the pub, the 54-year-old told the PA news agency: "I had heard that the Labour Party were coming round and he turned up and I told him what I thought of him, basically.
"I think he has utterly failed us as the leader of the Opposition, he has completely failed to ask the questions that needed asking, like, why did we throw away our previous pandemic preparedness?"
Humphris also made comments suggesting he is a lockdown-sceptic and can be heard to say "thousands of people have died because you (Starmer) failed to ask ask the real questions"
Starmer told the man, "I really don't need lectures from you".
Eventful trip to the Raven in Bath for Labour leader Keir Starmer.
Warning – bad language from landlord Rod Humphreys pic.twitter.com/gjNtCsok6F

— Stephen Sumner (@StephenSumner15) April 19, 2021
The Labour Party press office announced on Twitter that it would "not be amplifying" the footage.
It tweeted: "A clip circulating online shows Keir Starmer being confronted by someone spreading dangerous misinformation about the Covid-19 pandemic.
"We will not be amplifying it.
"Starmer argued that our NHS staff have been working tirelessly to protect public health and that restrictions – while painful – have been absolutely necessary to save lives."
The real questions.
Whichever side of the covid argument you fall the one thing that is true is the lack of opposition and holding the government to account both with the blatant cronyism AKA corruption and misspending of billions in public money, real questions about the UK readiness to act on a pandemic that was clearly predicted and recorded as an exercise in preparedness the now hidden Exercise Cygnus the pandemic warnings buried by the government.
Exercise Cygnus dramatically exposed the gaps in Britain's pandemic response but its 'terrifying' findings have yet to be published
Code-named Exercise Cygnus, it took place in October 2016 and involved all major government departments, the NHS and local authorities across Britain. The modelling for the outbreak was prepared by the same team that is tracking the all-too-real Covid-19 pandemic now. It showed gaping holes in Britain's Emergency Preparedness, Resilience and Response (EPRR) plan.
Read the report could have put the UK forward of the curve and saved countless lives here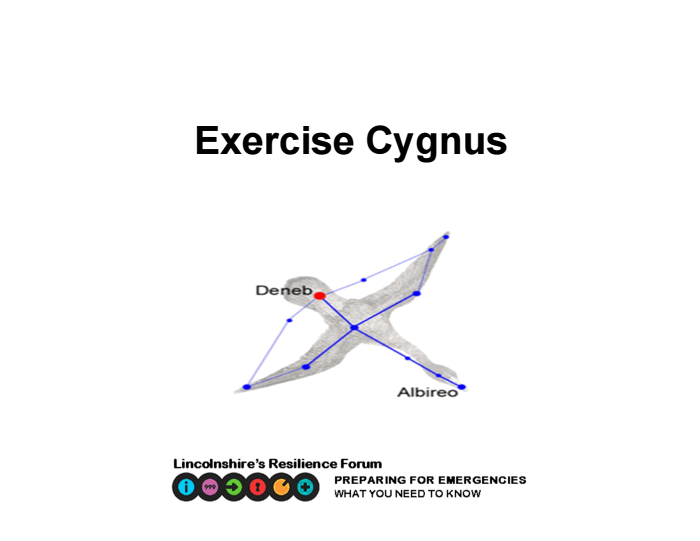 That preparedness could have saved thousands of lives, these are the real questions that the opposition needs to demand answers from the government on.
Support Labour Heartlands
PLEASE HELP US KEEP GOING AD-FREE
This is a "Pay as You Feel" website.
Hey there! Thanks for stopping by. If you've enjoyed reading the articles on Labour Heartlands so far, We would be incredibly grateful if you could consider making a small donation. Labour Heathlands is not your typical news outlet. We are not here to simply regurgitate the daily news cycle, that's for the rest of them. Our focus is on delving deeper, uncovering the untold stories and shedding light on the issues that the mainstream media chooses to ignore.
Our unwavering commitment to journalistic integrity means that we are not influenced by any external forces. We are not beholden to PR companies, advertisers or press barons, and we refuse to let anyone dictate what we report on. Our editorial independence is sacrosanct, and our only allegiance is to the truth.
While we do not align ourselves with any particular political party, we stand firmly against corruption, injustice and the erosion of truth and the rule of law. We believe that accurate information is the lifeblood of a democracy and that facts are not up for debate.
Once again, thank you for your support – We truly couldn't do this without you!
PLEASE HELP US KEEP GOING AD-FREE