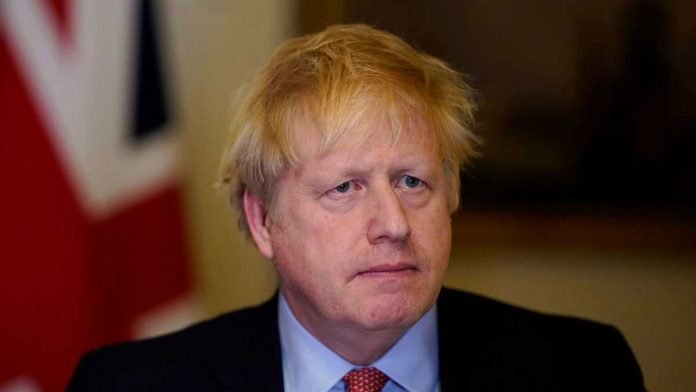 24 hours ago Mr Johnson told MPs that imposing the immigration health surcharge on foreign-born NHS workers was "the right way forward".
The Royal College of Nursing demanded its removal after revealing that UK nursing staff born overseas would have to work for a whole month to pay off the fee when it rises from the current £400 to £624 for adults and £470 for children in October.
The Prime Minister said yesterday at Prime Minister's Questions (PMQs) that the surcharge would not be dropped as it would leave a £900m hole in the NHS budget.
However, a Number 10 spokesman has said today that work is now underway to scrap the yearly fee for migrant NHS and care workers.
"As the Prime Minister said in the House of Commons, he has been thinking about this a great deal," the spokesman said.
"He has been a personal beneficiary of carers from abroad and understands the difficulties faced by our amazing NHS staff.
"The purpose of the NHS surcharge is to benefit the NHS, help to care for the sick and save lives. NHS and care workers from abroad who are granted visas are doing this already by the fantastic contribution which they make."
There was a growing rebellion today from Tory backbenchers about the surcharge remaining for frontline workers, with a number speaking out on social media.
Two senior Tory backbenchers spoke out against his refusal to drop the fee, with veteran MP Sir Roger Gale warning that failure to do so would be "mean-spirited, doctrinaire and petty" and select committee chair William Wragg calling for "generosity of spirit" on the issue.
And on Thursday, a 10 Downing Street spokesman announced the surprise U-turn, saying: "The PM has asked the Home Office and the Department for Health and Social Care to remove NHS and care workers from the NHS surcharge as soon as possible.
"Work by officials is now underway on how to implement the change and full details will be announced in the coming days.
Support Labour Heartlands
PLEASE HELP US KEEP GOING AD-FREE
HELP US GROW.
This is a "Pay as You Feel" website.
This blog has no source of state, corporate or institutional finance whatsoever. It runs entirely on voluntary subscriptions from its readers – many of whom do not necessarily agree with every article, but welcome the alternative voice, insider information and debate.
You can have access to all of our online work for free. However if you want to support what we do, you could make a small donation to help us keep writing and staying ad-free. The choice is entirely yours.