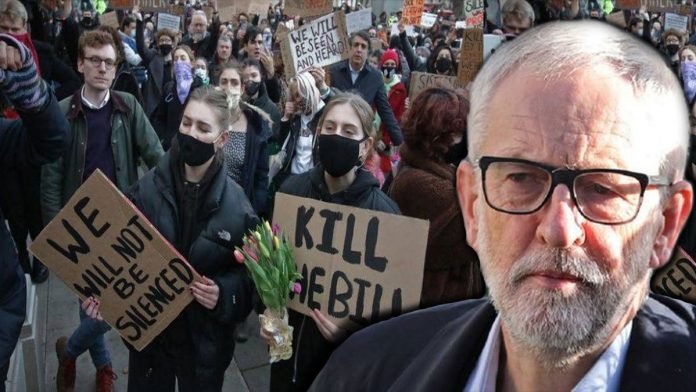 "The right to protest is precious."
Further protests are scheduled to take place in London as demonstrators continue to vent their anger at the Government's new Police, Crime, Sentencing and Courts Bill.
Jeremy Corbyn has announced he will be addressing the protesters at the London protest on the 3rd of April taking place at speakers corner Hyde Park but due to present circumstances, the locations may change.
The following message was put out on video from the Peace and Justice Project
"The right to protest is precious." Ahead of @JeremyCorbyn addressing tomorrow's London #KillTheBill protest, watch this video, spread the word, and help build the movement to defend our democratic rights.
Fight for your rights…
Last week former police chief Michael Barton warned that new protest laws move Britain dangerously towards "paramilitary policing" and that UK ministers are "flexing their muscles via their police forces" like repressive regimes around the world.
Scenes of officers grappling with women led to outrage triggering a U-turn from the Labour Party who were planning to abstain on the Police Crime Sentencing and Courts Bill. the scenes also prompted calls for the resignation of the commissioner, Cressida Dick.
Following the passing of the bill at its second reading two weeks ago, there has been increased scrutiny of the extra powers that would be awarded to the police.
This bill infringes on our civil liberties and both our Human and common Law rights. The greatest changes made in British social history have come about through protest, from the Magana carter to the Poll tax riots and all in between from the Chartist to suffrage the very reasons we have the right to vote comes from protest. We are never given rights we have always had to fight for the right.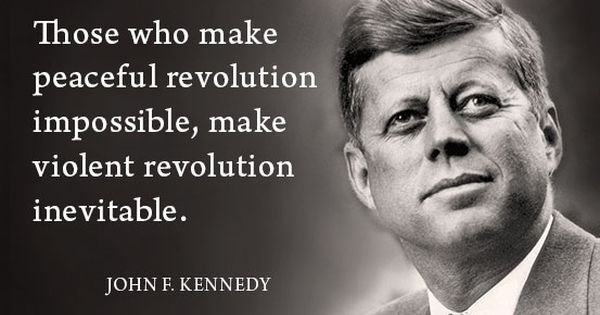 Many on the right have suggested its a just law, no one wants to be stopped by protesters while they go about their normal business these same right-wingers that felt it ok to stop motorways from movement and held the government to ransomed until they got their demands of a fuel price/tax dropped people with short memories are often guilty of hypocrisy
"Those who make peaceful revolution impossible will make violent revolution inevitable."- John F. Kennedy
There is an inevitable truth in the words of JFK, its not a justification of violence but it is a warning of more protest and a rejection of a system that has overstretched in its intrusions onto peoples liberties and lives.
This is not a Left or Right issue, this is an issue that affects all people of all persuasions. Thomas Paine once said: "He that would make his own liberty secure must guard even his enemy from oppression." in that light it's understood ensuring our liberties are not taken from us or restricted in any way is 'common cause'.
The British people are many things and have many layers of complexities but the one thing that binds us all is our freedoms, those hard fought battles from the Magna Carta of 1215 to the Human Rights Act 1998, were not given they were won.
Freedom of speech and the right to protest peacefully are protected by the law both the common law and the Human Rights Act 1998 cover these fundamental rights.
Common law stipulates our rights: personal security, personal liberty and private property, and auxiliary rights necessary to secure them, such as access to justice. Rights to a fair trial, right to open justice and to freedom of speech are recognised both in the common law and in the Convention of Human rights.
The British people will and must guard their freedoms fiercely, lest they be taken away.
"We cannot allow these powers to pass We're urging all those who are concerned about what is happening to basic civil liberties in this country to come together to stand up for our democratic values."
Under the plans, police chiefs will be able to impose a start and finish time on demonstrations, set noise limits and apply the rules to just one person.
This means an individual holding a placard with a megaphone could be fined up to £2,500 if they refuse police direction.
Additionally, criminal damage to statues and memorials, like those witnessed during the Black Lives Matter protests last year, would be punishable by up to 10 years in prison.
KNOW YOUR RIGHTS
If you are attending a protest, please stay safe. You can find region-specific bustcards from @GBCLegal here: LINK
There have been a number of protests across the country in an effort to 'Kill the Bill', with protesters attempting to stop the bill from becoming law.
You can stay up to date and find out more from Kill the Bill: Instagram: @killthebill_official / Twitter: @kill_bill_uk / Email: killthebill_official@protonmail.com
Tomorrows protest
Saturday 3 April
London 1pm Speakers' Corner, Hyde Park AND 11am Trafalgar Square
Aberystwyth 1pm Clock Tower
Bath 2pm Bath Abbey
Birmingham 2pm Victoria Square
Bournemouth 1pm Bournemouth Square
Brighton 1pm The Level
Bristol 4pm College Green
Cambridge 1pm Parkers Piece police station
Cardiff 2pm Bute Park Stone Circle
Derby 1pm Cathedral Green
Exeter 1pm Bedford Square
Folkestone 1pm The Leas Bandstand
Kendal 1pm The Birdcage, Finkle Street
Lancaster 6pm Dalton Square
Leicester 1pm Clock Tower
Lincoln 2pm Lincoln Cornhill Quarter
Luton 1pm St George's Square
Manchester 1pm St Peter's Square
Middlesbrough 12 noon Centre Square
Newcastle 1pm The Monument
Northampton 1pm BBC Radio Northampton
Norwich 1pm City hall
Nottingham 12 noon Market Square
Oxford 2pm Bonn Square
Portsmouth 1pm Guildhall Square
Plymouth 2pm Charles Cross police station
Reading 12 noon John Lewis, Broad Street
Sheffield 1pm Devonshire Green
Stoke-On-Trent 1pm Hanley bus station
Truro 2pm Lemon Quay
Walthamstow 1pm Women-led protests in Town Square under big screen and other sites
Weymouth 1pm King's Statue
York 1pm Parliament Street
Support Labour Heartlands
Help Us Sustain Ad-Free Journalism
Sorry, I Need To Put Out the Begging Bowl
Independent Journalism Needs You
Our unwavering dedication is to provide you with unbiased news, diverse perspectives, and insightful opinions. We're on a mission to ensure that those in positions of power are held accountable for their actions, but we can't do it alone. Labour Heartlands is primarily funded by me, Paul Knaggs, and by the generous contributions of readers like you. Your donations keep us going and help us uphold the principles of independent journalism. Join us in our quest for truth, transparency, and accountability – donate today and be a part of our mission!
Like everyone else, we're facing challenges, and we need your help to stay online and continue providing crucial journalism. Every contribution, no matter how small, goes a long way in helping us thrive. By becoming one of our donors, you become a vital part of our mission to uncover the truth and uphold the values of democracy.
While we maintain our independence from political affiliations, we stand united against corruption, injustice, and the erosion of free speech, truth and democracy. We believe in the power of accurate information in a democracy, and we consider facts non-negotiable.
Your support, no matter the amount, can make a significant impact. Together, we can make a difference and continue our journey toward a more informed and just society.
Thank you for supporting Labour Heartlands
Just click the donate button below