Judge says Chauvin treated Floyd "without respect and denied him the dignity owed to all human beings"
The US ex-police officer convicted of murdering George Floyd in Minneapolis in May 2020 has been sentenced to 22 years and six months in jail.
The judge said Derek Chauvin's sentence was based "on your abuse of a position of trust and authority, and also the particular cruelty shown" to Mr Floyd.
Mr Floyd, 48, died after Chauvin knelt on his neck for nine minutes.
His murder caused global protests against racism and police brutality.
Chauvin, 45, was convicted of second-degree murder and other charges last month. During his trial, his lawyer described the killing as "an error made in good faith".
In a 22-page memorandum, Hennepin County District Court Judge Peter Cahill explained his rationale for sentencing former Minneapolis Police officer Derek Chauvin to 22 and a half years for the second-degree unintentional murder of George Floyd.
The sentence exceeds the Minnesota​ sentencing guideline range of 10 years and eight months to 15 years for the crime.
Cahill rejected a defence request for probation, citing reasons including "because a probationary sentence would be disproportionate and understate the severity of Mr Chauvin's offence."
"Mr Chauvin's continuing insistence that he believed 'he was simply performing his lawful duty in assisting other officers in the arrest of George Floyd' and was acting "in good faith reliance [on] his own experience as a police officer and the training he had received… was rejected by every supervisory and training officer of the Minneapolis Police Department who testified at trial as well as by the jury," Cahill wrote.  
Cahill said two aggravating factors warranted the harsher sentence: Chauvin "abused his position of trust or authority" and treated Floyd with "particular cruelty."
"These factual findings provide a '[s]ubstantial and compelling' basis for an aggravated sentencing departure, because they demonstrate that Mr Chauvin's conduct 'was significantly more . . . serious than that typically involved in the commission of the crime[s] in question,'" Cahill wrote citing prior cases. "' Defendant objectively remained indifferent to Mr Floyd's pleas' even as 'Mr. Floyd was begging for his life and obviously terrified by the knowledge that he was likely to die…' Mr Chauvin's prolonged restraint of Mr Floyd was also much longer and more painful than the typical scenario in a second-degree or third-degree murder or second-degree manslaughter case."
Two other aggravating factors the court had earlier found were present in this incident, that children were at the scene of Floyd's death and that the crime was committed by a group of officers, did not warrant an upwards sentencing departure, Cahill found.
"Mr Chauvin, rather than pursuing the (Minneapolis Police Department) mission, treated Mr Floyd without respect and denied him the dignity owed to all human beings and which he certainly would have extended to a friend or neighbour," the judge concluded.  
Under Minnesota law, Chauvin will have to serve two-thirds of his sentence in prison (15 years), ​and he will be eligible for supervised release for the other seven and a half years.
Philonise Floyd: "Your skin colour should not define who you are. It should never be a weapon"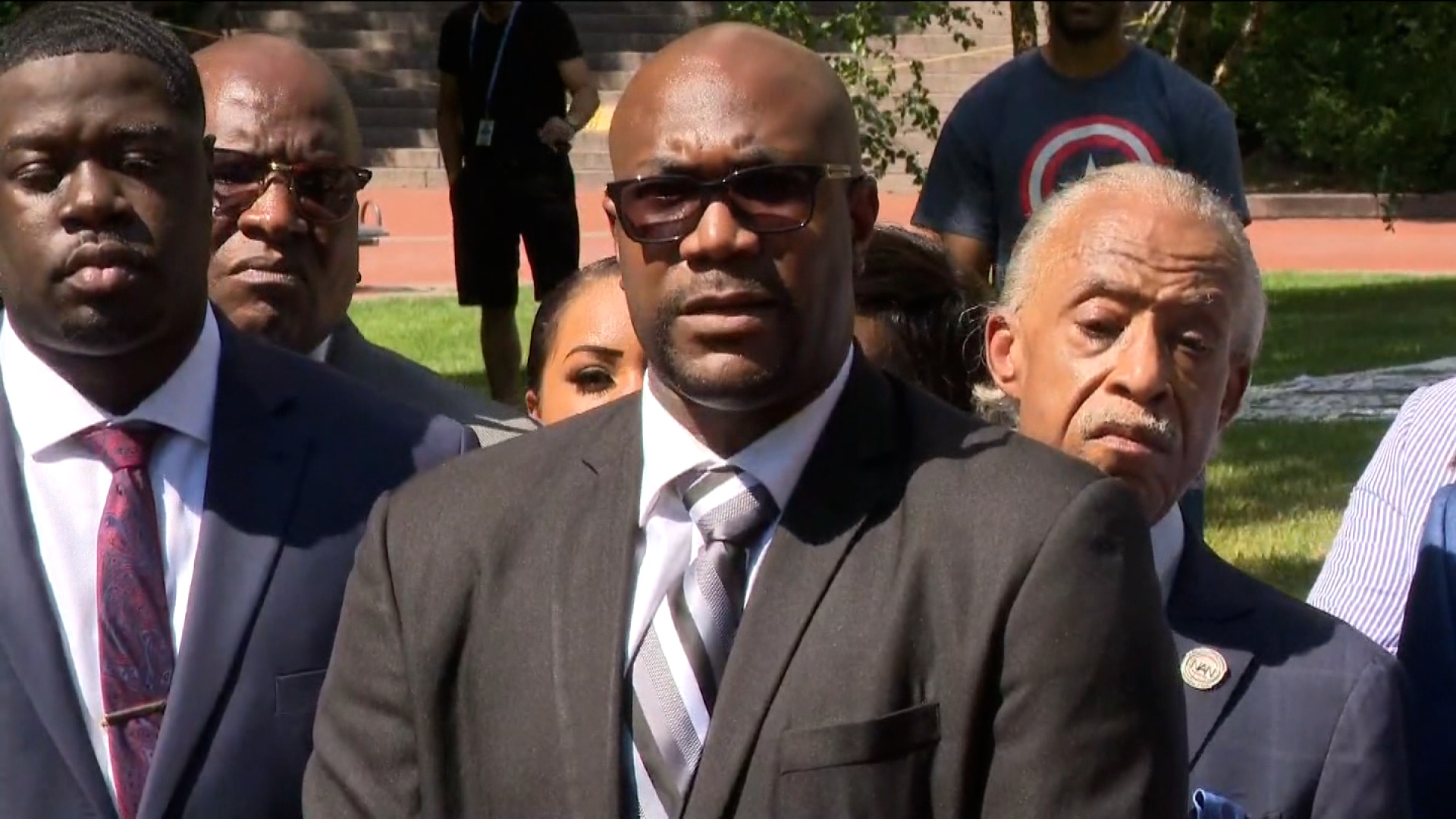 Philonise Floyd reflected on his brother George Floyd's life following the sentencing of Derek Chauvin and what his loss means to his niece.
"The fact that Gianna will grow up knowing that her father had made a difference in the world, but the fact that she cannot have a sweet 16, she cannot have him walk her down the aisle. She will not be able to have prom with the daddy dance. This is not something realistic. This is something it's like a dream, but we all need to stand up for what is right," Philonise Floyd said.
Philonise Floyd added: "I have so many different people I spoke to, Africa, all around the world, and they all think the same way. Your skin colour should not define who you are. It should never be a weapon."
Support Labour Heartlands
Help Us Sustain Ad-Free Journalism
Welcome to the Heartlands of Independent Journalism
At Labour Heartlands, we are committed to delivering independent news, views, and opinions. Our mission is to hold those in power accountable, and we can't do it without your support. As a non-profit independent organisation, we rely on our donors to keep our journalism ad-free and impactful.
Like everyone else, we're facing challenges, and we need your help to stay online and continue providing crucial journalism. Every contribution, no matter how small, goes a long way in helping us thrive. By becoming one of our donors, you become a vital part of our mission to uncover the truth and uphold the values of democracy.
While we maintain our independence from political affiliations, we stand united against corruption, injustice, and the erosion of free speech, truth and democracy. We believe in the power of accurate information in a democracy, and we consider facts non-negotiable.
Your support, no matter the amount, can make a significant impact. Together, we can make a difference and continue our journey toward a more informed and just society.
Thank you for supporting Labour Heartlands
Just click the donate button below