Why do some politicians see this pandemic as an excuse to dip their sticky fingers in the public coffers, where is the scrutiny?
From PPE to testing kits, the government has outsourced billions of pounds' worth of contracts to firms connected to the Tory party, many of which lacked relevant experience.
Recent revelations by the Good Law Project have highlighted a number of potential irregularities in the awarding of public contracts for PPE by the UK government amid the pandemic. Leaked documents show that a number of lucrative contracts to provide PPE to the National Health Service were awarded to companies that had only been established a few weeks earlier. In other cases, public contracts were awarded to companies with dubious financial credibility.
The common factor in all the cases was the existence of personal ties between the companies and the ruling Conservative party. Indeed, there is evidence to suggest, according to the Good Law Project, that the government provided special procurement channels for 'VIPs' and government contacts, and that successful contractors were guided through the process by the Cabinet Office.
Questions have also been raised regarding possible favouritism in the involvement of Serco, the private company that was first awarded a £108 million contract in public money for contact-tracing App, after a leaked email showed that the company had been approached as early as January 2020 and was awarded the contract without it being put to an open tender process.
The initial £108 million contract true cost is more eye-watering. The small print of Rishi Sunak's budget shows the system is to get another £15 billion cash injection, bringing its total cost to £37 billion.
Running the 'Serco track and trace' Baroness Harding – a Conservative peer and member of the House of Lords and head of the government's track-and-trace system she has also come in for heavy criticism for her awarding of lucrative public contracts without competitive tendering, especially as the failure of the flagship test-and-trace system becomes increasingly apparent.
You may well ask where is the scrutiny, where are the watchers?
Dido Harding is married to Conservative MP John Penrose, the so-called who is the government's Anti-Corruption Champion.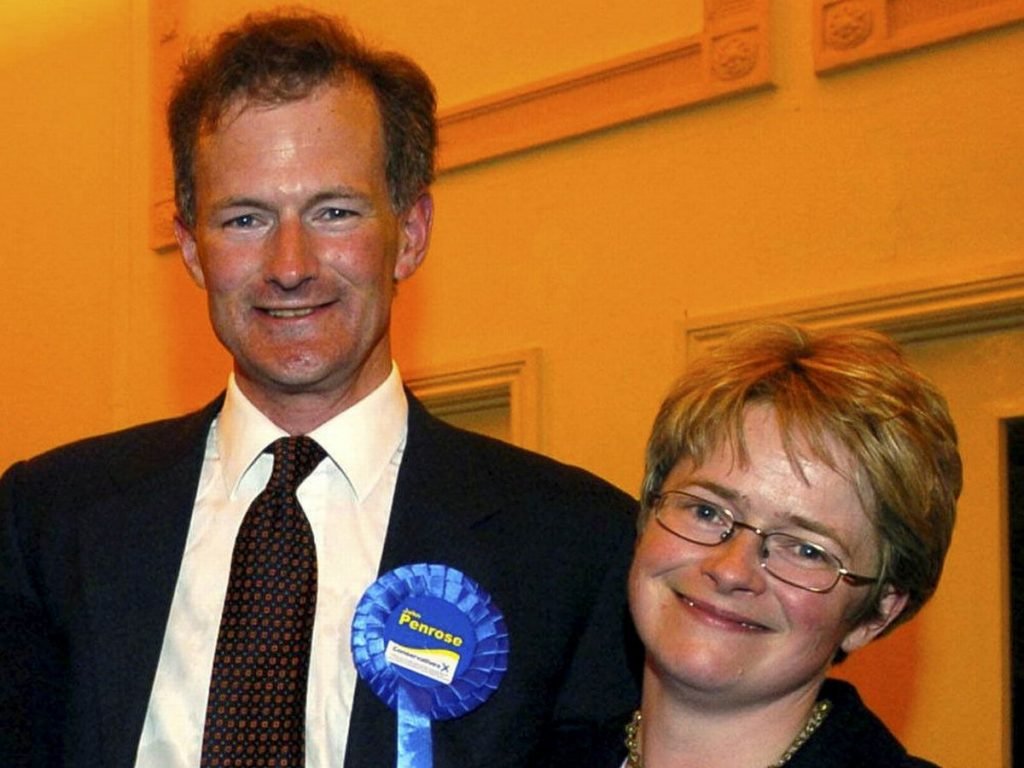 Who is our Anti-Corruption Champion? John Penrose MP is married to Baroness Dido Harding, Chair of NHS Improvement and NHS Test and Trace. He sits on the advisory board of a think tank called 1828, which calls for the NHS to be replaced by an insurance system and for Public Health England to be scrapped.
One article authored by 1828's co-founders argued Britain should be "bold and progressive" – scrapping the NHS in favour of a system where people pay for insurance either through private firms or a government scheme.
It said: "With a social health insurance system, you don't need the state to own or subsidise hospitals, or to control policy from the centre; you simply need it to regulate the system to a satisfactory degree."
Even before the pandemic, the government spent an extraordinary £292bn on outsourcing in 2018-19. This amounted to more than a third of all public spending in a single year, and that level is rising year on year. It's only fair that the taxpayers who are paying for these contracts can scrutinise them.
But the companies that run so many public services too often hide behind the smokescreen of "commercial sensitivity".
How our public money is spent should be transparent and open to scrutiny no matter the circumstances.
From bad to worst: The Department of Health granted a £90million deal with a firm that's listed address is a Chinese hotel room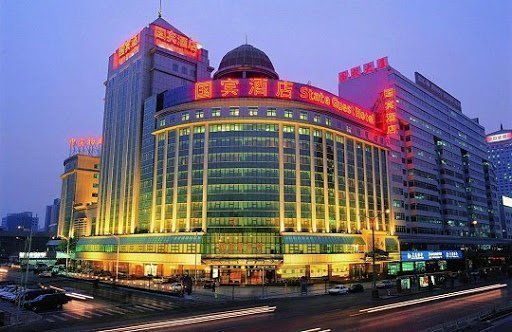 London- The Department of Health (DHSC) sign's two PPE deals worth more than £90 million with a state-backed Chinese firm listed at a hotel room in Beijing.
The Department of Health and Social Care (DHSC) struck two lucrative contracts during the first coronavirus wave with Beijing Union Glory Investment Co Ltd, whose address is listed as Room 9401A, Guobin Hotel, No9 Fuwai Street, Xicheng District, the Metro reports.
The largest amount was £69.9million, paid for surgical theatre gowns in a contract signed in May 2020. Under the terms, 70% of the contracts were to be paid by transfer through China Everbright Bank within three working days of the deal being struck.
A second contract for gowns worth £26.4million was signed in April with similar down-payment terms, except this time a payment had to be made within two working days. This purchase was made for the British Embassy in Beijing on behalf of the UK government.
The Metro said the closest hotel was the opulent Presidential Beijing, also known as the Guobin, which lies in the business district, although the postcode is a few digits different.
MP Matt Western said companies that repurposed their operations to respond to the pandemic have been dealt a "kick in the teeth" after being overlooked in favour of contractors in China and Turkey.
Western, who represents Warwick and Leamington, said: "I have called for the firms in my constituency – and others across the UK that suffered financially after being overlooked for PPE contracts – to be reimbursed by the government and prioritised for any future NHS contracts.
"The secretive big money deals reached with foreign firms like Beijing Union Glory in China is a kick in the teeth for them.
Matt Hancock acted unlawfully by failing to publish Covid contracts
The High Court ruled last month that Matt Hancock had acted unlawfully by failing to publish information on multibillion-pound government Covid contracts awarded throughout the pandemic within the 30-day period required by law.
An order handed down by the court last week confirmed that only 608 out of 708 relevant contracts had been published and reiterated that, in some or all of these cases, the Health Secretary had acted unlawfully.
It looks for all intents and purposes that this covid crisis has been cover for politicians, friends and family to dip their fingers into the public money.
When the pandemic exploded in March 2020, British officials embarked on a desperate scramble to procure the personal protective equipment, ventilators, coronavirus tests and other supplies critical to containing the surge. In the months following those fevered days, the government handed out thousands of contracts to fight the virus.
The UK government handed contracts worth at least £1.7bn to private companies in the first three months, mostly without a competitive tender or any form of due diligence.
Billions going to start-up company's that have no track record and cannot produce the results the contracts require.
OpenDemocracy reported on a small, loss-making firm run by a Conservative councillor in Stroud was given a £156m contract to import PPE from China without any competition.
Steve Dechan's company, P14 Medical, signed the huge contract to supply medical gowns in May, even though the firm suffered significant financial losses in 2019, and its previous track record in PPE procurement is unclear. Transparency campaigners say the deal "reeks of cronyism".
Dechan, who stood down from Stroud town council in late August, had previously made headlines when it emerged that P14 Medical had landed a contract worth almost £120m to supply face shields to the Department of Health and Social Care.
It also emerged that a company run by the former business associate of Tory peer Baroness Mone won a £122m contract to supply PPE to the NHS just seven weeks after it was set up.
Previously a firm co-owned by a Conservative donor that supplied beauty products to high street chains was given a £65m contract to provide face masks to the NHS.
The company that supplied 50 million faulty face masks to the UK
Meanwhile, Ayanda Capital, a private equity company, was handed a £252m contract to provide face masks that were subsequently not used, after concerns were raised that they may not provide an "adequate fixing" around the face. The deal was brokered by an advisor to International Trade secretary Liz Truss who was also a senior board advisor at Ayanda.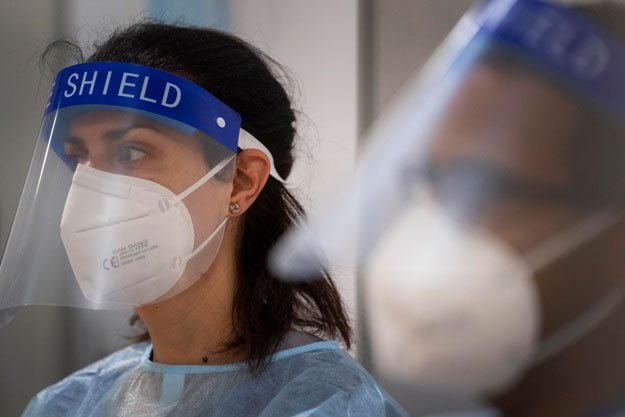 Ayanda Capital supplied Fifty million face masks secured by the government as part of the £252m contract that can not be used in the NHS over safety fears.
The masks use ear-loop fastenings rather than head loops, which means they may not fit tightly enough to be effective.
Jolyon Maugham QC runs a not-for-profit group seeking a judicial review of many of the government's PPE deals, and said the fact that a £250m PPE contract has gone to "an opaque family fund owned through a tax haven" poses "serious questions about how this Government has gone about procuring protective equipment."
"Enormous sums of public money have been dished out on the basis of a highly unusual process that breaks all the normal procurement rules. To protect public funds and to try and prevent further PPE procurement failures, we intend to get answers."
Does Ayanda evade tax?
That's not to mention that Ayanda is ultimately owned through an offshore holding firm based in the tax haven of Mauritius.
However, it has disputed any allegations of tax wrongdoing and told iNews it pays its taxes in the UK.
Transparency International's senior research manager Steve Goodrich told openDemocracy: 'When one politically-connected company is awarded uncompetitive public contracts it smells a bit off, but when this happens again and again it reeks of cronyism.
"Continuing to award major public contracts without competitive tender fuels the perception that political patronage matters more than suitability for the job. In order to ensure best value for money is being secured, the government should return to open, competitive tendering in all but the most exceptional cases."
At least seven contracts each worth more than £100m have been awarded by Whitehall officials, according to Tussell. So far the largest contract that has been published was for £234m by the Department for Education to Edenred, a vouchers business, to deliver supermarket vouchers while schools are closed to families who would normally get free school meals.
The Department of Health awarded four of the largest contracts for Covid-19 testing services, including £151m to Hologic, £133m to Randox Laboratories and £64m to Life Technologies. The companies were recruited to supply materials and training to medical laboratories and to test key workers.
Who's guarding the treasury doors?
Its no good looking at the opposition the excuse is constant. "We are in the middle of a pandemic, there will be time for questions after; etc.
It was declared health secretary, Matt Hancock, acted unlawfully by failing to publish multibillion-pound Covid-19 government contracts within the 30-day period required by law, a high court judge has ruled.
The judge, Mr Justice Chamberlain, ruled the failure to do so breached the "vital public function" of transparency over how "vast quantities" of taxpayers' money was spent.
Confronted with the very easy question on Matt Hancock resigning Starmer flinched!
Labour leader Sir Keir Starmer was directly asked if Matt Hancock should 'resign' Sir Keir Starmer said:
"he would not call for Mr Hancock to resign over the court ruling, saying it was "not what the public really want to see".
But he told Sky News there had been "a lot of problems… on transparency and on who the contracts went to", as well as "a lot of wasted money [which is] a real cause for concern".
Other Labour MPs have said the health secretary should quit, including Nadia Whittome, who tweeted: "In what other job could you break the law and be let off?"
The Department for Health and Social Care (DHSC) struck deals worth hundreds of millions of pounds during the coronavirus pandemic.
At least European politicians stand down when caught out…
European wide sticky fingers for politicians are a covid side effect.
The procurement of medicines and supplies in health systems is typically one of the most vulnerable areas for corruption.
According to the UN Office on Drugs and Crime (UNODC), approximately 10 – 25 per cent of all money spent on procurement globally is lost to corruption. In the EU, 28 per cent of health corruption cases are related specifically to procurement of medical equipment.
And that's during normal times.
In Albania, where regular procurement procedures have been suspended since February, public contracts worth millions of euros for PPE and other medical equipment have raised suspicions of corrupt practices and clientelism. For the vast majority of the public contracts awarded since the outbreak of the pandemic, very little information, if any, has been released by the government on the details of the contracts.
This lack of transparency, in turn, is a key facilitator of corrupt practices within the public procurement process in Albania. Across the Adriatic Sea, an investigation by the Investigative Reporting Project Italy revealed that state contracts for the provision of various pieces of PPE were awarded to two businessmen who had been accused of various instances of fraud, including the misappropriation of public funds, and money-laundering offences.
German MPs quit ruling conservatives over face mask scandals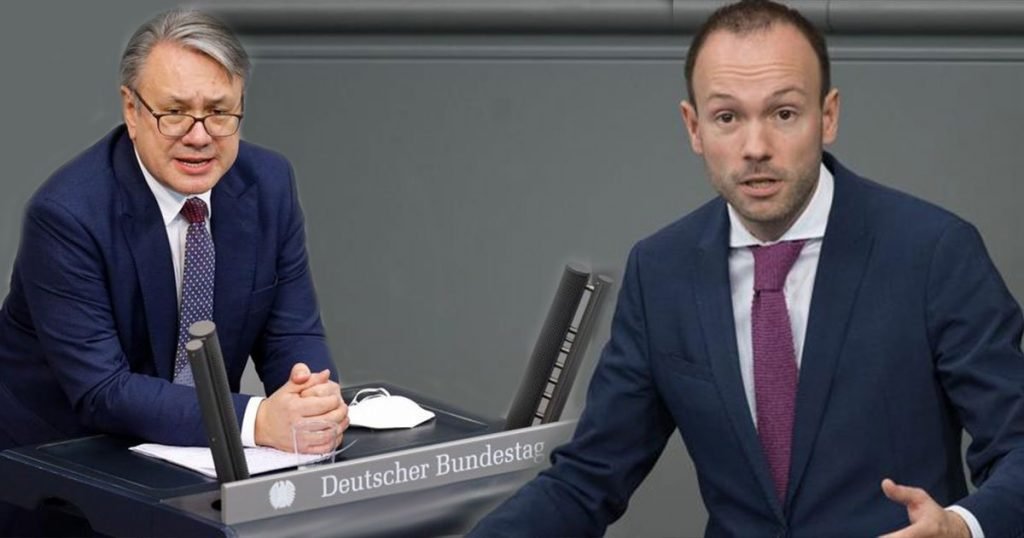 Germany's latest political scandal is directly tied to the coronavirus pandemic: Two conservative politicians received kickbacks for brokering mask deals.
Germany-Investigators raided 13 properties in Germany and Liechtenstein as part of a probe into suspected corruption and bribery of elected officials related to the procurement of coronavirus face masks, the Munich prosecutor's office told German media.
Nikolas Löbel announced that he would resign from his parliamentary mandate with immediate effect and would not run for the Bundestag again.
Nikolas Löbel an MP from German Chancellor Angela Merkel's conservative Christian Democratic Union (CDU) stepped down on Monday over a government deal to procure face masks. Löbel confirmed he was involved in businesses dealings over face masks after reports that his company earned around €250,000 by brokering sales contracts.
MP Georg Nüßlein said he was leaving the Christian Social Union (CSU) — the Bavarian sister party of the CDU. The two parties form a single parliamentary group in the Bundestag. Nüßlein faces a corruption investigation over allegations he received €660,000 for helping broker government deals for face mask suppliers. He has denied any wrongdoing.
But Nüßlein still plans to remain an MP for the rest of his parliamentary term, despite calls from within his own party to resign as a lawmaker. He has said he does not plan to run for reelection in September.
CSU leaders said in a statement Monday that Nüßlein's decision to leave the party was "inevitable, also to avoid further damage to the CSU."
Löbel and Nüßlein had each on Sunday announced they were leaving the CDU/CSU parliamentary group, but faced calls to quit their other political offices.
Spiegel reported there may be more politicians involved in brokering face mask deals, and Ralph Brinkhaus, the leader of the CDU/CSU parliamentary group, told broadcaster ARD on Sunday evening that all "cases of doubt" within party ranks would be cleared up.
Support Labour Heartlands
Help Us Sustain Ad-Free Journalism
Sorry, I Need To Put Out the Begging Bowl
Independent Journalism Needs You
Our unwavering dedication is to provide you with unbiased news, diverse perspectives, and insightful opinions. We're on a mission to ensure that those in positions of power are held accountable for their actions, but we can't do it alone. Labour Heartlands is primarily funded by me, Paul Knaggs, and by the generous contributions of readers like you. Your donations keep us going and help us uphold the principles of independent journalism. Join us in our quest for truth, transparency, and accountability – donate today and be a part of our mission!
Like everyone else, we're facing challenges, and we need your help to stay online and continue providing crucial journalism. Every contribution, no matter how small, goes a long way in helping us thrive. By becoming one of our donors, you become a vital part of our mission to uncover the truth and uphold the values of democracy.
While we maintain our independence from political affiliations, we stand united against corruption, injustice, and the erosion of free speech, truth and democracy. We believe in the power of accurate information in a democracy, and we consider facts non-negotiable.
Your support, no matter the amount, can make a significant impact. Together, we can make a difference and continue our journey toward a more informed and just society.
Thank you for supporting Labour Heartlands
Just click the donate button below