The authorities in Belgium started a sweeping operation to detain and question five people including former and current members and employees of the European Parliament as part of an inquiry into suspected bribes by Qatar, officials in Brussels.
The police operation, which began on Friday and was still underway today, is now focused on what could be the biggest scandal in the history of the European Parliament. Among those taken in for questioning on Friday was Eva Kaili of Greece, one of the Parliament's vice presidents.
Parliament, sitting in Strasbourg, the European Parliament on Tuesday ousted the MEP and vice-president who was taken in for questioning on Friday and then subsequently arrested over the weekend in connection to the investigation into alleged bribery by Qatar.
The Parliament spokesperson stated:
"The European Parliament decided on Tuesday to terminate the term of office of Vice-President Eva Kaili," the parliament, the only-directly elected institution of the EU, said in a statement.
Eva Kaili has also been suspended from the parliament's Socialists and Democrats Group and expelled from the Greek centre-left Pasok party.
The rapid rise of Eva Kaili
Eva Kaili, from Greece, has served as a member of the European Parliament since 2014. The decision to remove her title and position in Brussels comes after Belgian authorities arrested her on Sunday.
Eva Kaili's career charted a meteoric rise from student activism in Greece to the highest echelons of European lawmaking but now faces an equally precipitous fall after her arrest in a corruption probe involving World Cup host Qatar.
After climbing to become one of 14 vice presidents in the European Parliament, the 44-year-old was among four people arrested and charged on Sunday in Belgium over allegations that Qatar lavished them with cash and gifts to influence decisions.
In a parliamentary session on Nov. 21 to discuss the rights situation related to the World Cup, she defended Qatar, which has faced intense criticism from human rights groups over its treatment of migrant workers during preparations for the event.
Kaili, who visited Kuwait and Qatar at the end of October into November, cited the International Labour Office saying Qatar had been "introducing labour rights … and introducing minimum wage despite the challenges."
She added: "They committed to a vision by choice, they opened to the world. Still, some here are calling to discriminate them. They bully them and accuse everyone, who talks or engages, of corruption."
Three days later, the European Parliament approved a resolution calling on FIFA to help compensate families of migrant workers who died and workers who suffered rights abuses.
The suspects arrested by Belgian police have been charged with "participation in a criminal organisation, money laundering and corruption", prosecutors said on Sunday. They will appear before a pre-trial court on Wednesday.
The three others are all thought to be Italians, including Pier Antonio Panzeri, an Italian former MEP who now runs a human rights group.
The allegations have cast a shadow over the role of lobbying groups at the European Parliament.
This was an external operation conducted into EU parliamentary corruption
The Belgian prosecutor's office said in a statement Monday that it has been working for more than four months in a probe looking at corruption, money laundering and criminal organisation.
The Belgian police said in a detailed statement on Friday that their raids in 16 locations — including private residences across the capital, Brussels — had yielded a suitcase with 600,000 euros in cash ($633,000). They also said they had seized computers and mobile phones.
In one raid alone. "Several hundred thousand euros were seized in three different places: 600,000 euros ($632 000) at the home of a suspect, several hundred thousand euros in a suitcase in a Brussels hotel room and about 150,000 euros ($158,000) in a flat belonging to a Member of the European Parliament," the prosecutors said.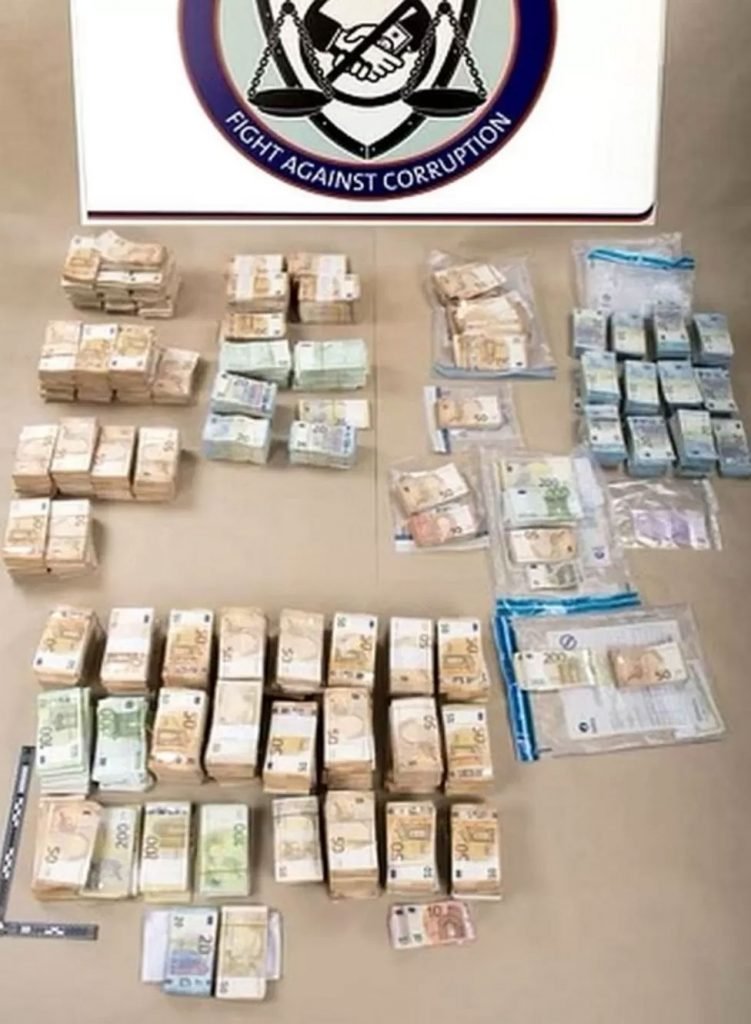 "To this date, six individuals have been arrested in this case. Four of them, including a Member of the European Parliament, have been placed under arrest. These suspects will appear before the Pre-trial Chamber on Wednesday," the same statement added.
"For several months, investigators of the Federal Judicial Police have suspected a Gulf country to influence the economic and political decisions of the European Parliament," the Belgian prosecutor's office said in its news release. "This is done so by paying large sums of money or offering large gifts to third parties with a significant political and/or strategic position within the European Parliament."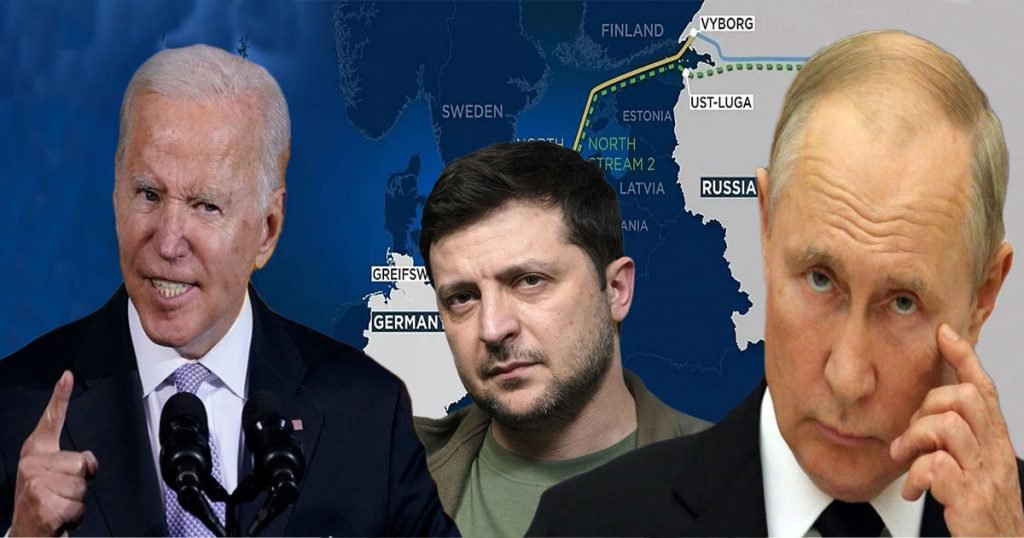 This comes as the EU and Qatar have strengthened their economic relationships since the start of Russia's war in Ukraine. Moscow slashed supplies of natural gas used to heat homes, generate electricity and power industry in Europe in response to EU sanctions, worsening an energy crisis that is fueling inflation.
Since the escalation of the Ukraine conflict, the US has become the EU's biggest supplier of liquefied natural gas (LNG), at extortionate prices. One Top European officials are furious with Joe Biden's administration and now accuses the Americans of making a fortune from the war, while EU countries suffer.
"We are really at a historic juncture," the senior EU official said, arguing that the double hit of trade disruption from U.S. subsidies and high energy prices risks turning public opinion against both the war effort and the transatlantic alliance. "America needs to realize that public opinion is shifting in many EU countries."
Another top official, the EU's chief diplomat Josep Borrell, called on Washington to respond to European concerns. "Americans — our friends — take decisions which have an economic impact on us,"
"The fact is, if you look at it soberly, the country that is most profiting from this war is the U.S. because they are selling more gas and at higher prices, and because they are selling more weapons," one senior official told POLITICO.
The EU has looked for alternatives to buy liquefied natural gas on a long-term basis, notably in Qatar.
In April, the European Commission proposed lifting visa requirements for short EU stays by Qatari nationals. Metsola said negotiations with the Parliament on the proposal would be postponed.
"I was scheduled today to announce the opening of the negotiating mandate for the visa waiver report with Qatar and Kuwait," she said. "In light of the investigations, this report must be sent back to the committee."
Asked whether Belgian authorities were in touch with the European Commission as part of their investigation, von der Leyen said she had no clue. She added that the commission was reviewing its own political transparency register.
"If any kind of new information occurs, we will have to act and react to that," she said.
Asked about the Commission's response to the Qatar corruption scandal engulfing the European Parliament, and in particular the stance of Schinas, von der Leyen was silent on the Greek commissioner.
Von der Leyen did, however, appear to lend support to the creation of an independent ethics body that could investigate wrongdoing across all EU bodies.
"These rules [on lobbying by state actors] are the same in all three EU institutions," said the senior Parliament official, referring to the European Commission, Parliament and the European Council, the roundtable of EU governments.
The split over how to address corruption shows how even in the face of what appears to be an egregious example of corruption, members of the Brussels system — comprised of thousands of well-paid bureaucrats and elected officials, many of whom enjoy legal immunity as part of their jobs — seeks to shield itself against scrutiny that could threaten revenue or derail careers.
Responding to charges she is now facing in Belgium, Kaili's lawyer in Greece, Michalis Dimitrakopoulos, told Open TV: "Her position is that she is innocent, I can tell you that."
"She has nothing to do with financing from Qatar, nothing, explicitly and unequivocally," he added.
Greek authorities have frozen assets belonging to her, her partner and immediate family members.
The activities of a property company set up about two weeks ago by the MEP and her husband in Athens have also been frozen.
Support Labour Heartlands
Help Us Sustain Ad-Free Journalism
Welcome to the Heartlands of Independent Journalism
At Labour Heartlands, we are committed to delivering independent news, views, and opinions. Our mission is to hold those in power accountable, and we can't do it without your support. As a non-profit independent organisation, we rely on our donors to keep our journalism ad-free and impactful.
Like everyone else, we're facing challenges, and we need your help to stay online and continue providing crucial journalism. Every contribution, no matter how small, goes a long way in helping us thrive. By becoming one of our donors, you become a vital part of our mission to uncover the truth and uphold the values of democracy.
While we maintain our independence from political affiliations, we stand united against corruption, injustice, and the erosion of free speech, truth and democracy. We believe in the power of accurate information in a democracy, and we consider facts non-negotiable.
Your support, no matter the amount, can make a significant impact. Together, we can make a difference and continue our journey toward a more informed and just society.
Thank you for supporting Labour Heartlands
Just click the donate button below