Czech police recommended for a second time on Monday that Prime Minister Andrej Babis should be indicted over fraud involving European Union subsidies.
The police have concluded a six-year criminal investigation into whether Prime Minister Andrej Babiš illegally acquired 2 million euros in EU subsidies meant for small companies, by temporarily changing the status of his Stork's Nest complex over a decade ago. They now have to decide whether to file charges against him or dismiss them.
Police recommended charges two years ago but a prosecutor decided to drop the case.
Now however the criminal unit of the Economic Crime Department of the Prague Police has concluded its investigation into the case — known as "Stork's Nest" — the statement said.
In related news, the prime minister's son and namesake, Andrej Babiš Jr., who suffers from schizophrenia, repeated his long-standing assertion in an interview for Czech Radio that he was "kidnapped" years ago while in Crimea so that he could not testify in the Stork's Nest case.
In response to the extraordinary claims of his son, the Czech PM said that Babiš Jr. had been diagnosed with schizophrenia in 2015. He accused the Seznam Zprávy reporters of exploiting his son's mental illness when they tracked him down to Switzerland and interviewed him. "No one kidnapped my son. He travelled from the Czech Republic voluntarily," Mr. Babiš wrote on Facebook.
Dubbed the "Czech Donald Trump", Andrej Babiš is the country's second-richest person (number 456 on Forbes), who became PM in December 2017. The 64-year-old billionaire has repeatedly denied any wrongdoing.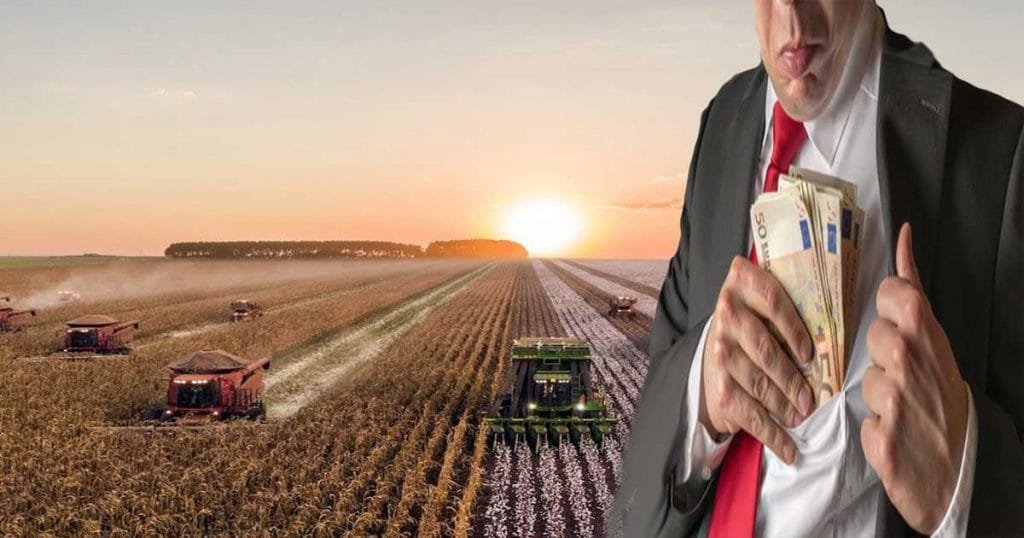 A spokesperson for the Prague Public Prosecutor's Office said Monday that the office had received the motion to indict two people as well as the investigative file for the case, which it said contained 34,000 pages."The Public Prosecutor will now review the files and decide whether to proceed with the indictment, dismiss the charges or find a different solution," Aleš Cimbala said in the statement.
The case involves a farm that received EU subsidies after its ownership was transferred from the Babis-owned Agrofert conglomerate of around 250 companies to Babis' family members.
Babis has faced public anger — including some of the biggest protests since the 1989 revolution — over the allegations regarding his financial affairs and other issues.
The case is named after the Stork's Nest leisure complex that is at the heart of the alleged subsidy fraud. Part farm, part conference center with a hotel and sports facilities, the Stork's Nest resort received EU funding intended for small and medium businesses between 2007 and 2013, according to its current owner, a company called IMOBA, which is part of Babis' agricultural business empire Agrofert.
The investigation focuses on the ownership of the complex, trying to establish whether it was eligible for the funding.
The property had, in the past, been a part of Agrofert before being spun off into a separate company. It later became part of the Agrofert holding again, public records show.
Separately, a recently published European Union report concluded that Babis has a conflict of interest over EU subsidies involving his former business empire.
Support Labour Heartlands
Help Us Sustain Ad-Free Journalism
Welcome to the Heartlands of Independent Journalism
At Labour Heartlands, we are committed to delivering independent news, views, and opinions. Our mission is to hold those in power accountable, and we can't do it without your support. As a non-profit independent organisation, we rely on our donors to keep our journalism ad-free and impactful.
Like everyone else, we're facing challenges, and we need your help to stay online and continue providing crucial journalism. Every contribution, no matter how small, goes a long way in helping us thrive. By becoming one of our donors, you become a vital part of our mission to uncover the truth and uphold the values of democracy.
While we maintain our independence from political affiliations, we stand united against corruption, injustice, and the erosion of free speech, truth and democracy. We believe in the power of accurate information in a democracy, and we consider facts non-negotiable.
Your support, no matter the amount, can make a significant impact. Together, we can make a difference and continue our journey toward a more informed and just society.
Thank you for supporting Labour Heartlands
Just click the donate button below